We have had such a fun time learning about dinosaurs this month with our Dinoland box from Experience Early Learning. We've had a blast outdoors in our Excavation Site and tying in math and the mighty T-Rex! Today I wanted to share all about our Triceratops Process Art!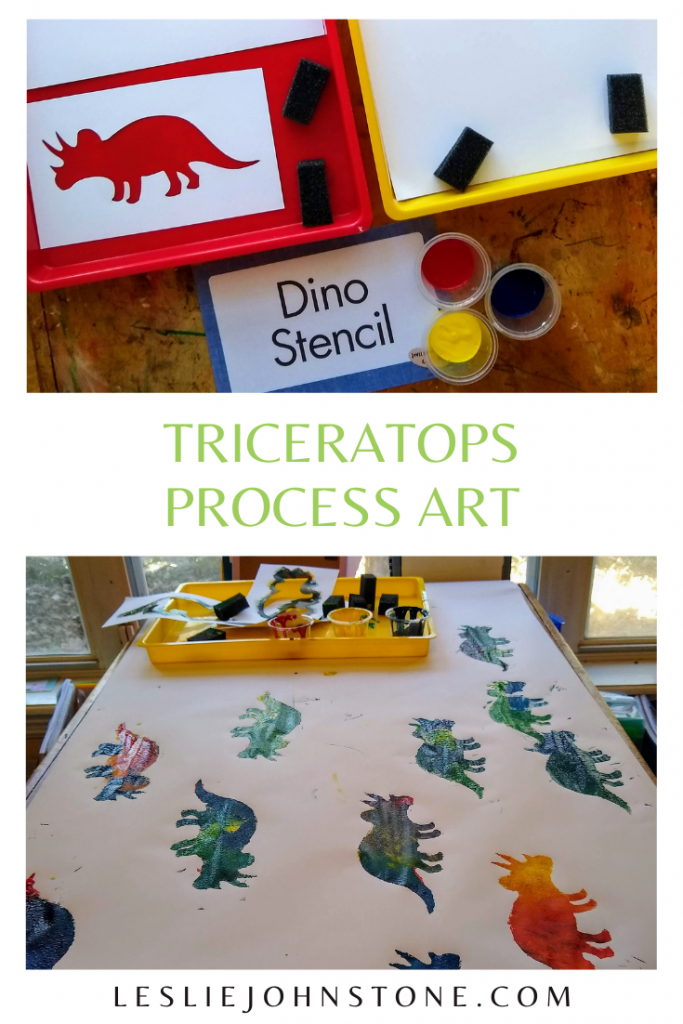 You know how I love our day with some books, and as we were looking and reading excepts out of our Usborne My Very First Dinosaurs book, we found out that Triceratops traveled in herds! I had no idea! Learn something new everyday!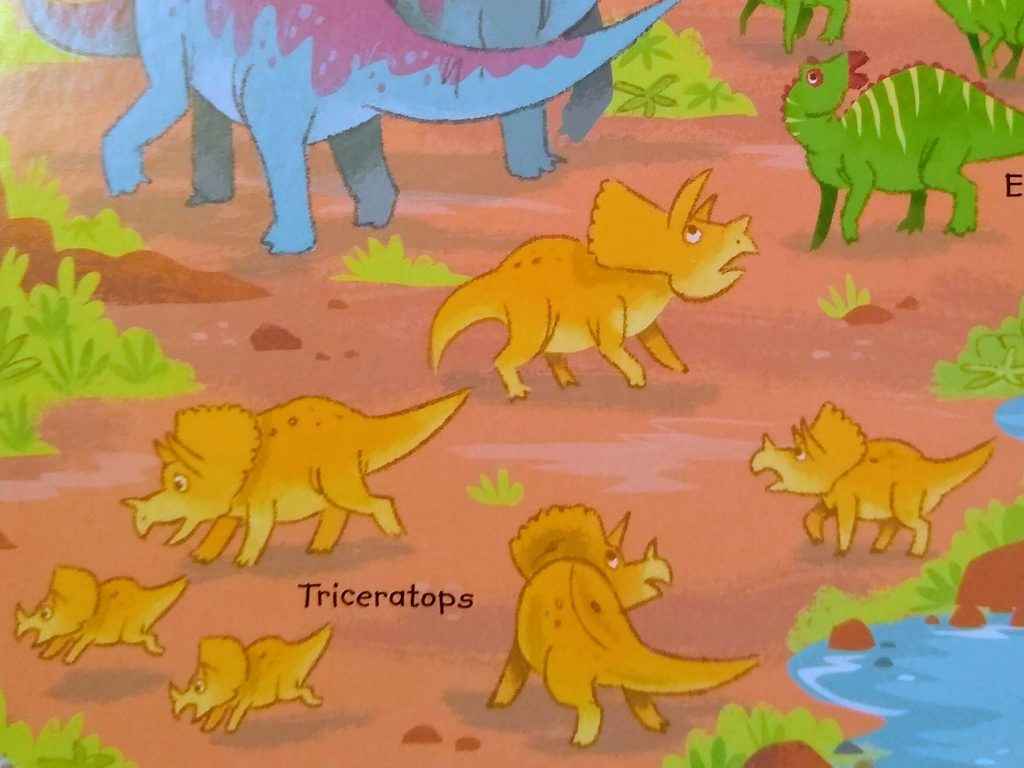 We took that new knowledge when we created our Triceratops Process Art. Before we started though, I wanted to teach what the prefix "tri-" meant to my kiddos, which is 3. They thought of some words like "tricycle" (3 wheels) and "triangle" (3 angles) to go along with "triceratops" (3 horns). With that in mind, I was only giving them 3 colors to use: the primary colors.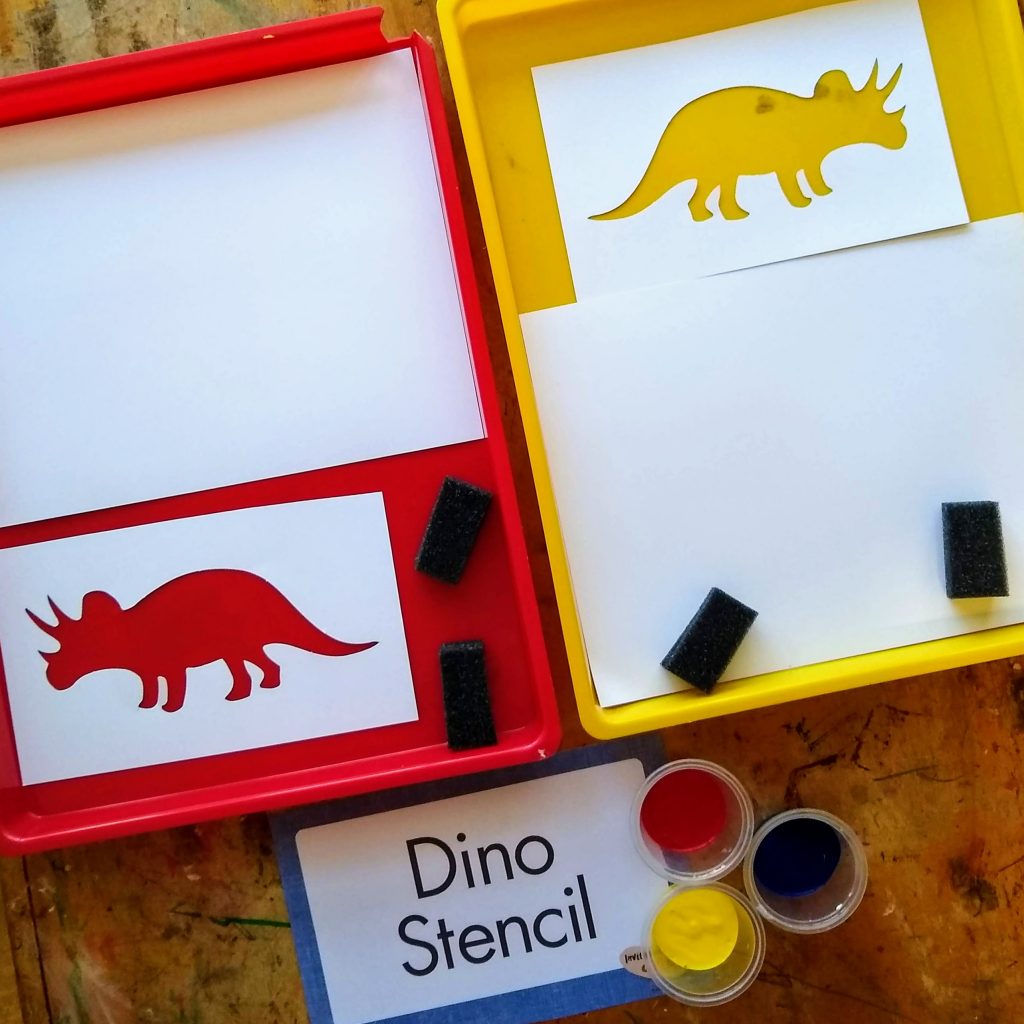 Experience Early Learning sent us sponges (which I cut in half), stencils (both triceratops and T-Rex which we saved for later), and cardstock to paint onto. I only had to supply the paint (red, yellow, and blue tempera paint). Later, I also whipped out my white roll of craft paper which I purchased at Target in their dollar bins.
I demonstrated to my kiddos how we were going to only use 2 colors, but we would see a third appear when we mixed these 2 colors. My 6 year old already knew what colors would mix to what but my 3 year old was super excited to paint.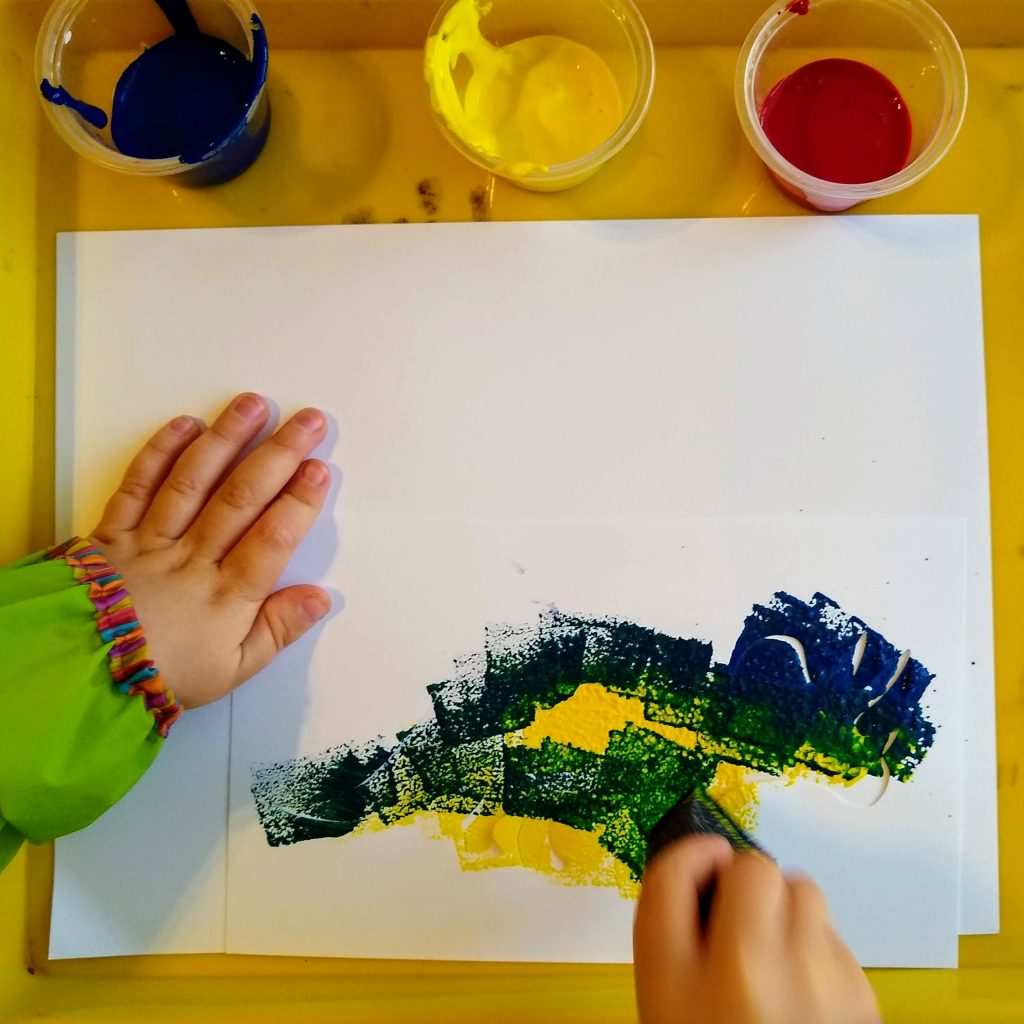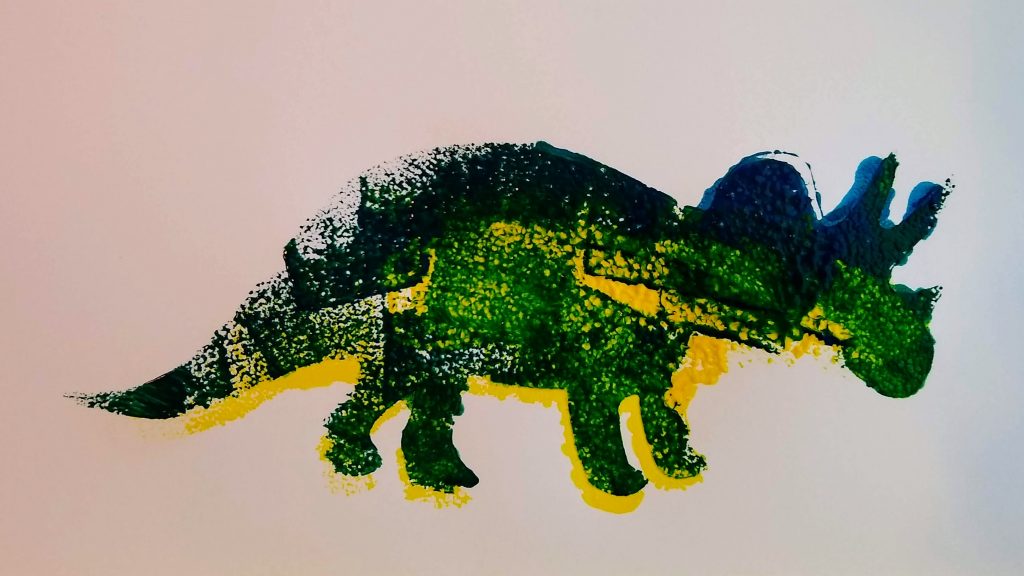 The cardstock was only large enough to hold 2 images without overlapping, and my kiddos wanted to paint sooooo many more, but I didn't want to go through a whole ream of copy paper. That is when I had the brain child idea for them to create a Triceratops herd on a huge piece of our craft paper roll.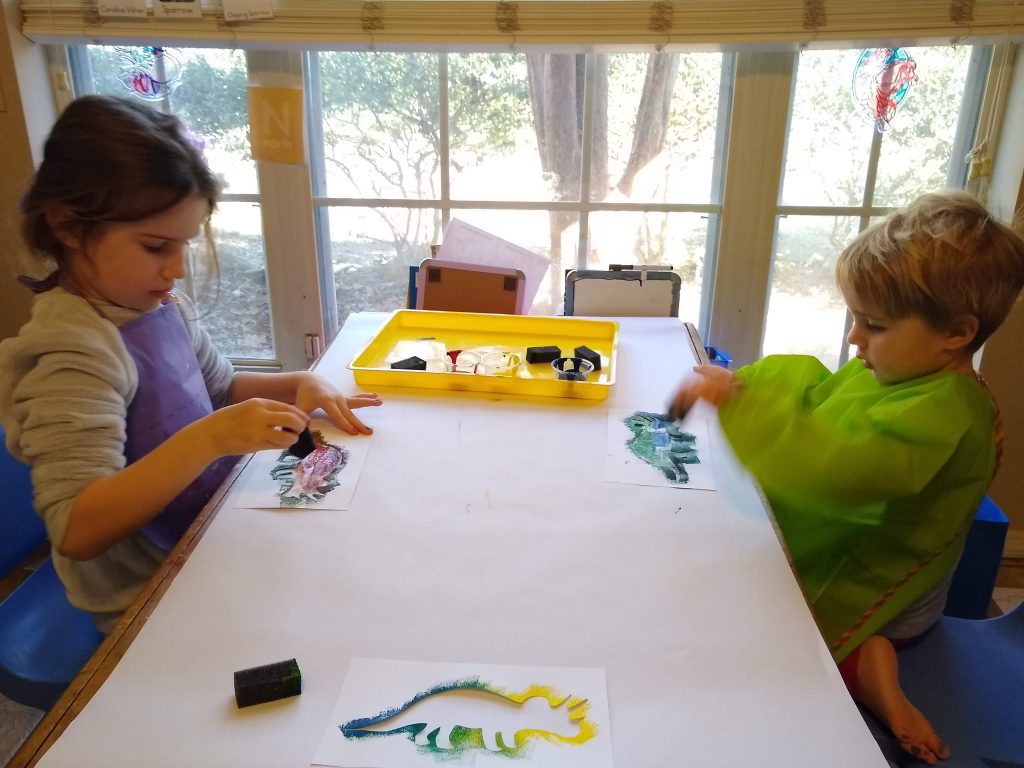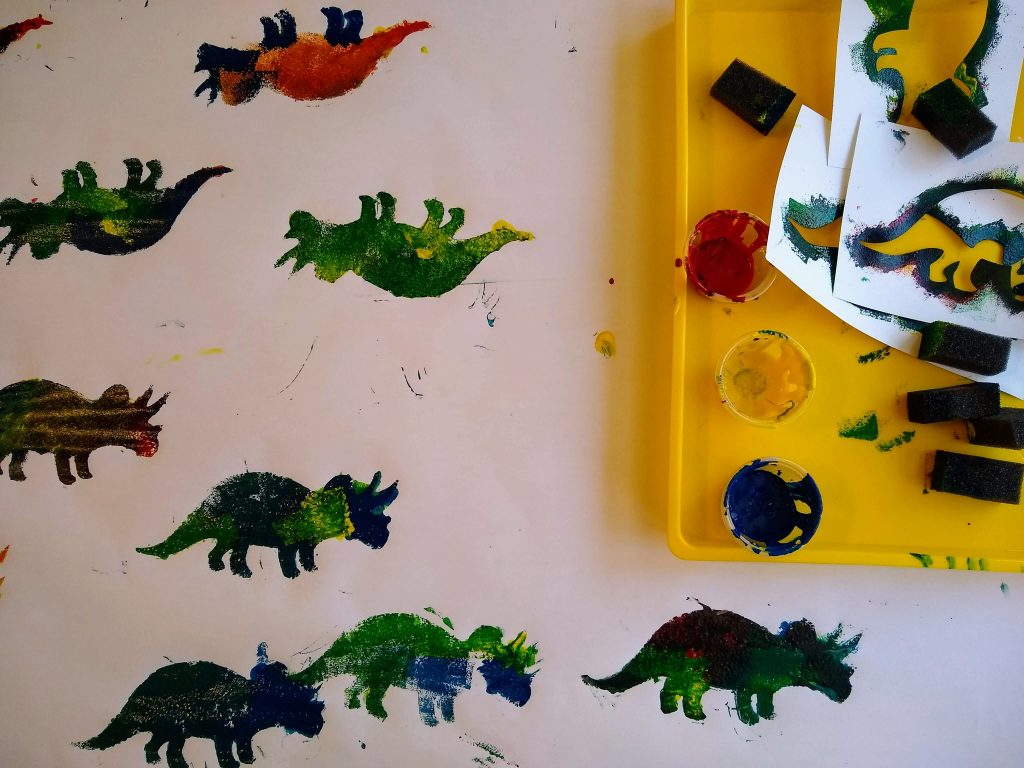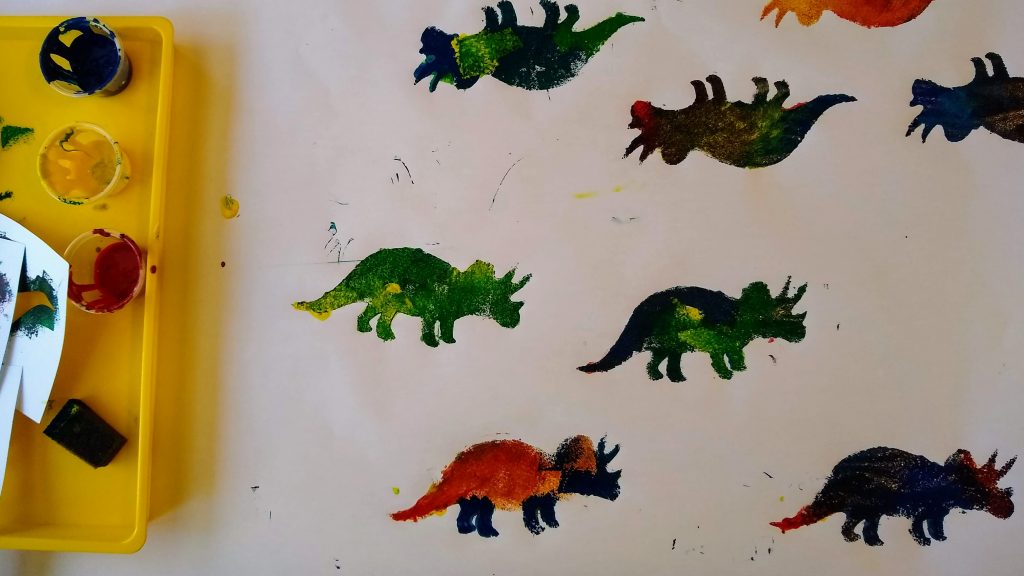 30 minutes later and at least 15 triceratops later, the kids were done creating their herd. Not only had they created a Triceratops herd, but they were learning what colors mixed to become green, purple, and orange. My 3 year old son was so excited to as the colors started changing before him!
This mural now spans as a valance over our homeschool room window, lol!