Our Safari Adventure theme box from Experience Early Learning has us learning all about the animals of the Africa and their habits, including Migration.
Migration is not a new topic for us. We listen to a lot of audiobooks around here and one of our ultimate favorites is The Wild Robot. In this story, there is a goose who has to migrate when the weather changes, so when I asked why animals might migrate or move to a new area, one quick reason was due to weather.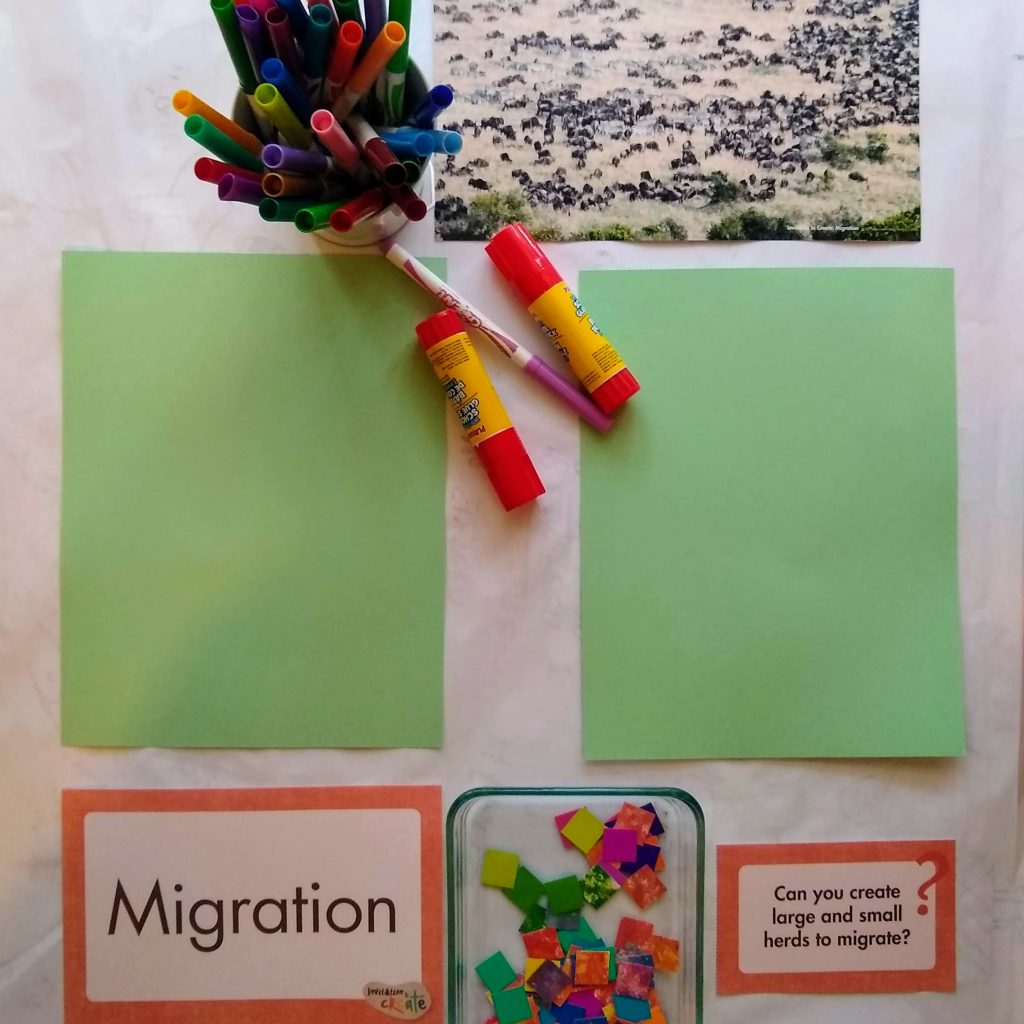 When I showed the inspiration photo that Experience Early Learning sent, I asked, "What about these animals? The weather looks fine here." As they observed the photo of the zebras and wildebeests my kiddos mentioned to find food. Awesome. So here is our Invitation to Create and our Big Question:
Can you create large and small herds to migrate?
Experience Early Learning sent these reversible colored tiles pictured below to create our art with along with green cardstock and the inspiration photo.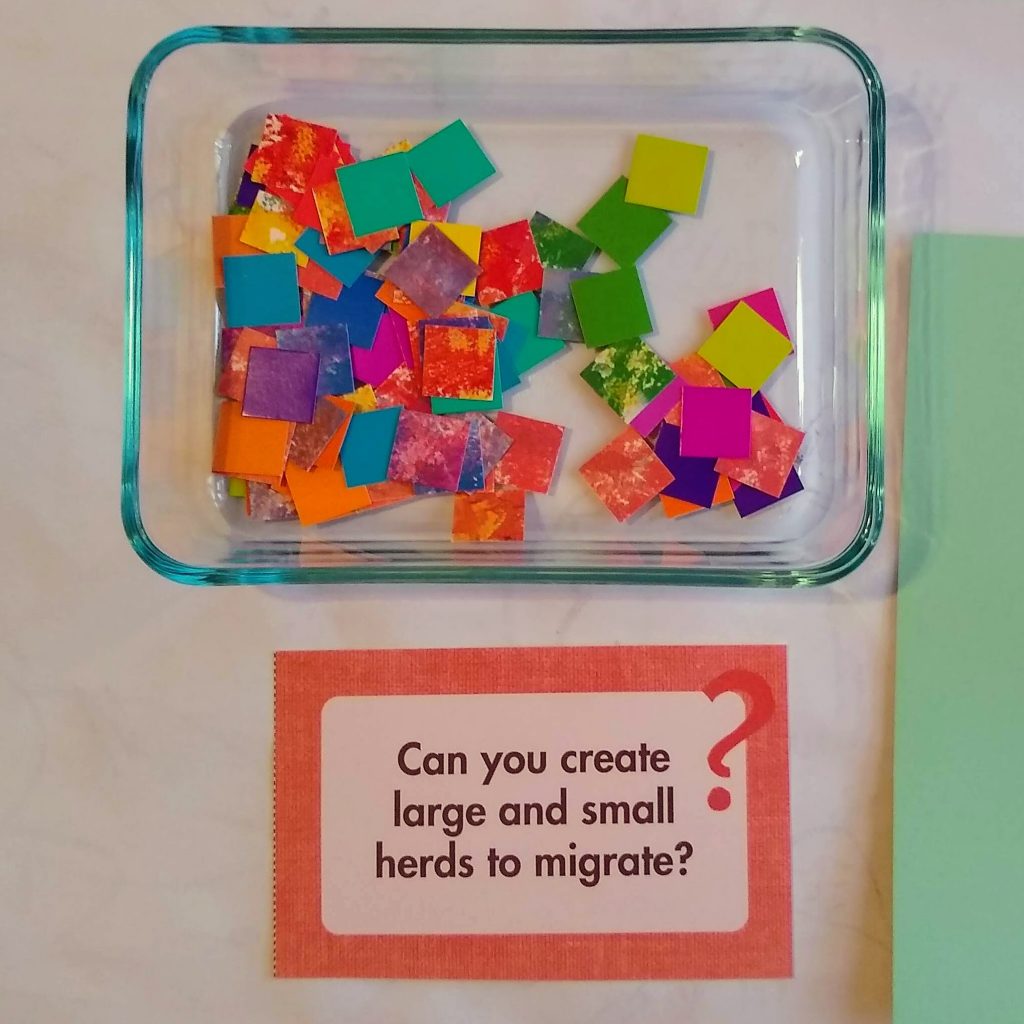 Discussion Prompts
The discussion prompts listed in the Teacher Guide really helped my learners think through how they wanted to create their picture. Don't skip asking some of these thought provoking questions…
What do you notice about the migration photo? What animals do you recognize?
How can you use the mosaic squares to look like a herd of animals?
What other places could you draw on your picture? Water? Hills? Trees?
My 4 year old focused more on the 2nd question. He used the mosaic cardstock tiles to create his herds in straight lines.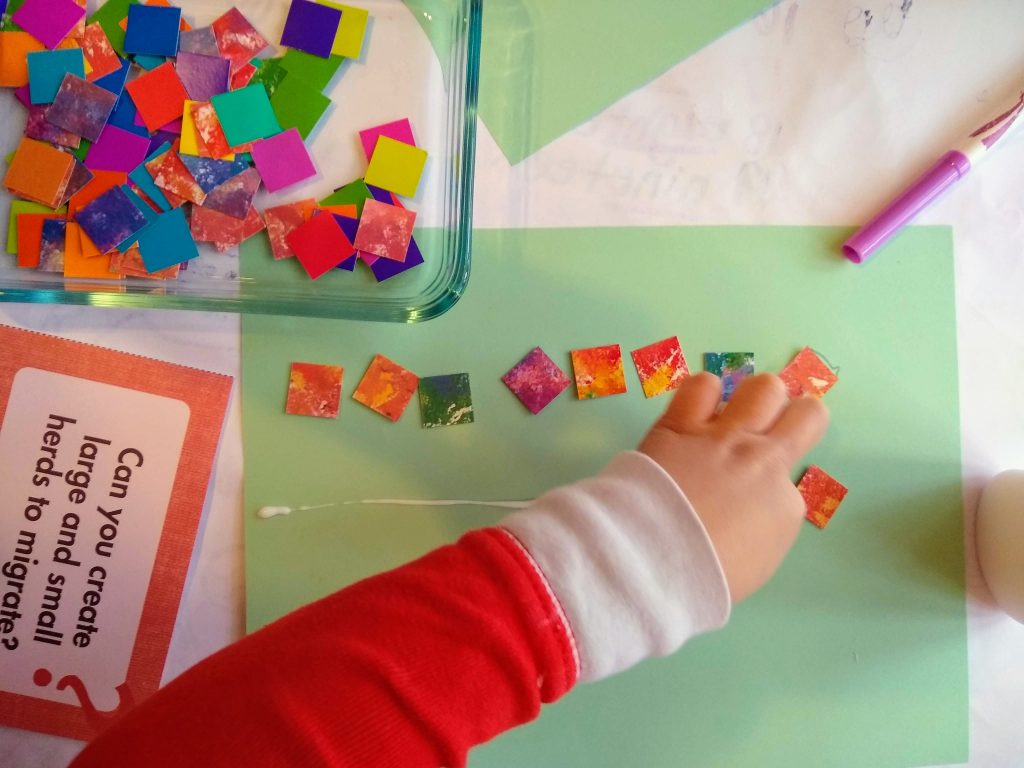 Meanwhile, my 7 year old decided not to use the colored tiles at all and just drew her herds of animals (elephants, zebras, and wildebeests), but she chose to focus more on the 3rd question. Where were her animals migrating to?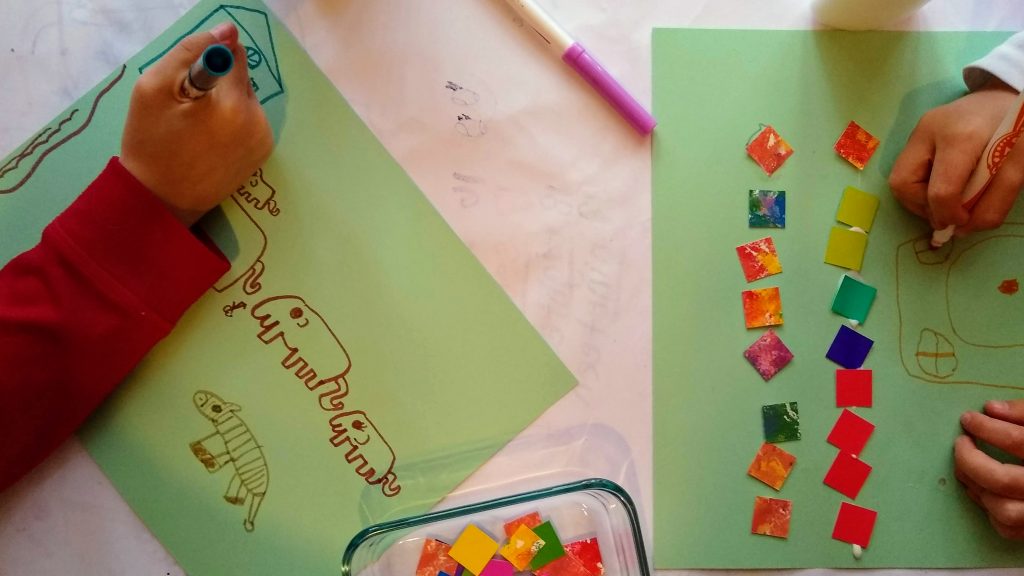 My 7 year old is a devote animal lover… ALL ANIMALS, so she drew the animals migrating to her house with her standing outside. She had a whole entire story to go with her picture and narrated it all to me. She inspired her little brother who decided he too needed a house in his picture and drew himself standing next to the house.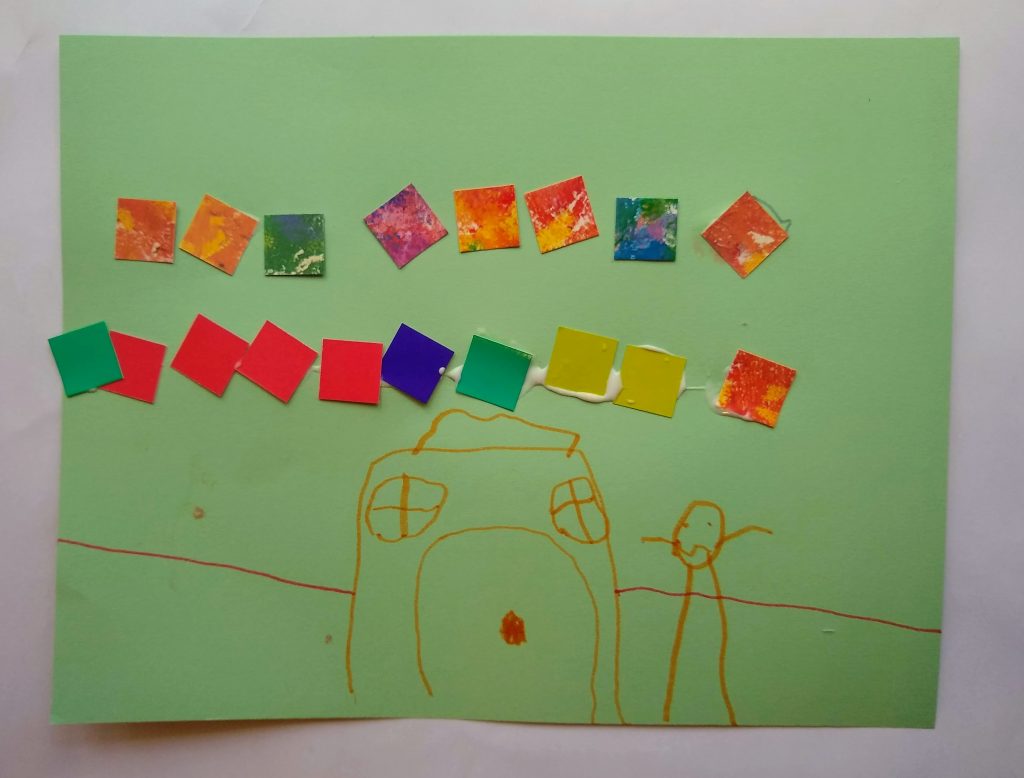 The squiggly line mouth cracks me up! It's as if he isn't so sure about all these animals migrating to his home.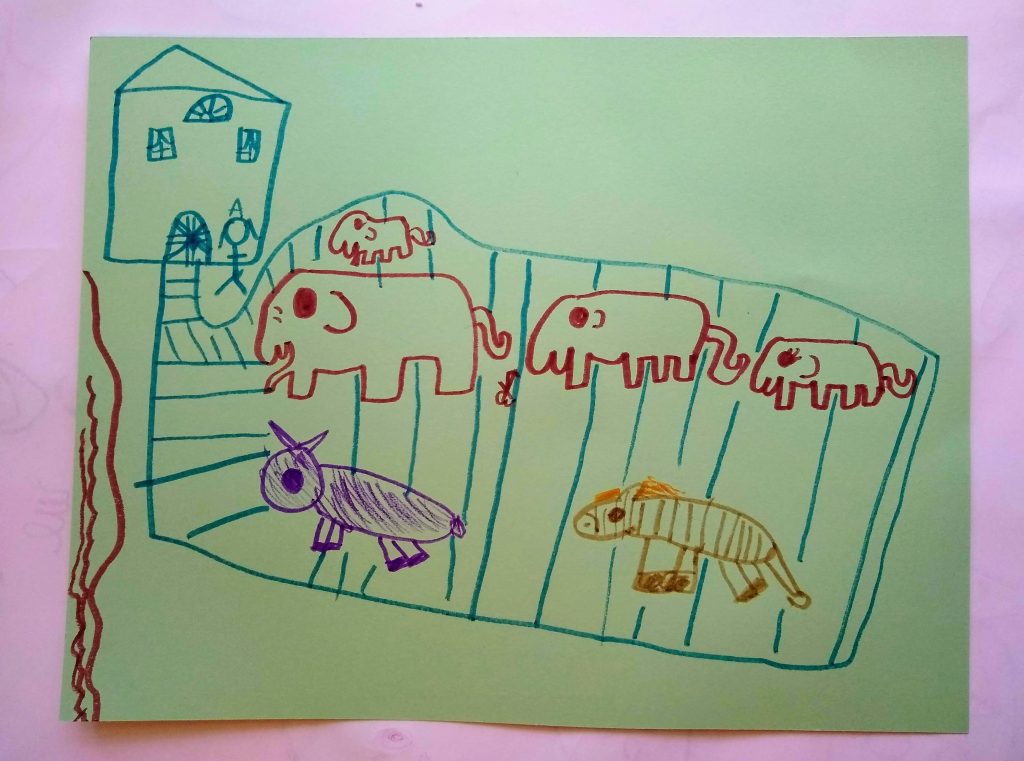 I love how they each took such a different approach to creating their art yet inspired each other. Invitations to Create are so important- it lets each child create art in their own individual way, interpret what is important to them ,and wrestle with how they want to show that in their art.
Want to see more invitations to create?
Check out these posts: