I love learning through books. Charlotte Mason's method to education is totally my jam. That is one thing about this toddler curriculum from Experience Early Learning that I totally love! It's not only theme based, but it's also literature based. Each week has come with a book (that came in our tot box!) and all our toddler activities have revolved around that weekly book. This week we read the character trait book: Raccoon Finds His Balance which focused on the trait of Resourcefulness.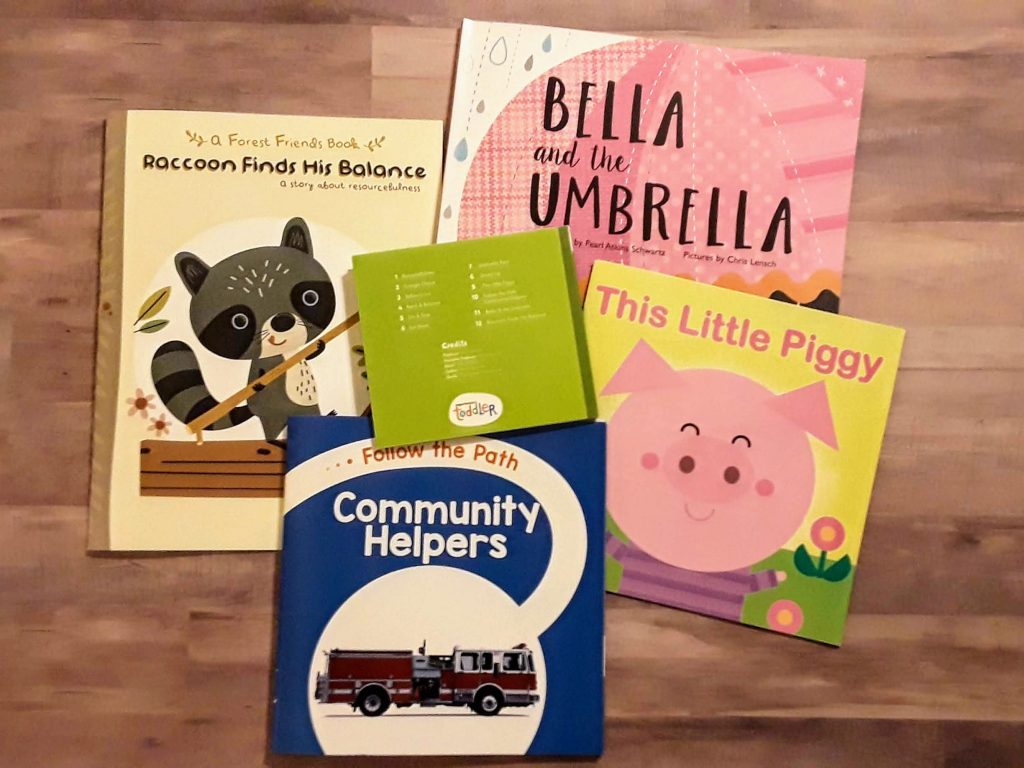 If you would like to see our activities that involved Bella and the Umbrella, click here, and our Community Helpers activities are here. We are currently on my son's favorite book This Little Piggy, and that post is soon to come.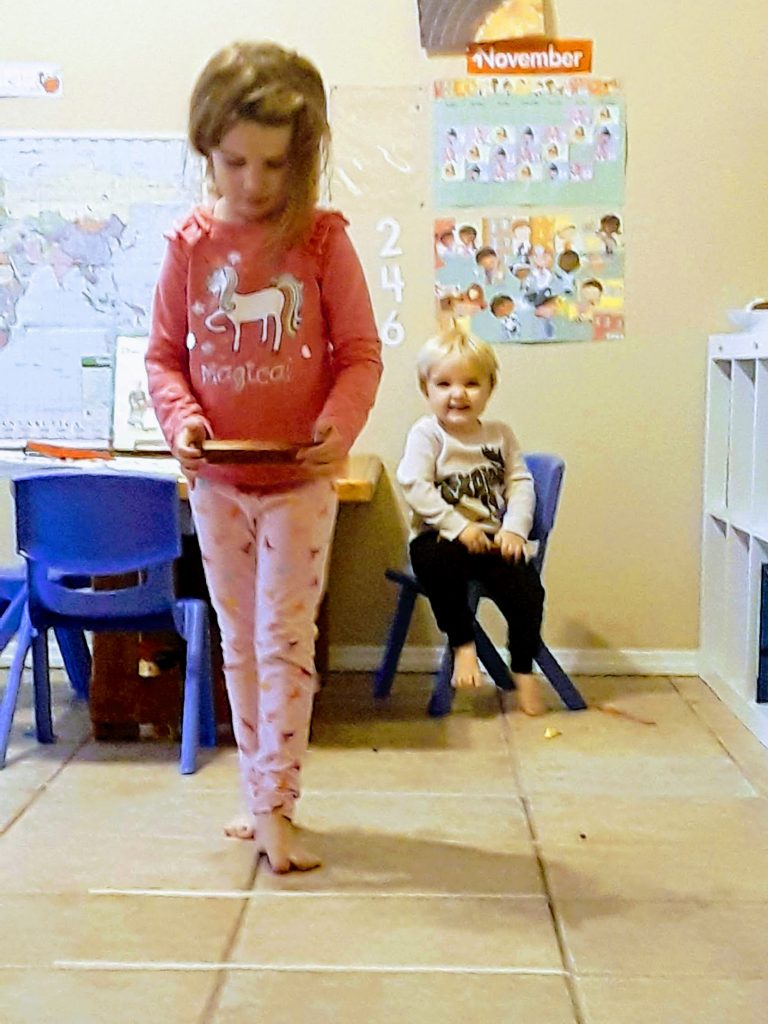 In the story, "Raccoon noticed a tree had fallen across the river. Raccoon said, 'I will climb and run across this big log.' But after a few steps, Raccoon lost his balance and fell into the river." Raccoon tries out different items around him to see if they help him keep his balance on the log. Finally finding a branch, he was able to keep his balance and cross.
My kiddos reenacted the story by walking on our grout lines while holding a wooden block.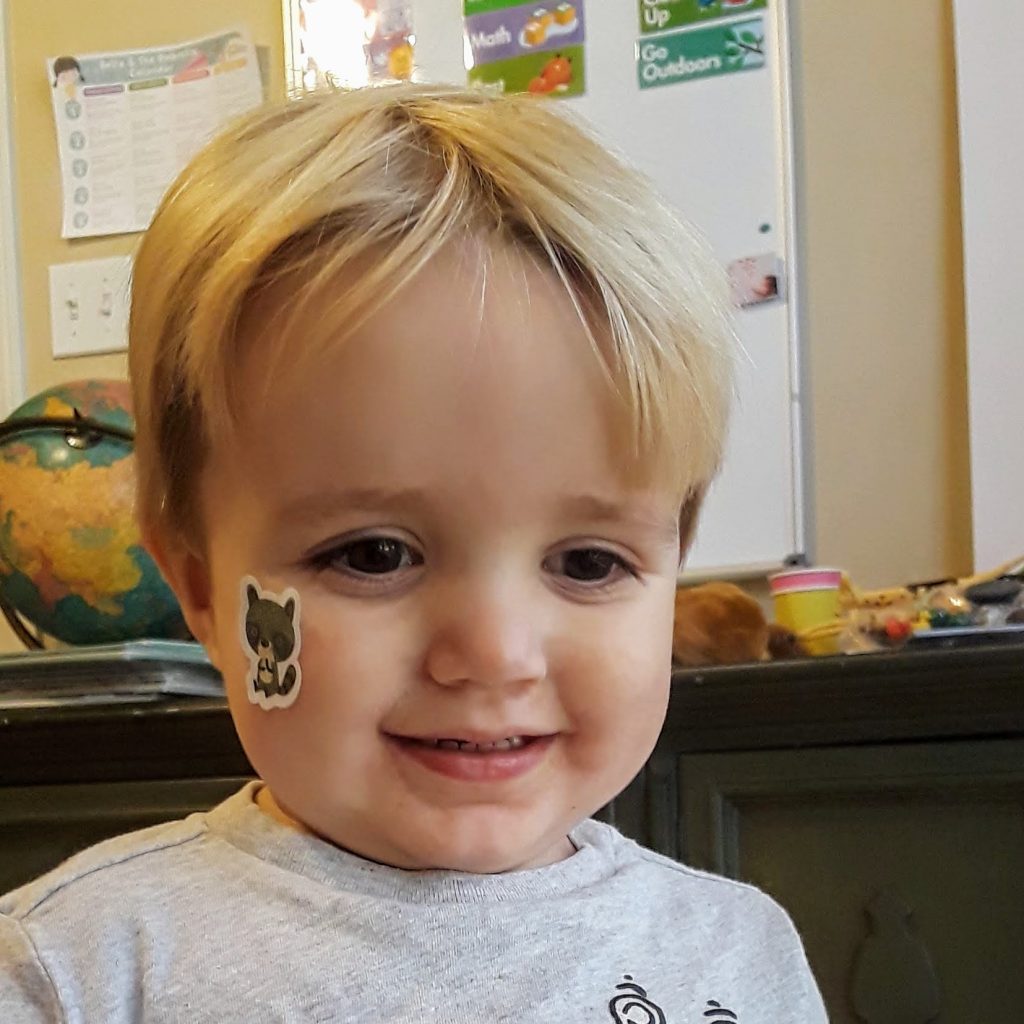 What toddler doesn't love stickers? Raccoon on Me was an activity supplied in our box. I named a body part and my son put his raccoon sticker on that part of his body.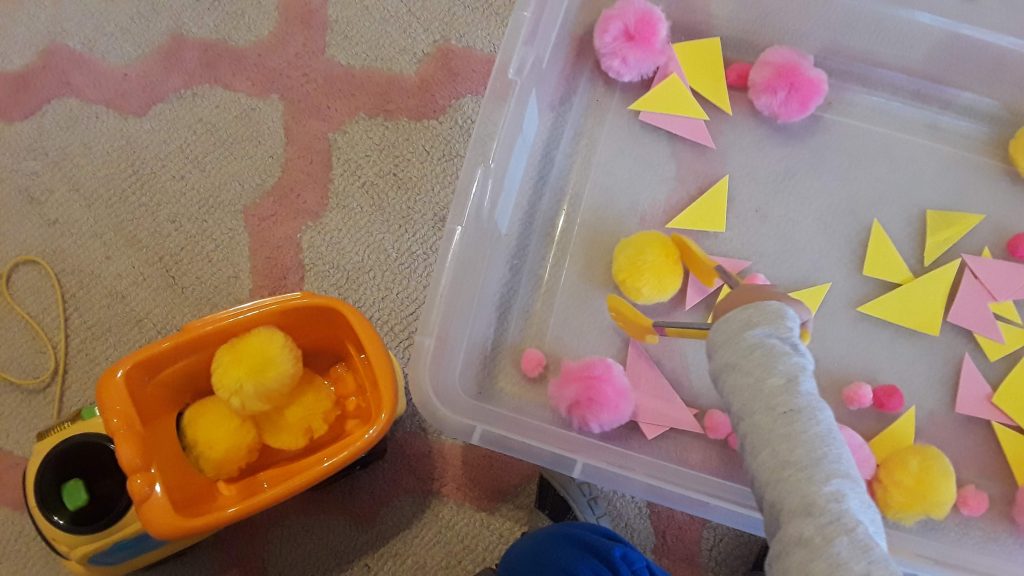 My son's favorite activity was Yellow Line. Place some masking tape lines on the floor. Then have your toddler sort items to place on the lines. Experience Early Learning sent us giant puff balls and foam triangles, so that is what he sorted. I supplied some tongs since he LOVES them, and he used them to grab the yellow and pink puff balls. Because his dump truck was out, he wanted to place them in there…. resourcefulness I tell ya! He then dragged his dump truck to the line and dumped out his puffs and placed them on the line with my help.
He really just wanted to dump and run… just like he does in his diaper. Lol! We played with this a lot! He loves to put things in their place and this was a challenge he liked and could do.
Lastly, if Resourcefulness is using what you have in new ways to solve challenges, then we also experienced that outside. The trees have exploded- releasing all their leaves at the same time- and our yard is drenched with leaves. Living in the woods of Texas leaves you with leaves a plenty. But instead of bagging them (like everyone else in the neighborhood), I piled them so my kids could play in them. I can't remember the last time I saw kids playing in leaves, and it made my heart so happy to see them play in leaves for hours! Resourcefulness…. all inspired by our little book from Experience Early Learning.