This week has been tough.
Everett has been pretty sick. With Thanksgiving and family in for his birthday party on Saturday, I really needed my little guy to feel better. Due to his allergies, we stayed indoors as the wind blew and the leaves continued to fall.
Being stuck indoors can be tough, especially when you want to stay away from the TV and electronic devices. (Have you read Techwise Family? #gamechanger) It's times like these that make me thank the Lord that we have simple, engaging, and enjoyable learning activities to pull from a box. (Thank you Experience Early Learning!)
Touch the Triangle is one such activity that my kiddos have enjoyed doing all week long! All I had to do was use painters tape to put a large triangle on the floor. The kids just marched on it to the song from our Community Helpers Toddler CD. You can pause the song and have kids jump into the center of the triangle when it pauses. By the way, I seriously love that Toddler CD. I think my preschooler has actually preferred it to the regular one as well. Be forewarned friends… these songs penetrate easily into your brain…
"Triangle up, triangle down, triangle across… clap 1, 2, 3…"
Please forgive the fuzzy video. But you can hear the song and get an idea of how to play, and if you have a fussy toddler like me, you can pick them up and dance and play along with them. Got to hand it to my girl though… she stepped right in to pause the song so we could jump into the triangle.
Even our dog got in on the triangle song action. Ha!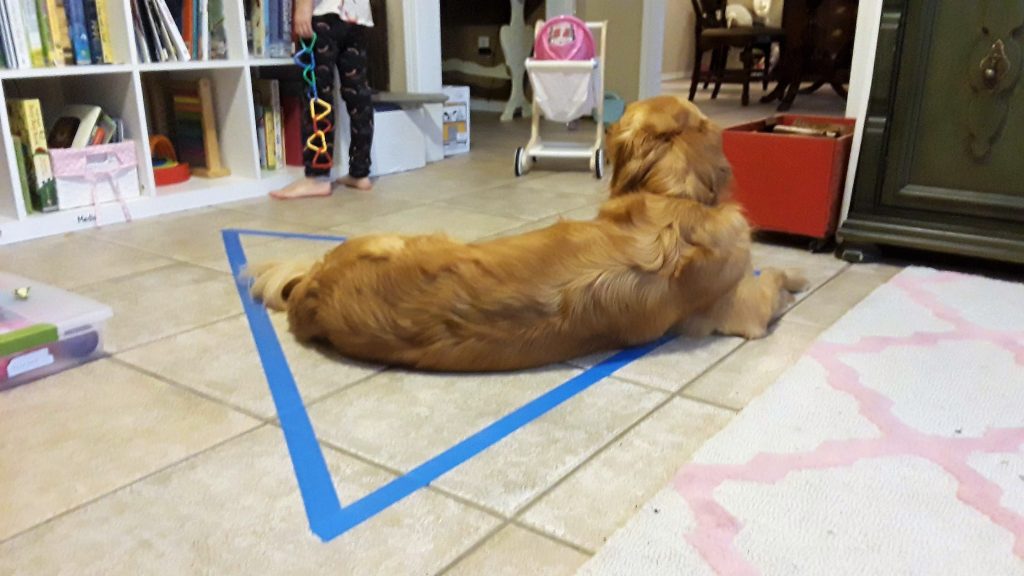 I pulled out our triangle shapes links that Experience Early Learning sent us in my son's Toddler box. I remembered my friend, Cristi's blog post about how her little girl played with the triangles and playdough and decided to let my son have at it. He's been really into playdough lately. He especially loved playing with Daddy.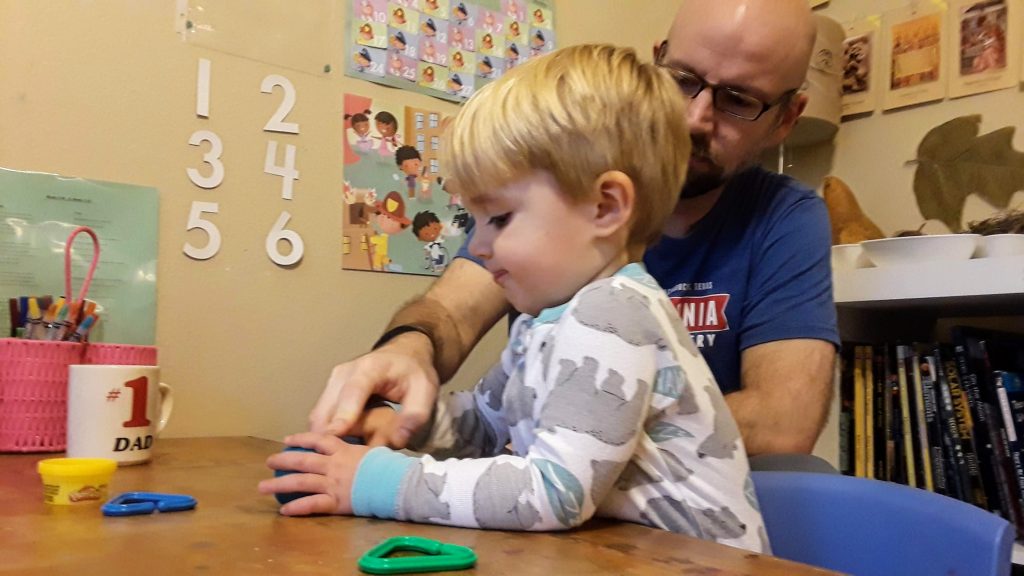 Meanwhile, my girl grabbed all the available triangles not being used in the playdough to make herself a patterned triangle link chain all her own without any prompting. Love it when she does things like that.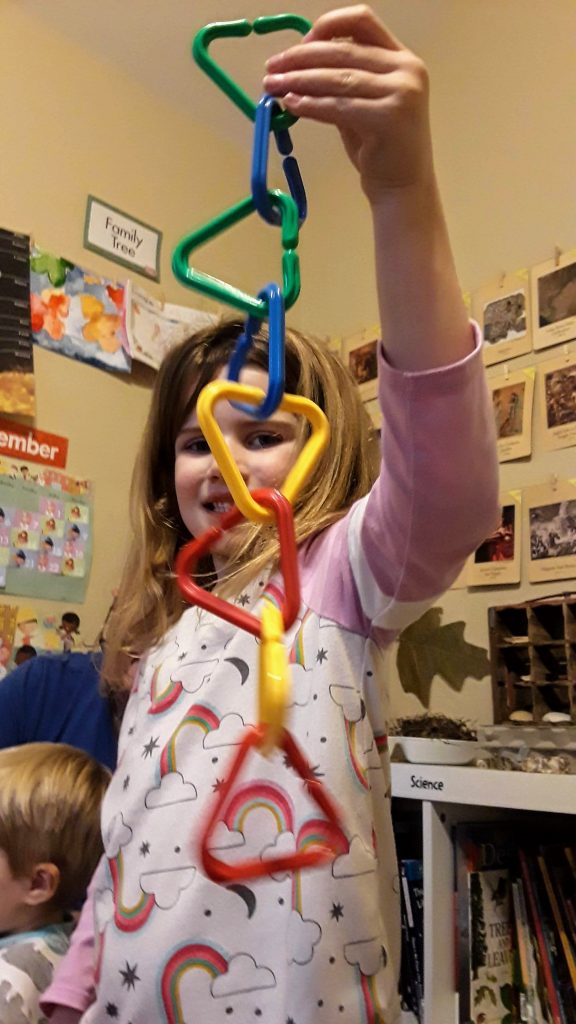 I loved that the 4 of us really spent good quality time together learning, dancing, and enjoying one another. I am just so thankful I have a little box just waiting for me to dig and explore with my little learners.
Thanks again, Experience Early Learning!