We are exploring all things that are On the Go this month with out Experience Preschool box and my son is in heaven! This week we are exploring things that go on land (car, truck, bike, foot, and animal) and are having so much fun with the STEAM Stations!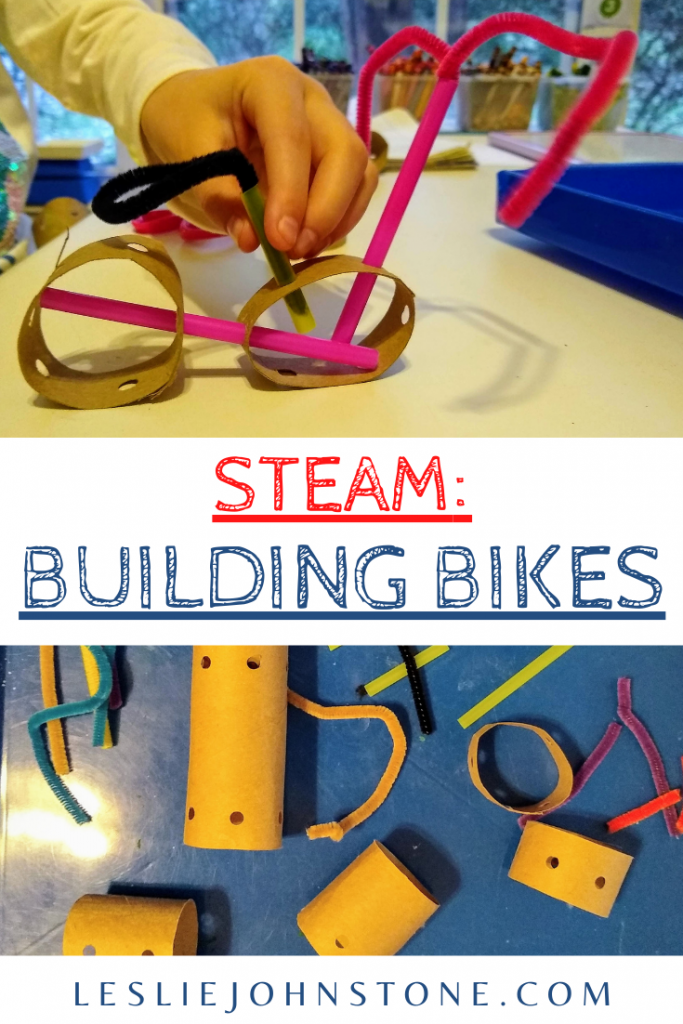 Each week has a specific teacher guide and within the guide are ways to set up 5 different STEAM Stations with what you have from home. My kids LOVE these STEAM Stations- including my 7 year old. So Experience Preschool sends me 20 different STEAM ideas each month along with downloadable items to help facilitate the center.
DIY Tinker Toys
On our Bike Day, it was suggested to create our own Tinker Toys. I grabbed some cardboard toilet paper tubes, cut them into a variety of lengths with no rhyme or reason, and then punched holes all around them. I gathered a few straws (leftover supplies from previous months of Experience Preschool stuff), some pipe cleaners and a pair of scissors. I placed all the items on a tray and set it on our homeschool table.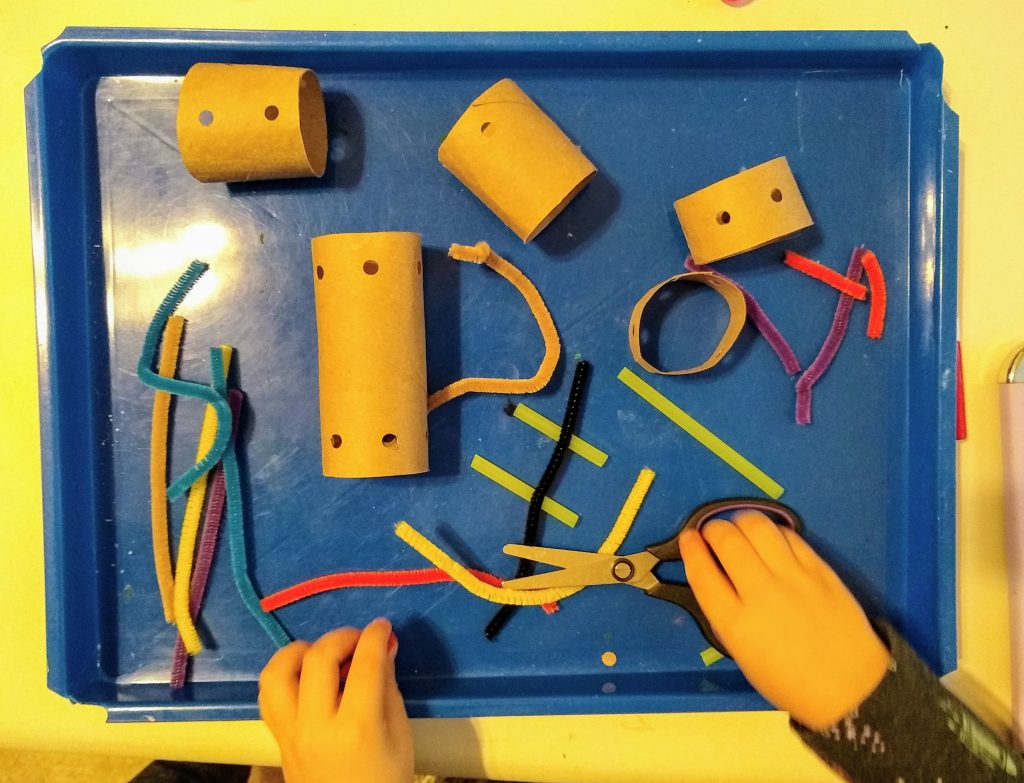 They were so eager to explore. I told them it was bike day and asked "What are some parts of a bike?" and let them look at the picture of a bike Experience Preschool sent. After making a list of parts, I asked them if they could build a bike with what is on the tray.
Challenge accepted.
My 7 year old went right to work. First born right there.
My 3 year old started to build a robot instead. He's my wild card.
Either way, both were exploring, creating, and assessing what would work for their designs which is the goal anyway.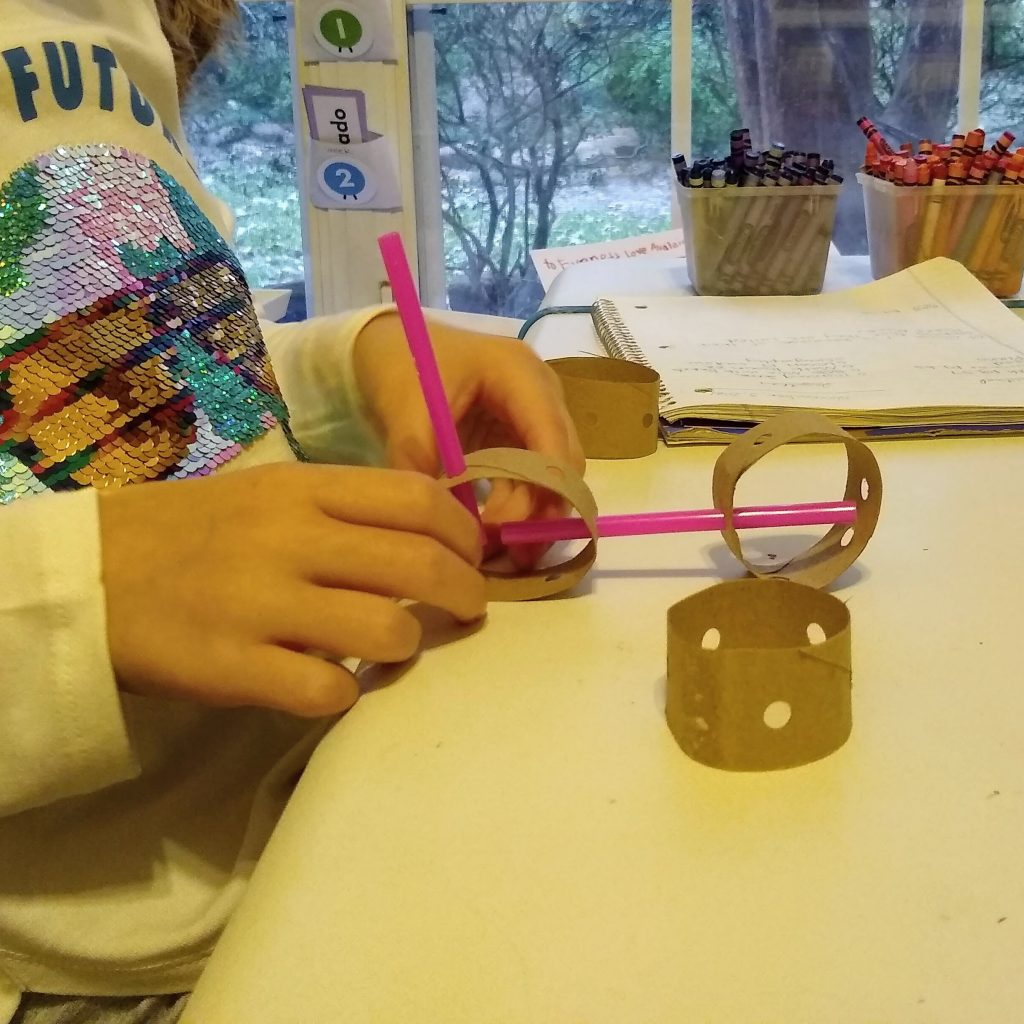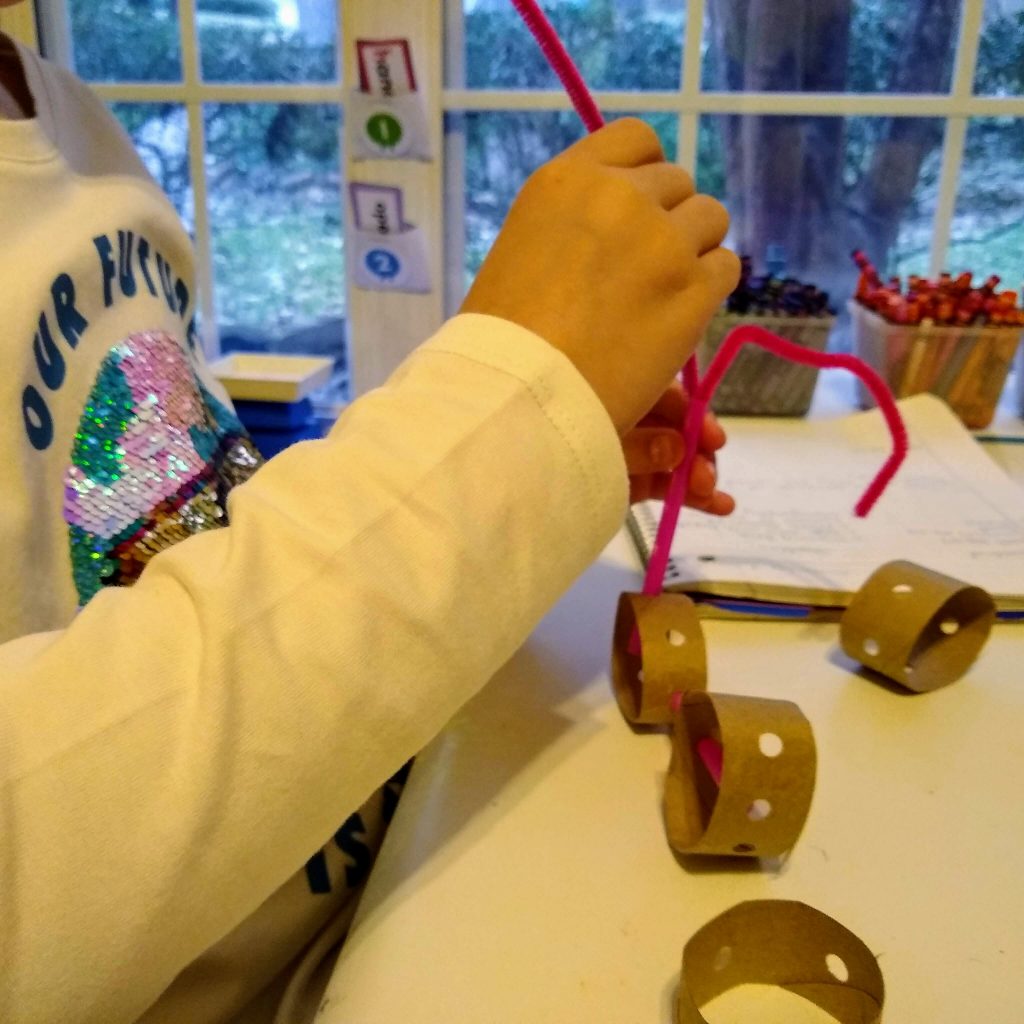 I love how she manipulated the pipe cleaners to bend and become handle bars! And those pipe cleaners can easily fit into the straws. Perfect.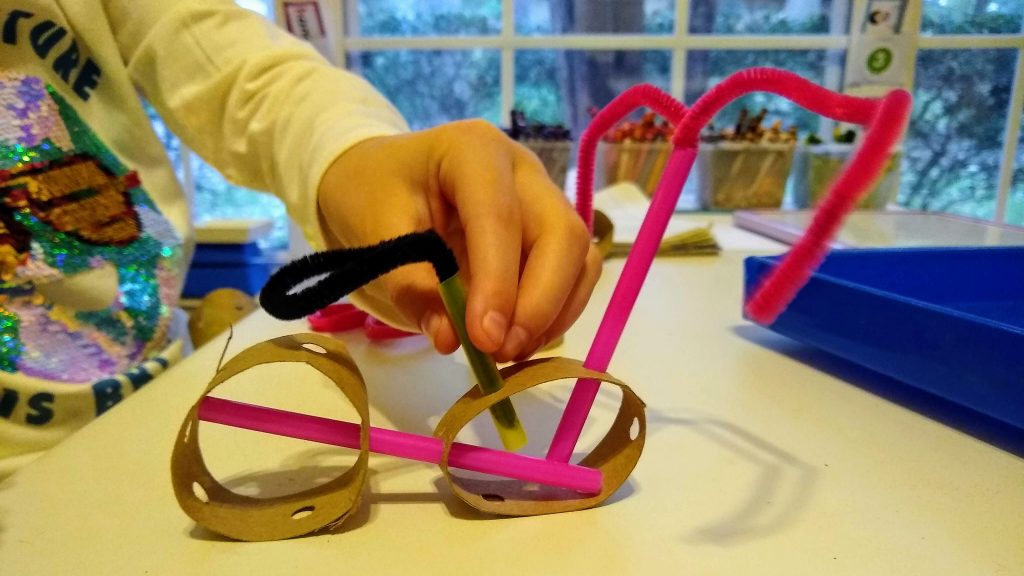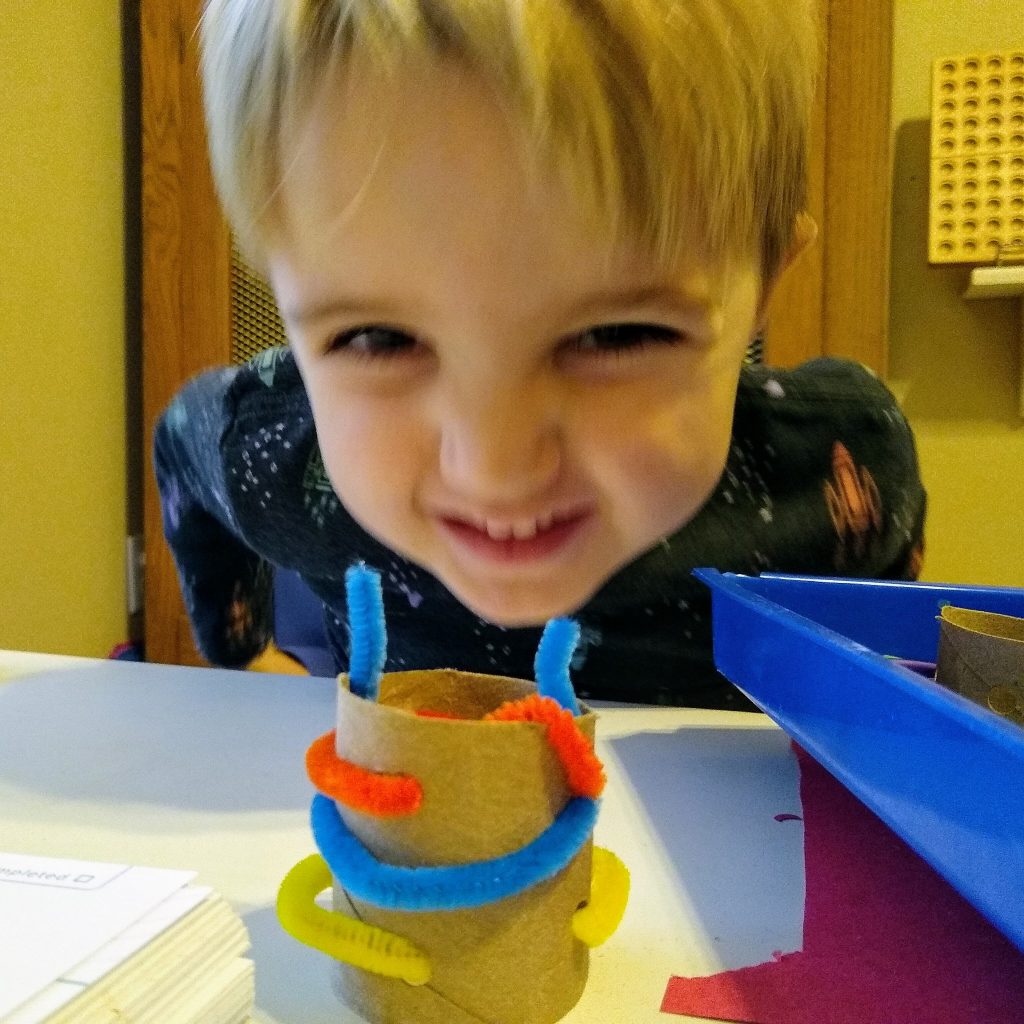 Trash into Treasure at it's finest. Bet you won't look at that carboard toilet paper tube the same.
They had a blast and I loved watching their creativity come out. These little STEAM Stations are the best! Thanks to Experience Preschool, later this week we will be exploring wheels, ramps, and velocity in another STEAM Station, and Sculpting Animals which is sure to be my daughter's favorite. Children learning through play. Love it.