Everyone is always on the go and this month is no exception! As the holidays rapidly approach, travel season is upon us. Our Experience Preschool box is definitely perfectly themed: On the Go!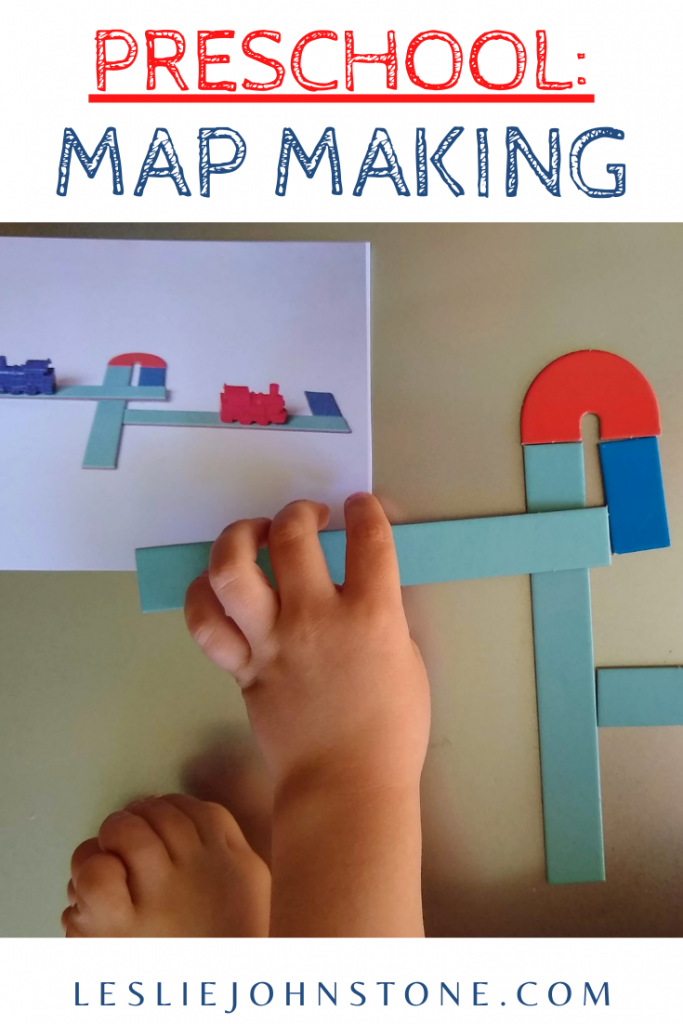 Our first week focuses on what we will see as we travel Down the Road, for instance: roads, traffic signs, bridges, service stations, and maps. We have been learning all about geography for my 2nd grader, so when map day came around not only was my preschooler excited, but it interested my 2nd grader as well, just like this geography lesson from the other week!
Loose Letter Parts Become Roads
Each month, Experience Preschool sends us a batch of loose letter parts for my preschooler to practice building letters, but this month, they morphed into roads as well! Experience Preschool also added in the awesome bag of transportation vehicles, and now we have perfect sized vehicles to travel down those letter part roads.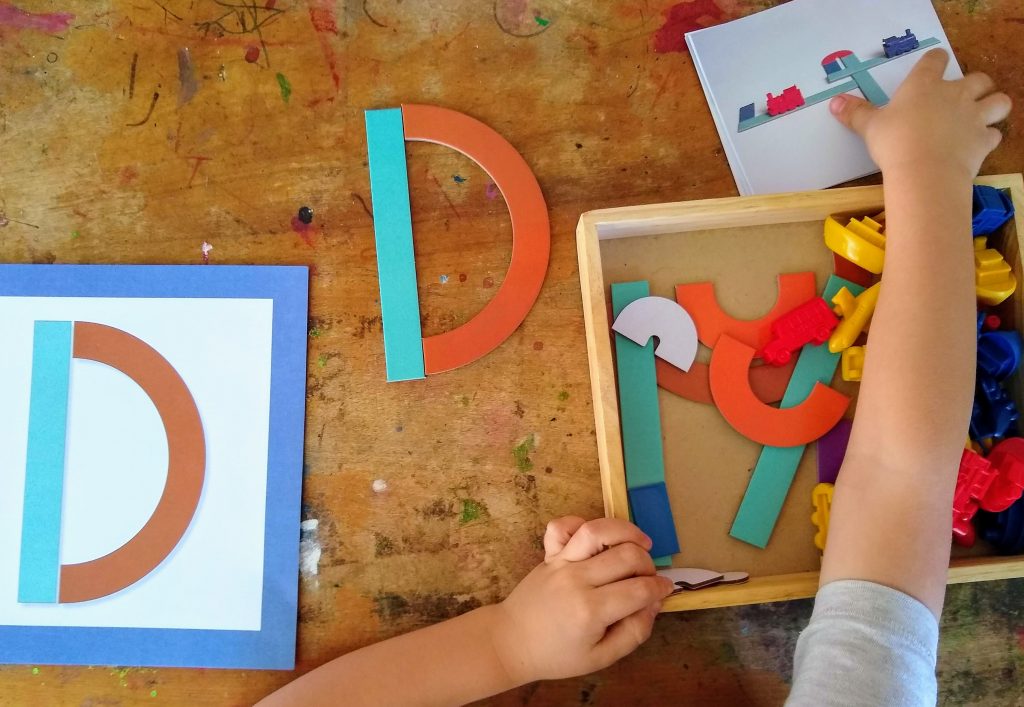 Recreating 2D Maps
Experience Preschool sent us some 2D-3D map cards that were quite complex looking! At first my preschooler thought he couldn't do it, but after taking it piece by piece and doing one map card together, he was eager to do the rest. My 7 year old was so excited to try. After making a map, she started her small world play that she constantly lives in.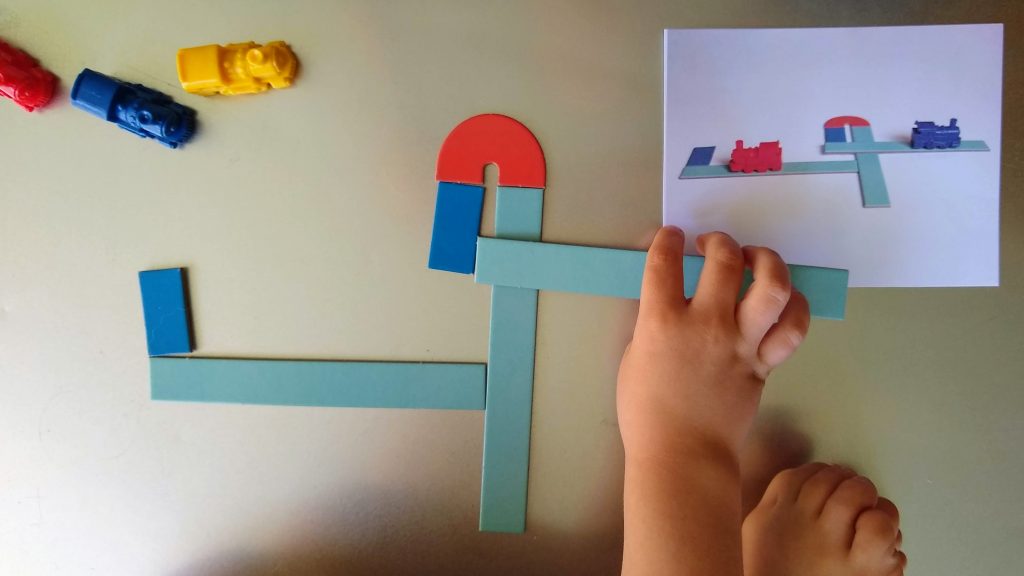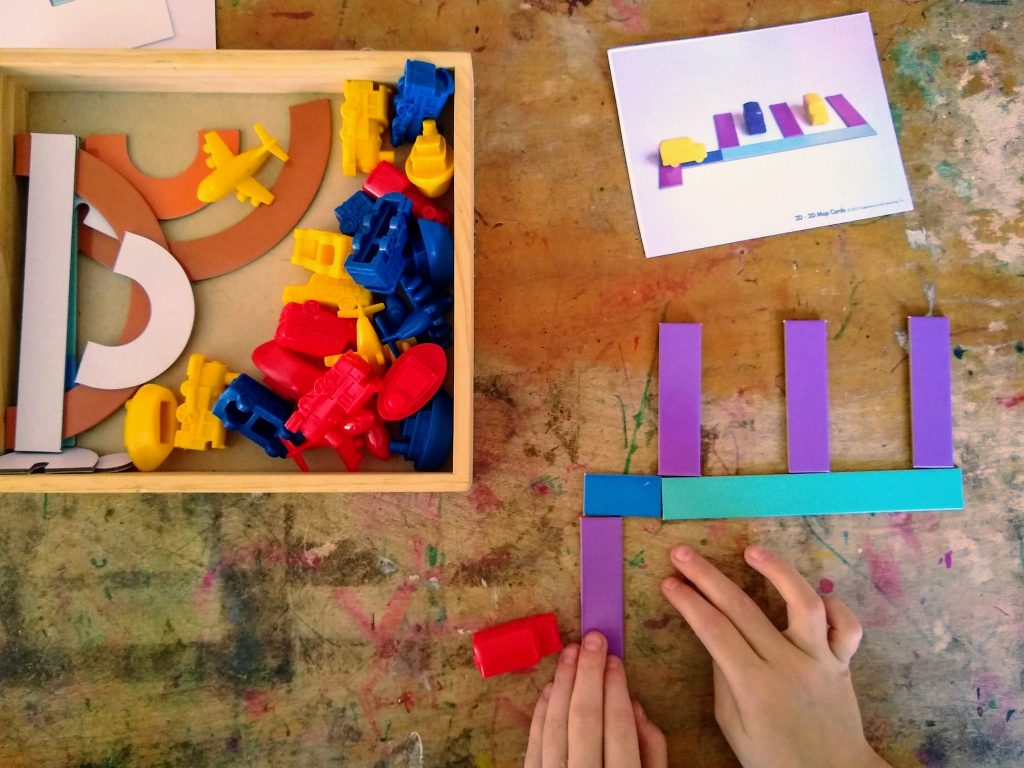 Creating Our Own 3D Roads
After creating the maps, I told the kids I wanted them to build their own roads with the loose letter parts, and they were so excited. Since we were outside, they moved to the porch floor to build, and that is why there are shadows in all the pictures below. The kids started connecting the loose letter parts while I added a bunch more we had from previous months.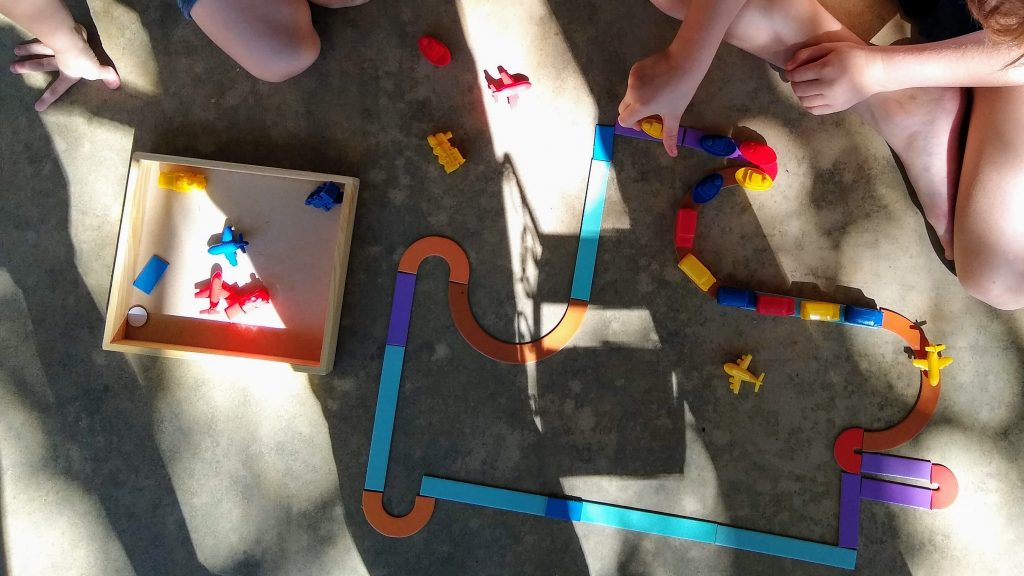 After playing with that for awhile, I asked them to grab some chalk and make their own map. My 2nd grader went right to work drawing her own map. My preschooler just wanted to play on the map she drew. So I traced around the map they built, and my 2nd grader abandoned the map she drew leaving it to her brother and started playing on the map I traced.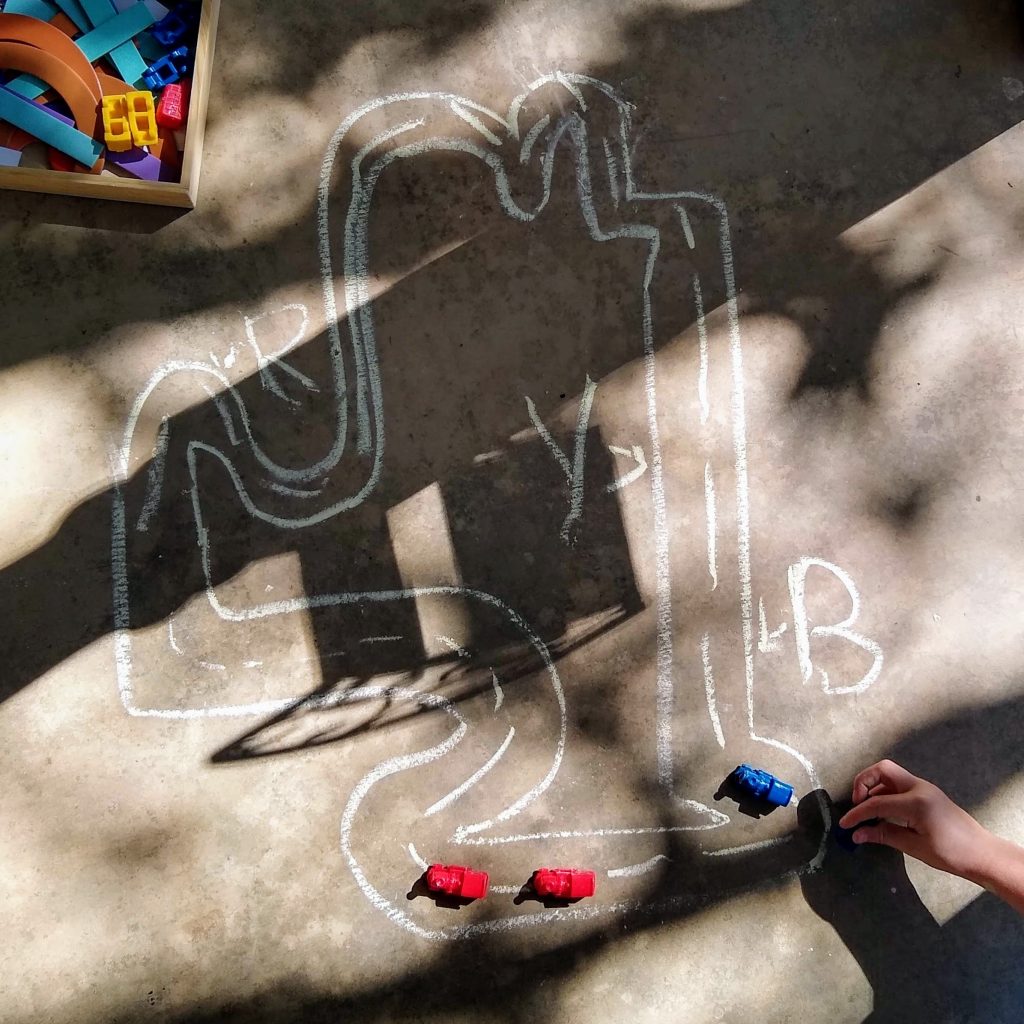 She made train stations for each colored train. I love how this one activity kept them busy playing together for over an hour- completely outside enjoying the beautiful fall weather and learning all at the same time.