My 3 year old son and 7 year old daughter love to do Experience Preschool together, which I absolutely adore. There have been lots of quick modifications I can do to the curriculum to both suit their needs even being over 3 years apart.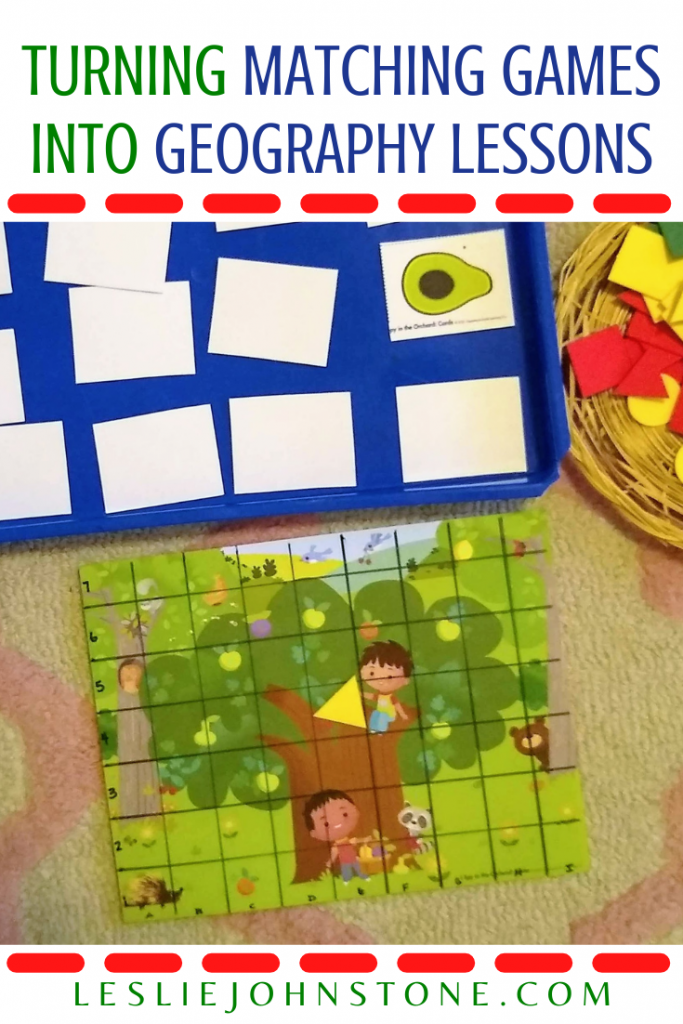 My daughter and I have been learning about a compass, directions, and map skills with our Ambleside Online curriculum. When I saw the "I Spy in the Orchard" game on our Squirrel Day, I knew this activity could easily meet both their skill levels. All I needed was a ruler and a marker since Experience Preschool sent us the orchard poster, foam shapes, and matching game cards.
Making Modifications
I divided the poster into rows and columns creating a grid. The X-axis (bottom of the picture) I labeled in letters, and the Y-axis (left side of the picture) I labeled in numbers. I grabbed the foam shapes that we played with in our Outside Orchard Game from the other day, the poster, and the matching game cards and laid it out on the floor for my son to play.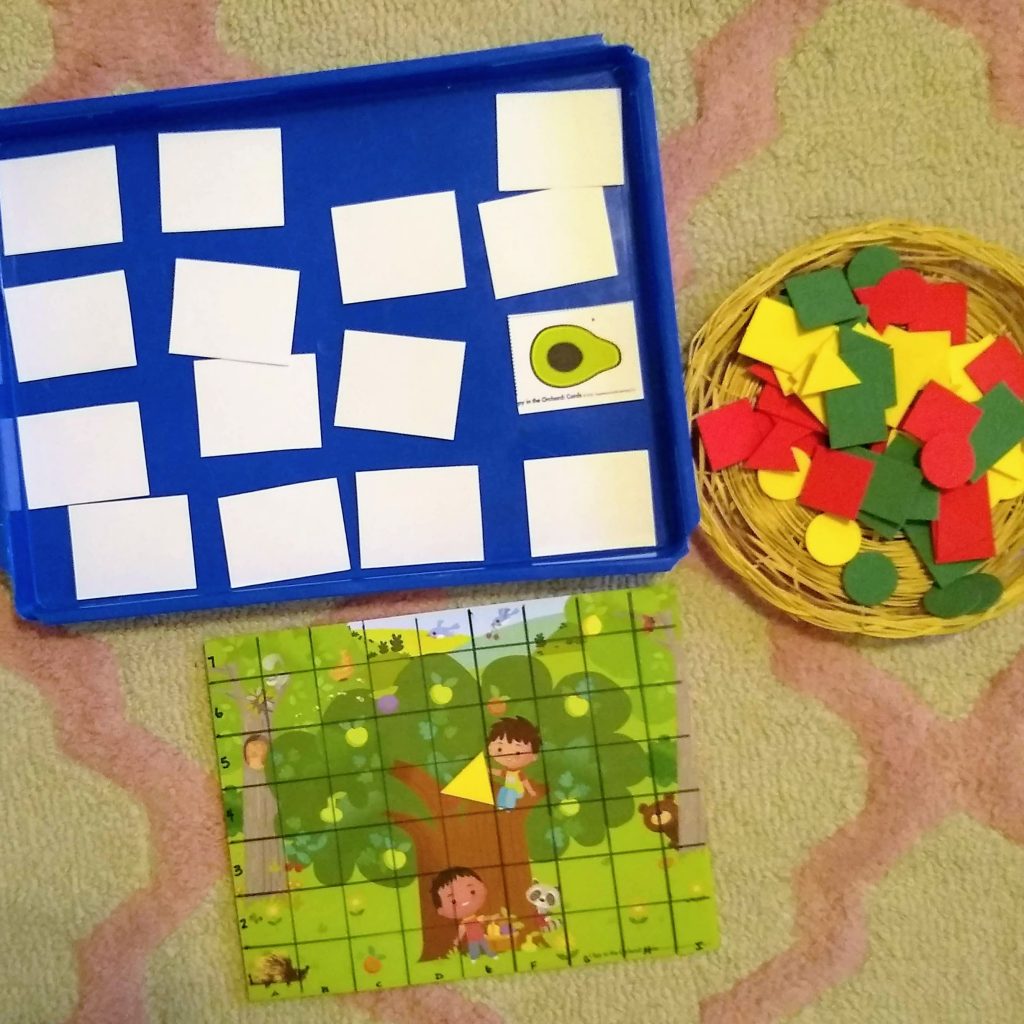 Preschool Play- I Spy (Matching)
While my daughter worked on her own schoolwork, my son and I worked on his game. Yall, these shapes fit perfectly into the grid I made! Some objects, like the racooon, took up 2 grid squares and my son decided on his own to use the rectangle shape since that covered the whole object. It was perfect!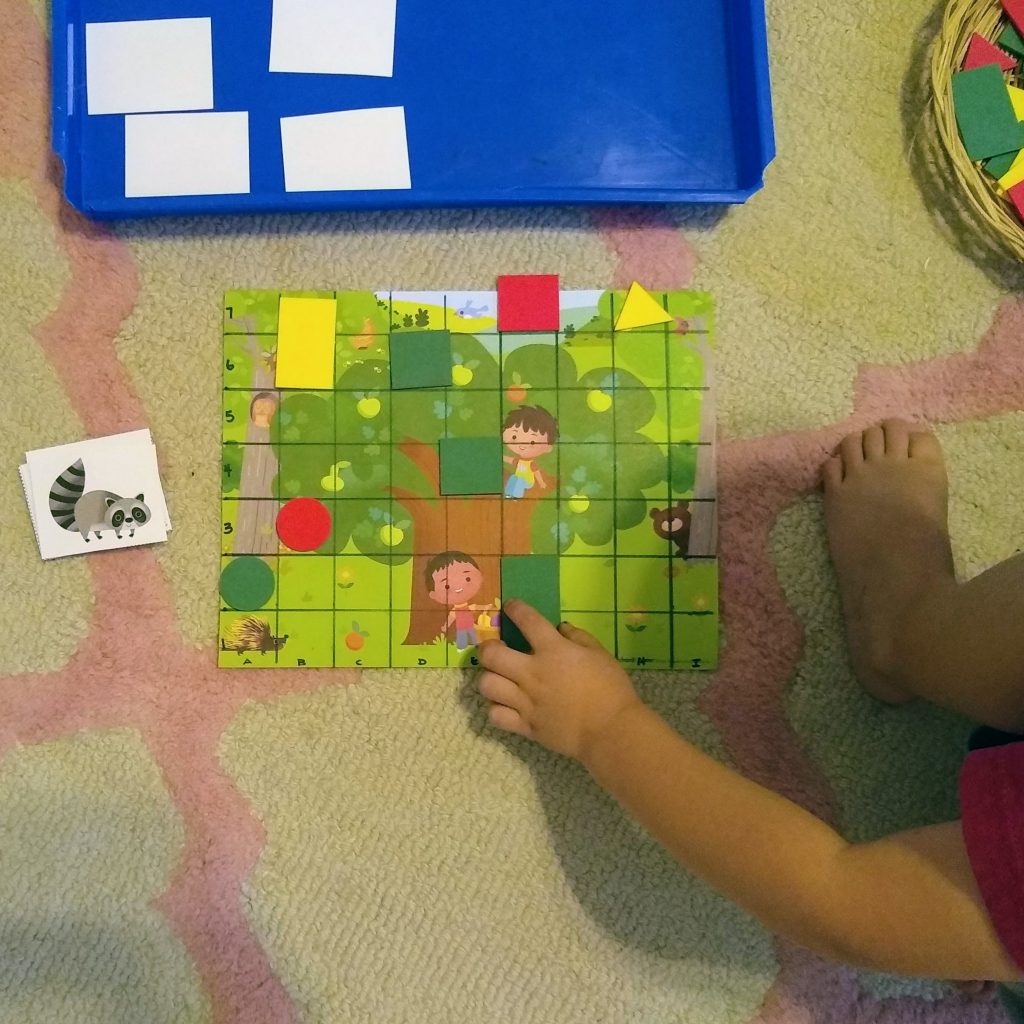 Geography Skills for Older Kids- Coordinates
Once he was done with the game, I cleared off the board of the foam shapes and had my girl use the matching cards, poster, a pencil and paper for her activity. She flipped the card, found the object, said the location (like F1 and F2 for the raccoon) and wrote the coordinates down on the back of the card. Now she can play by reading her coordinates, find the object in the poster, and then turn over the matching card to see if she is correct.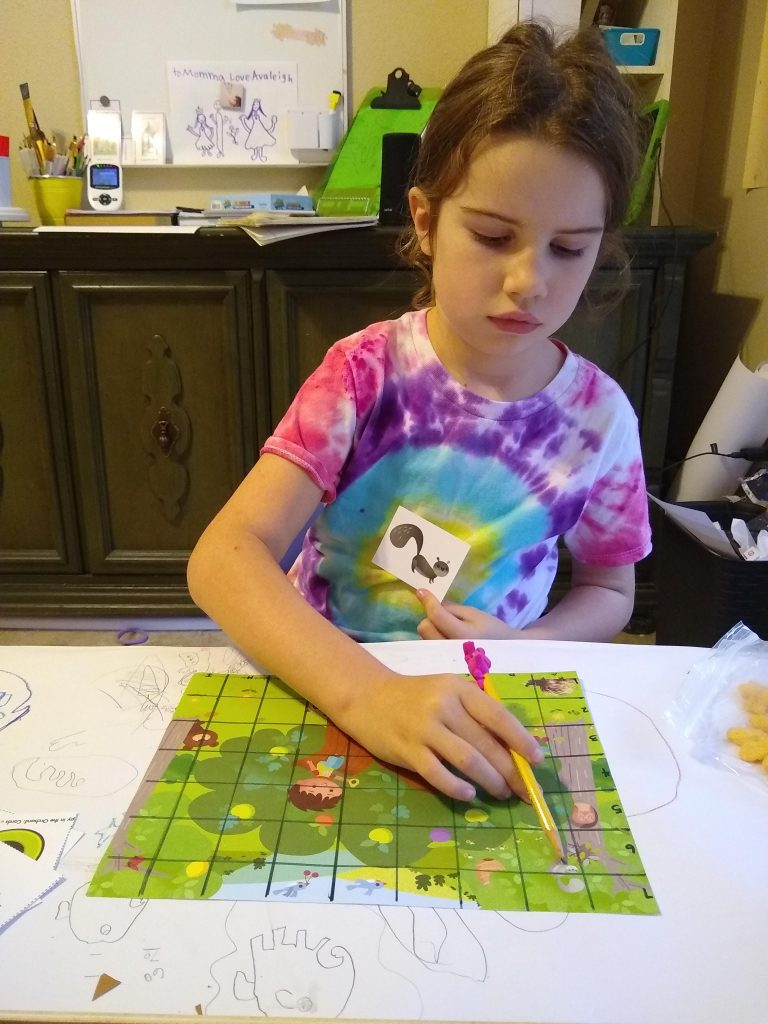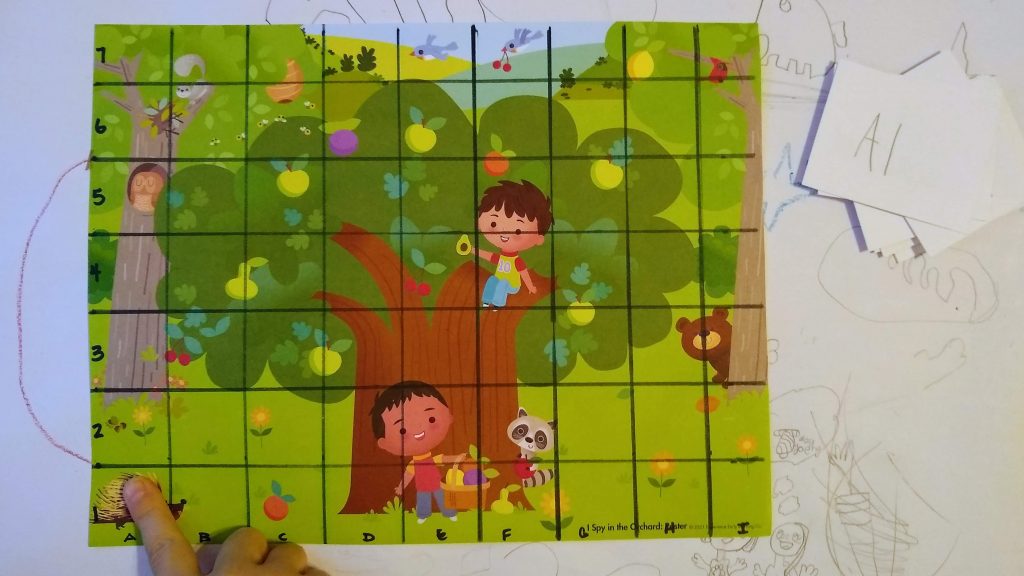 I absolutely adore how easily I can use and tweak our Experience Preschool box into activities my kids can do together even being 3 years apart!