It's a new month with Experience Early Learning, and we are spending the month of August looking into Fables and Folktales including 10 different Aesop's Fables! This past year we read 2 Aesop's fables each week with our Ambleside Online curriculum for Year 1. So delving into activities to revisit some of our favorites is something we are definitely going to enjoy. If you are looking for a superb collection of Aesop's Fables, I highly recommend Milo Winter's version.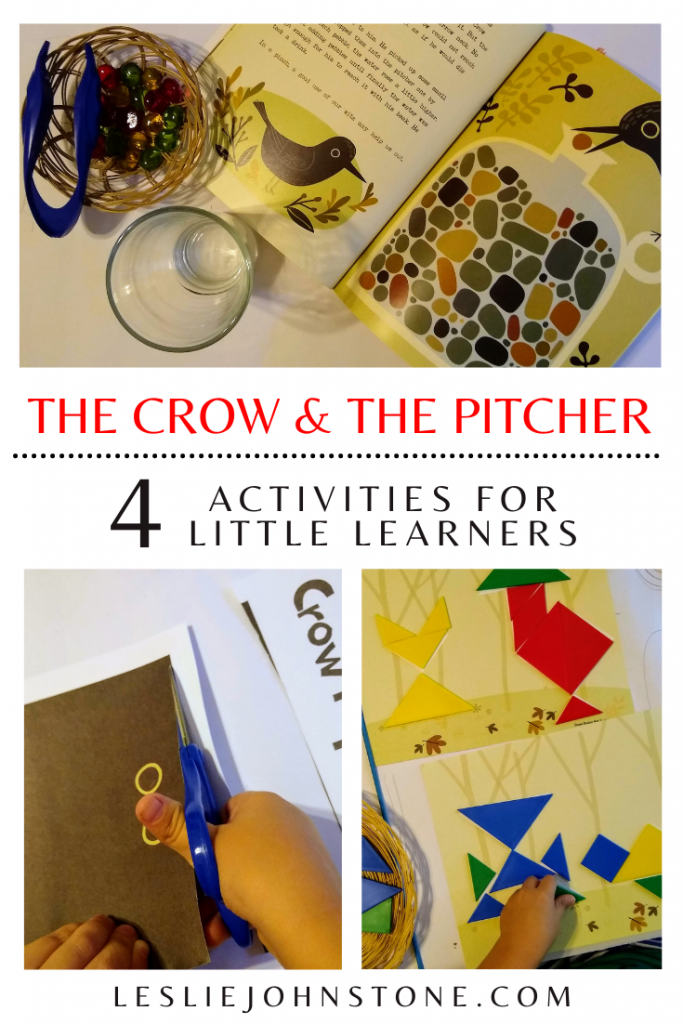 Experience Early Learning sent us a book filled with Aesop's fables. I grabbed my Milo Winter version, and my 7 year old and I took turns reading aloud the story of "The Crow and the Pitcher." Experience Early Learning also sent us a CD with all the stories from the month on it which will be perfect for my son's quiet time!
The crow is so clever in figuring out how to get a drink from a jar with water that he could not reach with his beak. So after our story, we reenacted it with our STEAM station from Experience Early Learning.
STEAM: Water Displacement
Supplies: Jar or glass cup, dry erase marker or tape, glass pebbles, water, and straws (optional)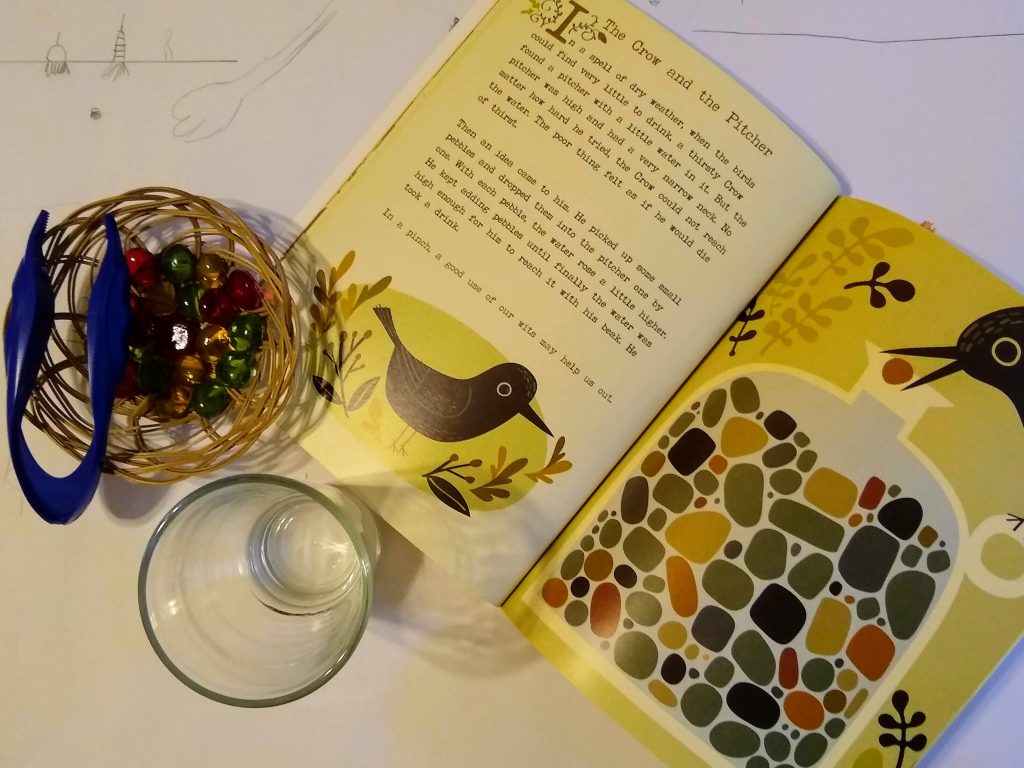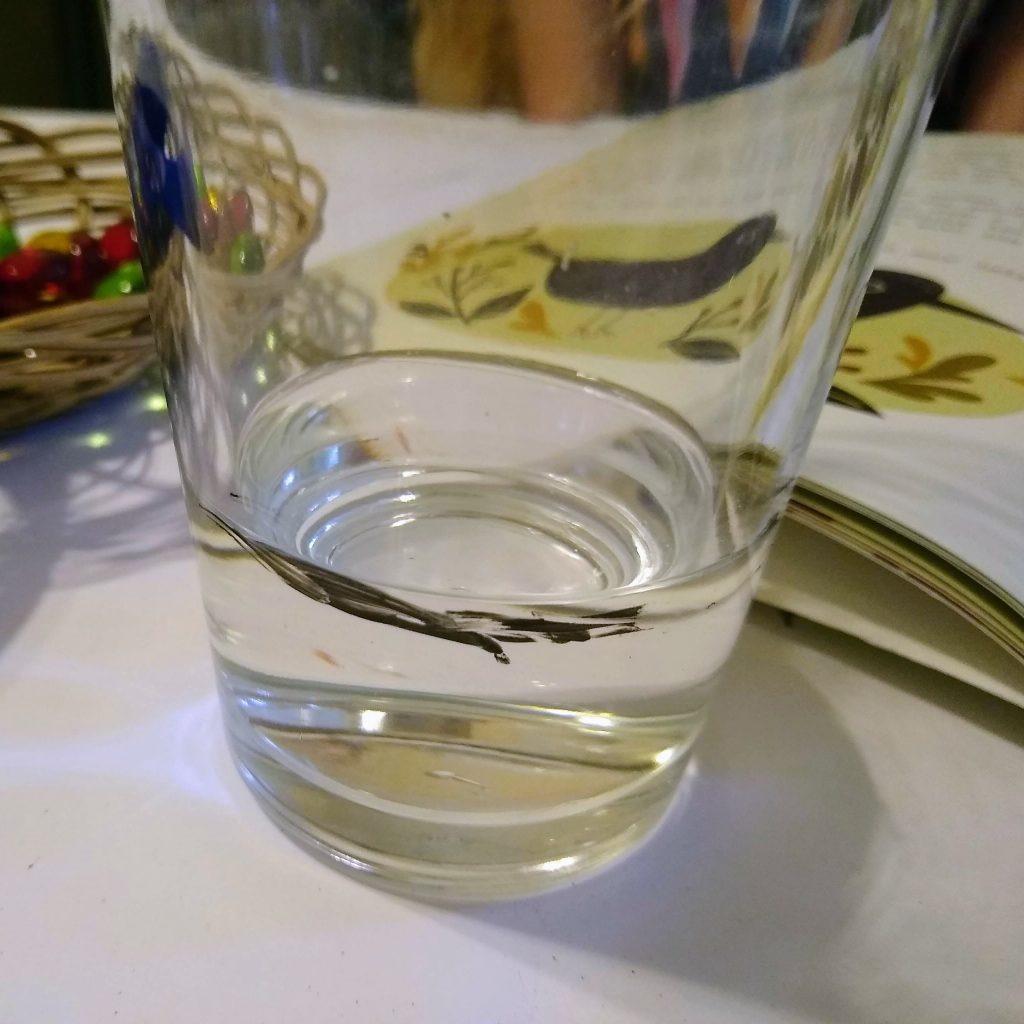 Procedure
First mark your waterline on your glass with a dry erase marker or tape. Using the tweezers as a beak, my kids tried to to pick up the glass beads but it was too difficult. They used their pincher grip instead taking turns to place a glass bead into the water. It did not take long for them to begin to see that the water line rose and rose with each bead (pebble). When they finished with all their glass beads they placed their straws (aka beaks) into the cup to sip up the water just like the crow! When my girl was 4 years old, we did this experiment and I wrote more about it here.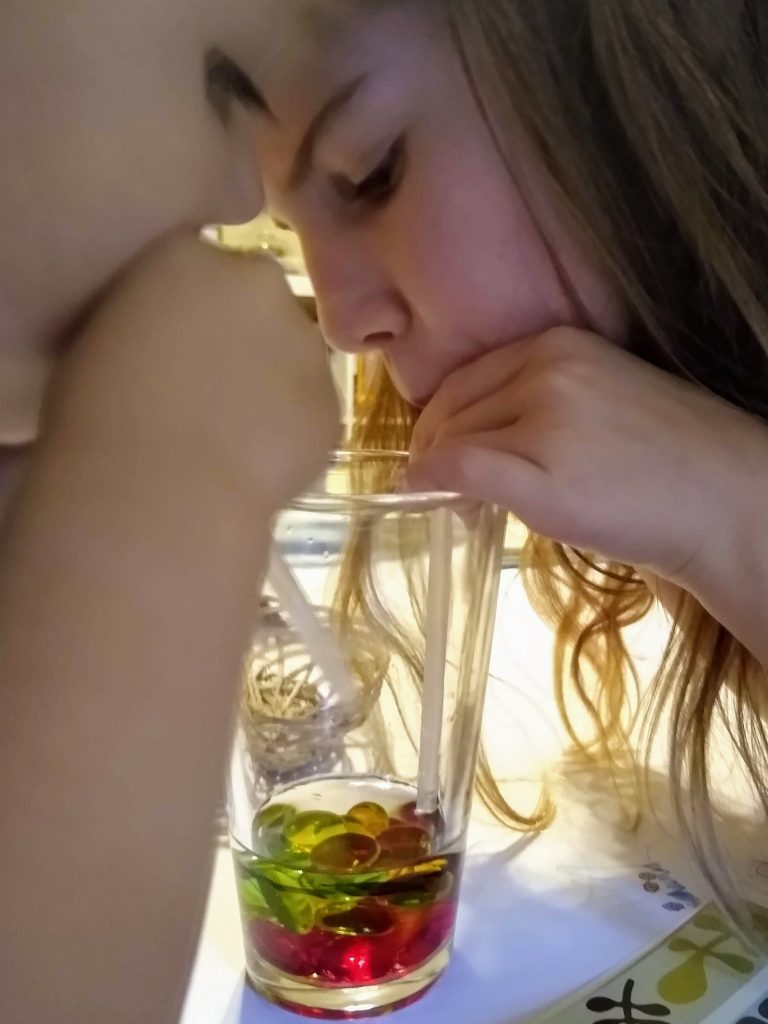 Literacy: Filling the Pitcher
Experience Early Learning sent us these Pitcher Pages and some Alphabet Phonic Cards. These cards had an image on one side and the starting letter in Upper and Lowercase on the other. Love them! I grabbed the markers and a pitcher and placed all the phonics cards into the pitcher. The kids took turns pulling out a card, saying the image and then flipping it over and then writing the letter on their Pitcher Page.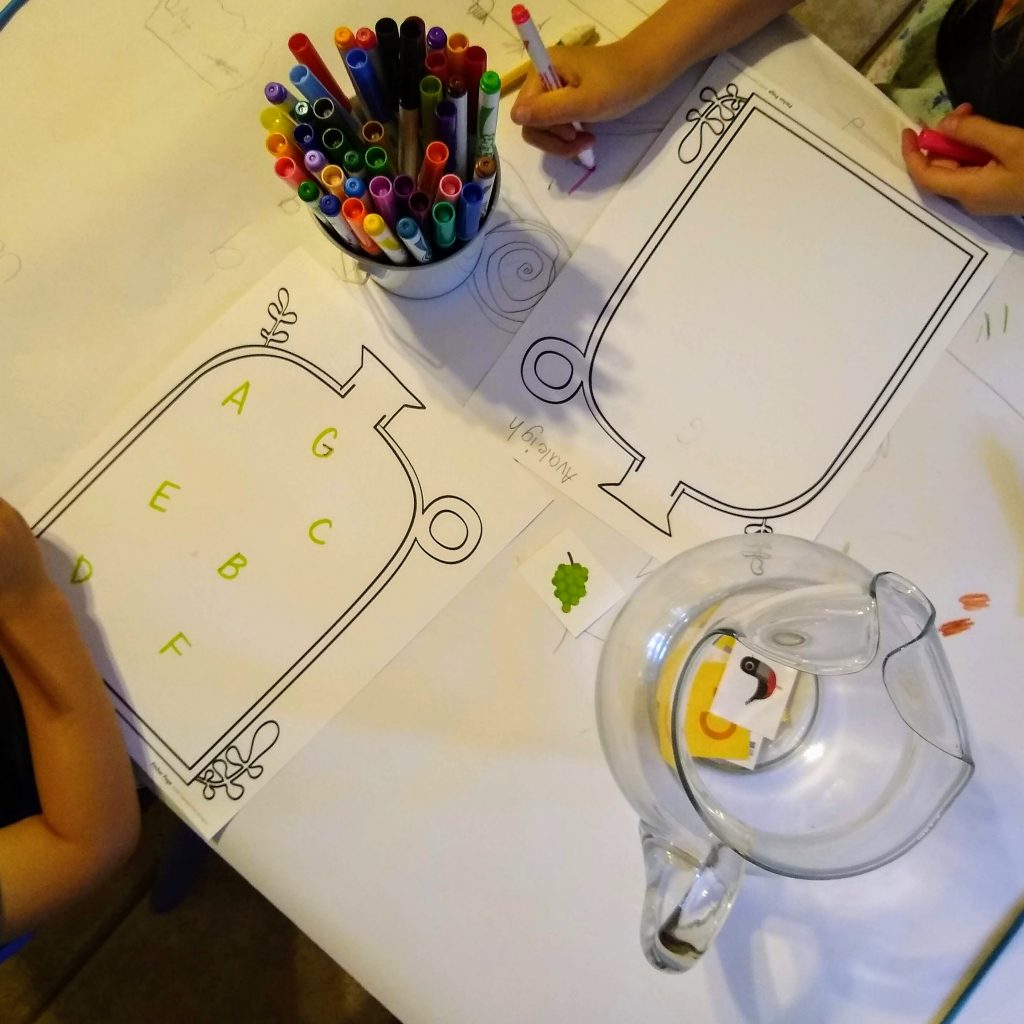 Modification
My 3 year old son has become interested in writing lately after watching his sister. Since he is in the beginning stages, I only placed 8 phonics cards in the pitcher at a time and wrote those 8 letter in a green marker on his page. When they pulled out a phonic card, he would match it to one of his letters and then trace it. He kept saying, "This is so much fun Momma! I love this game!"
Creative Art: Crow Puppet
We also received a piece of cardstock with pieces to make a crow puppet. The kids worked on cutting out the pieces and then assembling them with tape. My 7 year old almost ruined hers by not taking the time to cut well. It was a good learning experience for her though to understand how important it is to follow directions. For my 3 year old, I cut out the small pieces, but he cut out the rectangle for the crow's body. I was so impressed with his cutting skills! When they finished with their puppets, they reenacted the story again and flew around the room.
Math: Copy the Crow
Supplies: Tangrams and Shape Design Mats- both provided by Experience Early Learning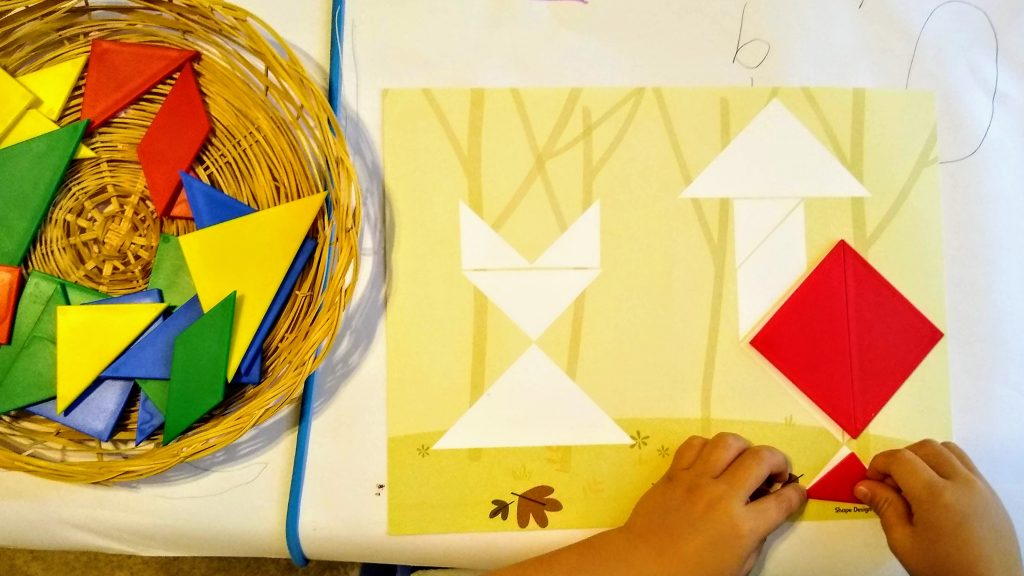 This activity was perfect for my son to do while his older sister worked in her Math U See book. They were both working on math concepts but at their individual level. I love how tangrams provide such a challenge and work like a puzzle. My son was so proud of himself and he loved sharing his thoughts about what animal each tangram picture was.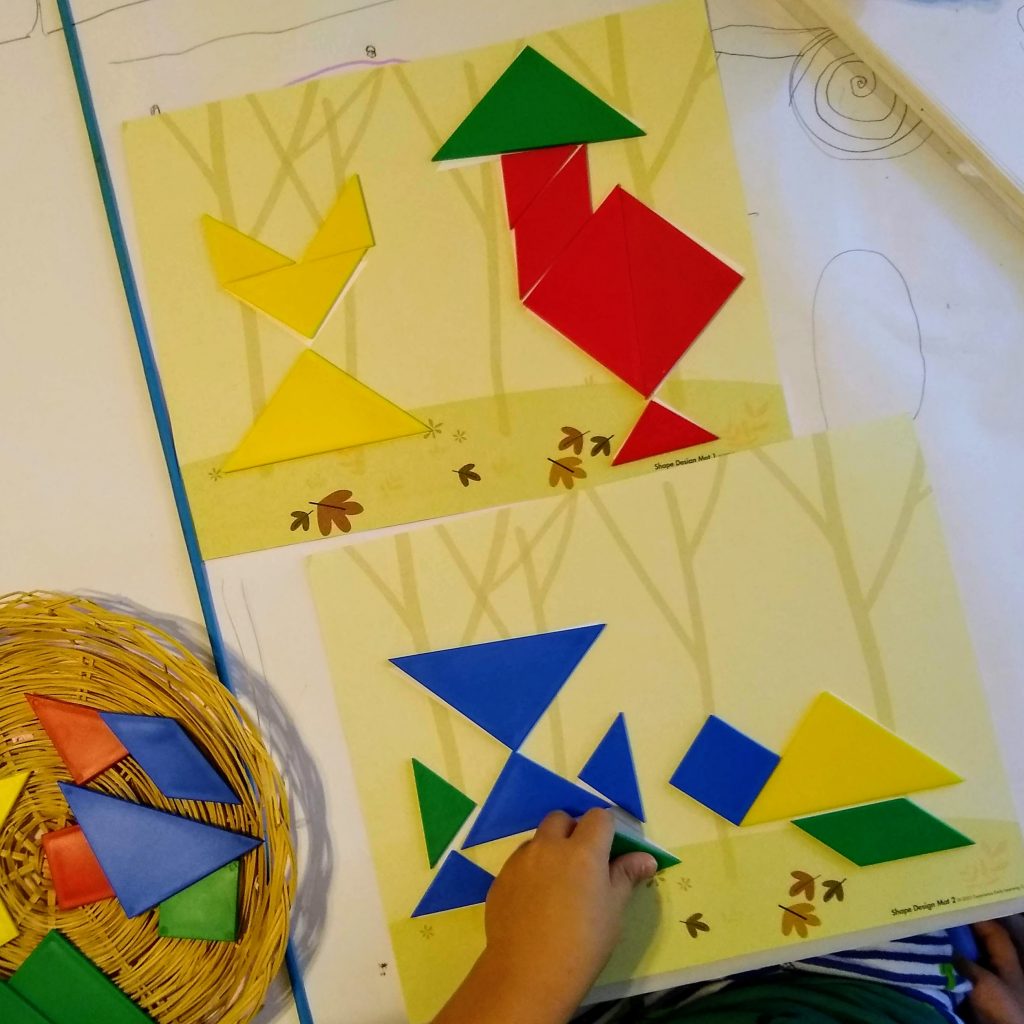 There's still more…
These are just 4 of the 7 activities we did for this one Aesop Fable! I love how many ideas Experience Early Learning provides, that it is easy to open and go, and provides some memorable learning experiences for my kiddos.