When our Experience Early Learning theme box coincides with our Exploring Nature with Children curriculum, magic happens. This week we have been studying Garden Visitors including moles, rabbits, and of course BEES! In fact this week, our co-op had a beekeeper come and speak to us and we took a field trip to see her hives!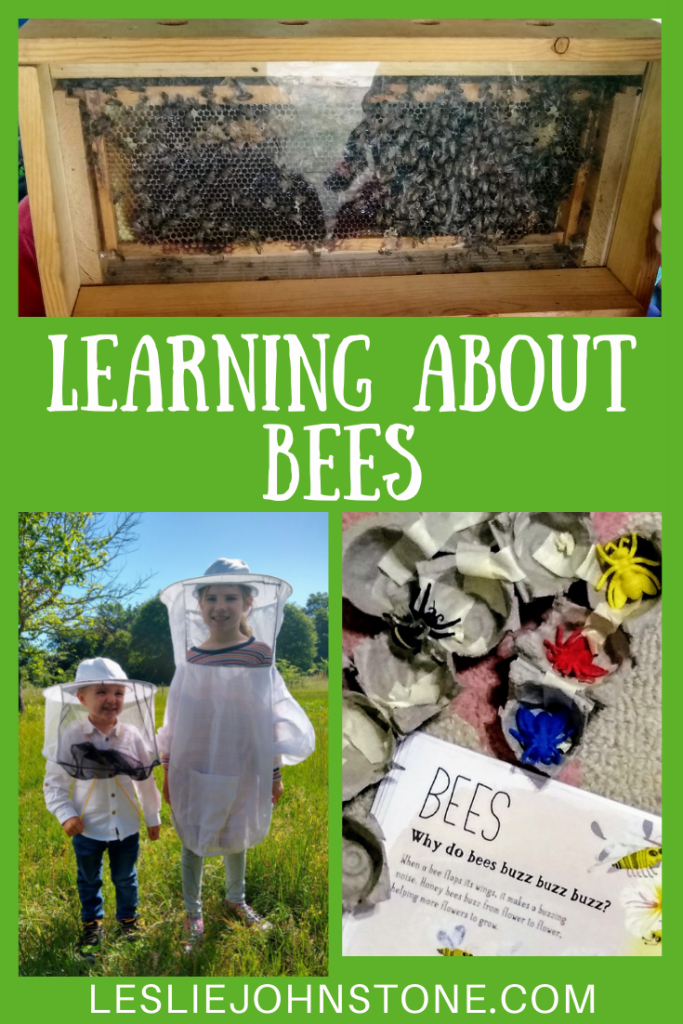 Back in February, we had the ice storm of the century down here in Texas. Many of our flowering plants were in the middle of putting out buds when the freeze came. This wasn't just bad news for our flowering plants, but also the bees and butterflies that come to gather nectar. Usually our yard is filled with bees, but not this year. But that was okay, as our sweet homeschooling momma and bee expert friend actually brought bees to us!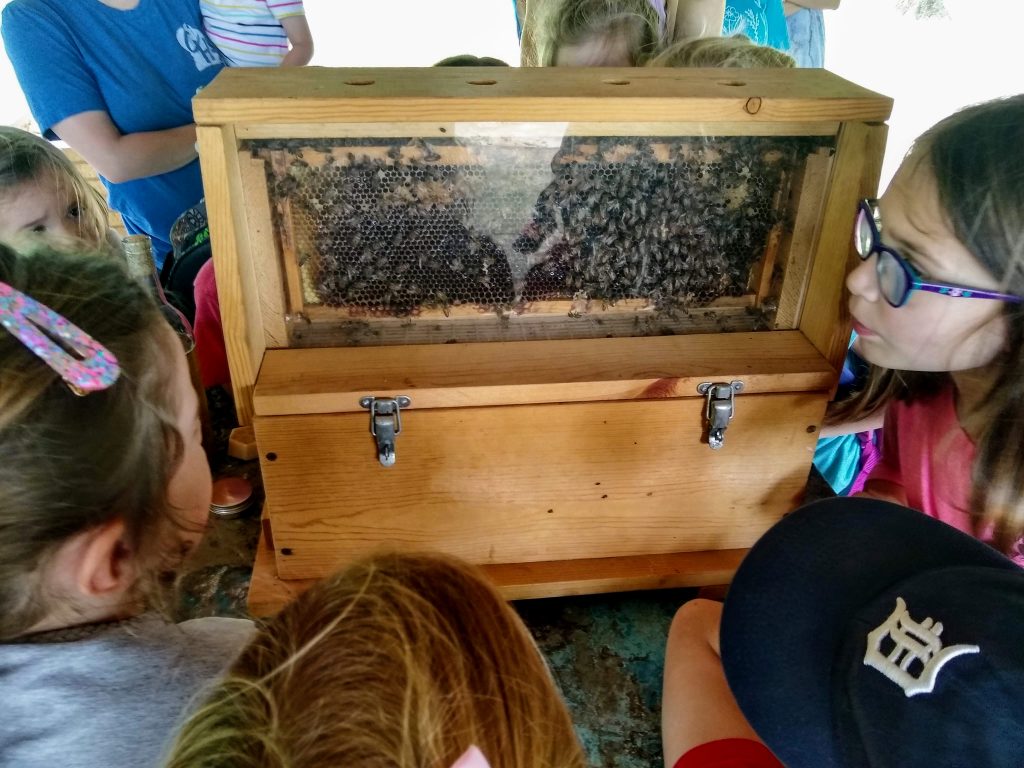 She brought a traveling bee hive to our co-op, and the kids were fascinated while observing the hive. Seeing the hexagonal shapes of the cells, finding the large queen bee, and even tasting some of their honey was such a treat and made learning come alive…literally.
Our Beekeeping expert even invited us to her bee farm so that we could see what all went into keeping bees. She had extra clothes for the kids to wear to help protect them, and her calm and peaceful demeanor helped to ensure that no one was afraid of the bees. It was such an amazing experience!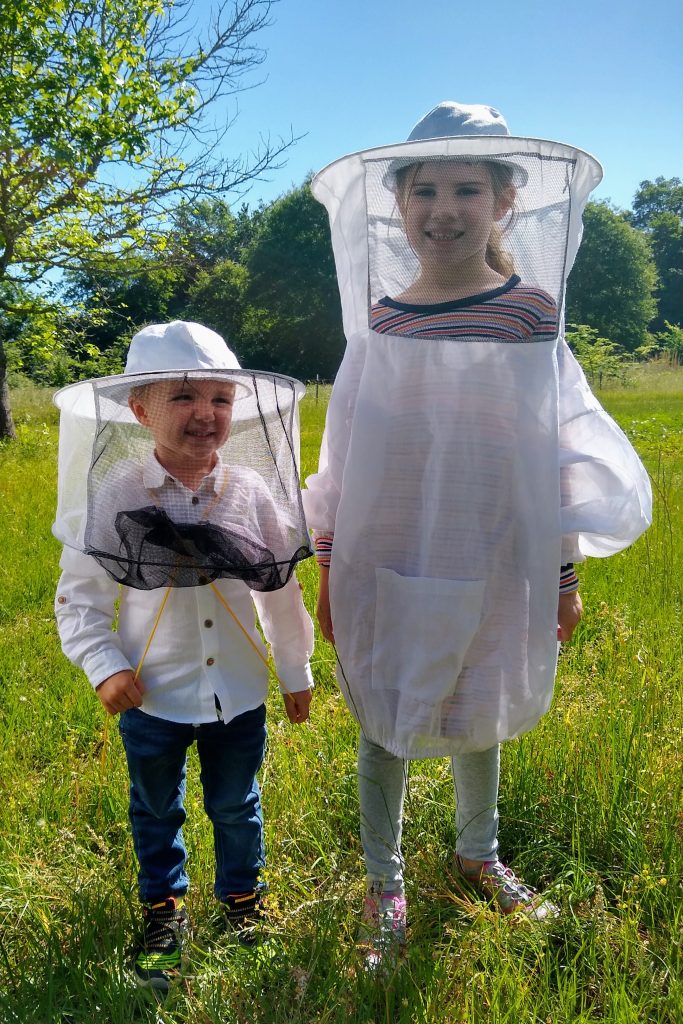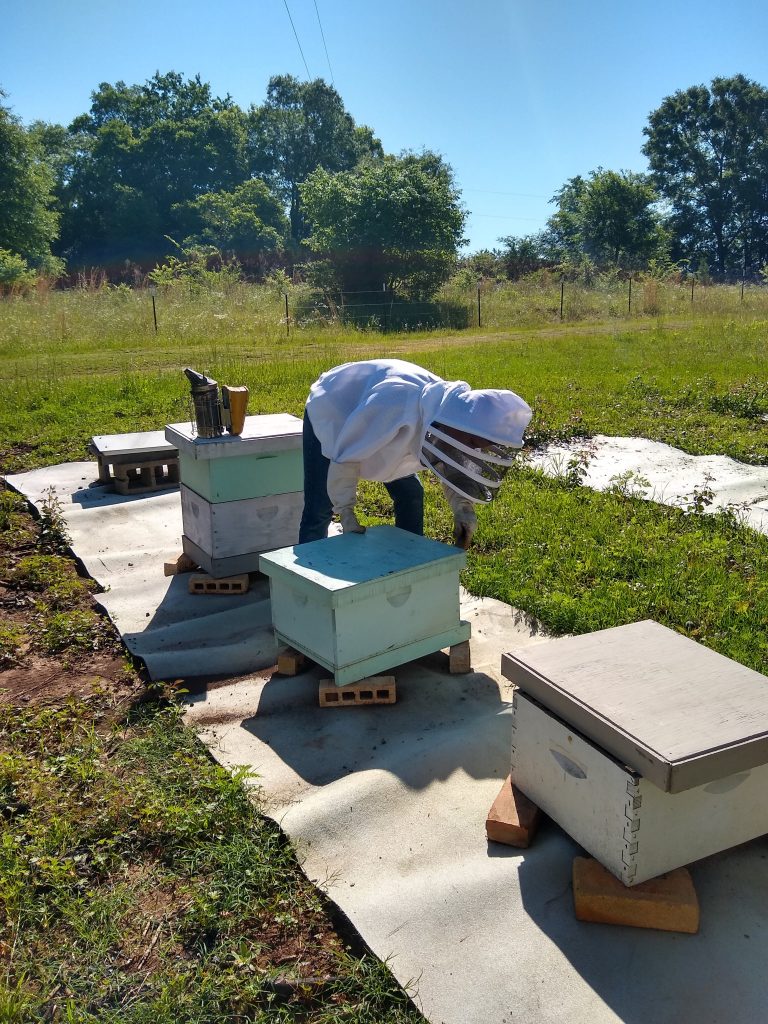 So when it came to our bee day in our Garden Treasures box, the kids were simply delighted and recalled so much of what they had learned from our Bee Day field trip. We read from our Big Book of Bugs Book and had everything ready to go for our STEAM station: Design a Beehive.
Experience Early Learning has some of the coolest STEAM (Science, Technology, Engineering, Art, and Math) ideas out there, and most of the supplies are usually things I already have at home.
This station called for egg carton pieces, tape, scissors and paint. I skipped out on the paint but added a few bee toy figures I had on hand.
The kids worked together cutting and tearing the tape and taking turns placing a cell for the beehive where they wanted it to go. Sometimes they disagreed about where to place the egg carton, but quickly came together to compromise about where it should go. It really was a great cooperative experience.
Then they had a fabulous time making their bees fly around the room and land in the hive. They decided that the black one was the queen and she was to stay and lay all the eggs. Can you see the small wads of tape balls in the picture below? Those are the egg babies, lol.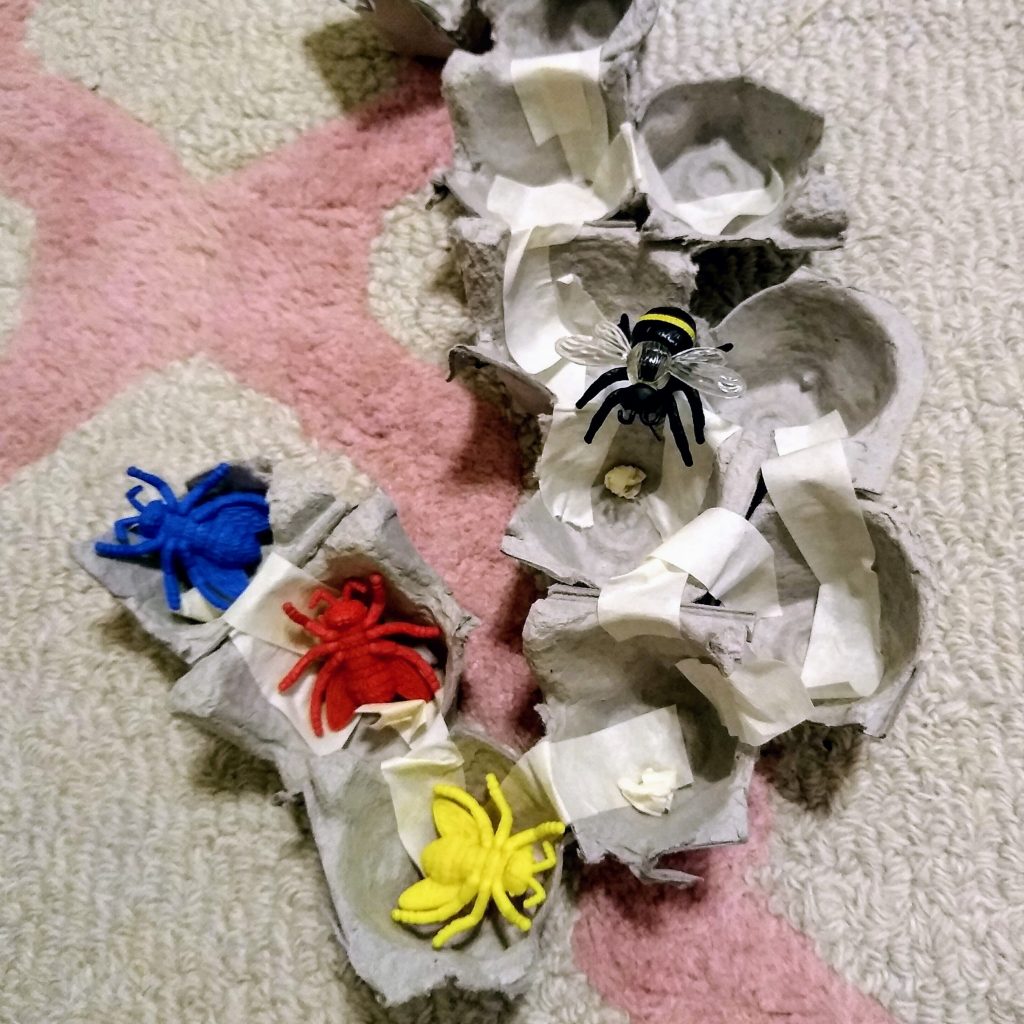 I just love it when these 2 amazing curriculums build off one another! Experience Early Learning has given us so many amazing BEE activities like: