We're diving into learning about the Ocean for the month of April. We will be learning about seascapes, small and large sea creatures, and ocean exploration thanks to our Ocean Dive box from Experience Early Learning. This week is Seascape week and our first lesson was all about Ocean Water.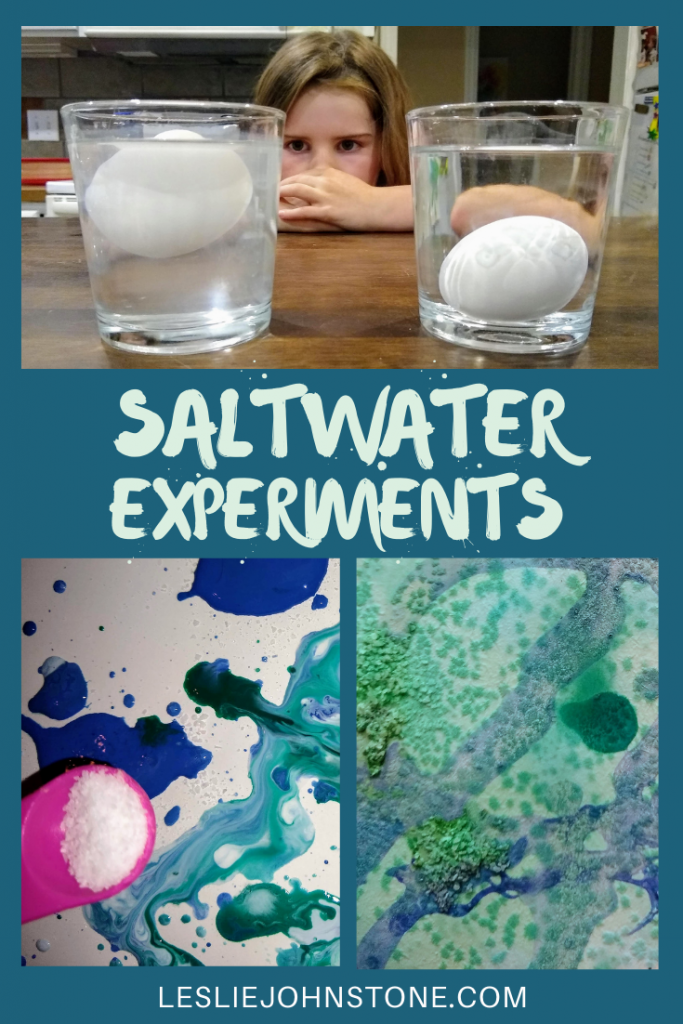 "What do you know about Ocean water?" I asked my kiddos. Here are just a few of their responses:
It's salty!
Lots of animals live there.
During a storm, the waves can get really high and scary!
It's super deep!
I ran with their salty answer, and explained we had a saltwater experiment to do in the kitchen.
Science: Saltwater Experiment
Question and Hypothesis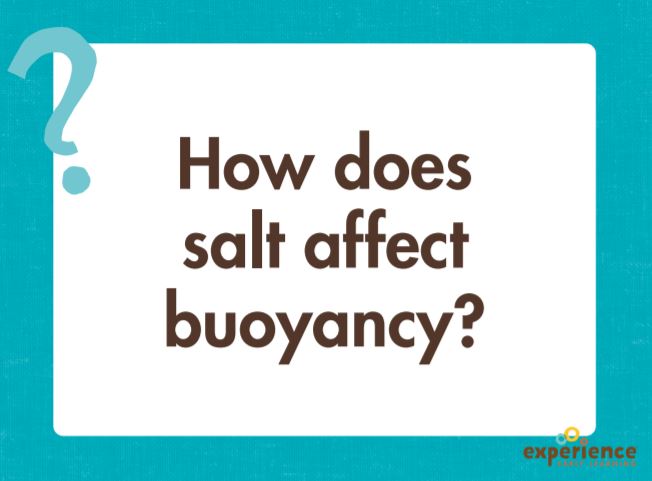 Each day Experience Early learning suggests a new STEAM station to explore. These are perfect for my 6 year old to take to the next level and for my 3 year old to have fun learning the scientific process.
Buoyancy is the ability of an object to float in a substance. I asked the kids to make a hypothesis about what would happen to the egg when it was in the saltwater. My 3 year old responded with, "I think it will melt!" (totally laughed out loud) while my 6 year old said, "I think it will float in the saltwater."
Experiment and Procedure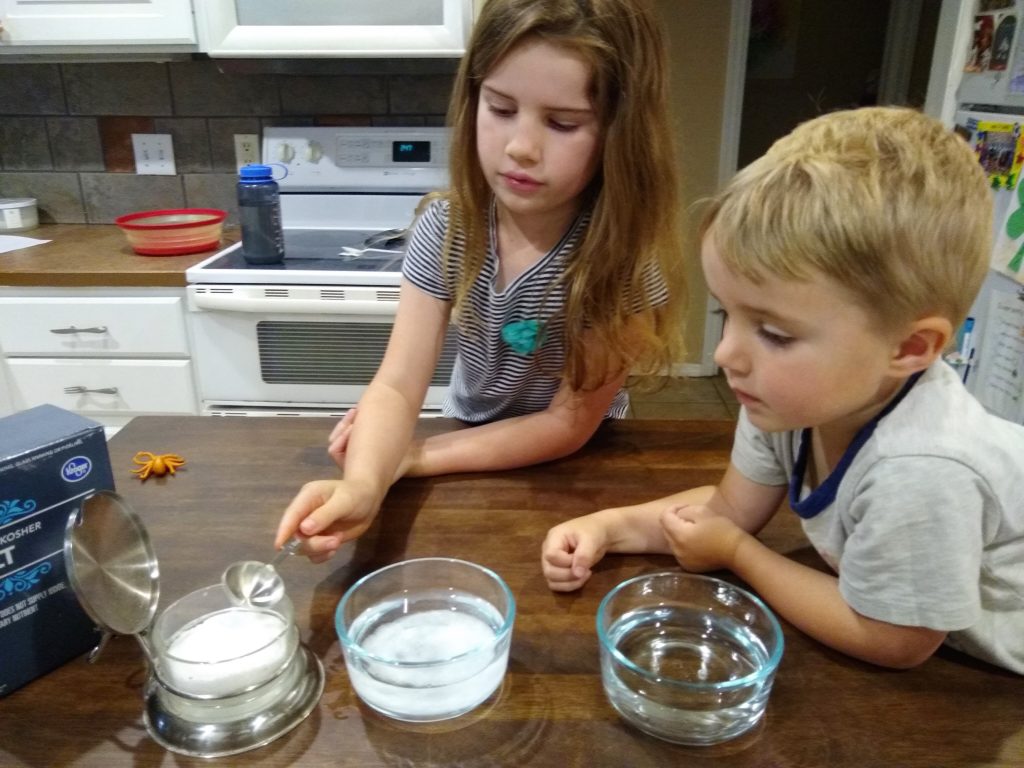 I told the kids that in a science experiment we had to keep everything the same except 1 thing and that would be our variable. Our variable here is saltwater vs. freshwater So we were careful to only place 1 cup of water into each bowl and that our bowls were the same. (Our bowls didn't work though. There has to be enough water to actually submerge the egg. So later we poured our liquids into 2 cups that were the same.) The kids each measured 2 tablespoons (4 total tablespoons) of sea salt and placed them into the saltwater bowl and stirred until the salt was mostly dissolved.
Observations and Conclusions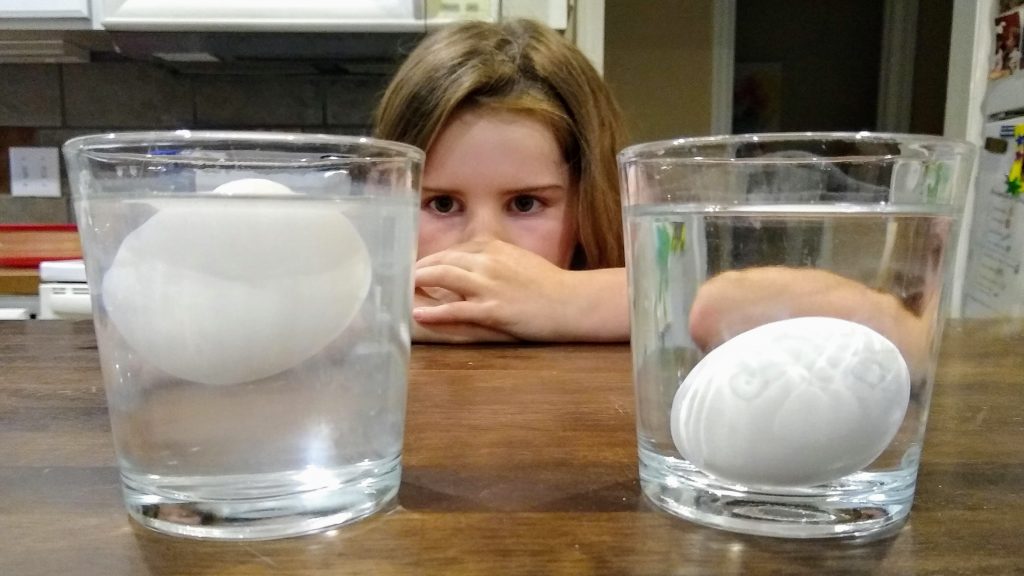 Once the salt was mostly dissolved, we placed an egg into each bowl and observed what happened. I realized our bowls were actually too small and we needed to use glasses because the eggs needed to be completely submerged in the water. Momma is learning right along with the kids! I carefully poured our waters into glasses and then the kids placed the eggs in. They ooohed an ahhhhed at the floating egg. Then my 6 year old grabbed her notebook and drew and wrote the conclusion to our question.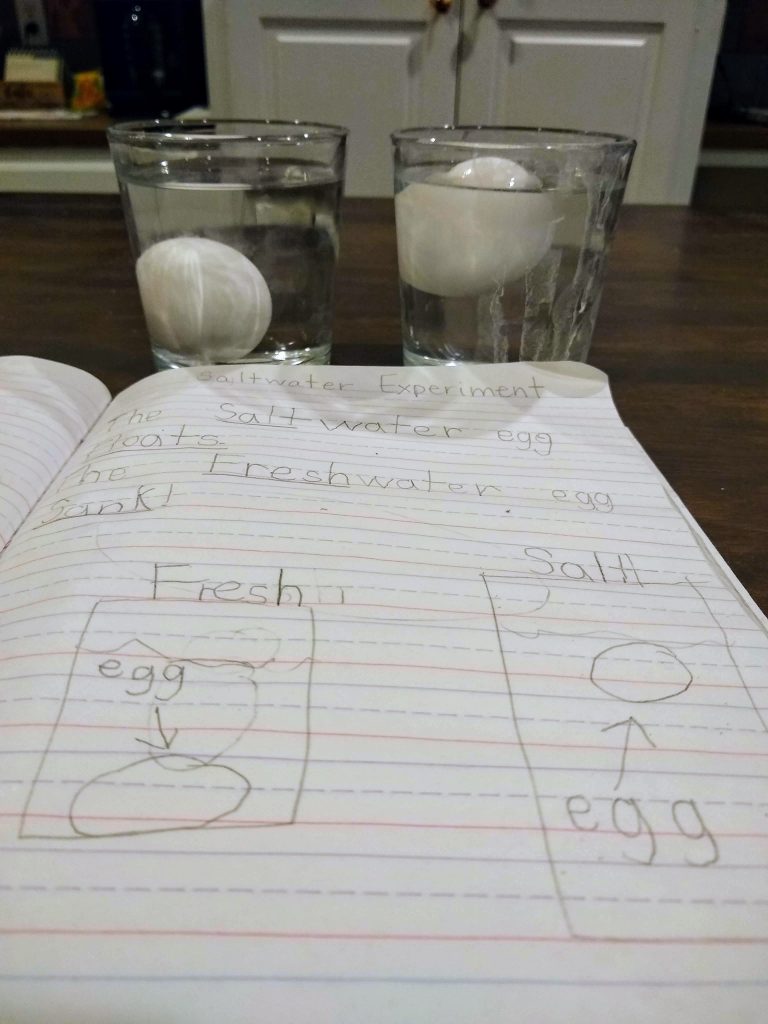 Salty Art Experiment
Today's process art had us using salt, which we did last month in our Galaxy Salt Paintings in which we used liquid watercolors. In order to change it up and really experiment, I had the kids use watered down tempera paint (white, teal, and blue) and salt in order to create a saltwater painting. These turned out ahhhhmazing!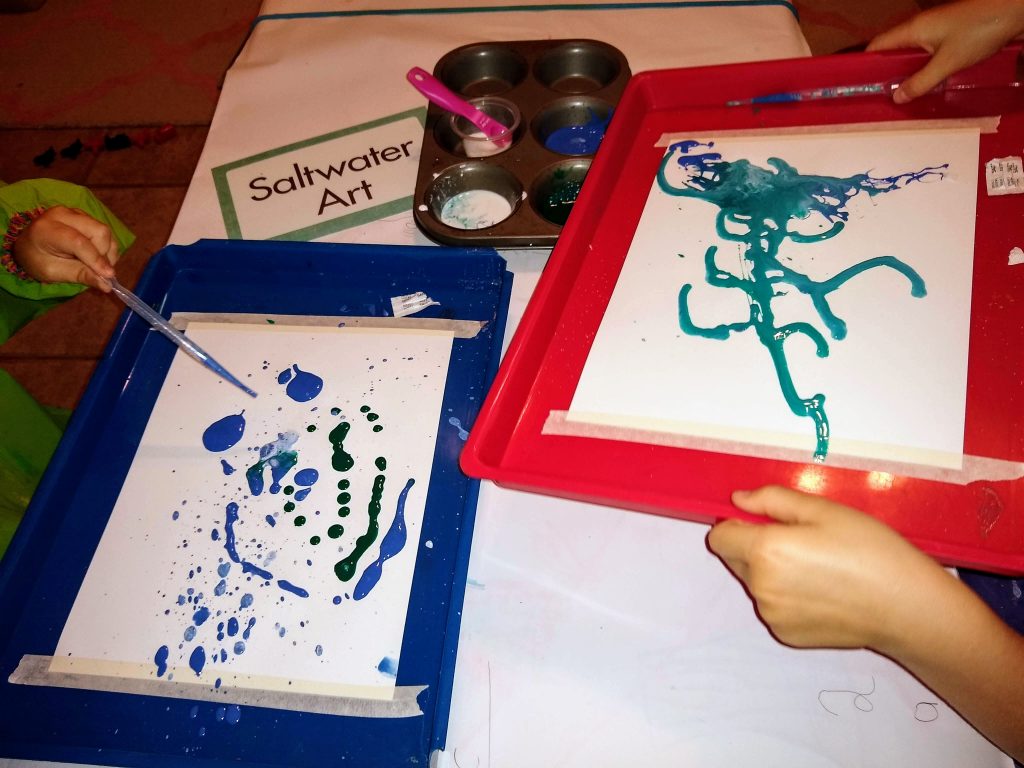 I love how Experience Early Learning gives us these awesome ideas to try! I seriously would have never thought to play with salt and painting if we were just painting at home, but the end results and the discussions along the way are so rich!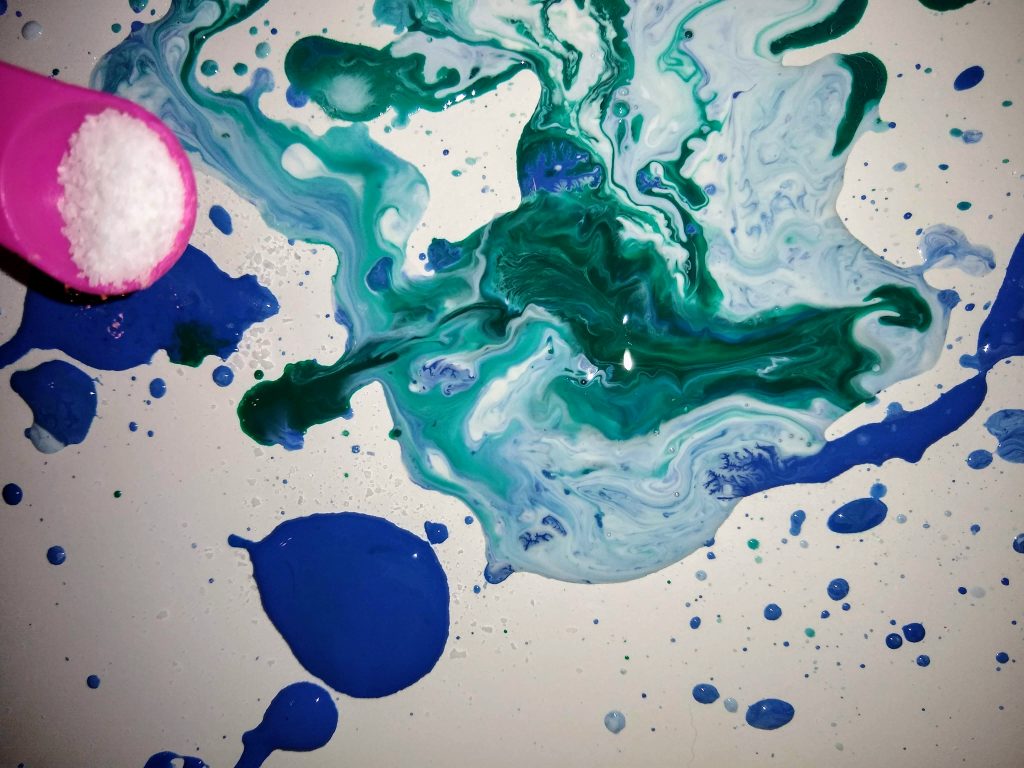 They loved tilting their trays and watching the color run and spill into other streams of colors. Watching the process was just as beautiful as the end result.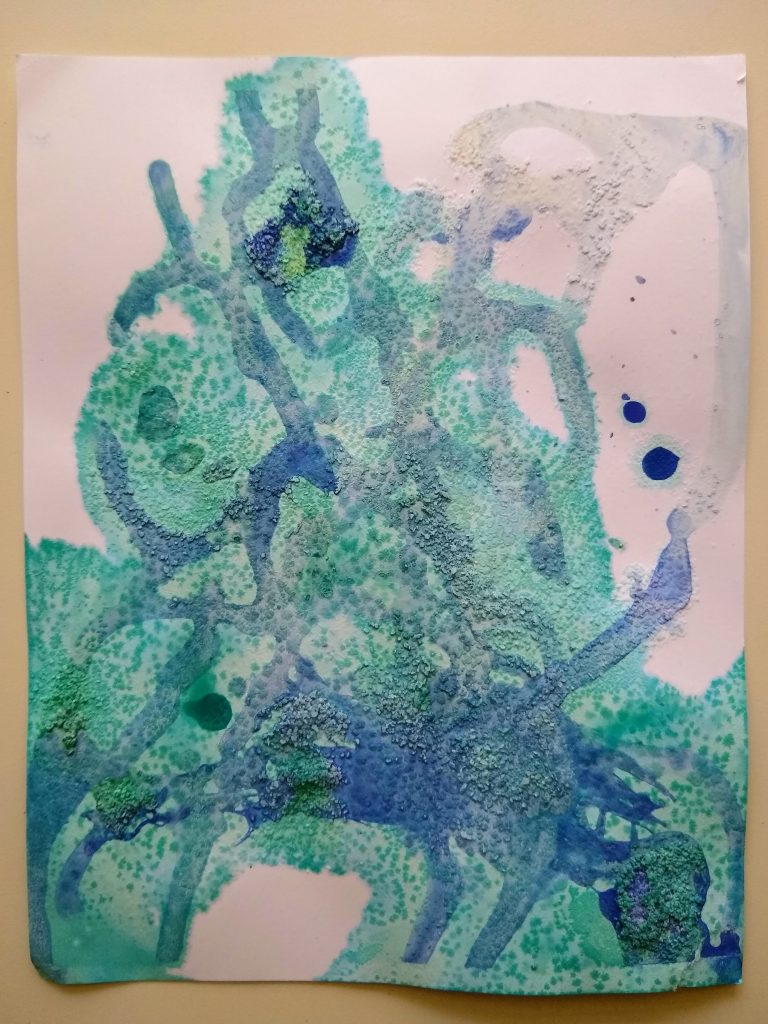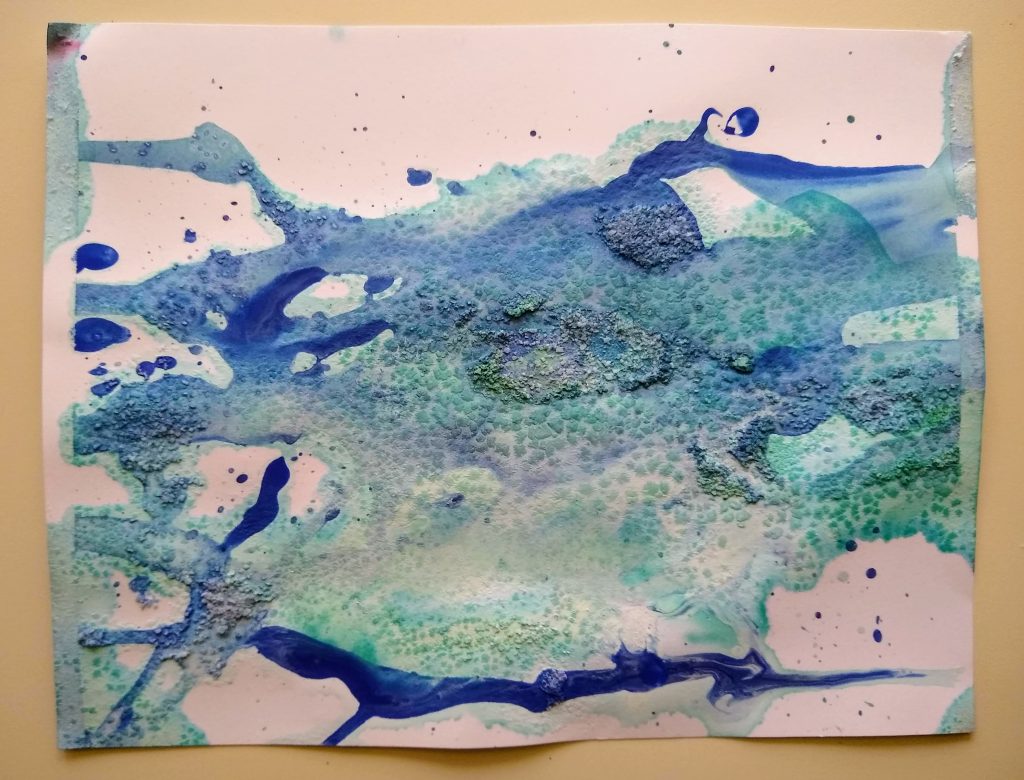 I better go buy some more frames, because I know I want these on my walls too.
Be sure to check back with us for all the fun while learning about the ocean!