Our Ocean Dive box from Experience Early Learning has us learning all about Seascapes including the beautifully diverse yet fragile coral reef.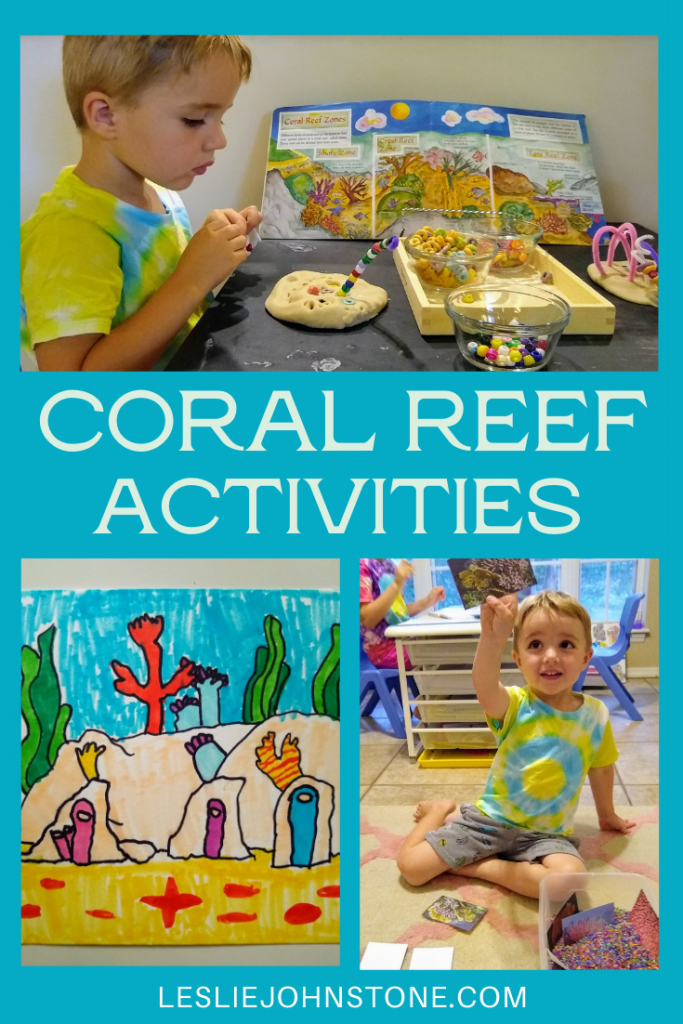 I Spy Sea Creatures
While big sister worked on some of her school work, my 3 year old and I had some individual learning time with our monthly Theme Poster. He loved using the I Spy Glasses to find the creatures and he took things a step further by counting the amount of fish or shells in the poster. The best part though was when he acted out what was on the back of the I Spy Glasses- like curling up like a conch shell or swaying like an underwater plant.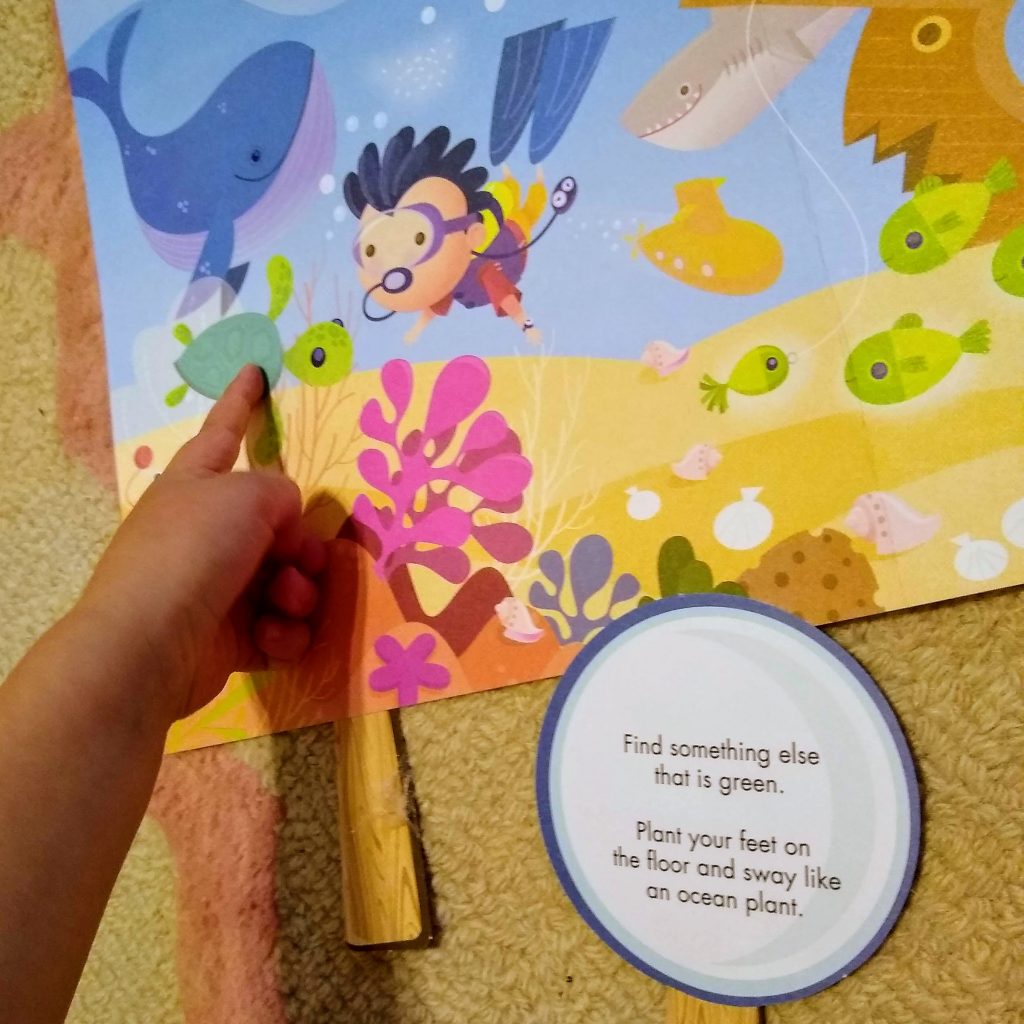 Coral Reef Match Up
Then we broke out the rainbow rice to play our matching coral reef game. I love how Experience Early Learning uses actual pictures of coral rather than a graphic image. Coral is beautiful, and it was so fun to see all the unique coral and match the images. I just flipped over one set and buried the other in the rainbow rice. My son would pull one out of the rice and try to find its match. If he didn't, he buried the card back into the rainbow rice.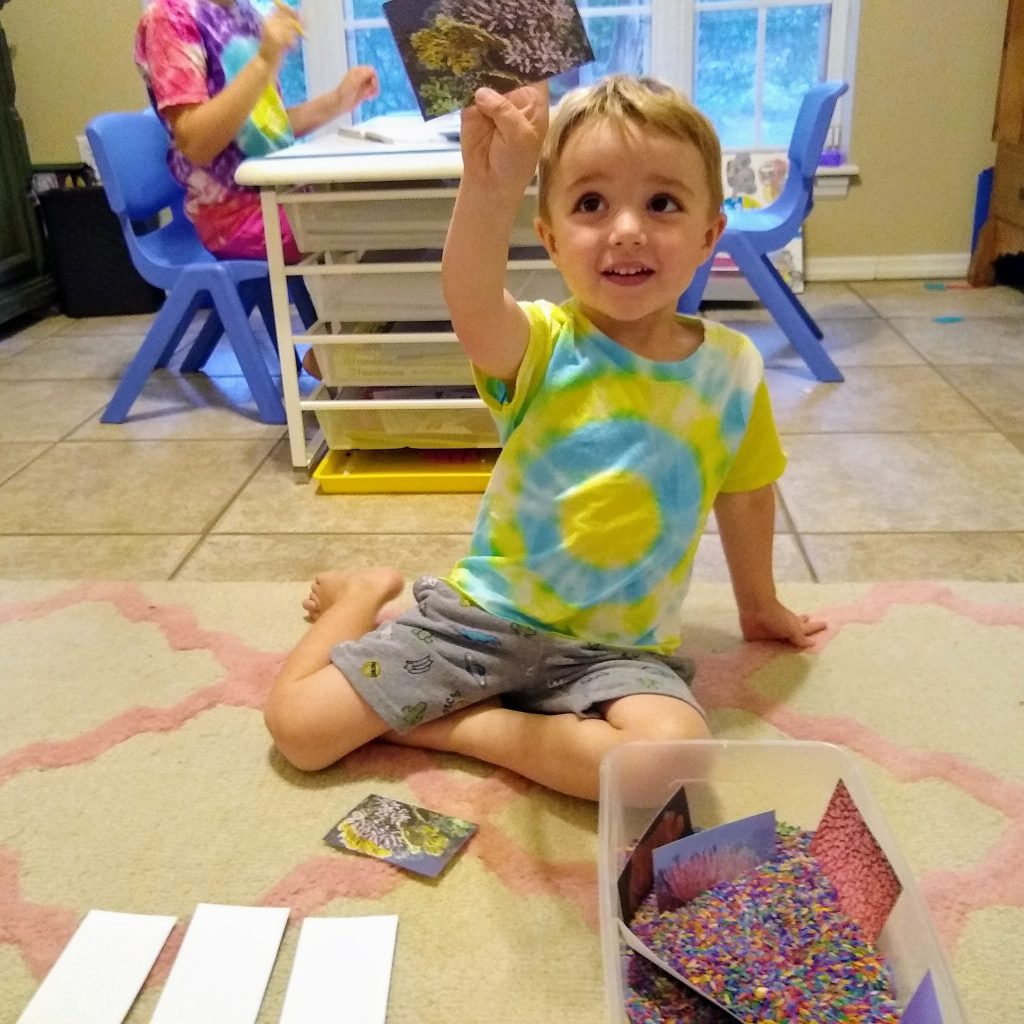 The best part of the day though was when the kids built their own coral reef using homemade playdough, pipe cleaners, and all sorts of lacing things I had around the house. I set out fruit loops, dried noodles, pony beads, cheerios, and buttons. We read our Coral Reefs book by Gail Gibbons and watched this video before diving into building a coral reef.
STEAM: Building a Coral Reef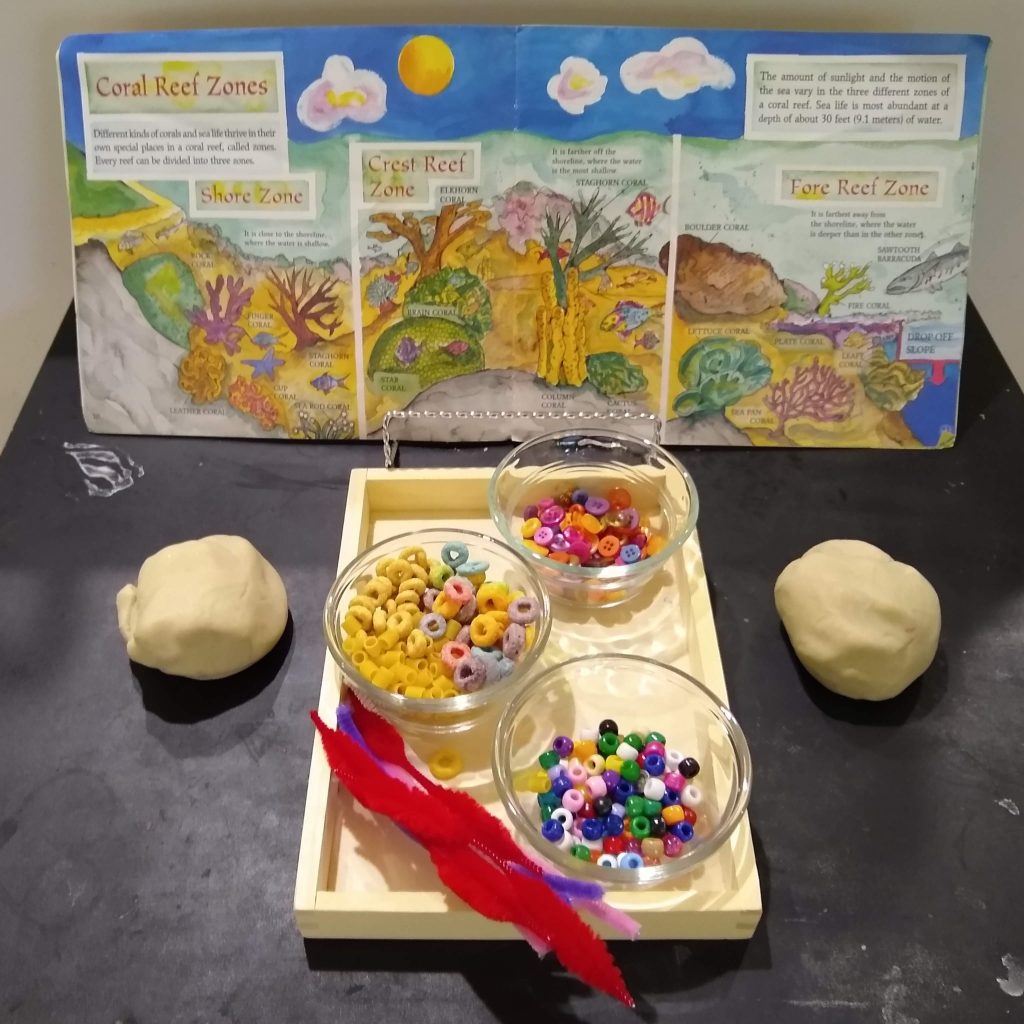 The kids were already inspired from all our previous activities and were eager to create their own reef. They stayed busy stringing beads, pressing in objects, and twisting pipe cleaners to make each of their own unique reefs. My 6 year old worked on building patterns with her lacing while my 3 year old was more focused on the fine motor skill of lacing the bead on the pipe cleaners.
They spent at least 30 minutes building their reef before my daughter remembered our sea creature toys and ran to add them to her reef. They took the STEAM station to a whole new level and took what they built and then played with it… ALL. DAY. LONG.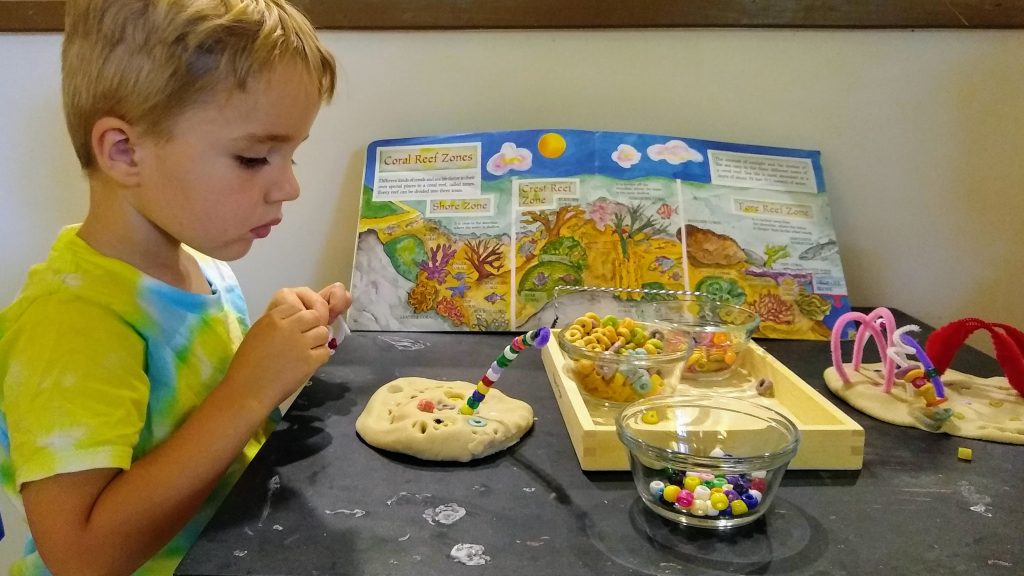 Creating a Coral Reef Landscape
To finish out our day, my daughter asked if she could watch Art Hub for Kids and learn how to draw a coral reef. So while little brother had some quiet time playing in his room with our Ocean Quiet Time box, she watched the video below and created the coral reef drawing below.
I was so impressed with her work! I didn't help her at all as she knew how to pause the video and give herself time to draw. She decided to give her picture to her new swim coach, naturally.
Next week we will start to learn more about the creatures that live in the ocean and it's perfect timing because the countdown is on for our 1st family vacation to the beach!