This month we are on a Space Exploration with our Experience Early Learning box, and this week is all about those rocky planets: Mercury, Venus, Earth, Mars and Pluto! All the days have been so much fun, and I love how easily our little box can adapt to my 1st grader and 3 year old.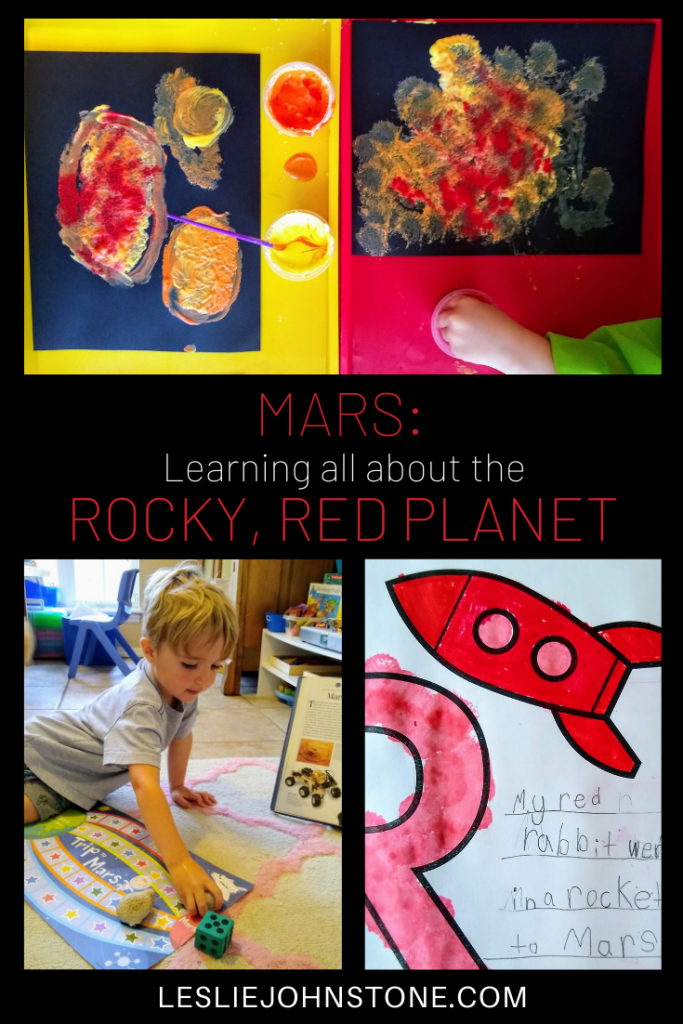 Reading and Literacy
Because we are studying ROCK planets, one of our monthly letters to study is the letter "R", and on this particular day we learned all about the RED planet Mars. Our Day started with this YouTube Read Aloud of Life on Mars by Jon Agee.
Our Mars Daily Discovery bag had this R coloring page and my teacher guide suggested using all sorts of red materials to color the page to match the red, rocky planet. I set out red crayons, markers, oil pastels, dot markers, and red colored pencils. While my 3 year old went to town using the dot marker to color all the things, my 6 year old carefully colored and created a sentence using the pictures from the coloring page, "My red rabbit went in a rocket to Mars." I love how these coloring pages can lead to alliteration! I wrote her sentence on a dry erase board and she copied it onto her paper.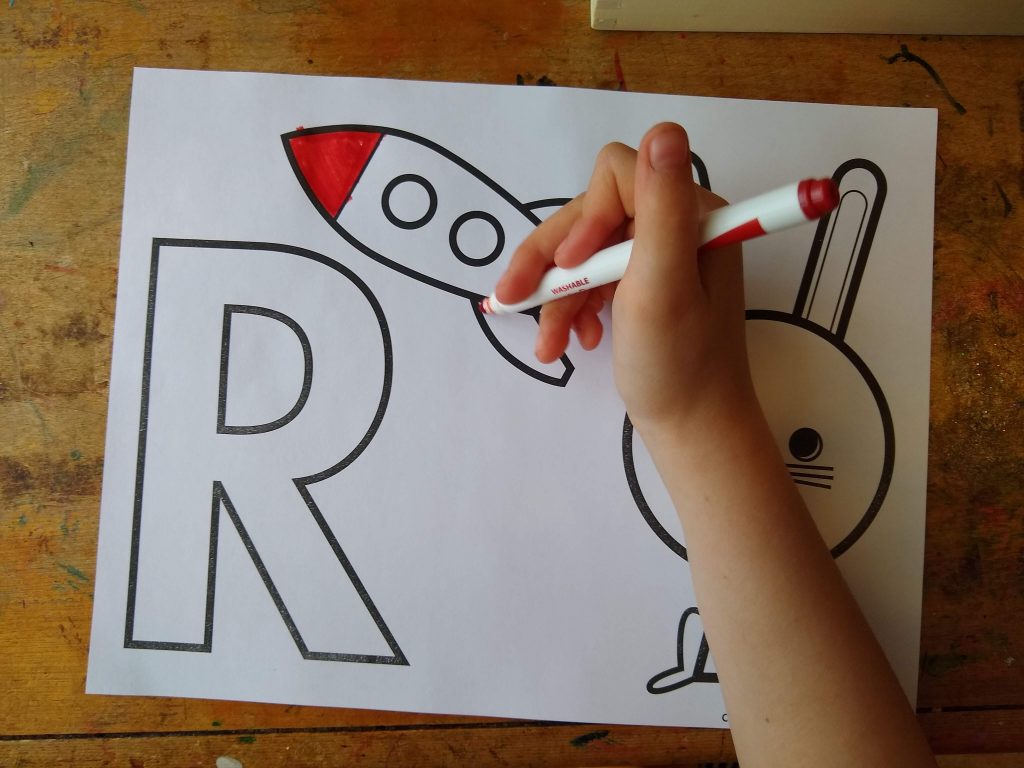 While my 6 year old colored her work using all the different materials, my 3 year old stuck with the dot marker the entire time and finished quickly. But that was okay!
Math and Reasoning
Experience Early Learning supplied this Trip to Mars board game for us to play which he and I did happily while sister finished her copy work and coloring. All I needed to supply were some rocks to use as game pieces- an easy task when their rock collection is behind me on the nature table. His one- to- one correspondence is becoming so strong due to games like this.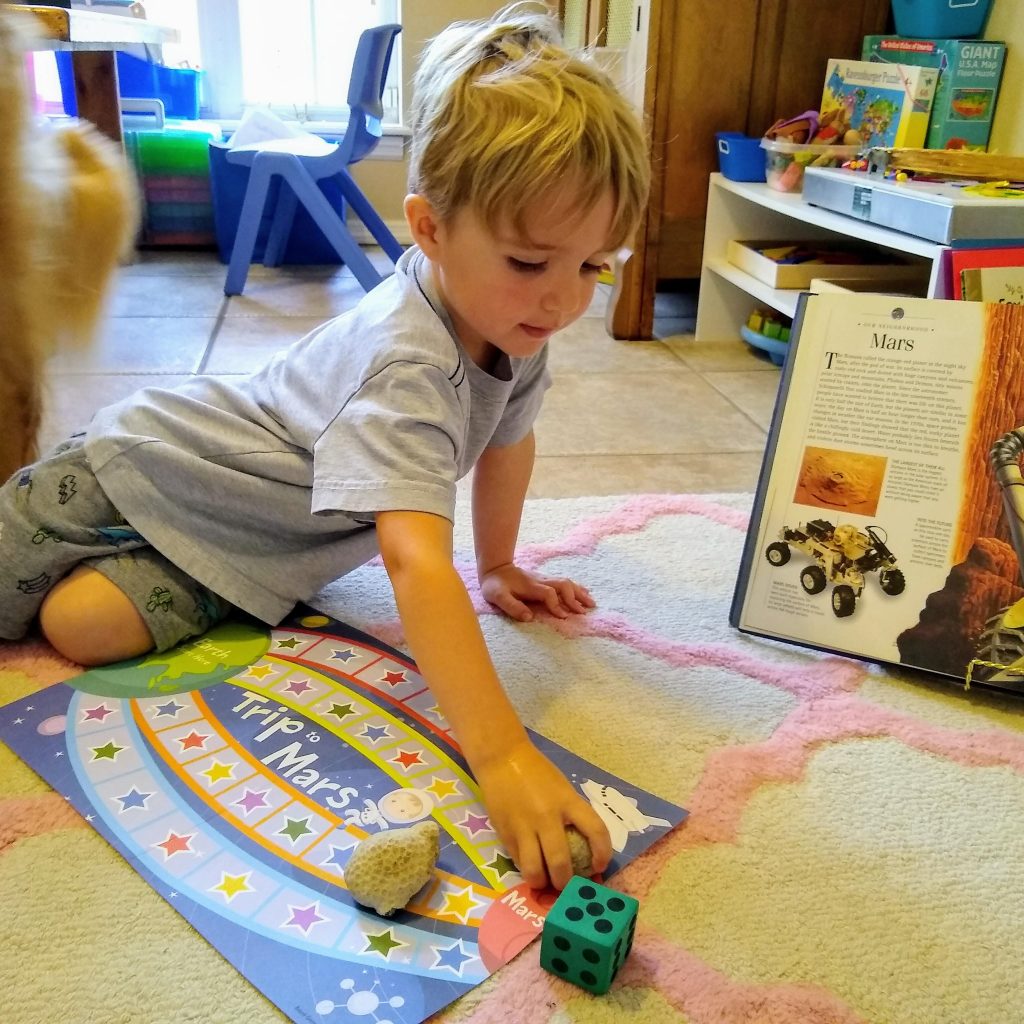 Music and Movement
I needed to prep our Invitation to Create Mars so I grabbed our Space CD of music from our Experience Early Learning box and had the kids work on reaching ("r" word) and stretching while I set up all the supplies for our Creative Art time. My 6 year old even said, "Mom, look! I'm getting exercise!" Can I just say how much I love all the possibilities you can do with this little bus box?
Creative Arts
The music continued as the kiddos started working on their Mars paintings. Instead of red paint, the kids used orange and yellow but we added both shaving cream and cornstarch to the paint to make it thick and puffy. EEL sent us red glittery sand, black cardstock, and an beautiful picture of Mars to inspire the artists.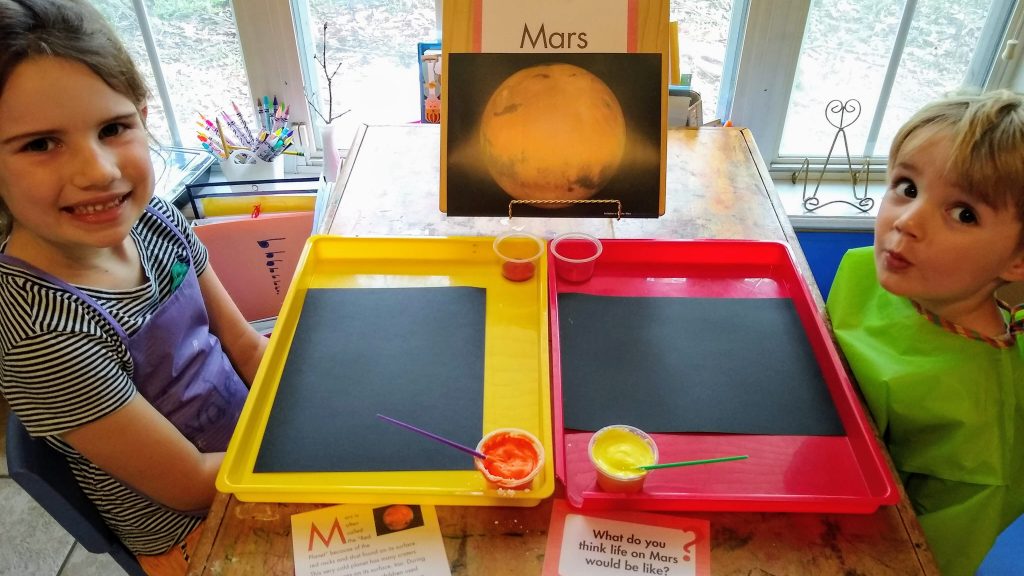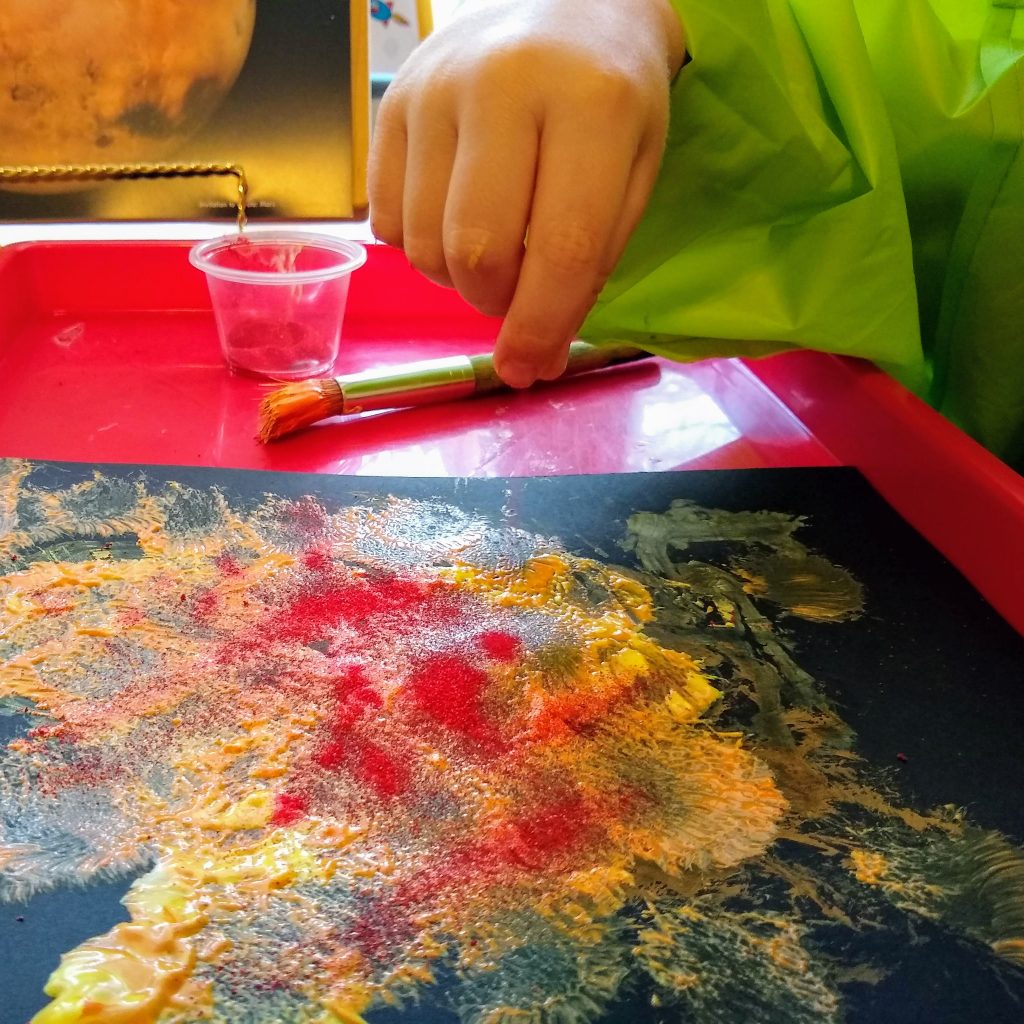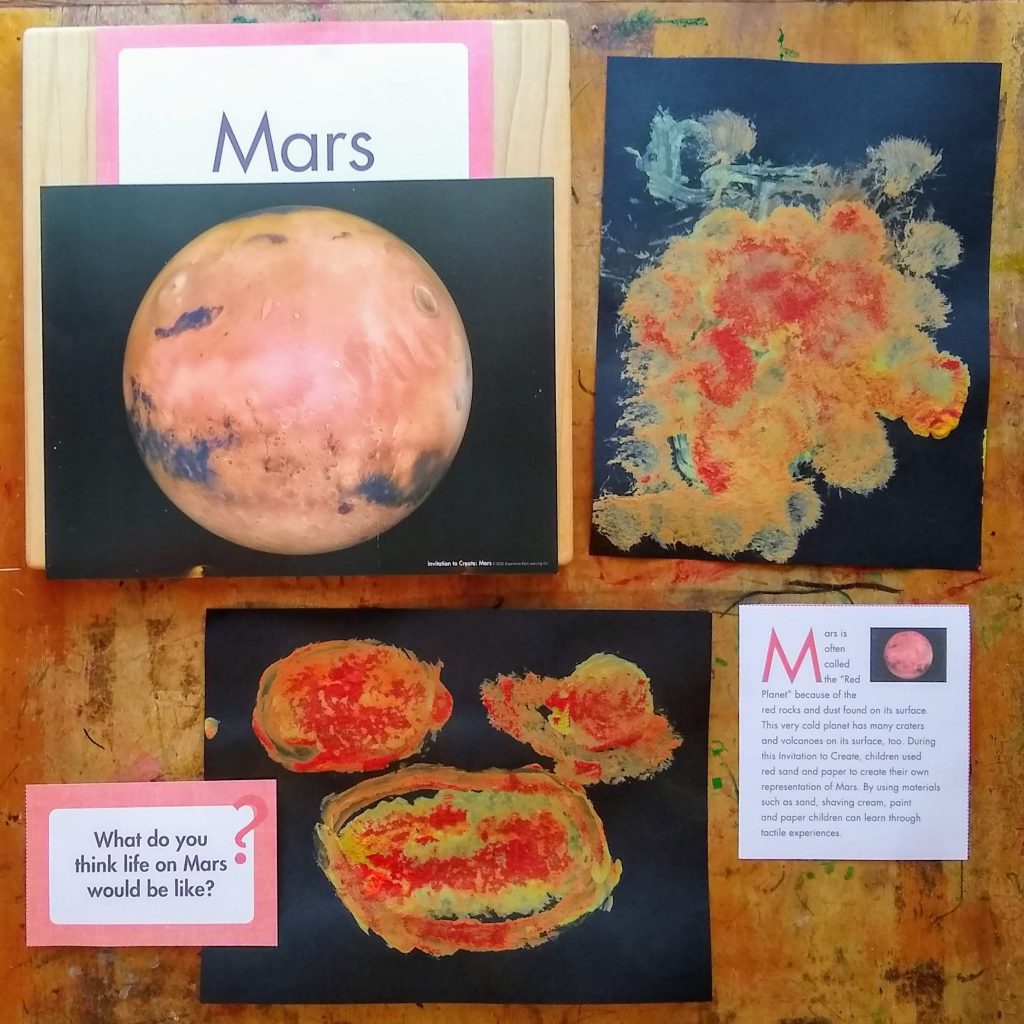 We didn't even get to our STEAM lesson on this day! Can you believe that!?! If you know me at all, you know how much we love our STEAM learning time. However, that is okay, because we have a STEAM opportunity every. single. day, and I'll be sure to share about our STEAM: Moon Rock Drop with you later this week. Until then…
Happy Learning!