We are traveling to the Rainforest this month with our Experience Early Learning (EEL) curriculum. Each week we will be studying a different layer of the Rainforest and this week is all about what we can find on the Rainforest Floor. This week we have studied Jaguars, Roots, Lily Pads, and Mushrooms. We still have Leafcutter Ants to study as well.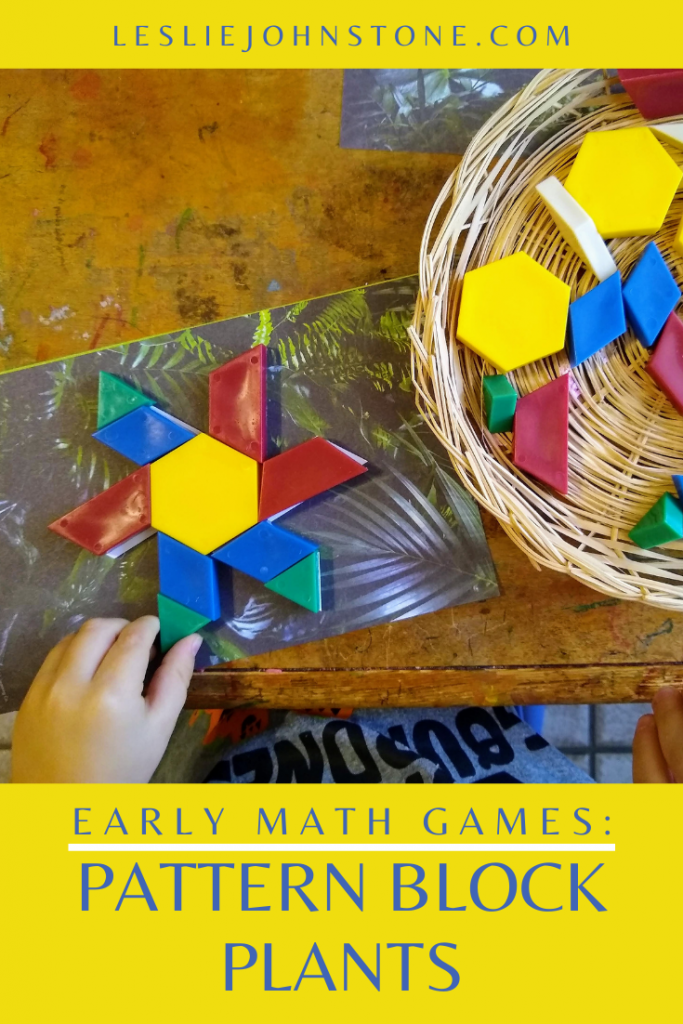 As an Experience Early Learning (EEL) Blogger, I receive the EEL Preschool Curriculum in exchange for my honest opinions and authentic stories about our experiences using the curriculum. All opinions and thoughts are completely my own.
Each month we receive a bag of manipulatives from EEL. Pattern Blocks are our manipulative of the month and yall know how much we love pattern blocks around here! We've used them to make bugs, as different markers for games, and today we used them to create our own plants.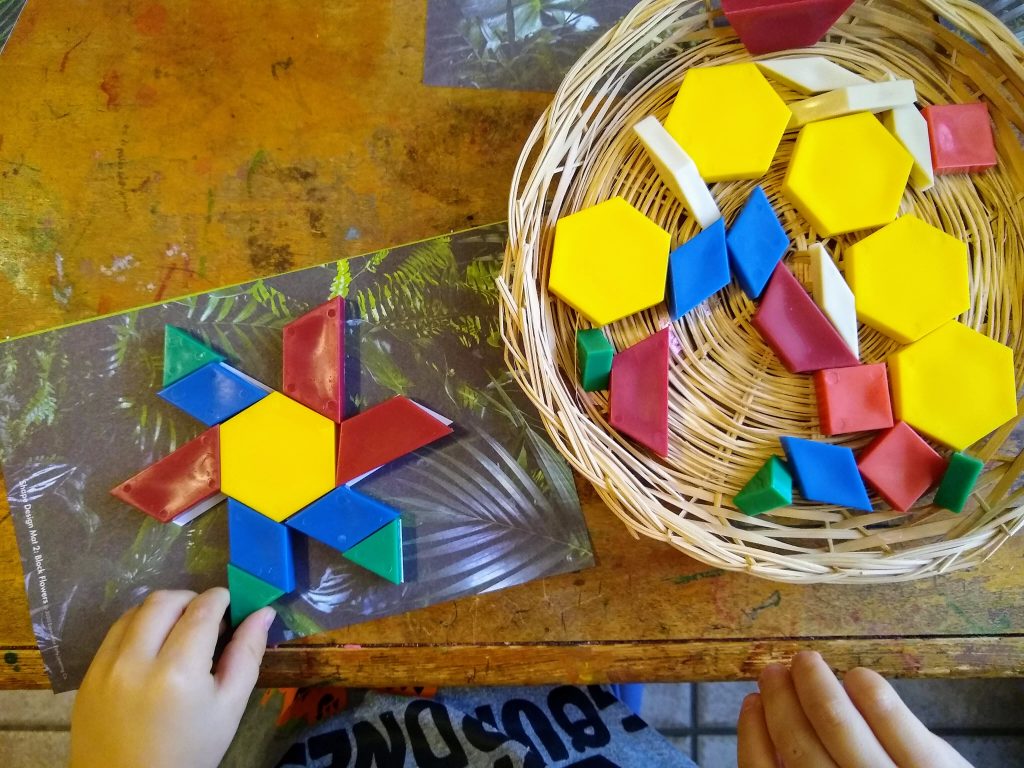 I placed the pattern blocks and the Shape Design Mats on the table and the kids started creating the plants. I was completely caught off guard as my 2 year old didn't use only the trapezoid shape to make his flower petals but the rhombus and triangle! My 6 year old didn't want to use the mats and started making her own flowers which led us into our next game: Exotic Rainforest Flowers.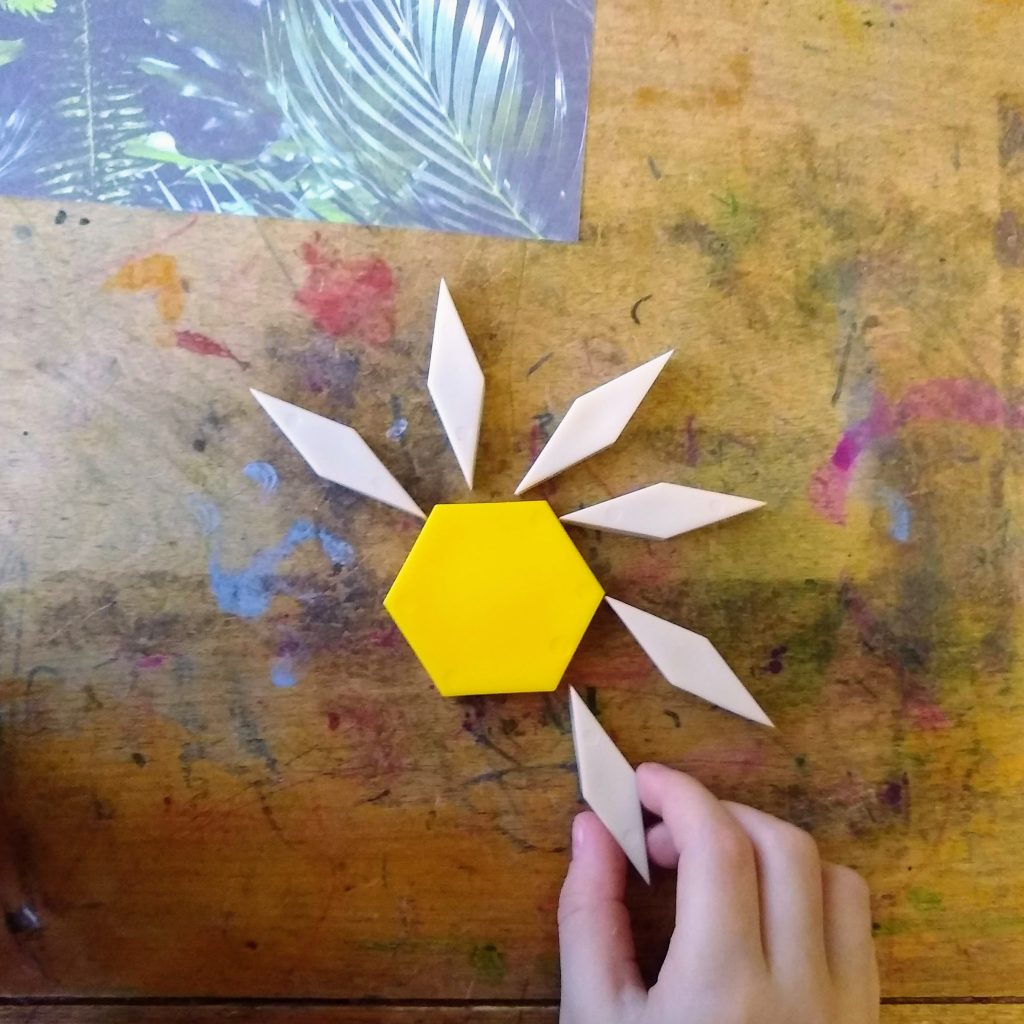 Materials
Pattern Blocks
Pattern Block Cards with one of each pattern block on the card
Pocket Cube
Foam Dice
EEL sent us pattern block cube cards that fit into our Pocket Cube. You could totally flip cards over, or even put one of each pattern block into a bag and have the kids pick a block to do this game. I grabbed one of our foam dice to help us gather enough pattern blocks quickly.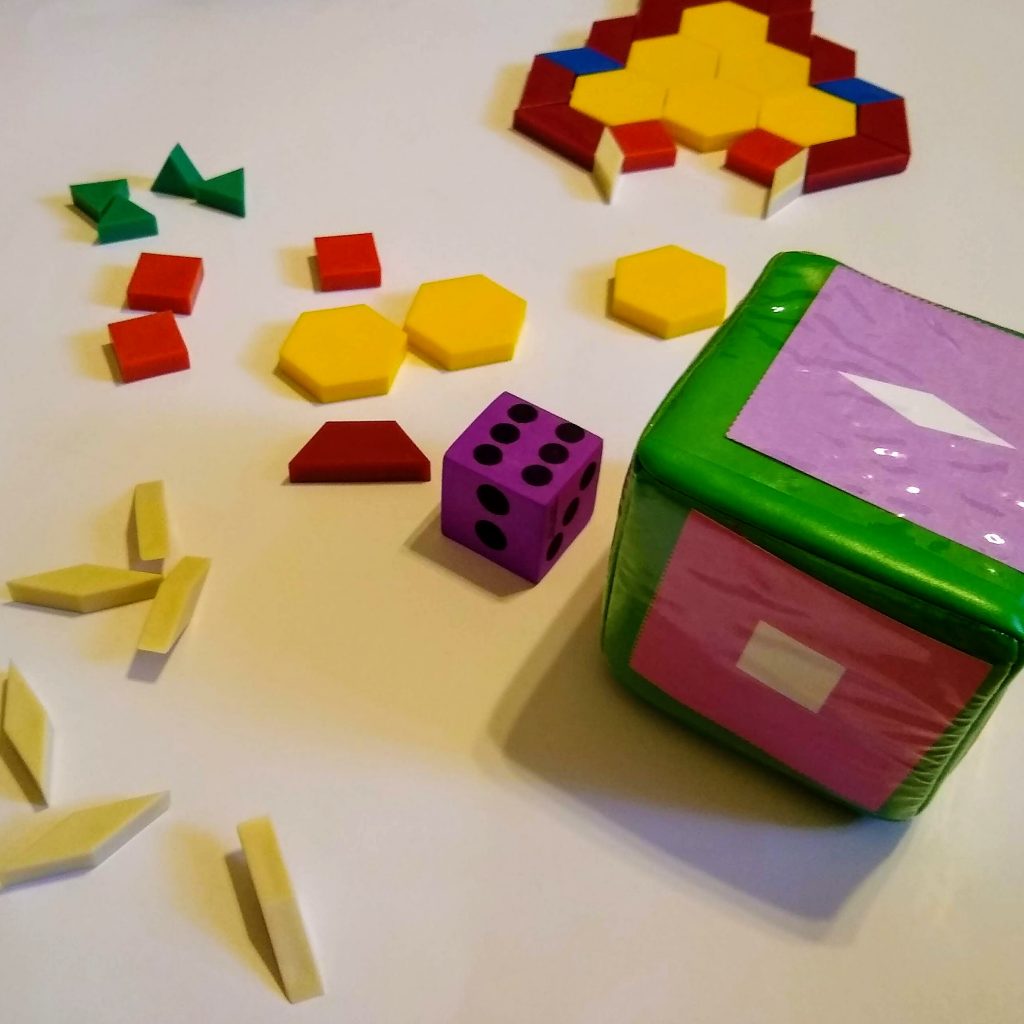 Play Together
The kids took turns rolling the pocket cube to find out which shape they would have to collect. Then they rolled the dice to see how many of that shape they would have to get. We each went twice and gathered all our blocks into a pile. Once we had all gone twice and we could see all the blocks we had, it was time to make an exotic rainforest flower.
We did this for 3 separate flowers. I tried to focus on using vocabulary like hexagon, rhombus, and trapezoid. My 6 year still remembered most of these shape names as well, but my 2 year old hasn't heard these names in quite some time. My 2 year old loved throwing the dice and gathering the materials while my 6 year old enjoyed actually creating the flowers.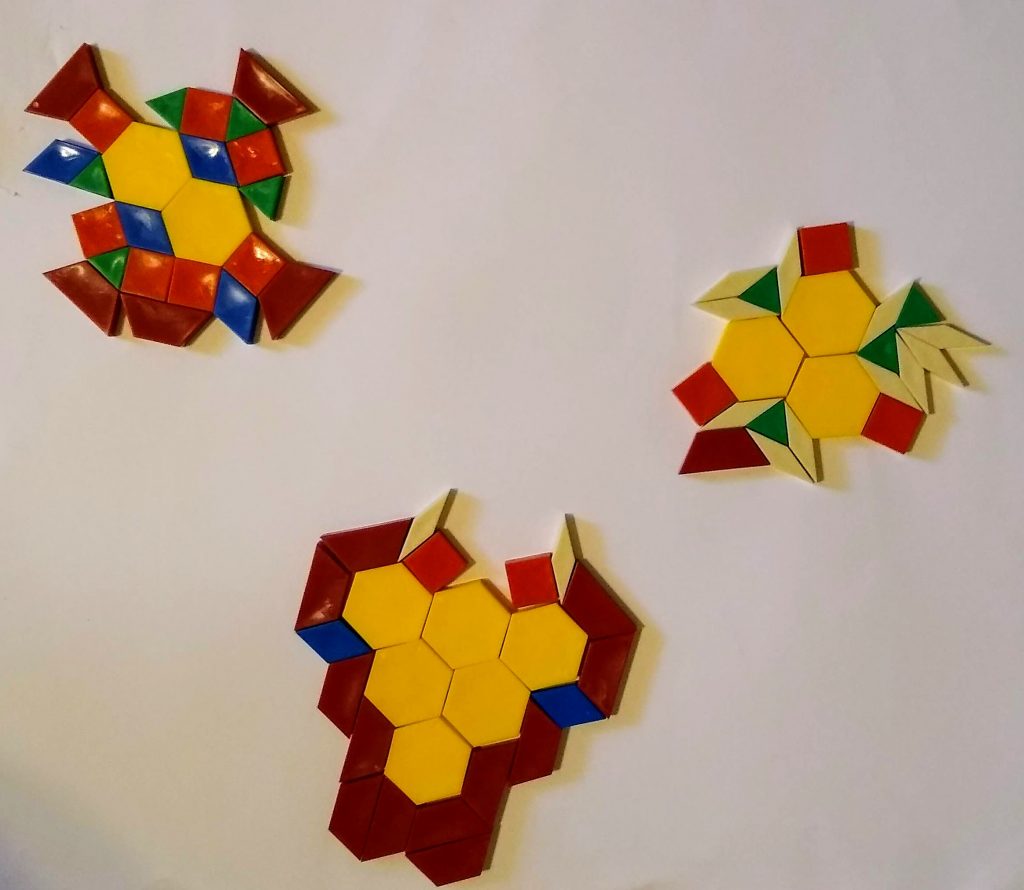 Some flowers turned out symmetrical and some didn't, but the designs turned out so beautifully. We actually had a hard time cleaning them up since the kids didn't want them to get destroyed. My 6 year old said, "Momma, this is so much fun!" So I placed all the materials on our shelf so they can play again and again. Hopefully they can play with Daddy this weekend.