This post contains affiliate links.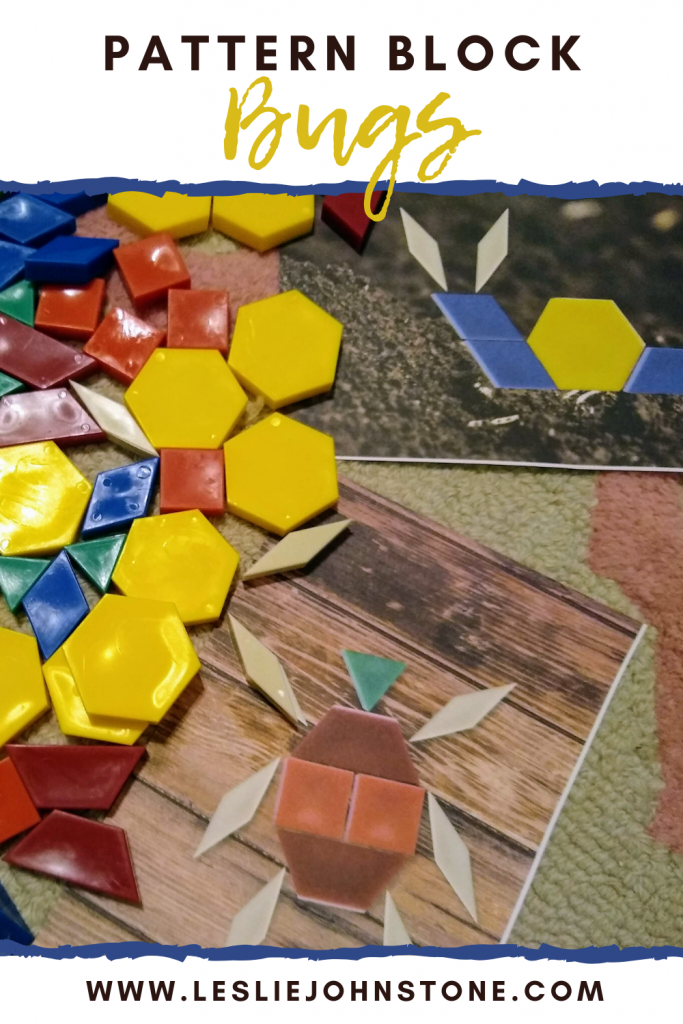 I loved pattern blocks as a kid. I remember creating giant mandela patterns on the classroom floor on those rainy recess days. Our Experience Early Learning (EEL) box sent us pattern blocks this month and we now have quite a collection! By having a good variety, all of us could play together, design together, and get inspired by each other's work, and EVEN DADDY joined in the Pattern Block Bug fun!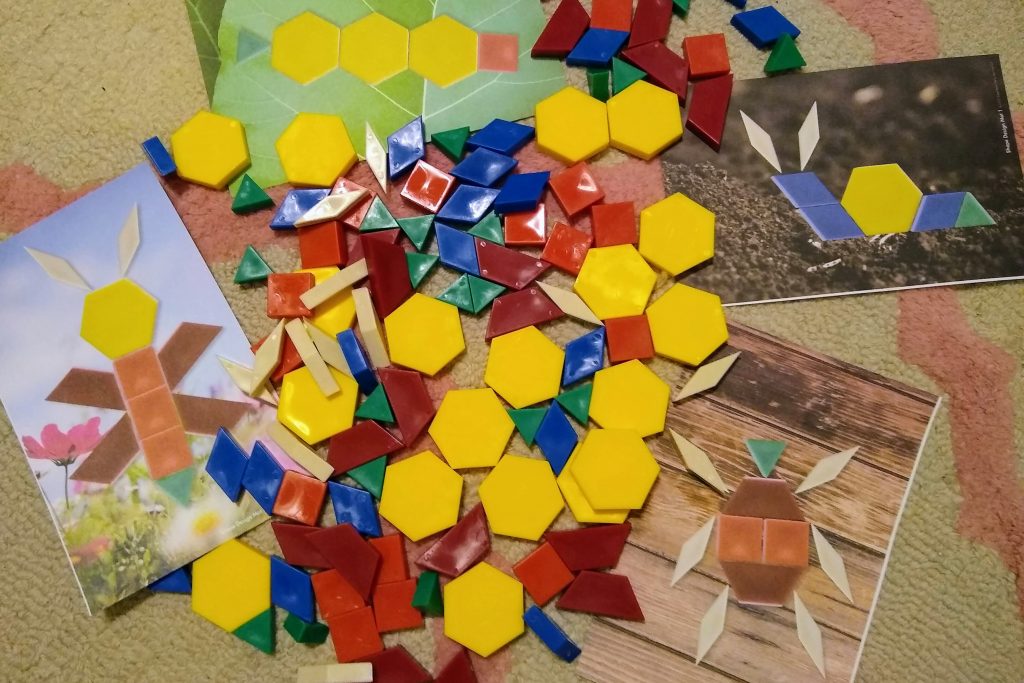 EEL sent four cards with pattern block bug patterns on them. My just turned 2.5 year old son matched the shapes onto the card, building his bug that way. It was a great way to name shapes and review his colors.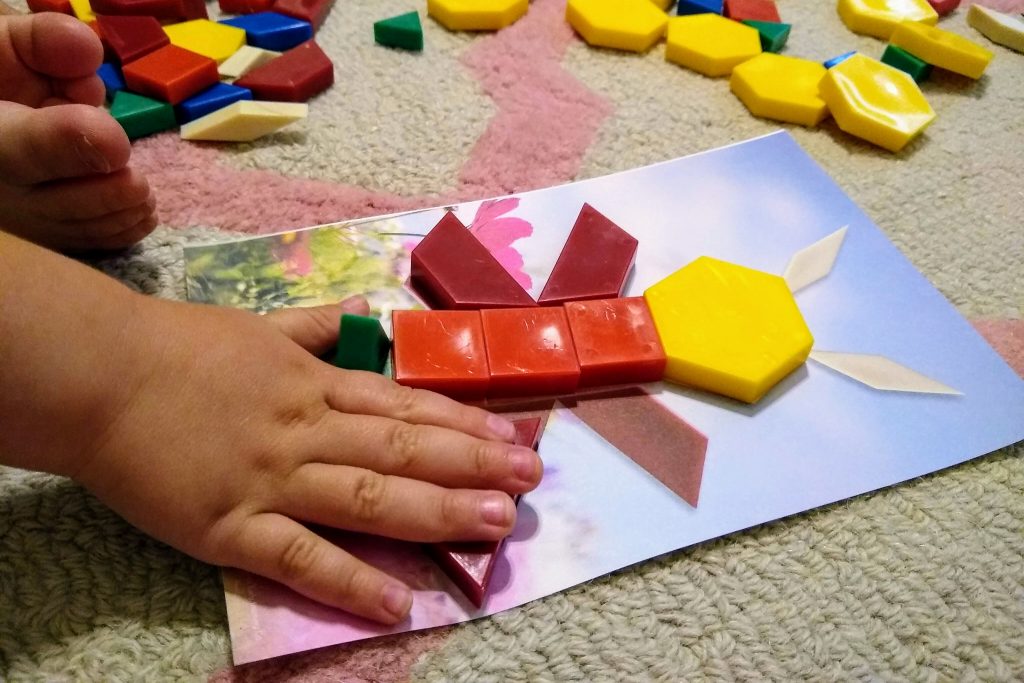 My 5 year old daughter took a different approach. She looked at the card and built her bug on the floor using the card as a guide.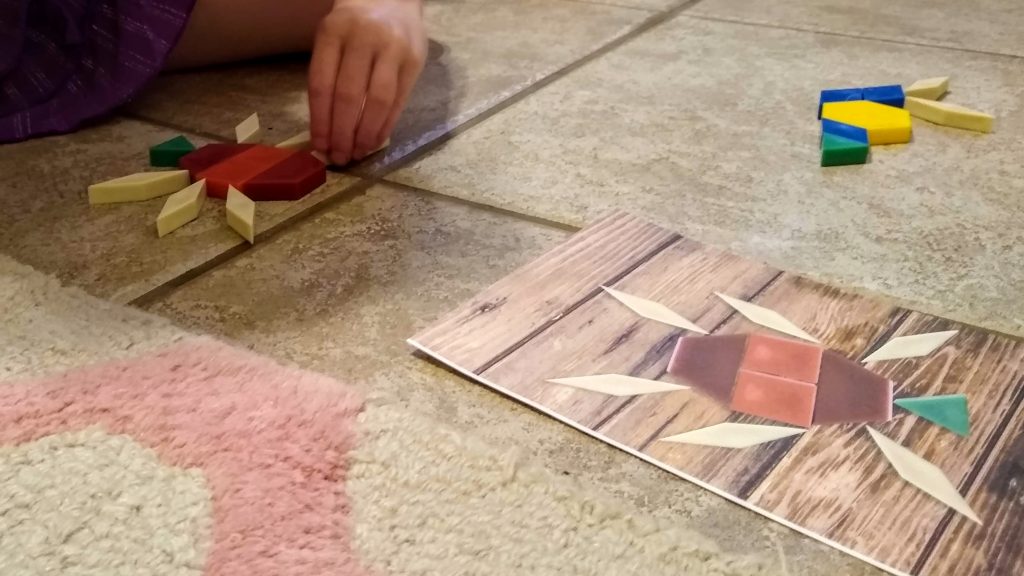 Since COVID started, my husband has still been going to work and today was a rare school day that he was home. As he watched the kids make their bugs, he decided he was going to make one as well. We had bought a TOOB of bugs a few years back, and as he looked at the scorpion, he began to use the pattern blocks to design it.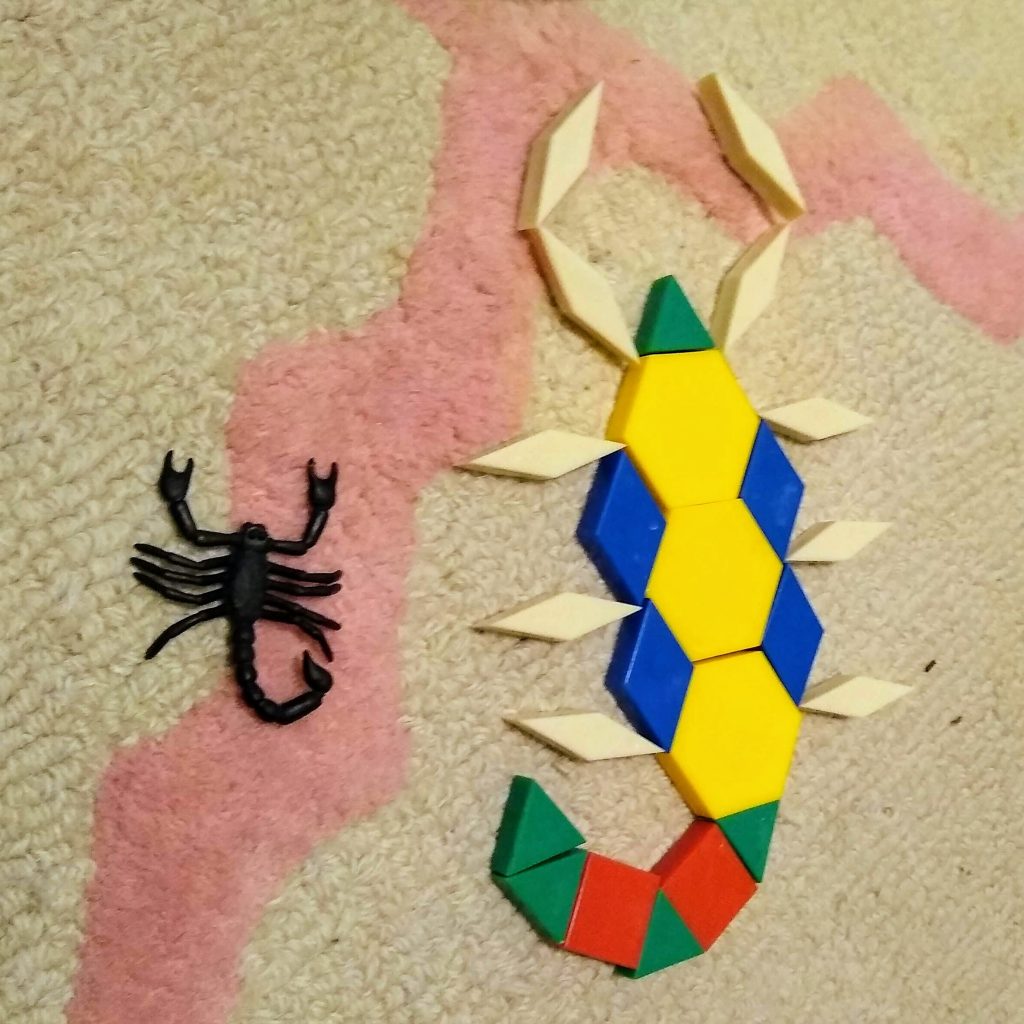 This led us to continue making bugs not from our cards, but from our TOOB bugs. My daughter challenged me to make this cockroach. Ugh…. doesnt she know how I feel about these things? So gross…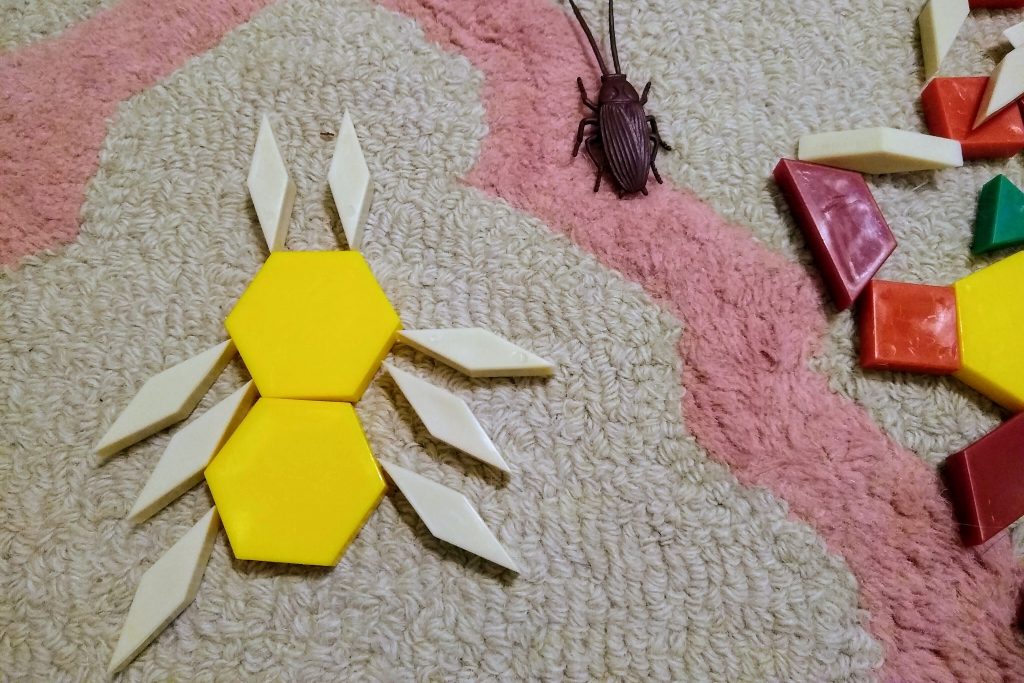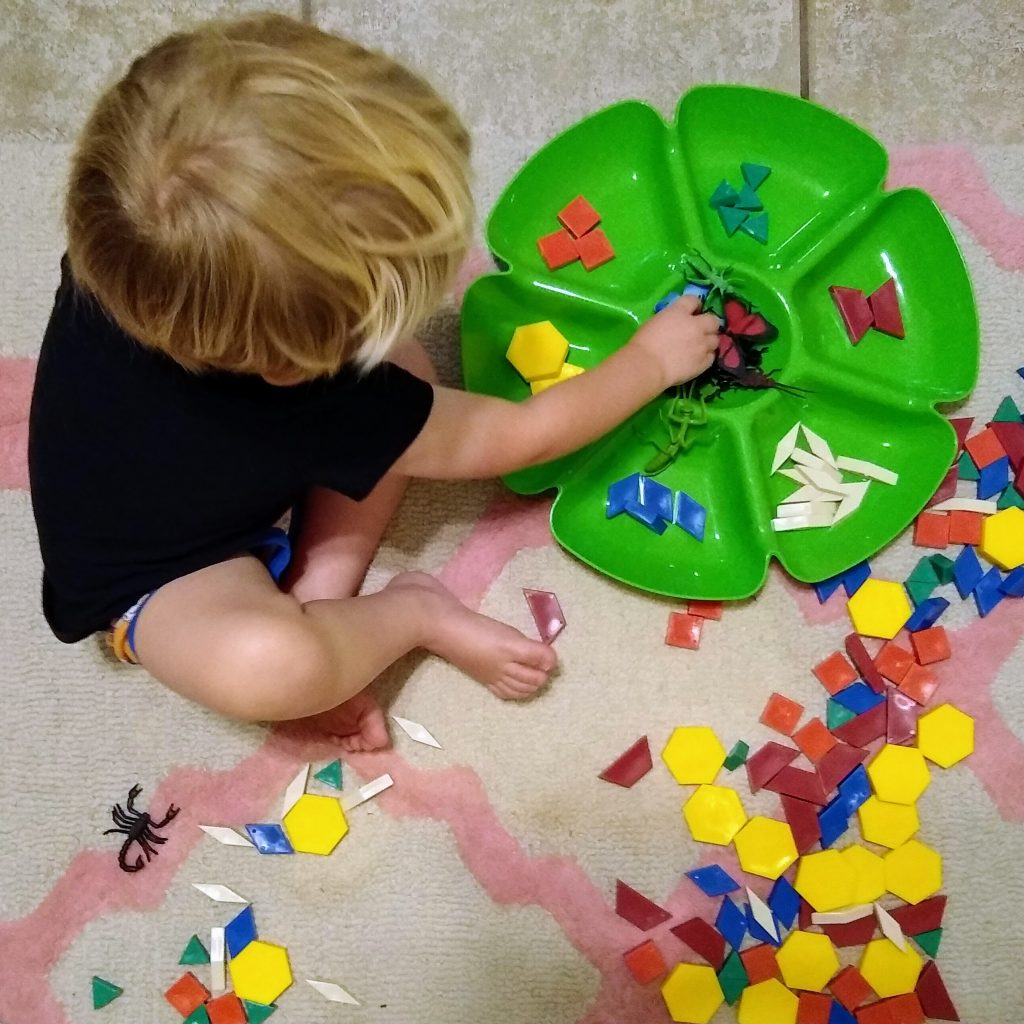 We had so much fun creating bugs as a family that I didn't want to put our pattern blocks away. I grabbed my green tray from the Dollar Tree and the kids organized the blocks into the compartments. It's now sitting on our school room floor ready for the children to build away.
Since creating these pattern block bugs, the kids have built so many other things from these blocks including houses and beehives.
I am so thankful That EEL sent us these pattern blocks with our box, the inspiration they have given, and the learning and play that has taken place using them. What kind of things have your kids built with pattern blocks?