"Never be within doors when you can rightly be without."

-Charlotte Mason (Vol 1: Home Education)
Our spring weather has been absolutely glorious down here in East Texas. So whenever I can, and however I can, we take our learning outdoors. Since our Experience Early Learning box (EEL) has been all about BUGS, it has lent itself well this past month to learn outdoors.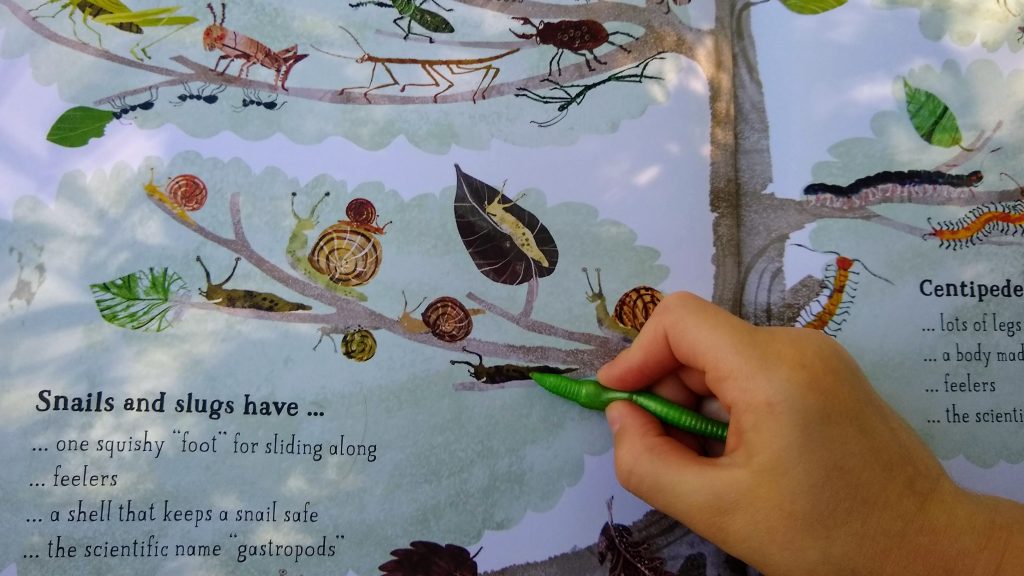 I grabbed our Big Book of Bugs, propped up our teepee in the shade, and read our slug page to my 5 and 2 year old. They pointed to slugs on the page and asked questions. After wetting their appetite about slugs, it was time to play Slug Trail (an alphabet recognition game) that was in my EEL Teacher Guide.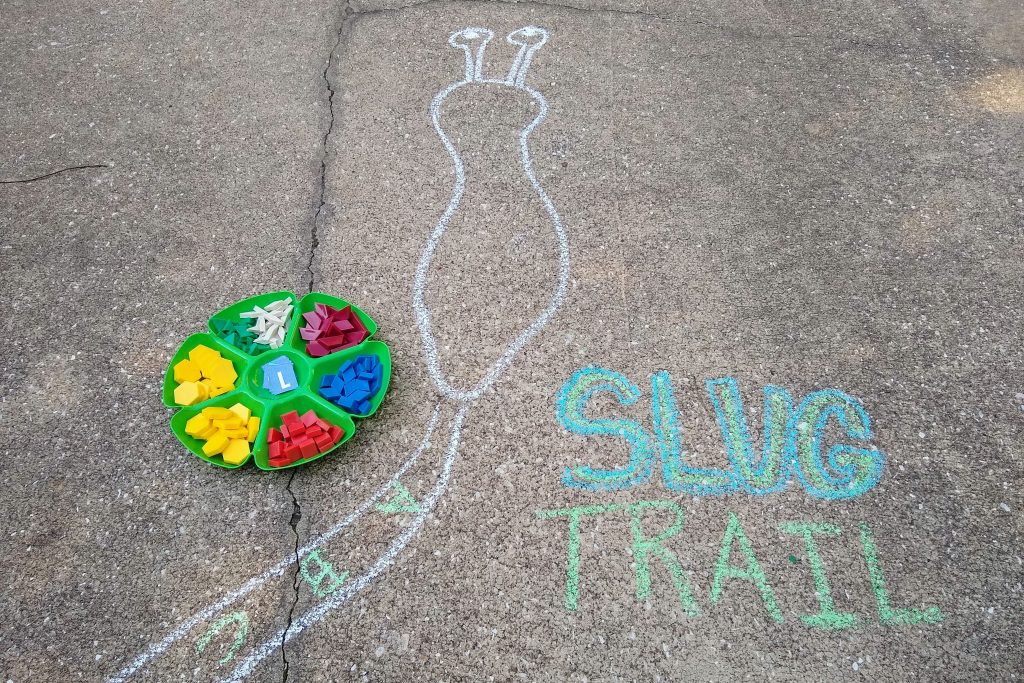 Our Slug Trail game actually came with a gameboard to play on, but it was such a beautiful day, I just drew the game on my driveway, grabbed our pattern blocks, and the letters we needed to play the game. The children drew a letter card, placed a pattern block on that particular letter, and then placed the card in the slug's body.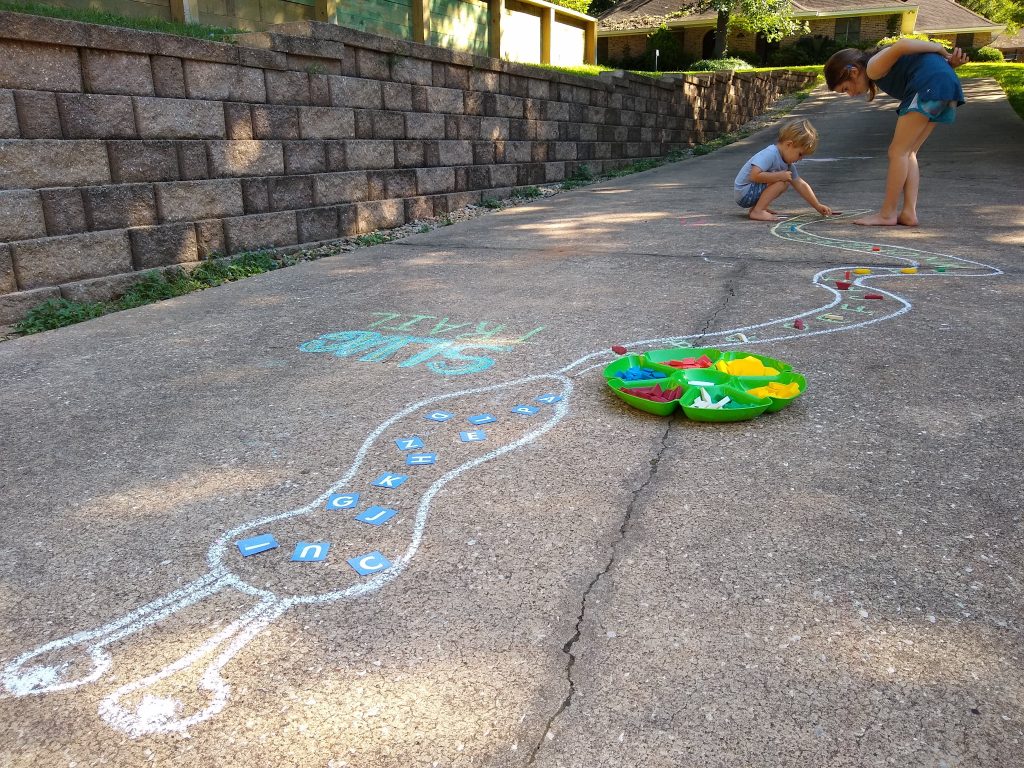 Although this activity was below my 5 year old's capability, it allowed her to be a great helper and teacher to her little 2 year old brother. After our game, the kids played outside in the driveway, and lo and behold what my girl found in the garden! A little slug!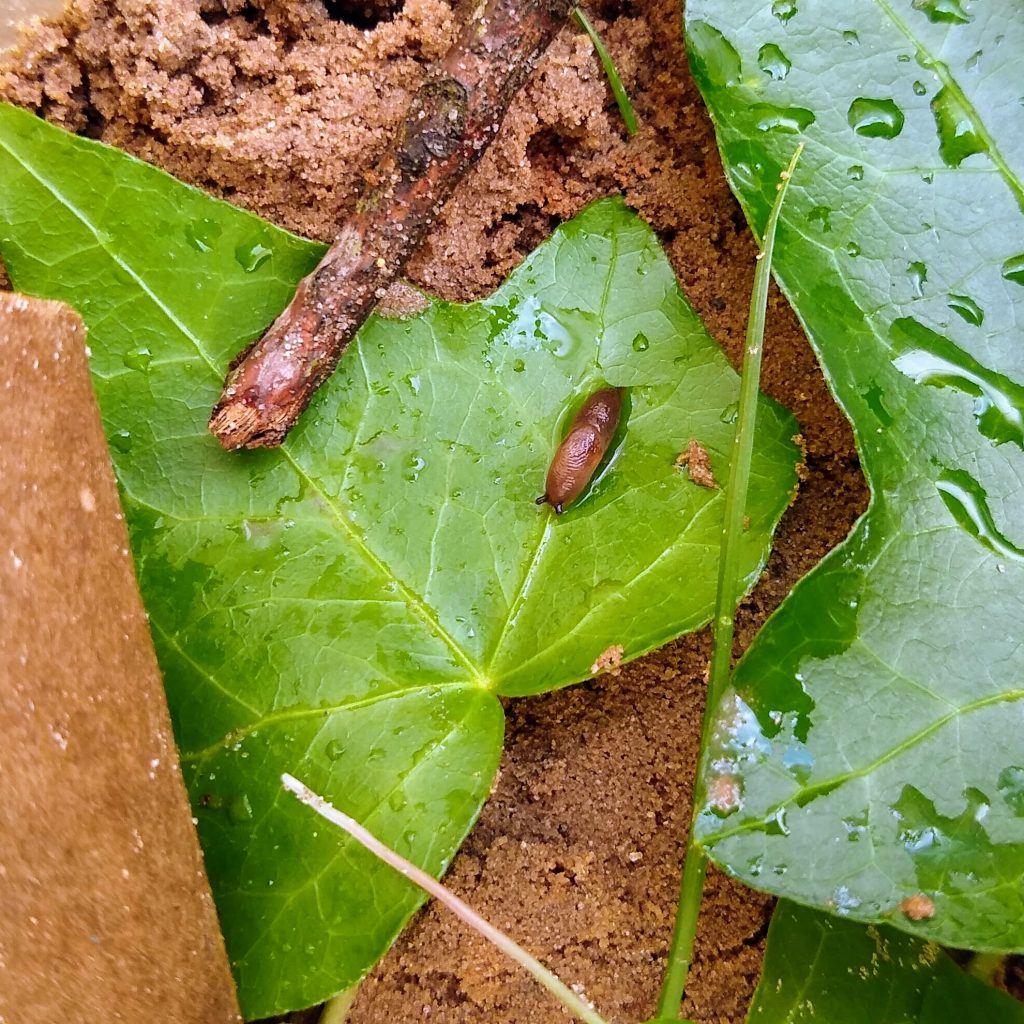 She built it a habitat in a container we had, and named her slug Olivia. So cute! We observed Olivia and held her throughout the day, but released her before turning in for the night.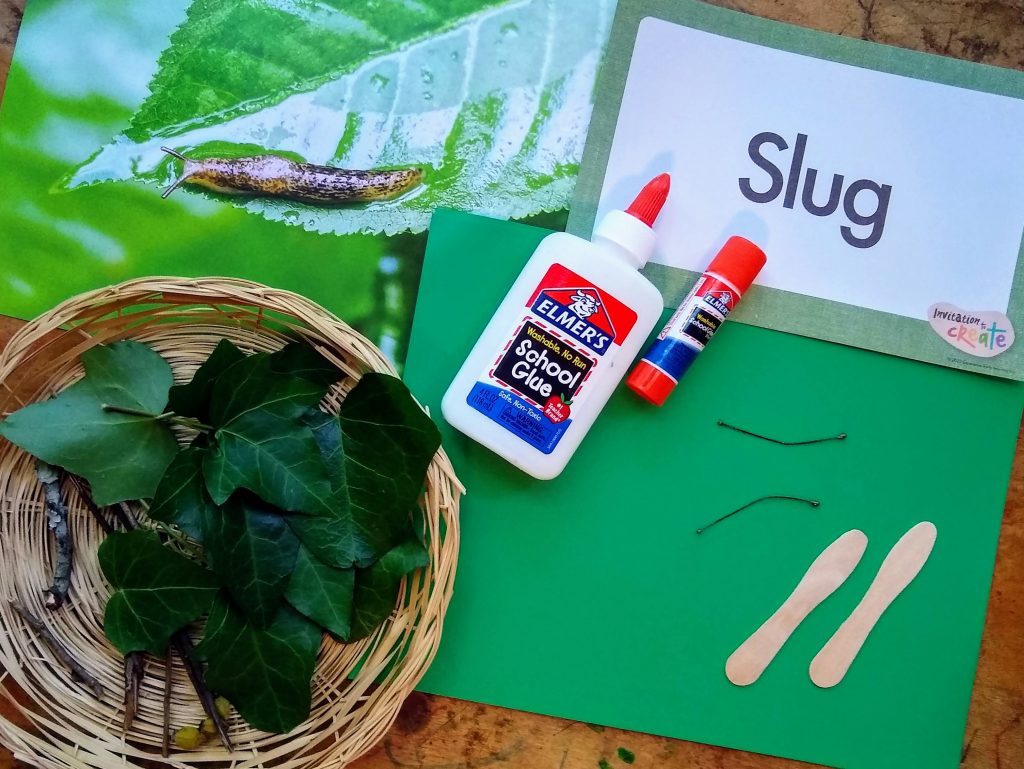 After finding Olivia and observing her in her environment, it was time to make our own Slugs in our Invitation to Create. Before going inside, we gathered ivy leaves (which we found our slug on) and some sticks. EEL sent us these cute little antennae, popsicle sticks, and green cardstock to make our slugs with. I plugged in my hot glue gun, and the kids told me what they wanted glued down and where.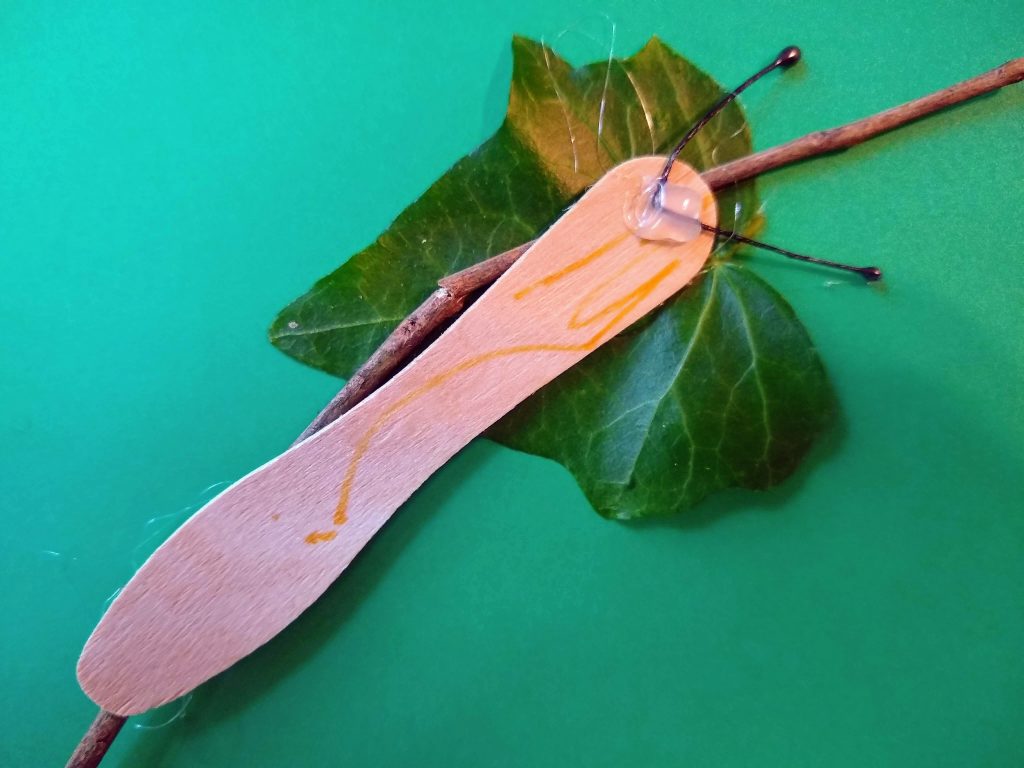 You can't learn about slugs without talking about their slimy trail! We could see Olivia's slimy trail on some of the leaves in the terrarium my daughter built. In my teacher guide, EEL suggested using flour, water, and food coloring to make squishy slime in a ziplock bag during our Slimy STEAM station. I taped the bag shut with duct tape, and although the kids enjoyed playing with the bag of squishy slime, it wasn't the same as getting your hands in sticky slime.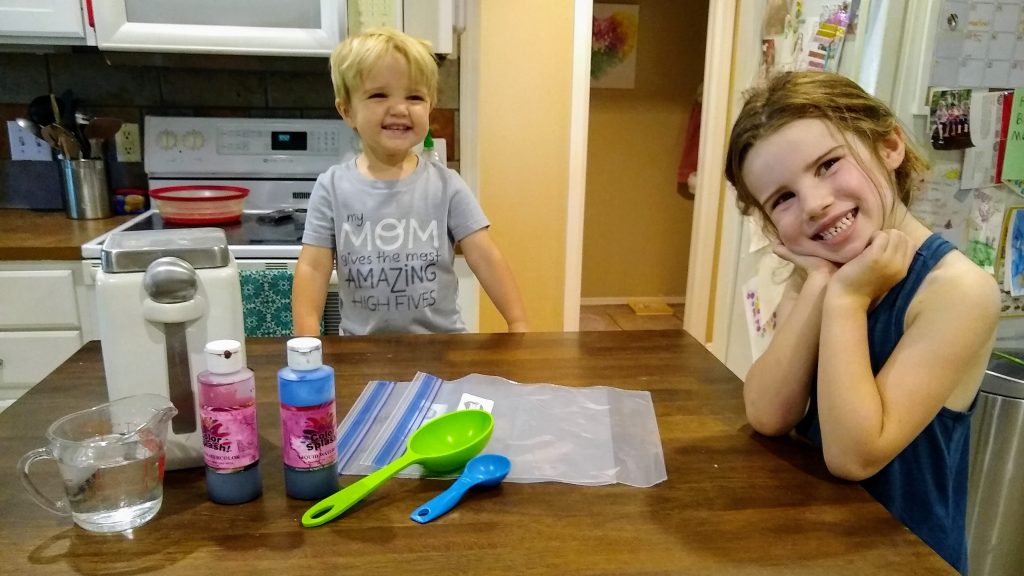 Although our slime in a bag was MESS FREE, my 5 year old really wanted to make slime. So we made oobleck and took it outside into our water table during my son's nap. She played for a long time with her bugs and the slime, and when my son awoke, he played with the oobleck too- outside where I could spray the mess away with a hose.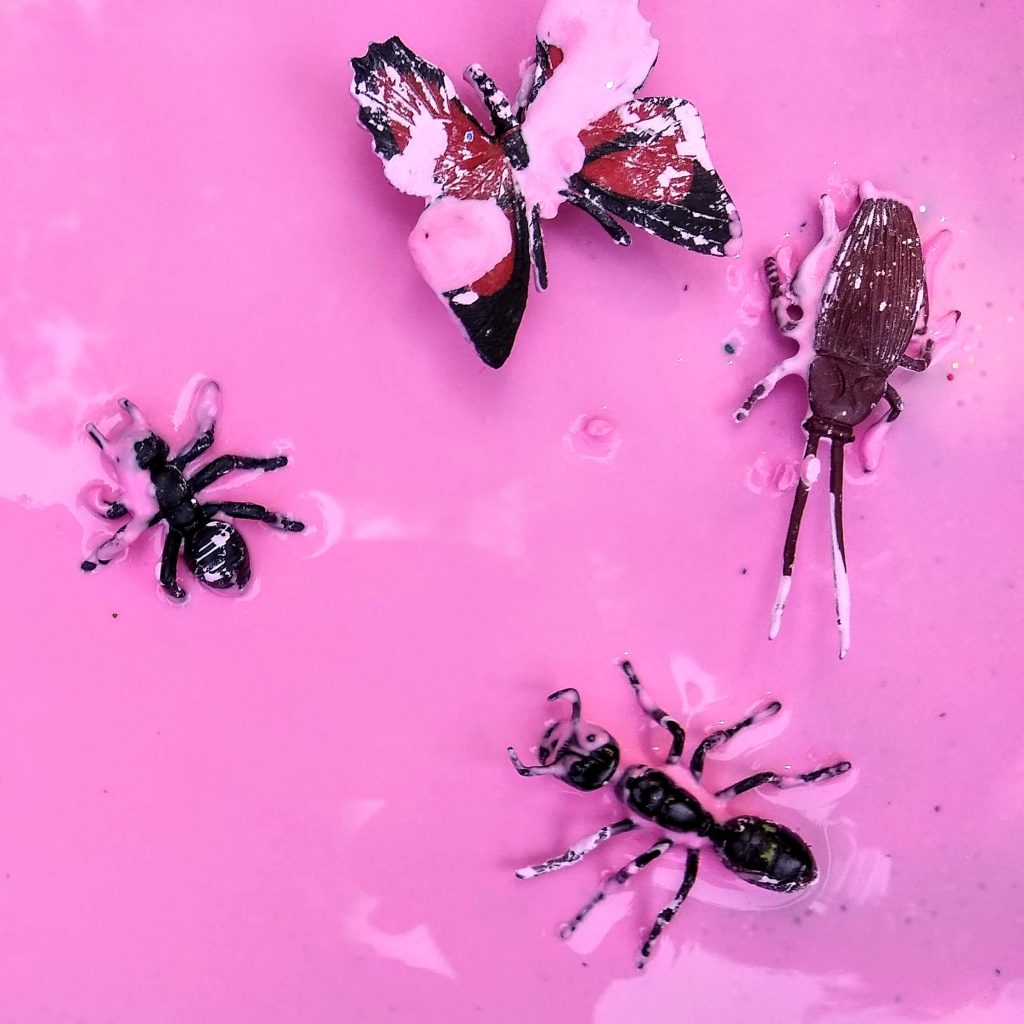 We must have spent over 6 hours outside! Experience Early Learning supplied the inspiration and learning fun, but taking it outdoors actually allowed us to foster a relationship with what we were learning about. You don't have to go on nature walks to be a part of the great outdoors, you just have to get outside and be intentional. It's amazing what the children will discover, learn, and teach us in the process.