I write a lot about Process Art also known as Invitations to Create. There are so many benefits to process art, but one of my favorites is that the child is truly creating something of their own that is unlike any other.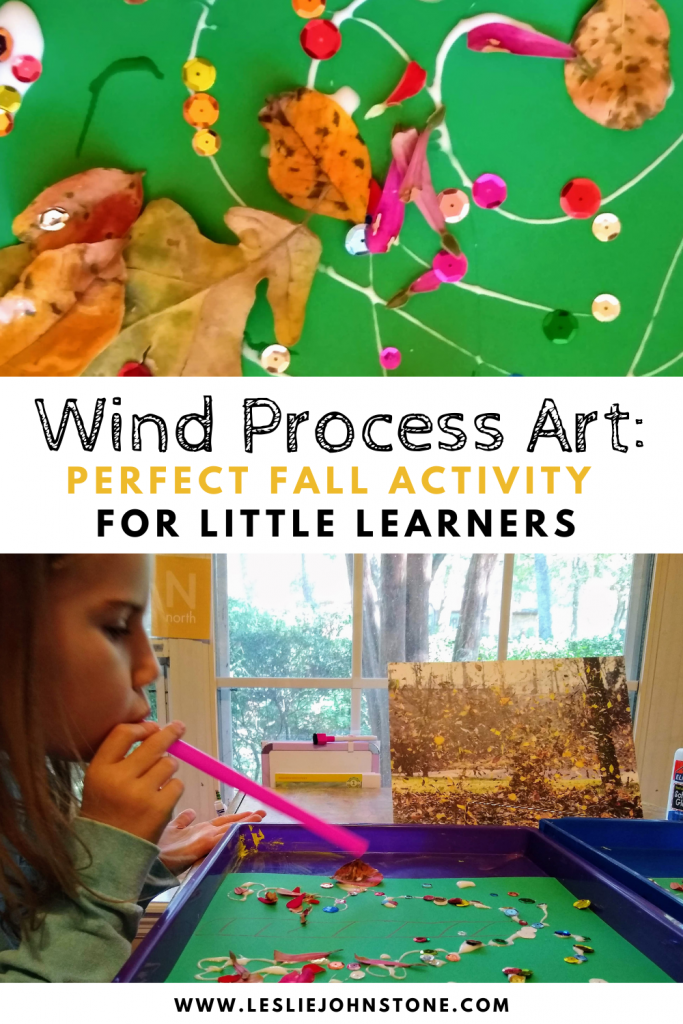 As an Experience Early Learning (EEL) Blogger, I receive the EEL Preschool Curriculum in exchange for my honest opinions and authentic stories about our experiences using the curriculum. All opinions and thoughts are completely my own.
Experience Preschool sent us our new box of goodies for this month that focus on Seasons and Weather, and the timing could not be more perfect! Autumn blew in this Monday for us in East Texas, and our crepe myrtles that flank the corners of our home are shedding off the most beautiful golden yellow, red and orange leaves.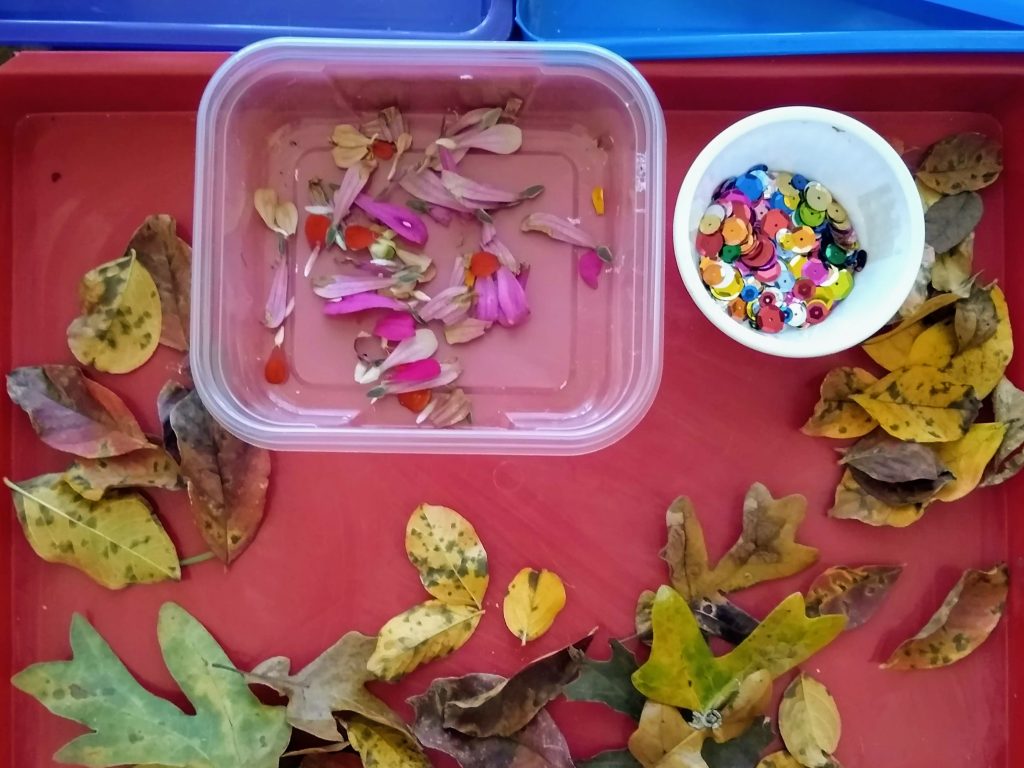 Our Windy Process Art called for a collection of nature items, so we collected the colorful leaves in our yard and plucked the petals from the last few blossoms of our zinnias. Experience Preschool sent us an Inspiration Photo that reminded my daughter of jumping in the leaves last year, straws, sequins, and green cardstock. All I had to provide was glue and nature items.
Then my children got to work. My 2 year old placed a steady stream of glue all over the paper (along with a few enormous blobs), while my 6 year old drew a tree and then used her glue to show the "leaves" swirling down.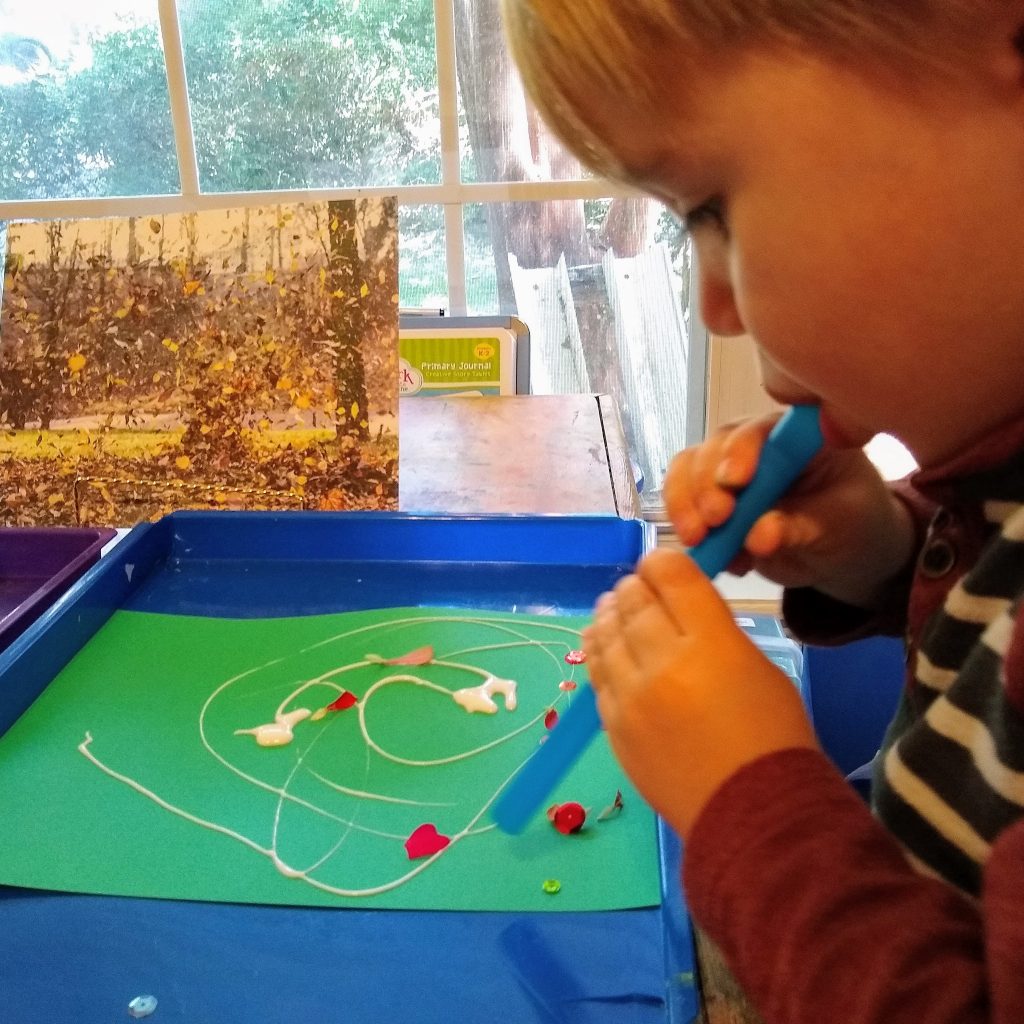 Both kids used their hands to place their materials where they wanted, but they also experienced making wind and used their straw to blow the materials around their paper. My 6 year old placed the sequins in her hand and blew to see how it would spread as well.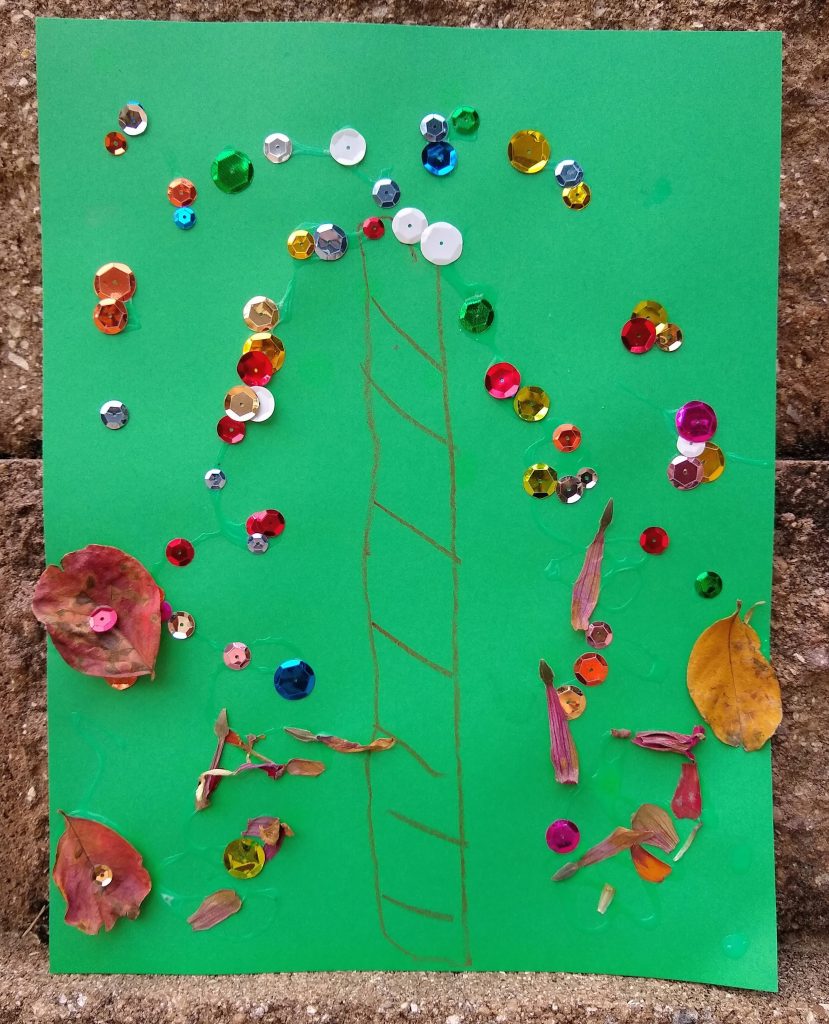 The glue created invisible lines that makes your eye follow a path when you look at their work. Just like the invisible wind.

Want some more fun fall process art ideas?