This post contains affiliate links.
A new school year is upon us! Time to set up the classroom and that includes lots of opportunities for independent play.
As an Experience Early Learning (EEL) Blogger, I receive the EEL Preschool Curriculum in exchange for my honest opinions and authentic stories about our experiences using the curriculum. All opinions and thoughts are completely my own.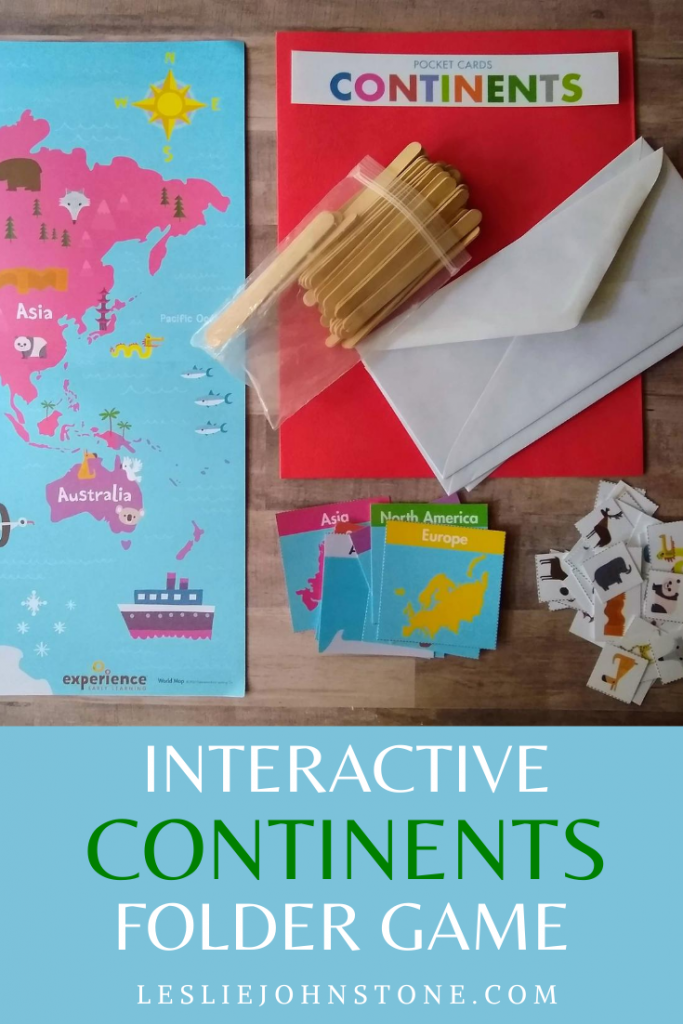 We homeschool and I have both a first grader and a 2.5 year old. Our newest Experience Early Learning (EEL) box came in yesterday with all the newest goodies to aid in my homeschool classroom, including a fantastic map and lots of little cards. Only problem… I don't have a lot of wall space for a map.
So I created a folder game that BOTH my kiddos can play and enjoy, either independently or even together. AND I can tote it anywhere! I don't even have to be home to play this game!
Here's what I did: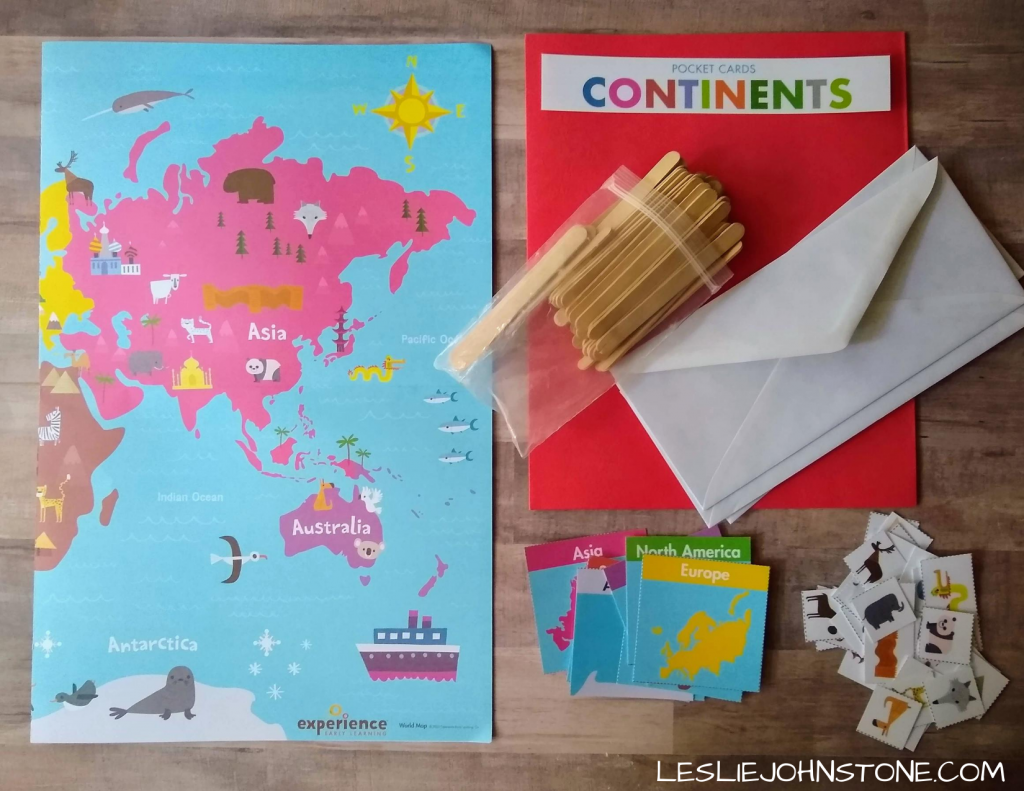 I gathered my supplies: pocket folder, 4 envelopes, popsicle sticks, and hot glue gun. Experience Early Learning sent us the continent cards, map, and graphics that match the map.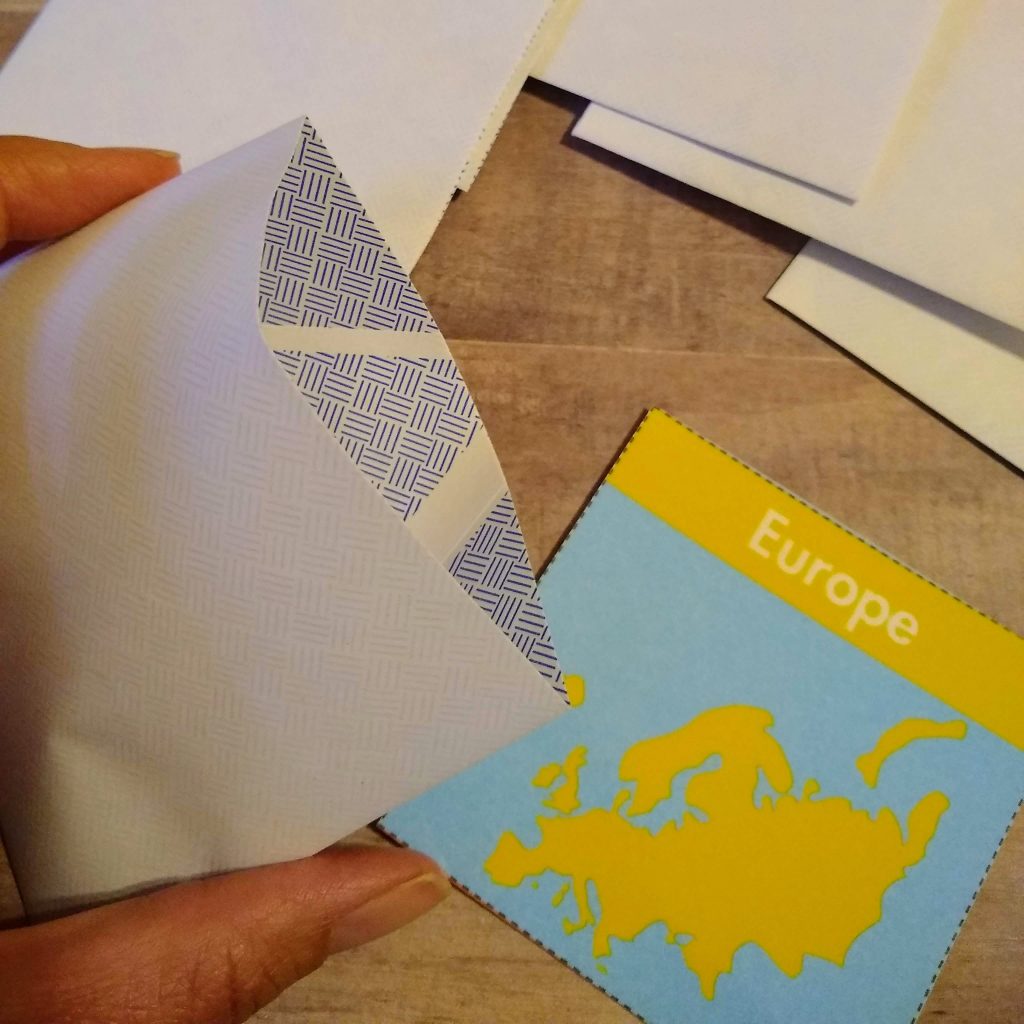 It was suggested by EEL to use library pockets to make the continent pocket holders, but I didn't have any. I remembered when I taught 6th grade and made our Interactive notebooks, and grabbed some envelopes we never use. Glue those bad boys shut, and cut each envelope 3.5 inches from the edge creating 2 pockets from one envelope!
I hot glued the continent cards onto my envelope pockets and all the little map graphics to the popsicle sticks. Then I hot glued the continent envelope pockets to the inside of my pocket folder.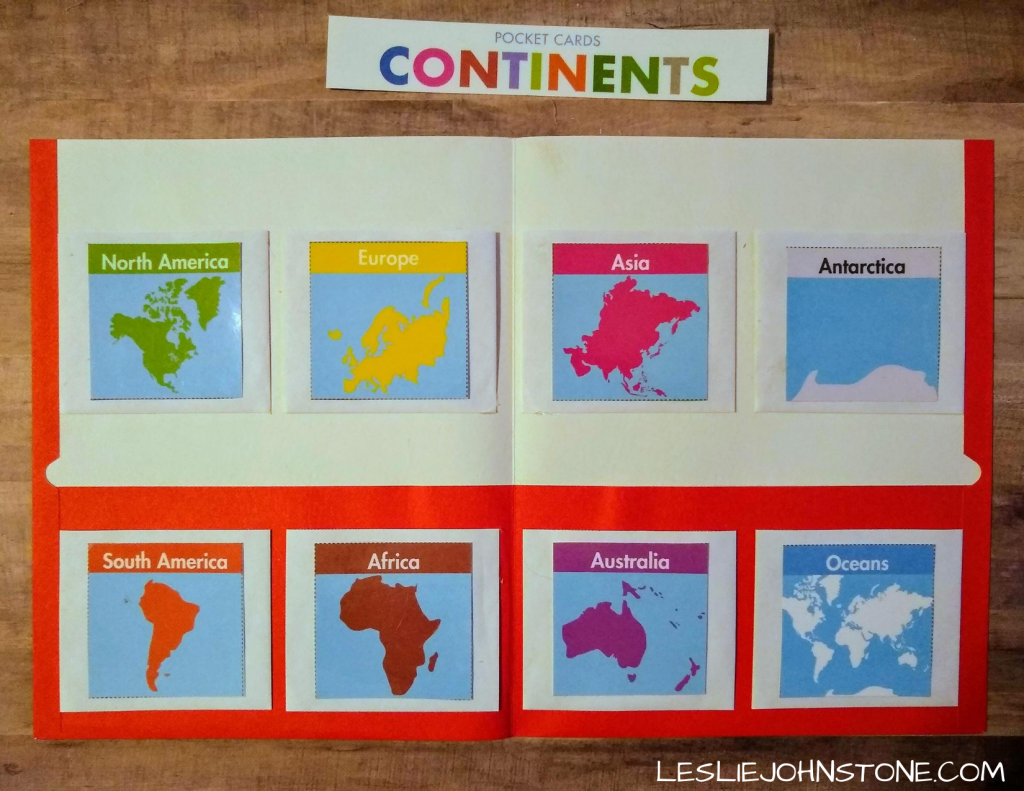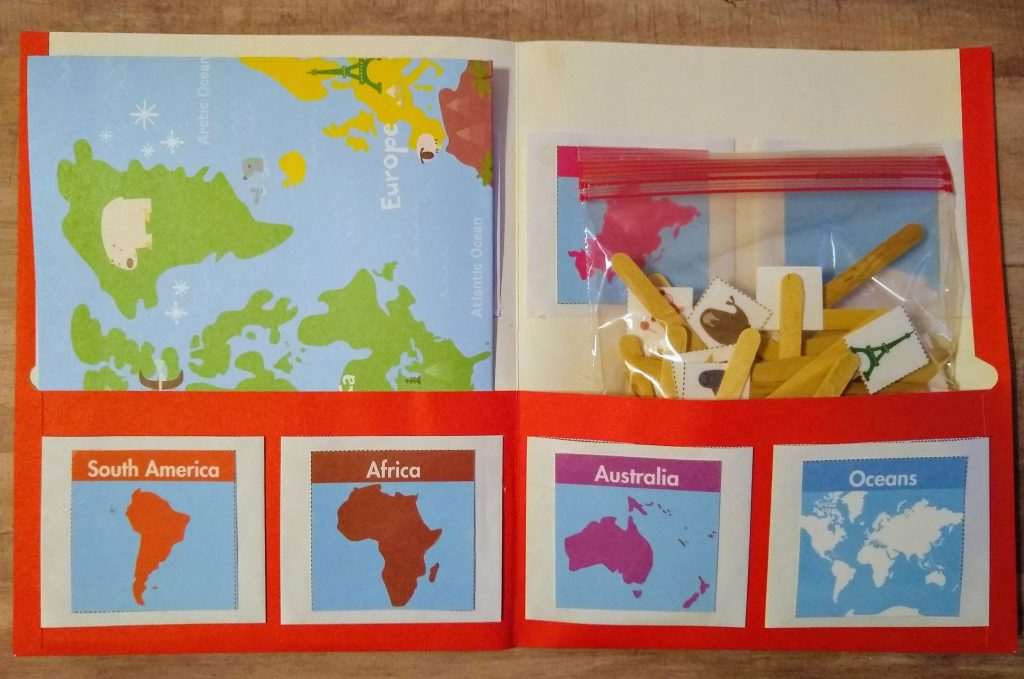 Place the map inside the pocket of the folder on one side and put all the popsicle stick locations in a quart size bag on the other side. Game done! I glued the title to the front of my pocket folder too.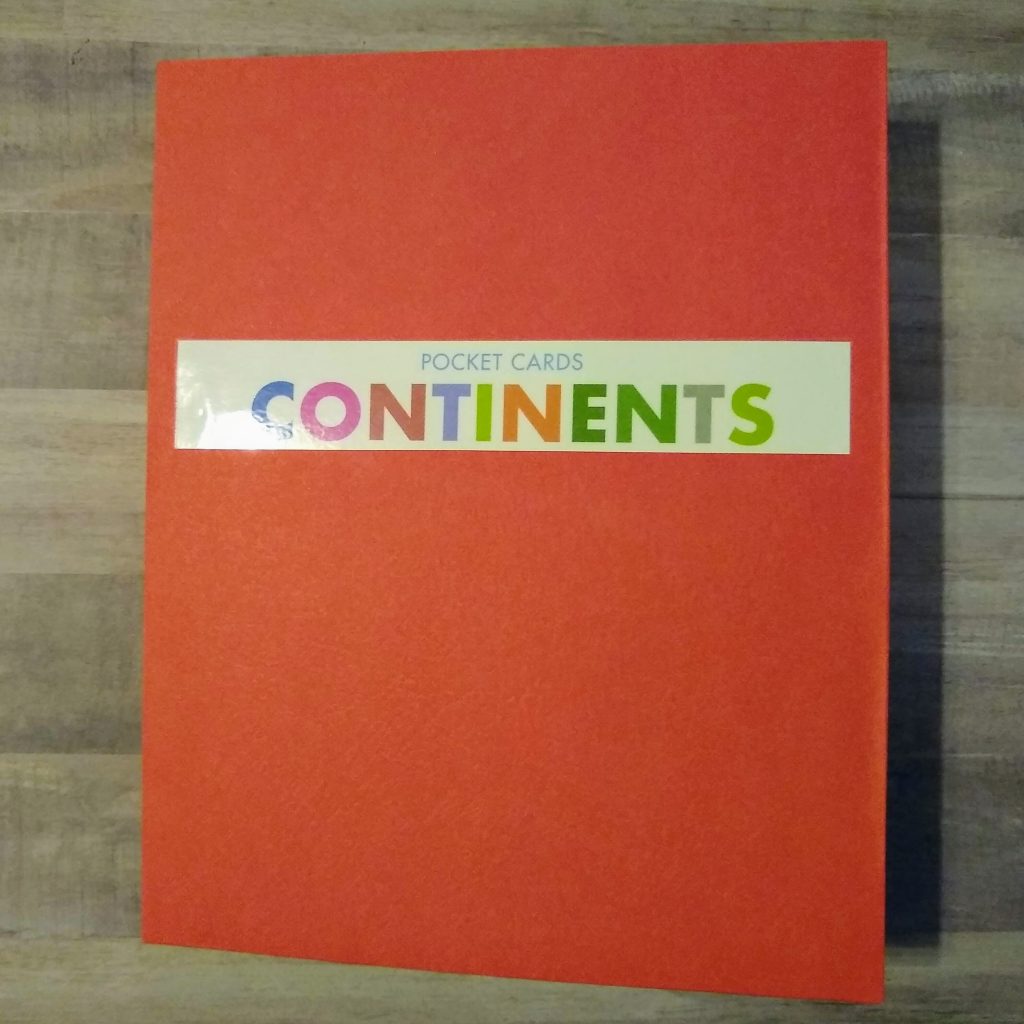 My 6 year old came home from having an ice cream date with her daddy right when I finished making the game and she wanted to play, so we did. We matched all the little popsicle stick graphics to the map and then popped them into the correct pocket on the folder. It took us quite a while, but you could easily do this for as long as you want, put the map up, zip up the popsicle sticks you haven't done yet, and just keep the ones you have done in the pockets. It's easy to pack up, pull out, and play again…anytime, anywhere!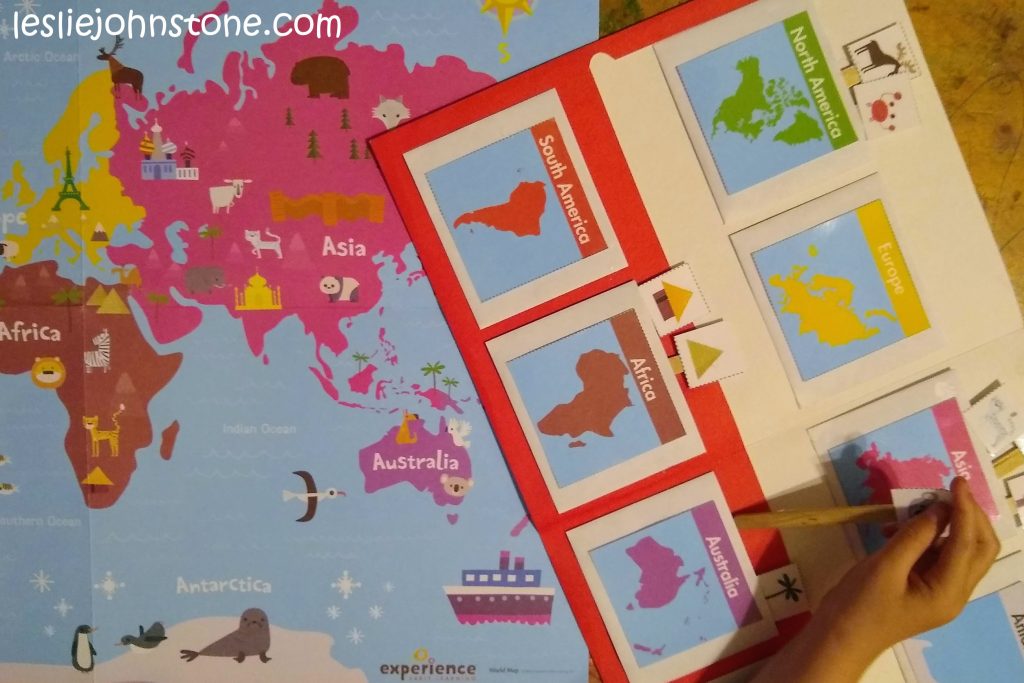 I love sharing our homeschooling adventures, the lessons I learn alongside my kids, and fun activities you can do with your kiddos too. Be sure to follow us on Facebook and Instagram for all the action!