This post contains affiliate links.
The other week, I had 3 extra kiddos at my house and I needed some activities for them to do. It's about 100 degrees down here in Texas and with the heat index and humidity, you can only be outside for a little while.
Our Superhero box from Experience Early Learning had just come in and I was anxious to start it. I pulled out the Teacher Guides and first bag on Superhero Symbols. Our Creative Arts project was to make a shield…. I could easily whip out 3 extra shields for my 3 extra visitors, so that is exactly what I did.
I had kids range from ages 2-10 all do this project and it was so fascinating to watch them inspire one another! I was so pleased to see it easily adapt to such a wide level of ages.
Experience Early Learning sent us shields on cardstock and glitter for this activity. I just set everything on the table along with markers, rulers, glue, and our dot markers and let them create. The only part I helped with was when applying the glitter because…
kids (with no adult supervision) + glitter = DISASTER!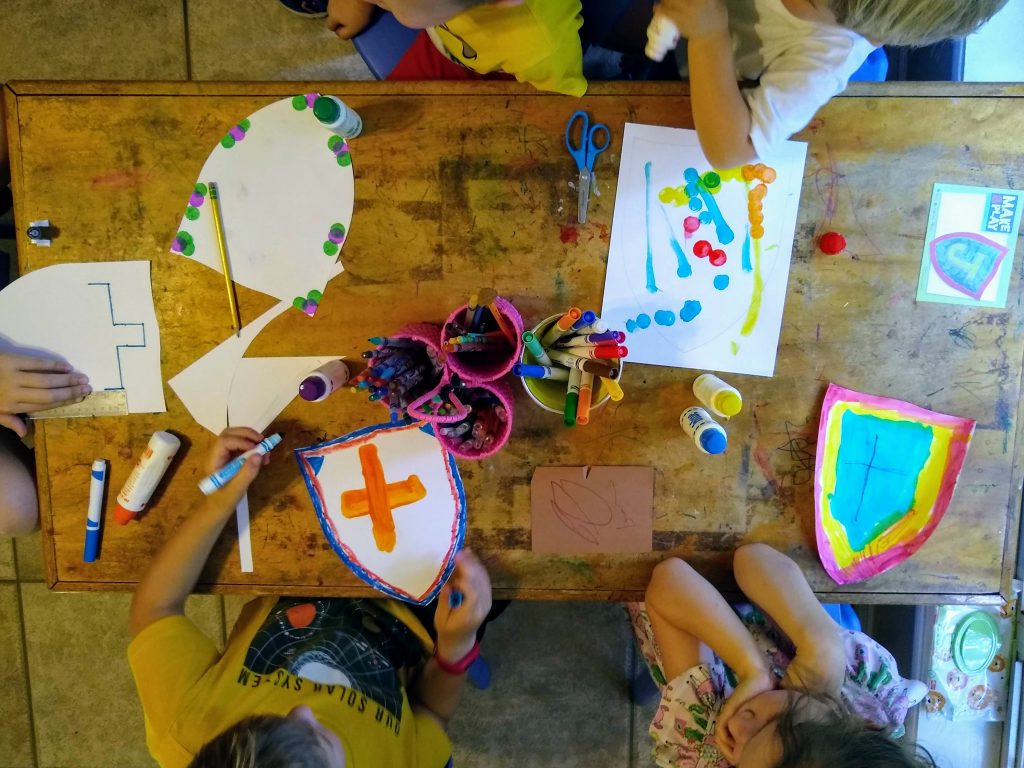 Our discussion started with talking about symbols and what they stand for especially in regards to superheroes. Superman has an S, Spiderman has a spider, and even Elsa has snow. I told the kids that they could draw a symbol on their shield and all of them picked the Cross!
The 10 year old used a ruler to carefully measure and draw his cross perfectly, while the 7 and two 5 year olds just drew their cross in the center of the shield and used a variety of colors and patterns to surround it. Our Dot markers were perfect for this activity.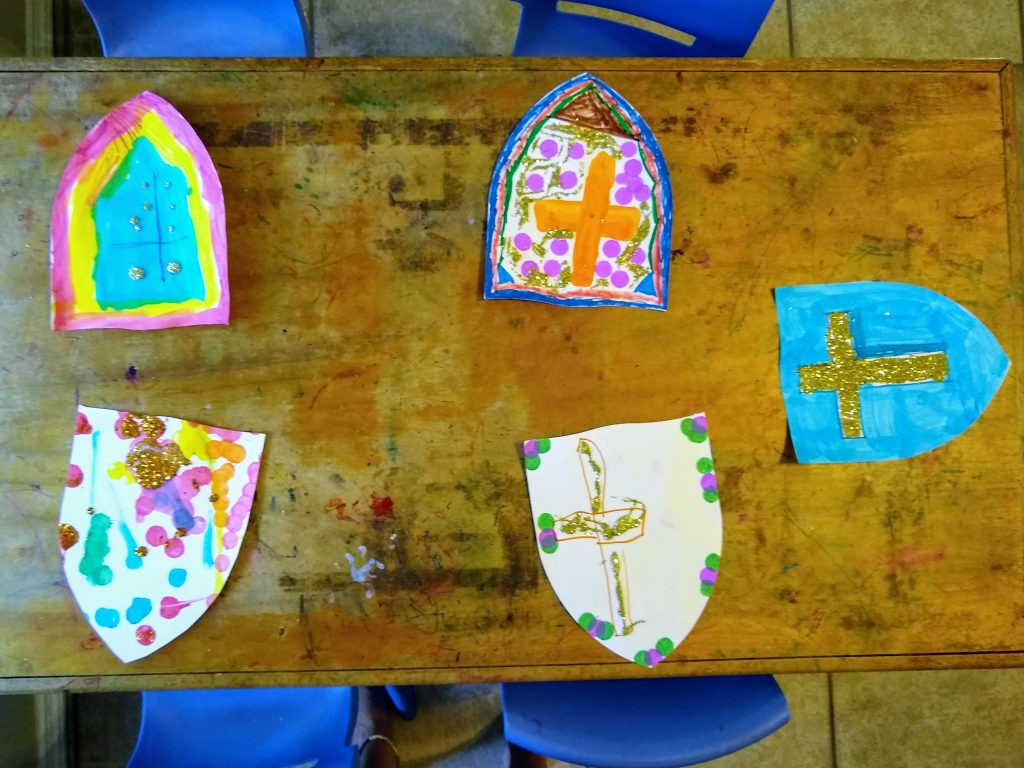 When I asked them why they decided on the cross, they all started talking about Jesus, the miracles He has done, His death on the cross for the salvation of believers, and His resurrection from the dead. There is no one with more power than God Himself!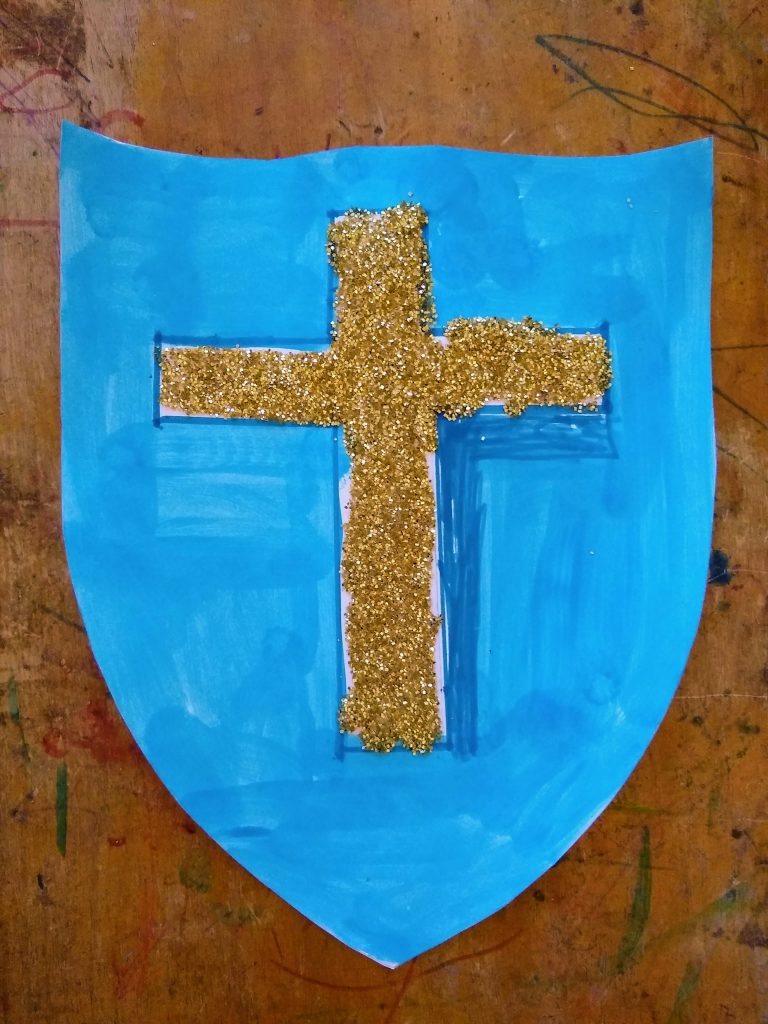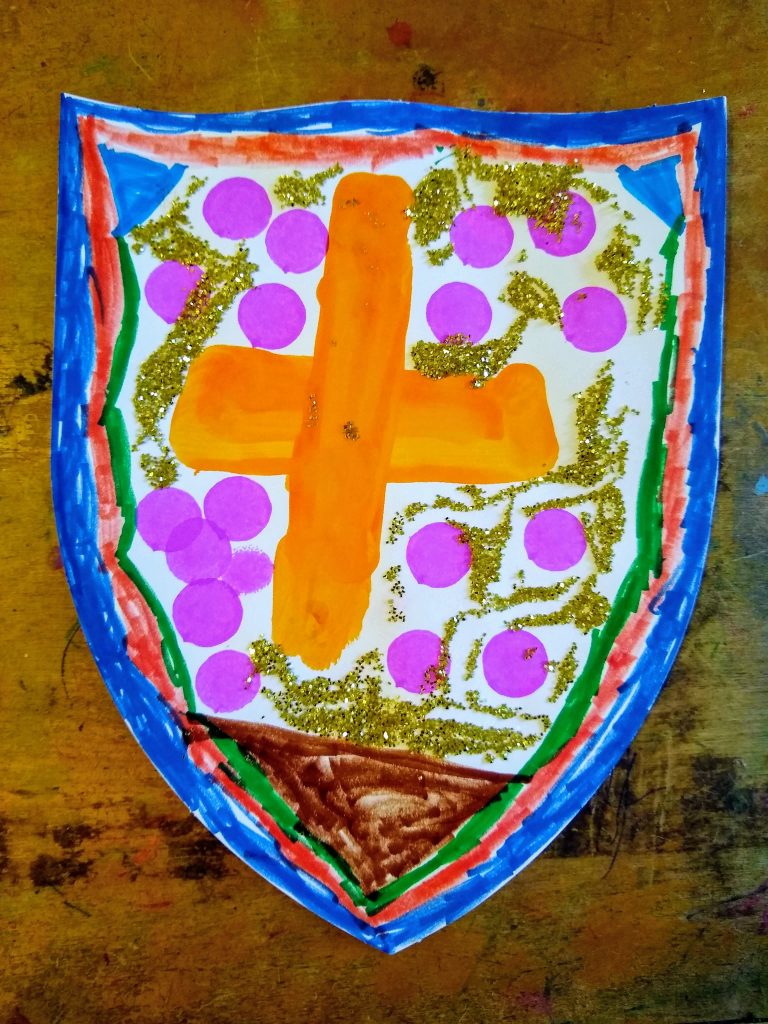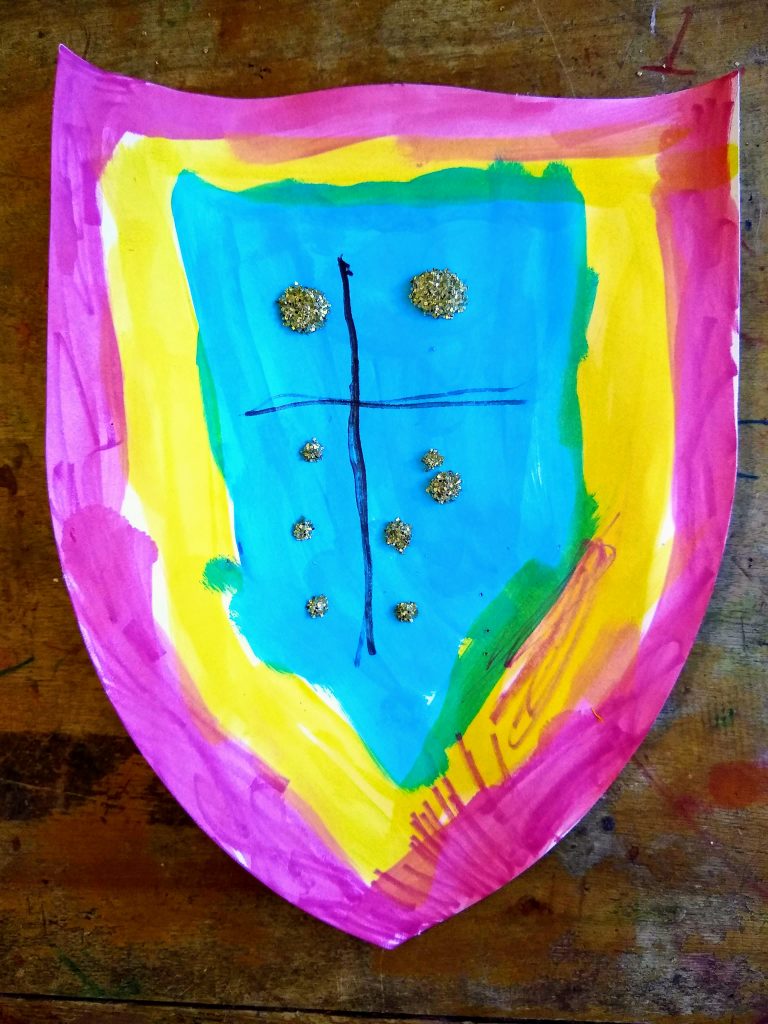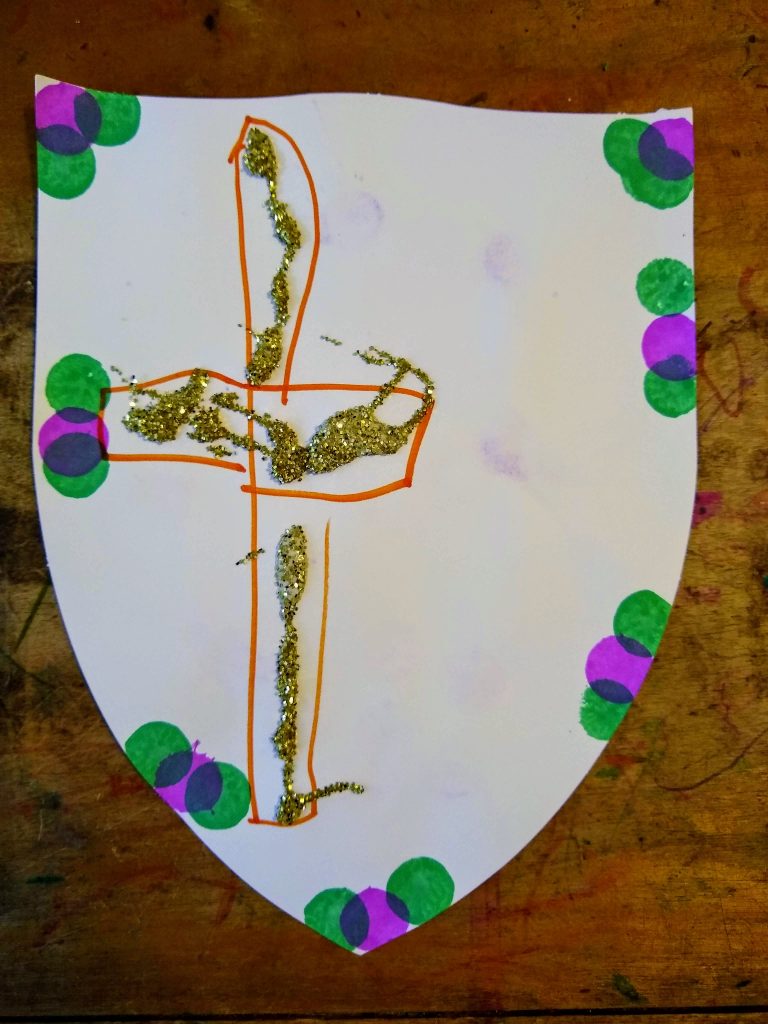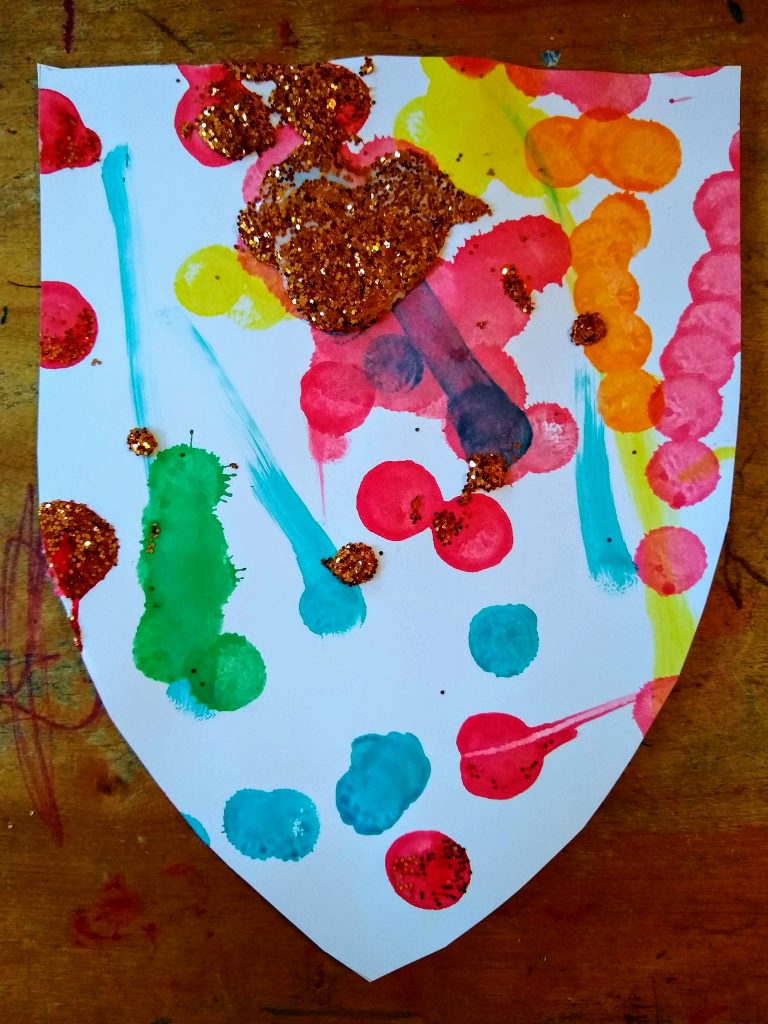 Watching such a wide range of kiddos not only do the art project, but also enjoy it excites me for this upcoming homeschooling year for our 1st grader and preschooler. There is a 3.5 year age difference in my kiddos, but I know our Experience Early Learning time is something that they can both do, learn, and enjoy together.