"I are a superhero!' my two-year old son hollers after completing any helpful task. It is one of my most favorite things he says. I know this saying has everything to do with the fact that we have been studying superheroes with our Experience Early Learning box.
As an Experience Early Learning (EEL) Blogger, I receive the EEL Preschool Curriculum in exchange for my honest opinions and authentic stories about our experiences using the curriculum. All opinions and thoughts are completely my own.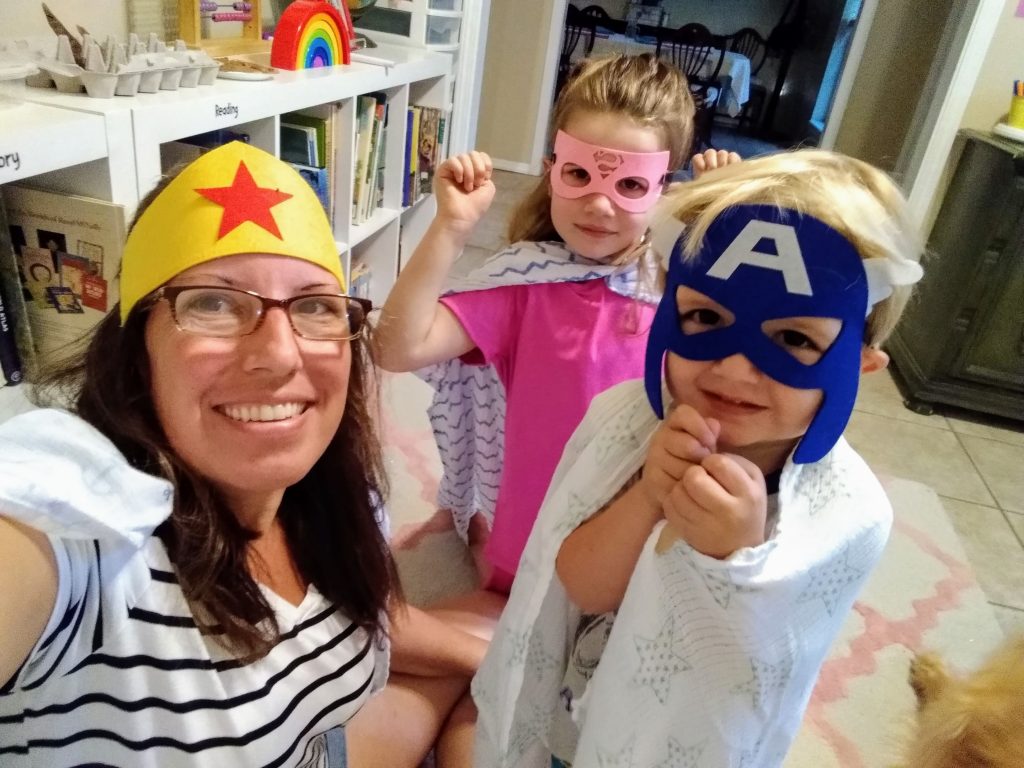 My kids have dressed in masks and capes playing superhero, but this week they had the opportunity to REALLY become Earthly Superheroes.
And they didnt even need a mask or cape 🙂
One of our favorite nature areas is also a favorite by many others. We took a walk up there a few days ago and noticed how much litter was scattered everywhere, so the kids decided to be superheroes and do something about it. They put on disposable gloves, grabbed some trash bags, and braved the 90+ degree heat at 9 am on an August Texas morning.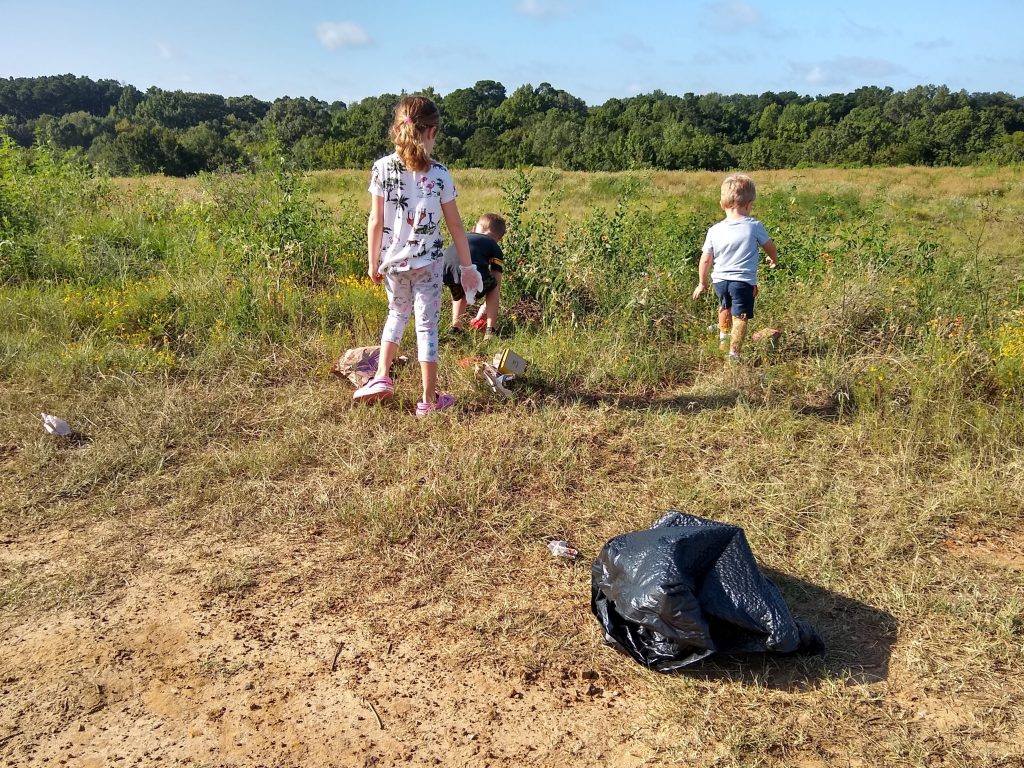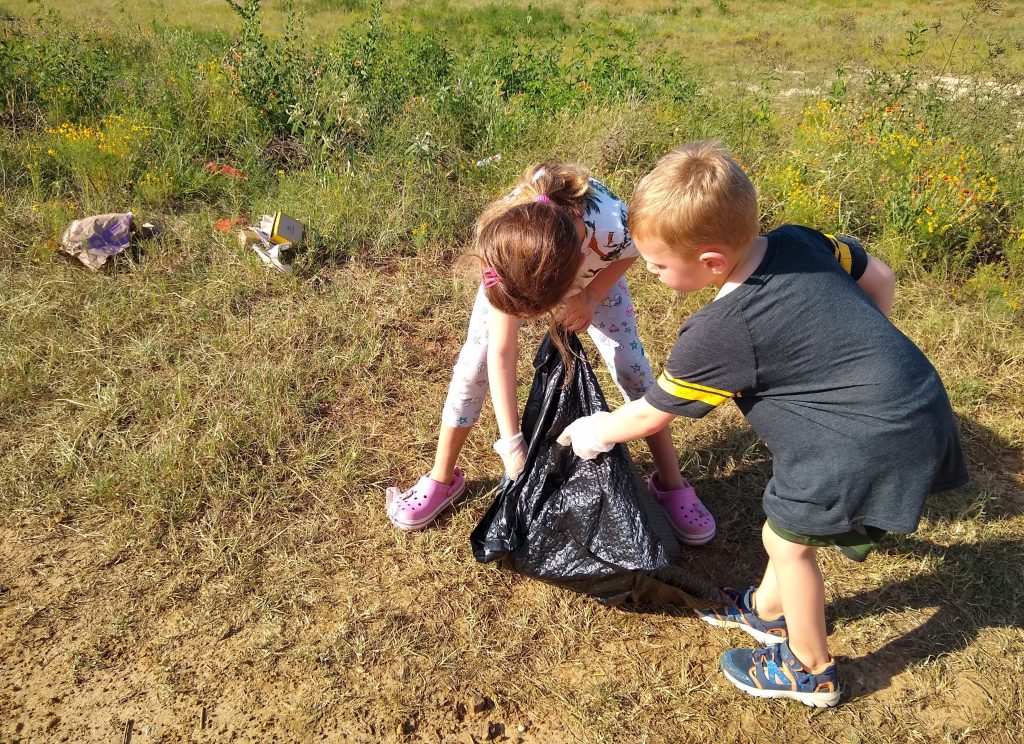 As they picked up trash, we discussed how Jesus came to serve and not be served and as Christ followers we are to imitate Him. Why do we go out and pick up trash others left behind? Because it is right. This is our home too and we do not want to see it harmed. Do we expect anything in return? No. Why? Because we are here to serve not be served.
 26 "It is not this way among you, but whoever wishes to become great among you shall be your servant, 27 and whoever wishes to be first among you shall be your slave; 28 just as the Son of Man did not come to be served, but to serve, and to give His life a ransom for many."

Matthew 20: 26-28 NASB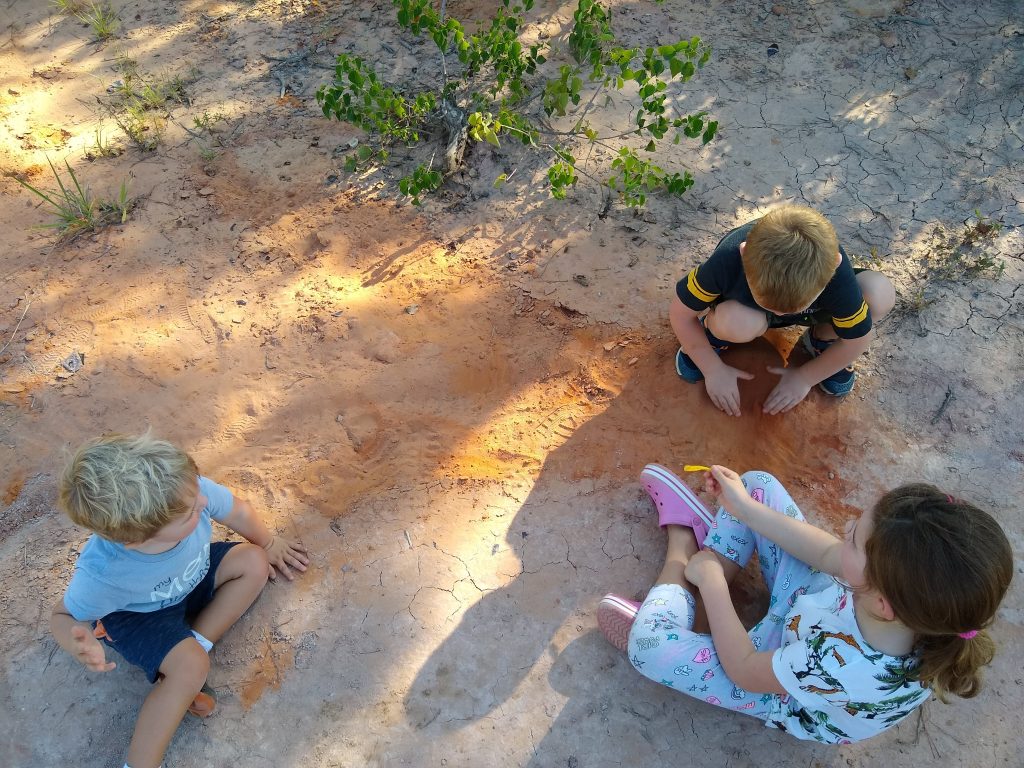 These little Superheroes spent about an hour searching for and picking up trash. They took a little break to play in the dirt and sip their drinks, but didn't complain when I told them it was time to finish up. They knew the task at hand and were eager to do it. I think that is the heart of a true superhero.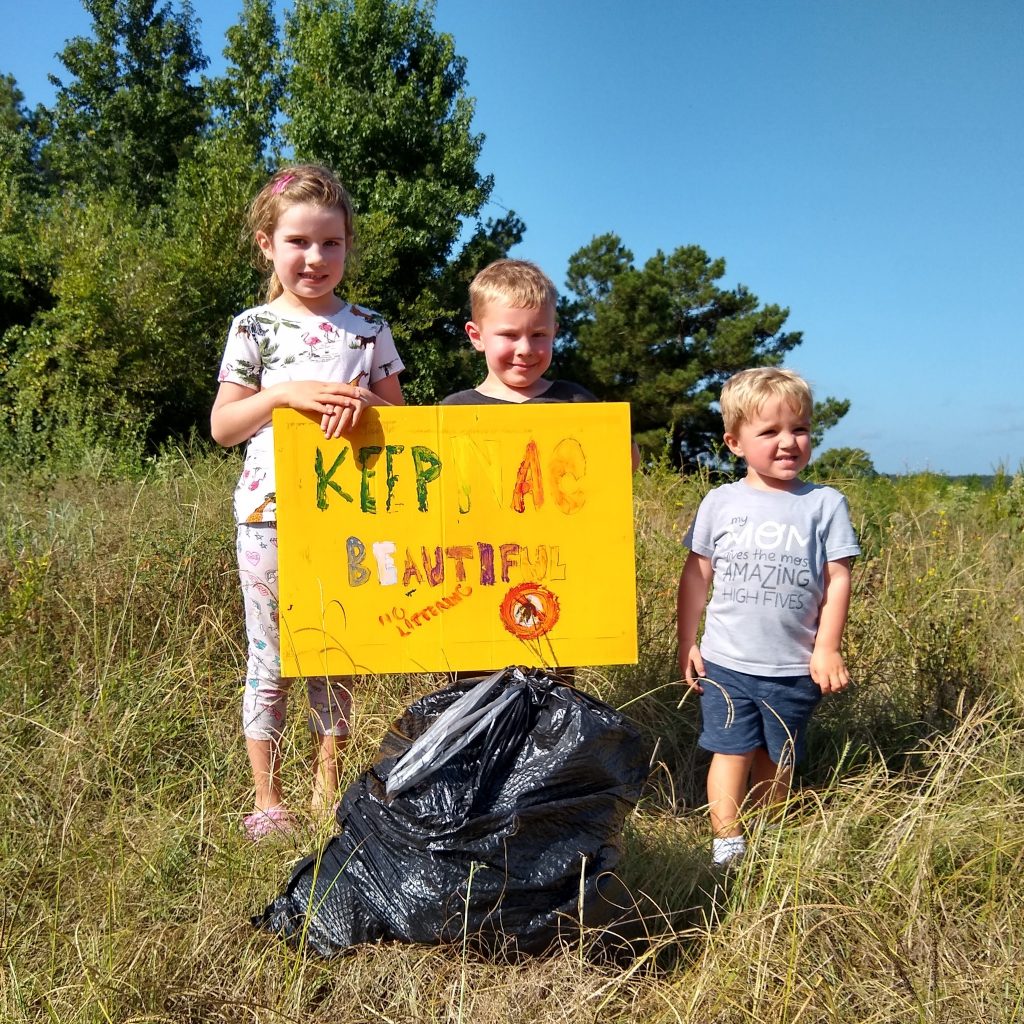 When we returned home, the kids ate snacks and watched Nature Cat and were reminded that Earth Day is everyday. Everyday we can do something to take care of the Earth! Afterall it is one of the greatest gifts that God has given us.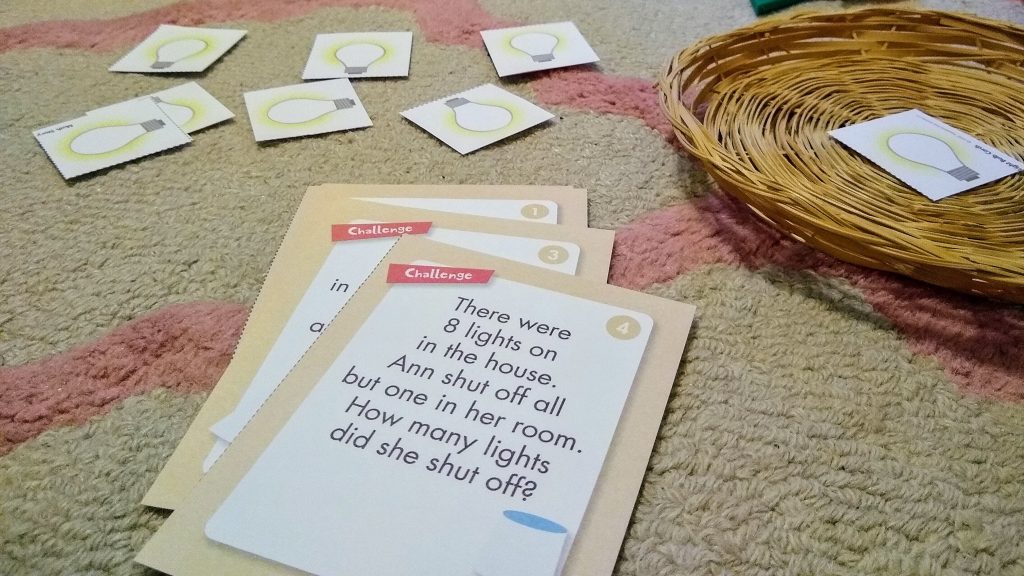 After their snack break, the kids worked out some math problems using the cards from our EEL box. The kids learned about conserving electricity by turning off lights. As we were playing, I could see the little gears in their minds turning as they looked around them. It didn't take long until the kids took off around the house turning off lights we weren't using. They were being conservation superheroes inspired once again by our EEL box.
Seeing them care about their surroundings reminded me of this Charlotte Mason quote: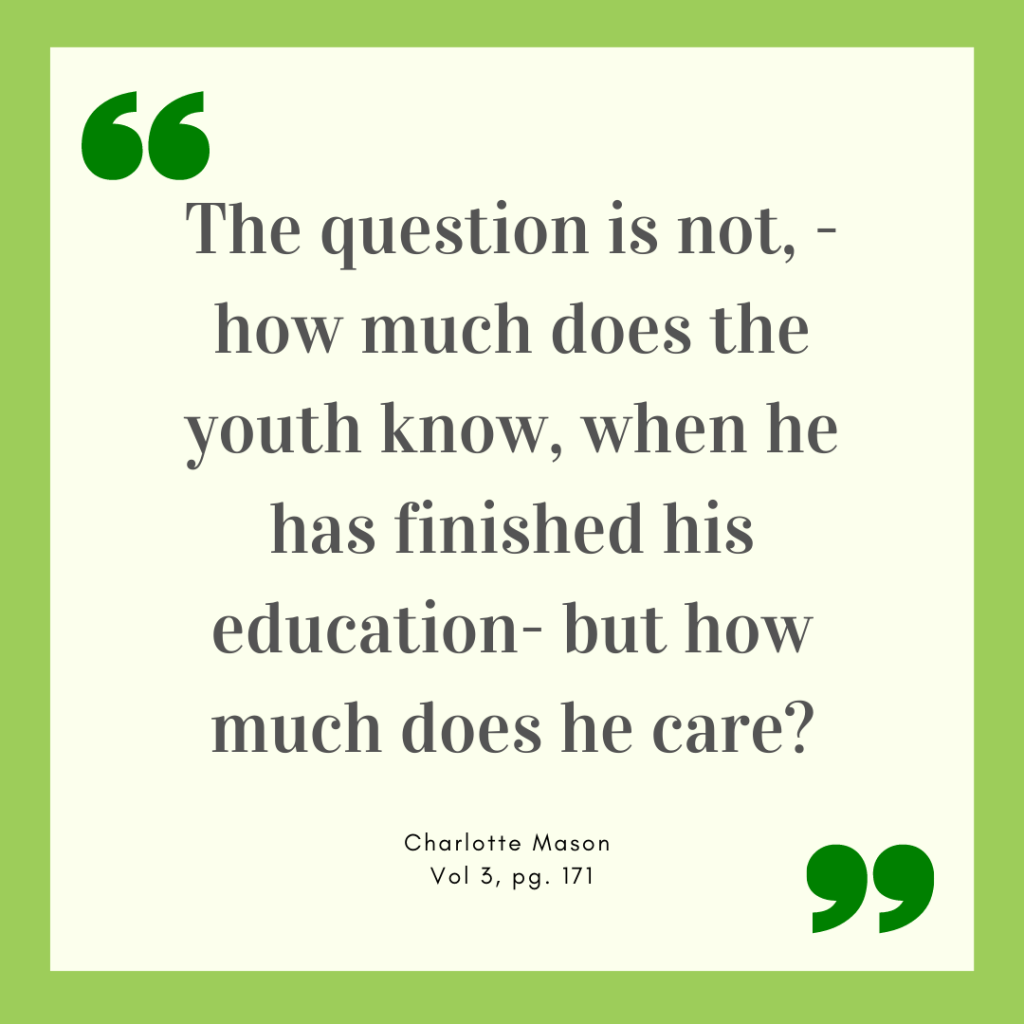 I just love how our little school bus box from Experience Early Learning sparks ideas that show how much they care.