Have you ever sat back and just wondered at the marval of the human body? When I look at my kids and I think about how much they have grown from the moment I felt their first kick to today, I can only see how amazing our Creator God is. Psalm 139: 13-16 are so true. Our body is made in His image (Genesis 1:26-27) and being able to study it, allows us to see Him as well. I am praying that as we study our bodies this month with our "All About Me" box from Experience Early Learning (EEL), we will grow closer to Him.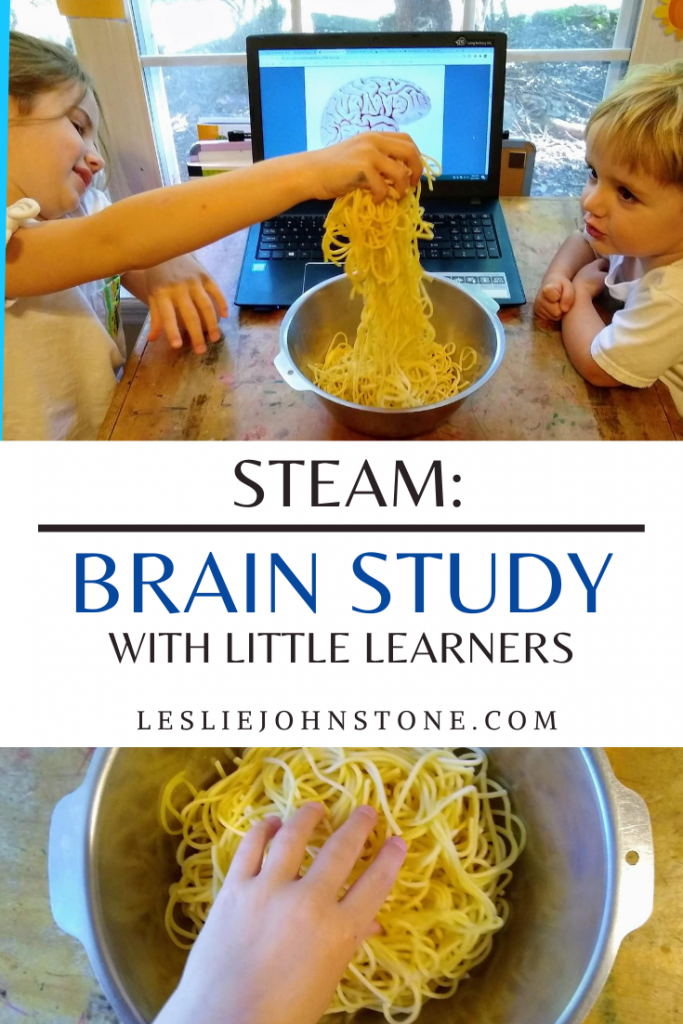 As an Experience Early Learning (EEL) Blogger, I receive the EEL Preschool Curriculum in exchange for my honest opinions and authentic stories about our experiences using the curriculum. All opinions and thoughts are completely my own.
Last week was our first week of our new homeschool year for my 6 year old daughter (1st grade) and 2 year old son. We are still using Experience Preschool mainly for my 2 year old, but his older sister still loves it and as we studied our brain, she could not get enough of our STEAM Station.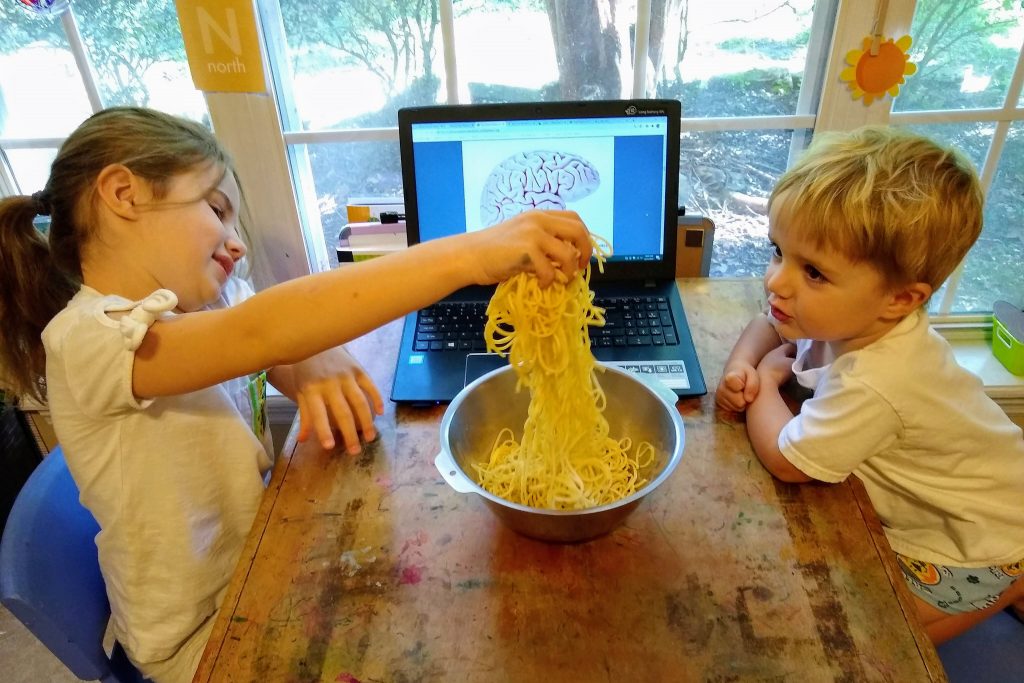 At our STEAM Station our big question was "How does your brain feel?"
My guide from Experience Early Learning suggested that I fill a bowl with cooked spaghetti noodles and let the kids imagine how it is like the brain. I popped up the brain picture on my computer that was in the Member Resources online and let my kids talk, touch, and discover.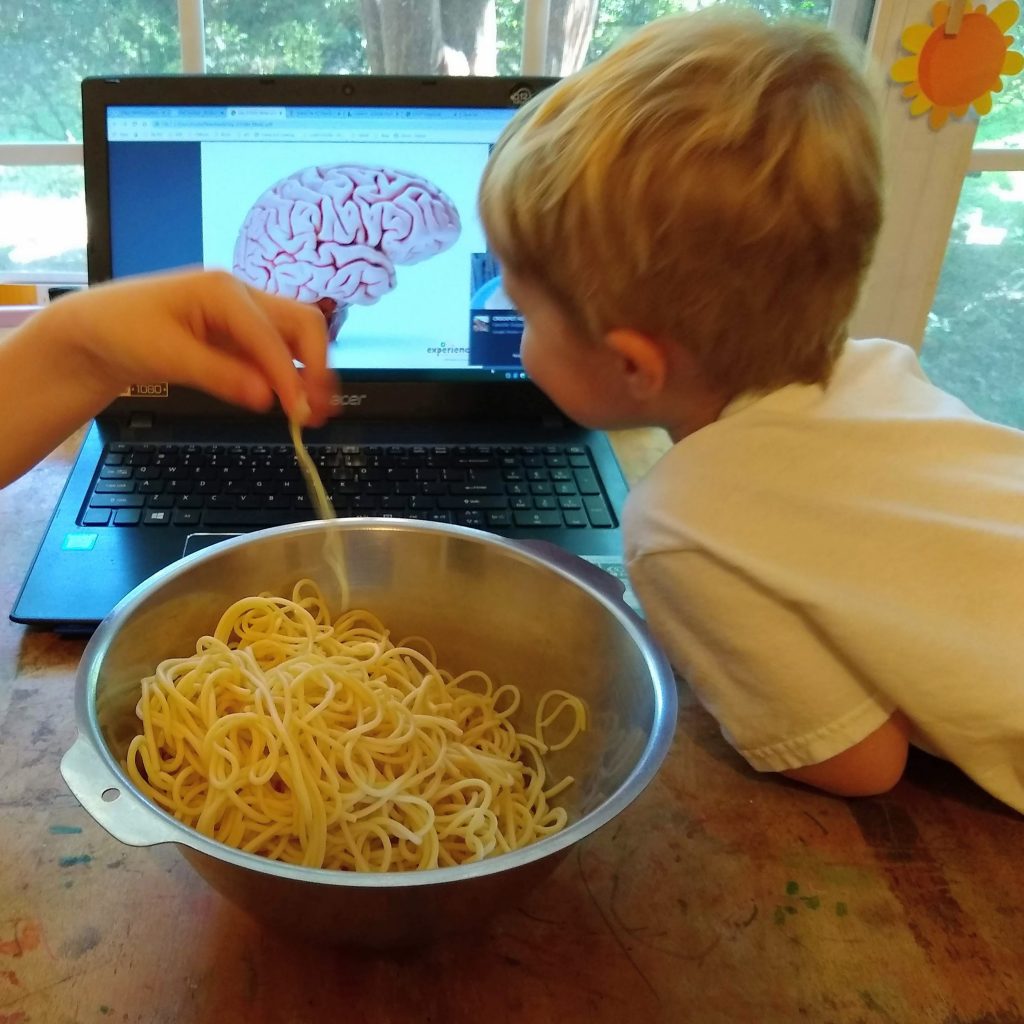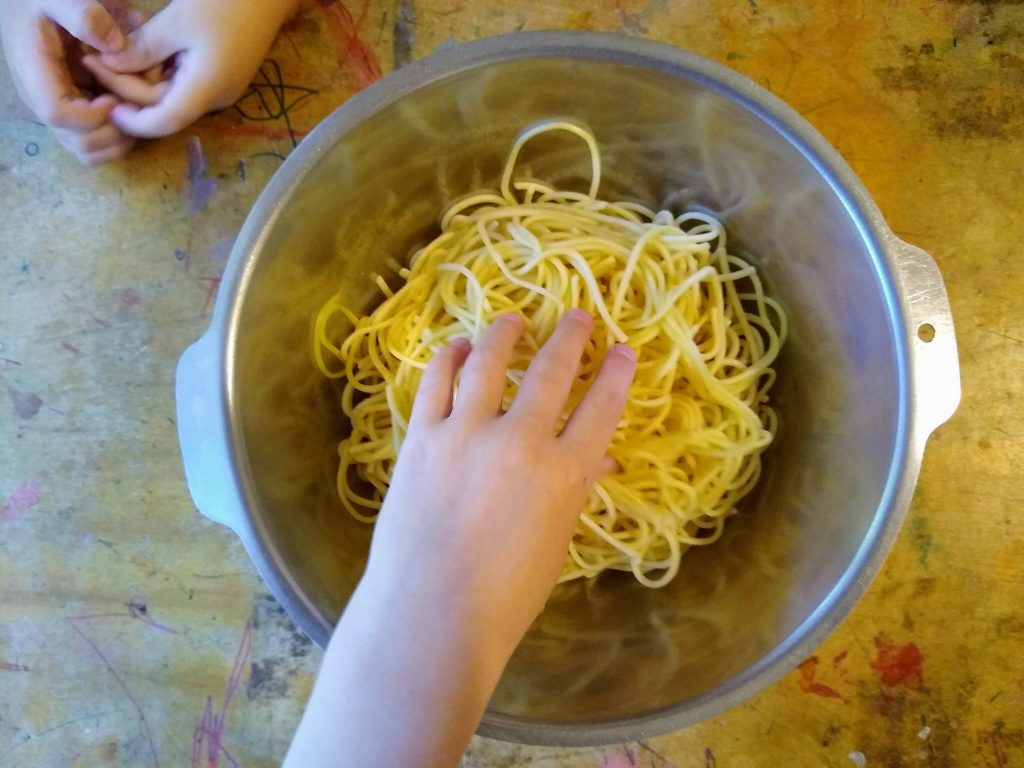 Although my son was not into touching the "brain," he did love looking at the picture of the brain and watching his sister move the noodles around. They giggled while she told me how squishy it was, trying to pull out strand by strand. I asked her: if the noodles are the brain, what is the bowl? It didn't take long for her to tell me it was the skull.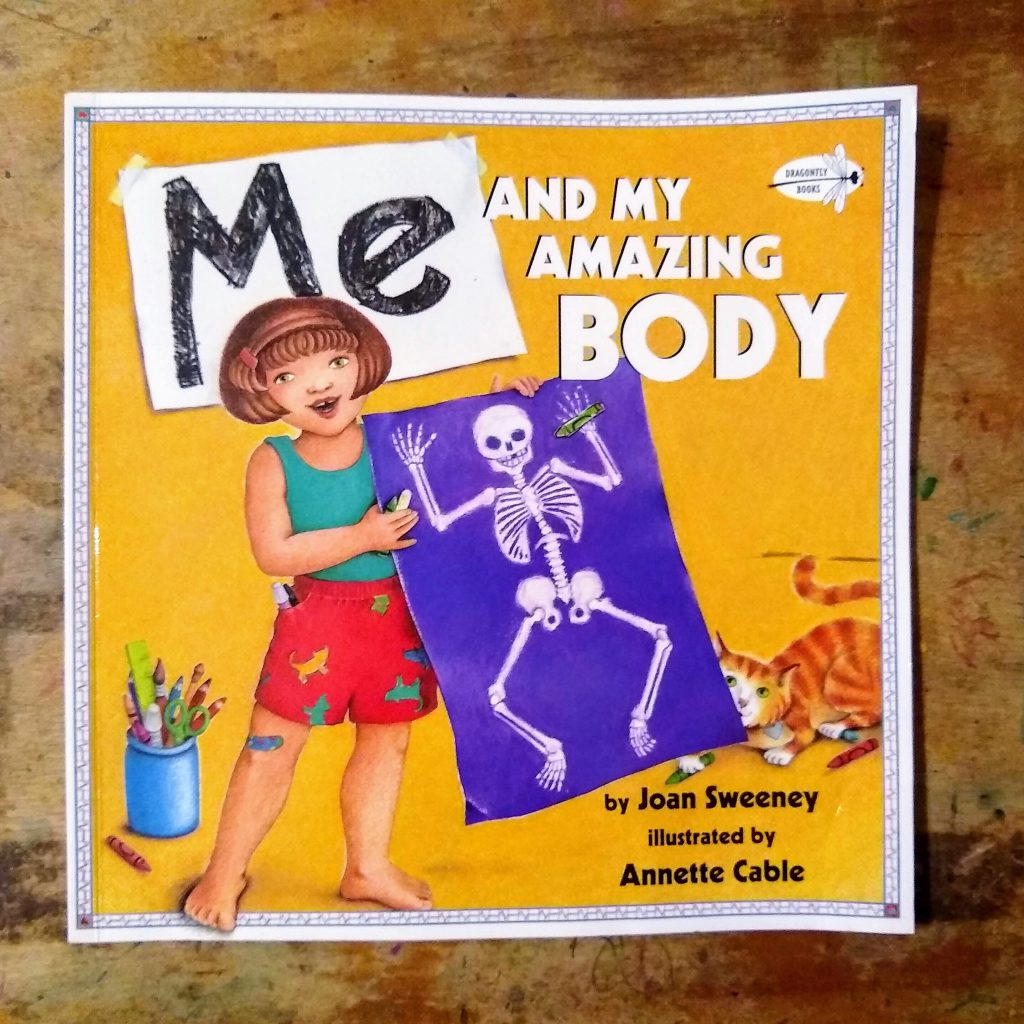 As they played, I read the book Me and My Amazing Body. When I finished reading the brain page, I asked my girl to tell me what she remembered from our reading and I wrote her sentences on my dry erase board. This was the perfect opportunity for her to practicing narration when she reads, which is one of the most important methods of a Charlotte Mason education.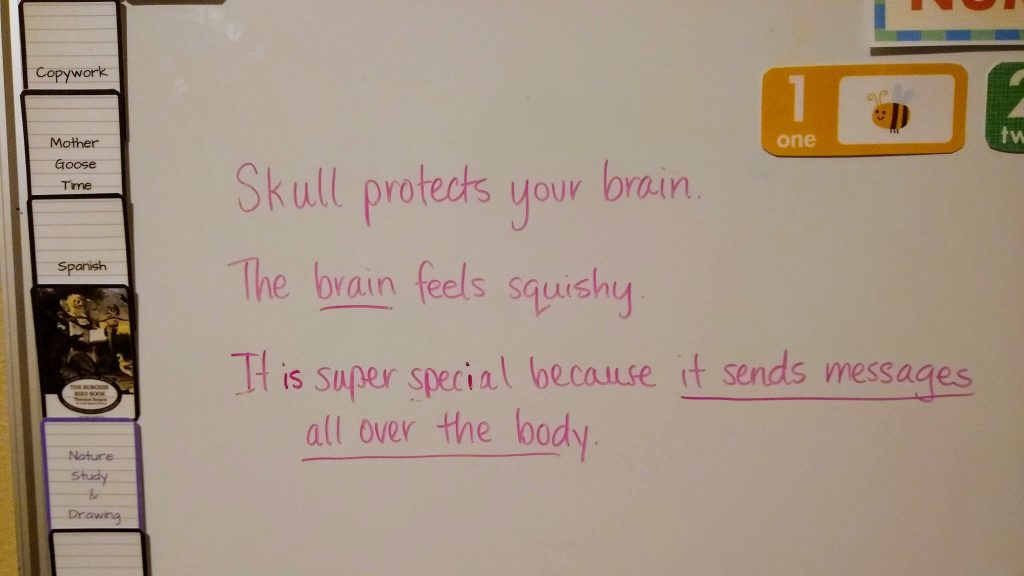 A few weeks ago at Target in their Dollar bins, I bought a pack of 8 story booklets, perfect for writing and drawing their learning. I told her to pick one fact that she wanted to copy and she picked her last sentence and drew a brain without prompting.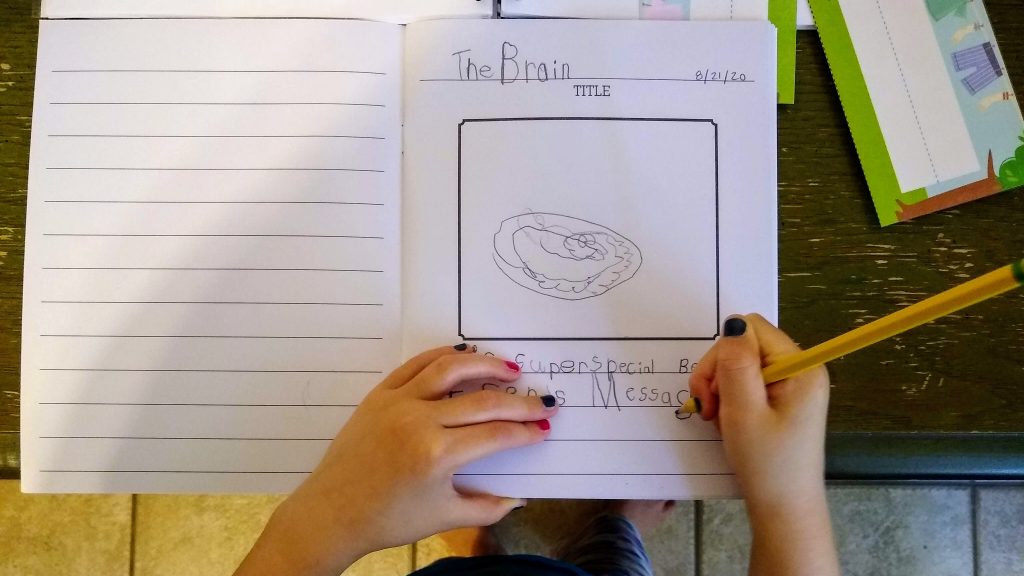 Meanwhile my 2 year old continued to stare at the bowl of noodles debating whether he should stick his hand in or not. He still chose not to.
That's all we did for our brain study… so far. But be sure to check back in with us as I share more of our learning adventures.
You can also follow us on Facebook, Instagram, and Pinterest.