Experience Preschool repackaged their boxes this December. Instead of Daily Discovery bags, they went to a week by week system to create more flexibility, more ways to play, and a much more eco-friendly design with less plastic. You can read all about it on their blog post and on the YouTube video below:
I was a little apprehensive…you know change is hard on anyone and we have been using Experience Preschool for 5 years… but as I began to unpack and organize everything, I can truly see how it can meet all 3 of those goals and actually be a better system for me. Here's what I am enjoying about this new set up…
1. Entire week can be seen.
With a Daily bag system, I just grabbed whatever bag we were going to do that day and all the materials were there. This was great, don't get me wrong, but there were lots of days we missed just due to our outside commitments as we homeschool. This also meant we missed some great learning days and materials. There have been more times than I care to mention where I have said, "Oh man! I wish we had done that." By unpacking the entire week, I can see what we are doing, all the materials, and it makes me excited. And if I am excited, I know the kids will be too.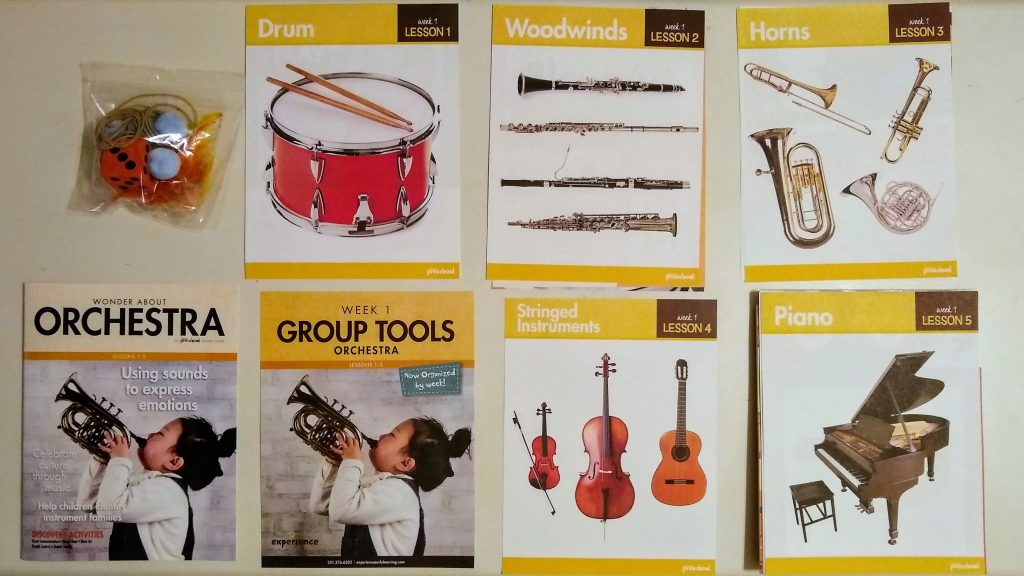 2. Extended play.
There are 2 main bags each week- the Group Tools bag which has games and materials for the entire class, and the Child Tools bag which has the individual items each child will need to do the variety of activities each week. By unpacking the entire week and setting it up, play is instantly extended throughout the week. Kids don't have to wait each day, they can play with as much as the teacher wants to put out for her students which leads me to my next reason…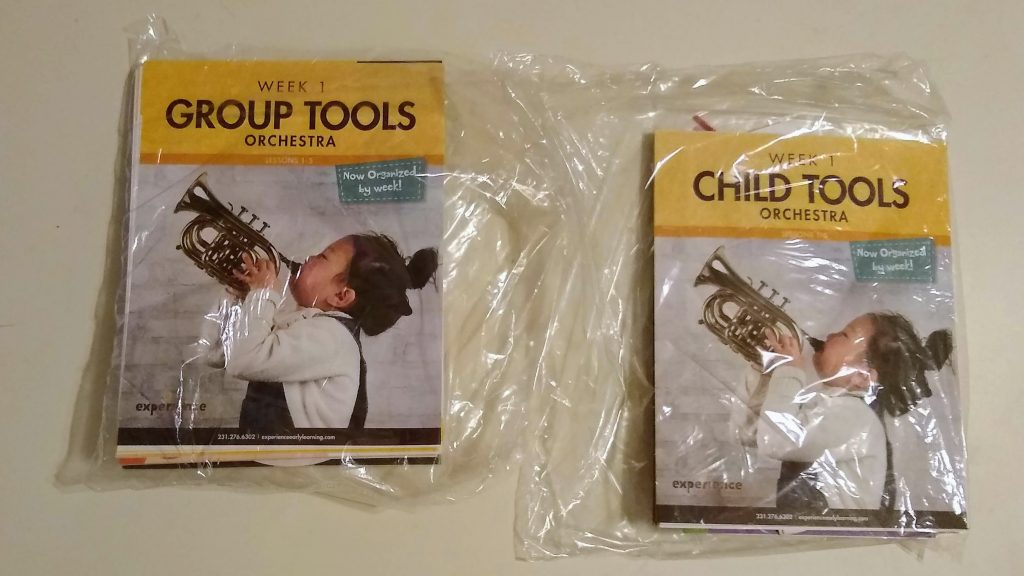 3. Easily prep centers and stations.
Easy prep for centers and stations each week means extended play. Instead of trying to set up things for the month and the kids getting bored, I can set up centers for my preschooler each week to keep him engaged especially when I am busy teaching his older sister. There have been countless times that my preschooler has wanted me to do a lesson with him, but I was in the middle of teaching his sister. Now with everything prepped for the week in centers, he can play and be engaged until it is time for his lesson.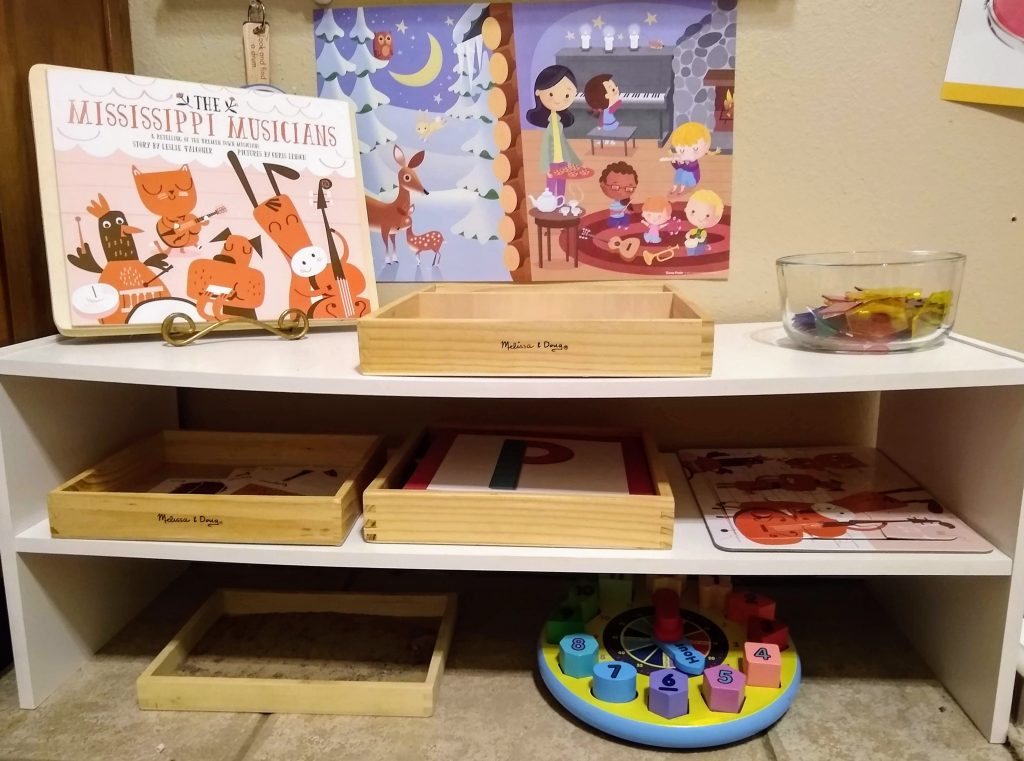 4. Encourages curiosity and ideas.
As I was setting up everything this evening, I instantly saw the connection of ideas for my 7 year old. She saw the pictures of the instruments and dug out her old recorder (yall pray for me) and started playing. My preschooler was excited to see all that he was going to learn and they were already digging into some of the new materials. They will be extremely surprised and curious as this station changes out weekly instead of monthly. A few materials may stay each week, like the letters, but for the most part the materials change, and as that happens curiosity and wonder begins to take shape.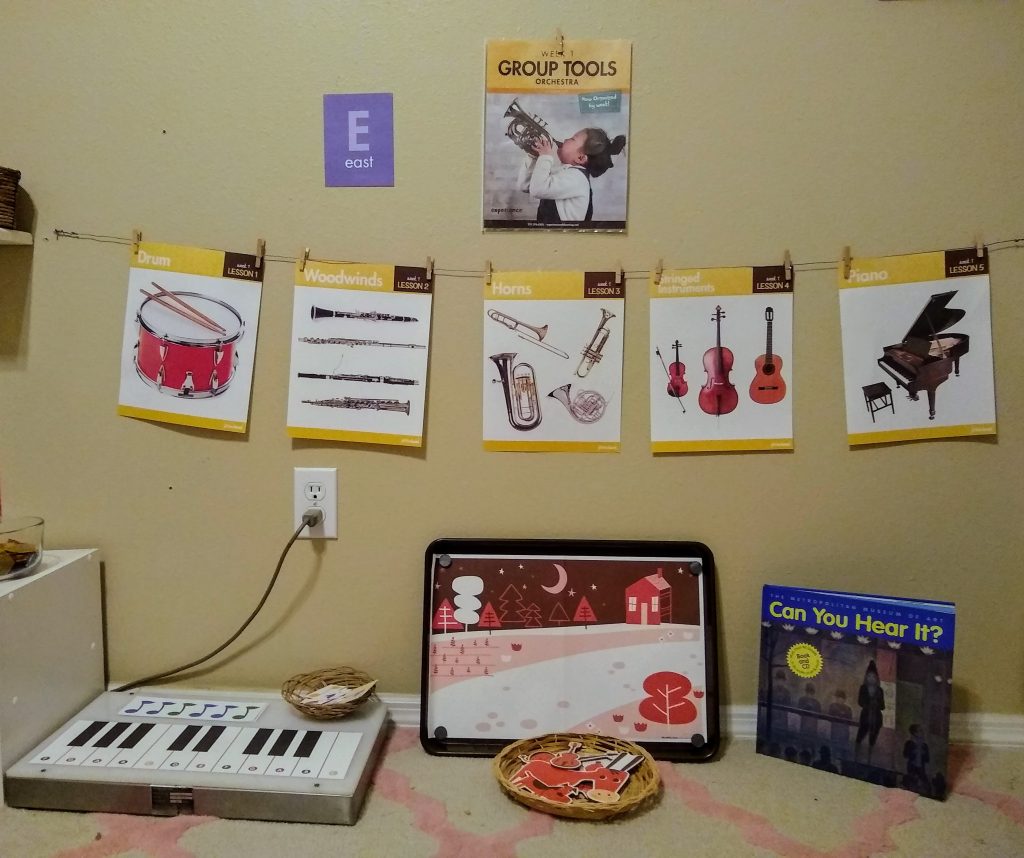 5. Efficient use of materials means very little waste.
Due to our homeschooling and outside commitments, there have been quite a few days that just have not gotten done. In the past, I have had to open each of those discovery bags and organize the left over materials into our supplies. Sometimes this would take me over an hour to do. By having all the supplies already organized for the week, it will be so easy to add whatever didn't get used to our stash as I prep for the new week. And that little bus box can hold hanging file folders yall! Genius!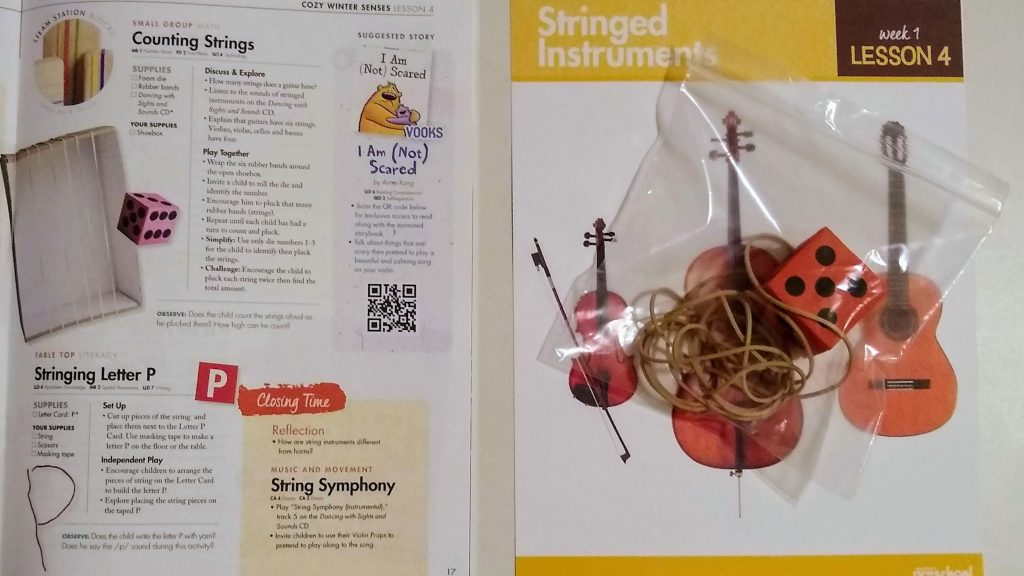 Excited for the new layout? I am! Change is hard, and sometimes I would never know something was better if I wasn't pushed out of my comfort zone. So here is Experience Preschool pushing me out of my comfort zone, but I am excited to see how it works in our family and I can already see the benefits.