A few months ago my 3 year old asked me to teach him how to read. I was stunned. I wasnt ready to teach him to read, but he was and is eager to learn. The kid loves books- loves to look at the pictures and loves to sit in anyone's lap to hear the story. He sees his sister starting to read and he naturally wants to as well.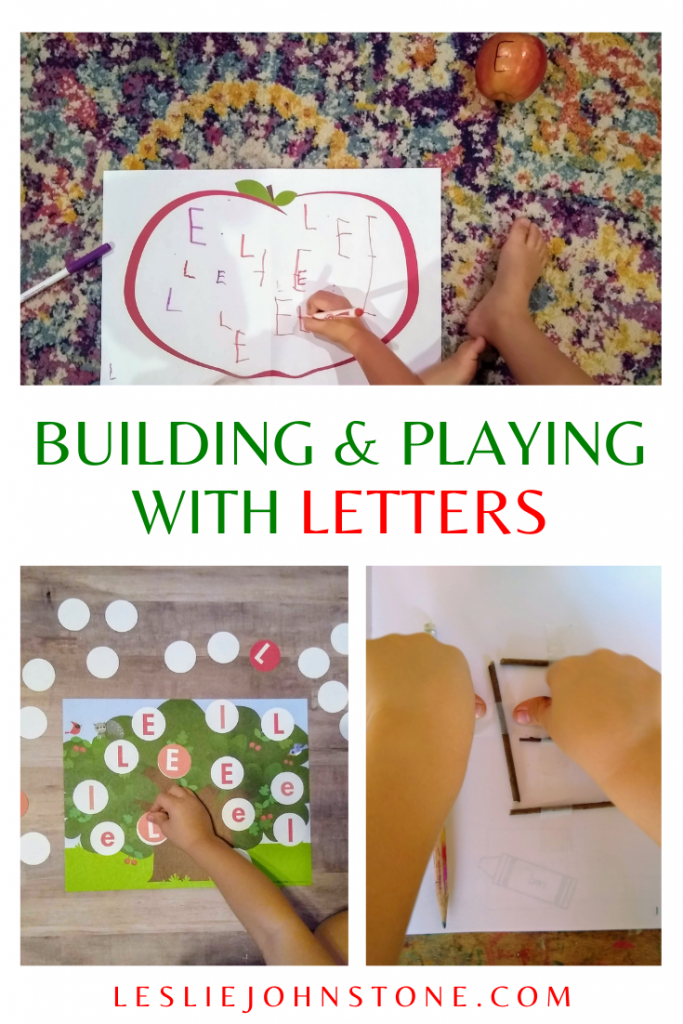 Literacy starts with letter recognition and phonetics. Our little school bus box from Experience Early Learning is perfect for exposing my preschooler to a small amount of letters each month and turning them into games for him to become familiar with recognizing them and practicing their sounds.
My Little Journal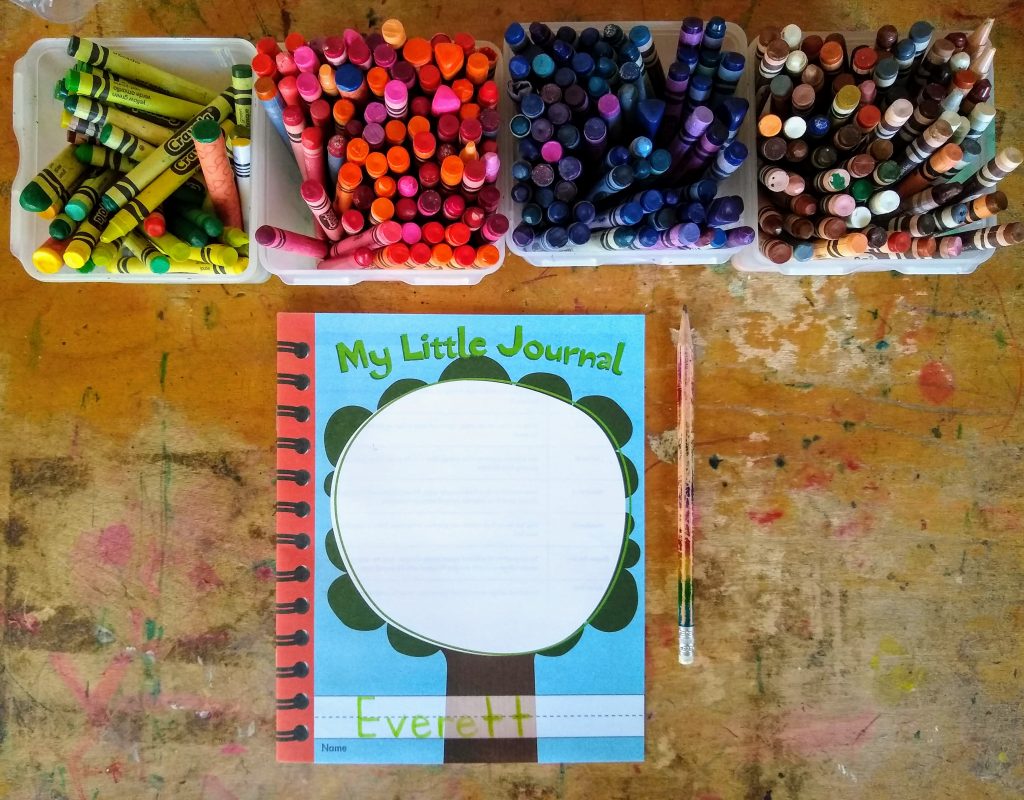 In this month's Orchard Box, we are studying the letters I, L, and E. They are all straight lined letters making them quite easy to build. The inside front cover suggested using twigs to build the letter E. As I taught my daughter her homeschool grammar lesson, my son was out in the yard collecting twigs and pine needles and taping them to his journal. He didn't stop at E either. He decided to build L and I and tape those as well. He had a blast! Then he practiced tracing the lines which he also loves to do, and as he traced he made that letter's particular sound.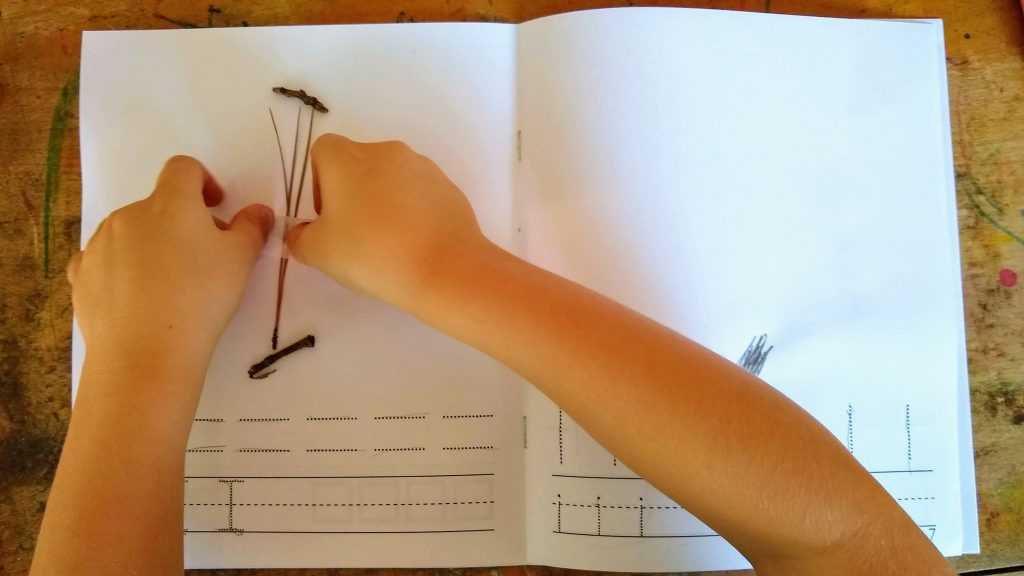 Building Letters: Loose Letter Parts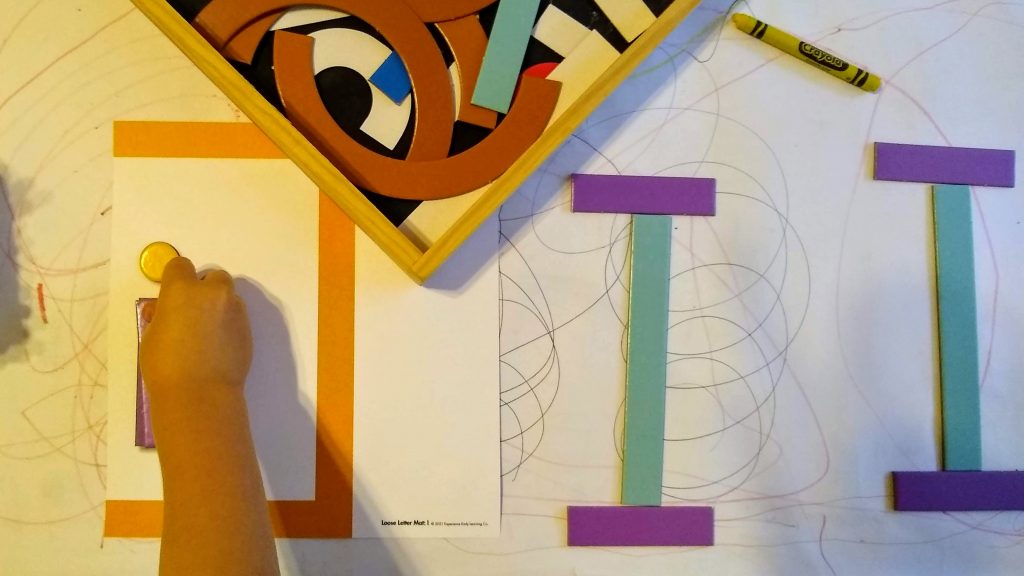 Have you seen loose letter parts before? They are great! They're the basic line shapes to make all letters including curves and straight lines. Children build the letters and can trace with their fingers the letters they have built. We receive a Loose Letter Part card for each letter we are studying that month, so this month our cards are I, E and L. I wish I had snapped a pic of him building all the letters from the past 2 months. He loves these things! When he was done building the letter, we went over it's sound as we touched each letter part he used to build it.
Letter Games
Experience Preschool sends tons of simple literacy games for the kids to play each month. These games are perfect for my 2nd grader to actually teach my preschooler or for me to set up for him to play on his own while I do a lesson with her.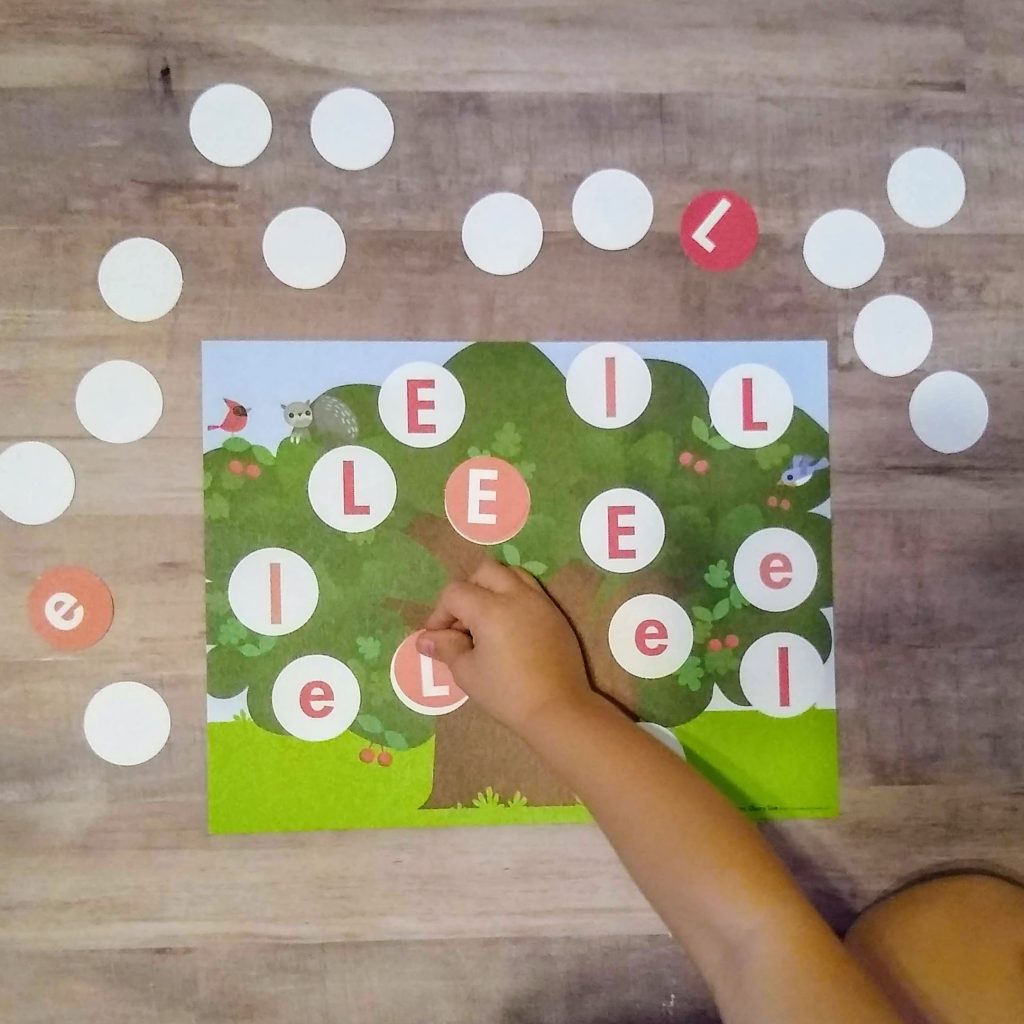 Cherry Letters was a game that was about differentiating between E and L and also about noticing tints of colors. He would flip a cherry letter and then have to place it on the correct matching letter and tint color. Getting the color right was a little challenging, but when he really observed, he got it and completed this game while I finished a grammar lesson with my girl.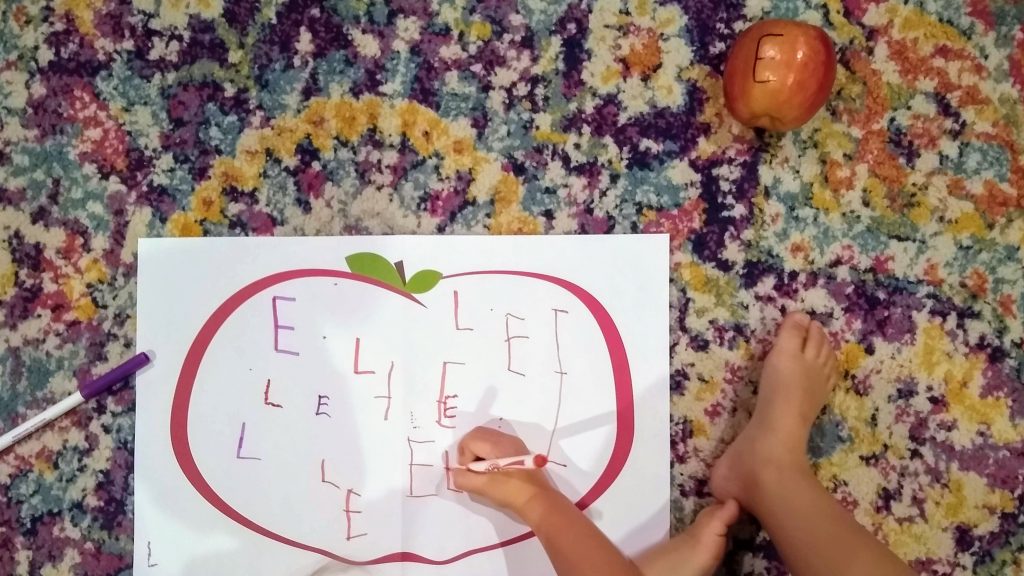 Rolling for Letters was one of his favorite games so far! Seriously this Teacher Guide comes up with some of the simplest ways to make learning fun! All I had to do was draw a capital E and an L on an apple. He then rolled the apple and had to draw the letter on the apple paper Experience Preschool sent us. As he drew it, we practiced that letter's phonetic sound. L's still sound like /w/ for him so this was great practice. Afterwards, we ate the apple for snack.
This is just the tip of the iceberg when it comes to Experience Preschool Language and Literacy component. I love how easy it is for me to get it together and how much he learns and has fun doing it.