We have dove into our Water Adventure week from Experience Early Learning, and on a rainy day here in East Texas, we enjoyed some water themed activities even when we were cooped up indoors.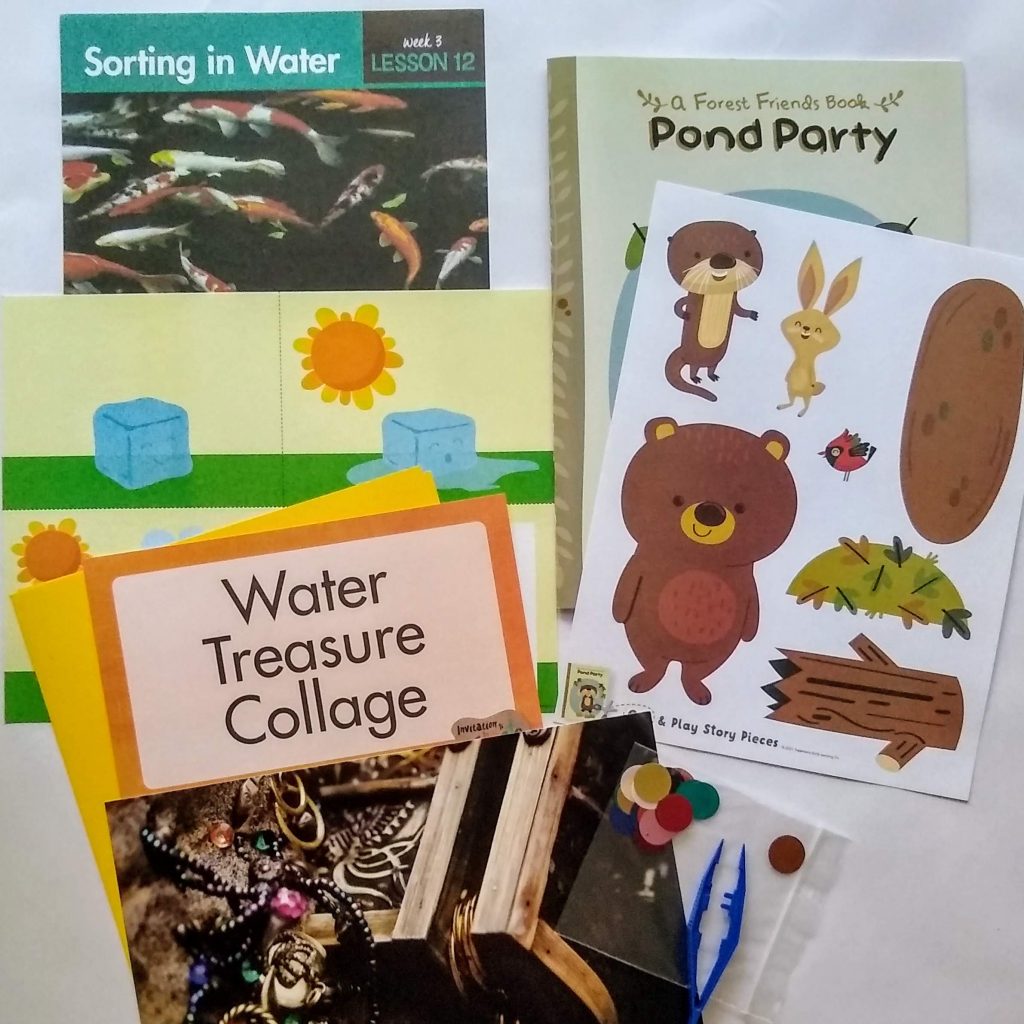 Our day started with us looking at the theme poster and me asking "What can you see in the water?" The kids were quick to respond with Koi fish. We stand and observe them often when we go to the zoo. I asked them if there was a way they could sort the fish and my girl noticed the varying colors. So we worked on a sorting activity next with seeds. To make it even more fun and challenging, place the seeds in water and use tweezers. I let my kiddos just use their hands on the this one.
After completing their sorting activity, we read our Forest Friend Book that came in our Experience Early Learning box- Pond Party. We receive one of these books and matching puppets each month that focuses on a specific character trait. This little book taught about empathy, thinking of others, and sharing.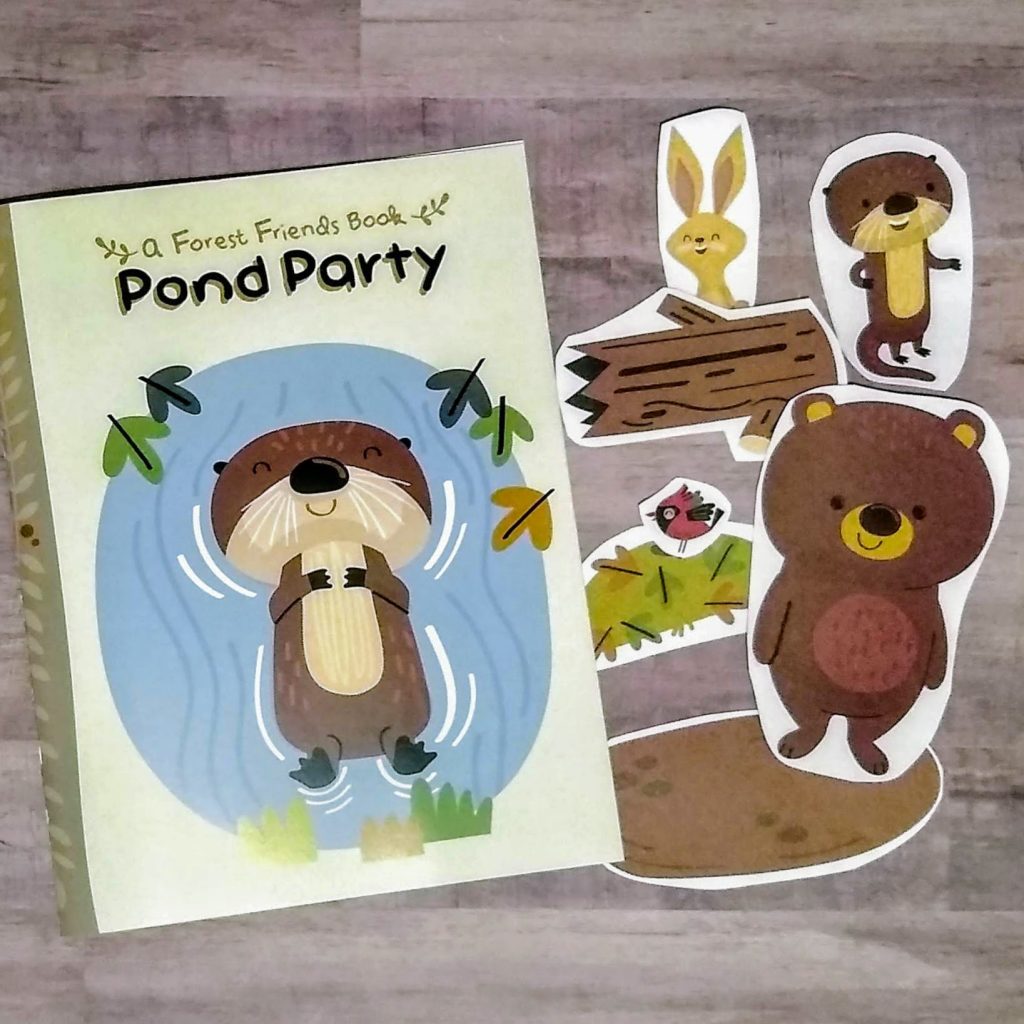 In homeschooling, we follow the Charlotte Mason method. There is so much to her thoughts on education (she wrote 6 volumes) and one of the prime strategies she used was narration- a telling back of what a child has heard with the parent/ teacher not interrupting but letting the student tell what he or she gleaned from the reading.
This has been a struggle for my quiet and contemplative 6 year old. Putting her thoughts into words has been difficult, but continued practice in narration has helped her more and more become comfortable in speaking. Her 3 year old brother is the exact opposite. He came out of the womb talking and he talks all. day. long. He loves to narrate his entire life, and I don't even have to ask for him to tell me the story; he eagerly wants to share it with me… or anyone within ear shot. Here is his narration of the story:
I love how our Experience Early Learning box comes with one of these stories and puppets each month. The kids practice narration and create their own stories throughout the month with these little puppets.
After narrating, I set out our Invitation to Create: A Water Treasure Collage.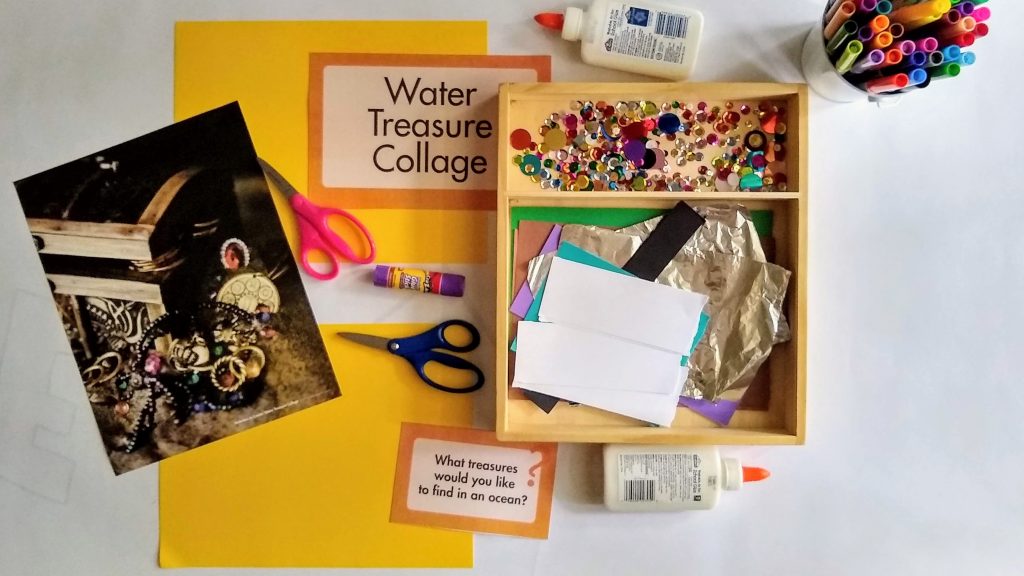 Experience Early Learning sent us the Inspiration photo, sequins, and yellow background paper. I added extra paper (which they didn't use), markers, glue, and scissors. I asked them what they saw in the photo. Then I asked them how could they use the materials in front of them to make their own picture. My son said he was going to make a treasure chest just like the picture. My daughter said she was going to also make a treasure chest, but she wanted a mermaid in her picture at well. I loved their ideas and left them to their work.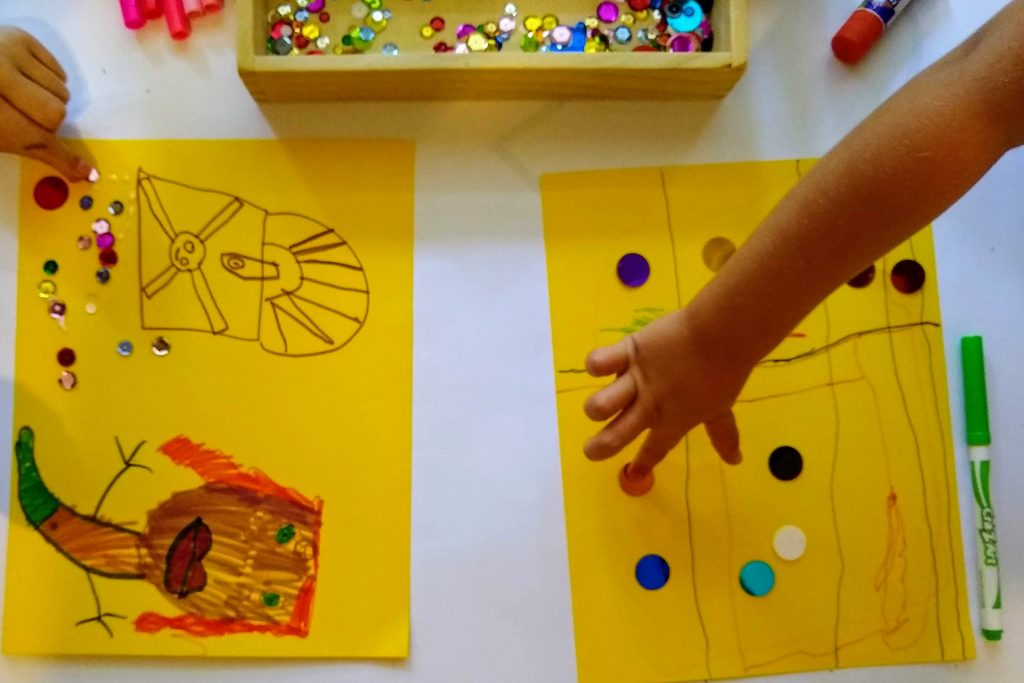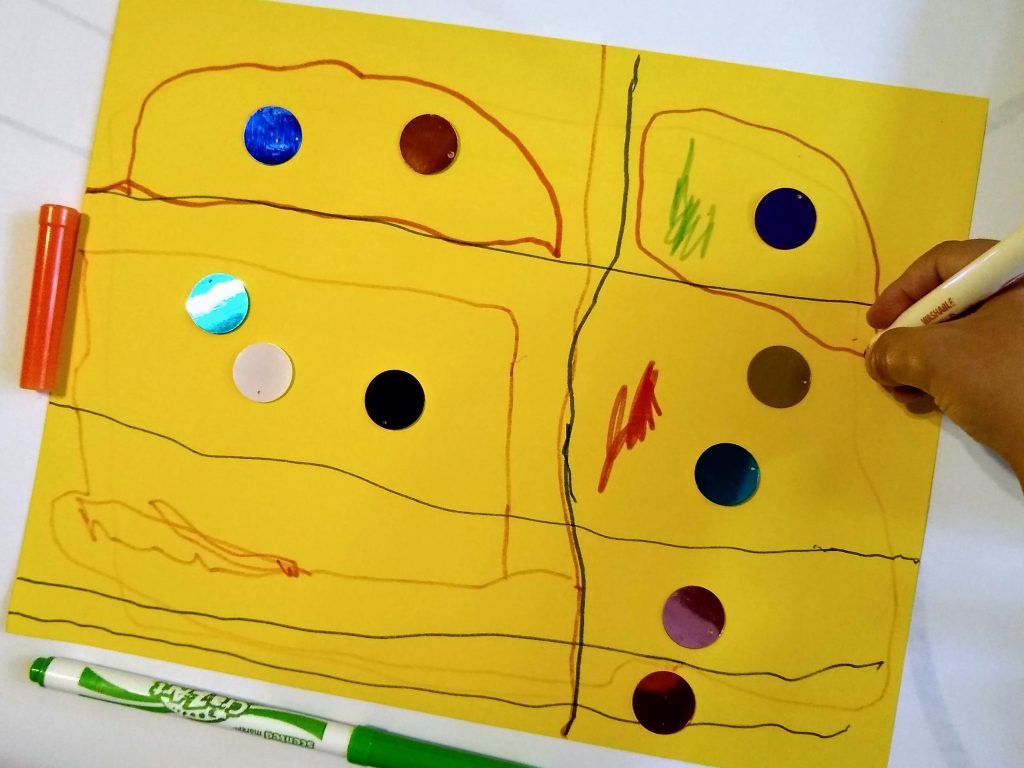 The children decided they needed even more items so they raided our sticker drawer (they have access to tons of art supplies daily) and added space stickers to their underwater collage, but they used them in underwater ways. For instance, my daughter used the astronaut to become a scuba diver and the stars became starfish. My son said the planet stickers were more treasure.
I loved how their work turned out.