This post contains affiliate links.
We love process art around here and we have been doing it for years thanks to Experience Preschool, our beloved monthly school bus box.
As an Experience Early Learning (EEL) Blogger, I receive the EEL Preschool Curriculum in exchange for my honest opinions and authentic stories about our experiences using the curriculum. All opinions and thoughts are completely my own.
I love how easily Experience Preschool makes process art for us. With our Autumn Leaves process art they sent us a high quality inspiration photo, cardboard leaf stencil for each artist, sponge for each artist, and cardstock for they artwork. All I had to add was paint, leaves from outside, and glue all of which I had on hand.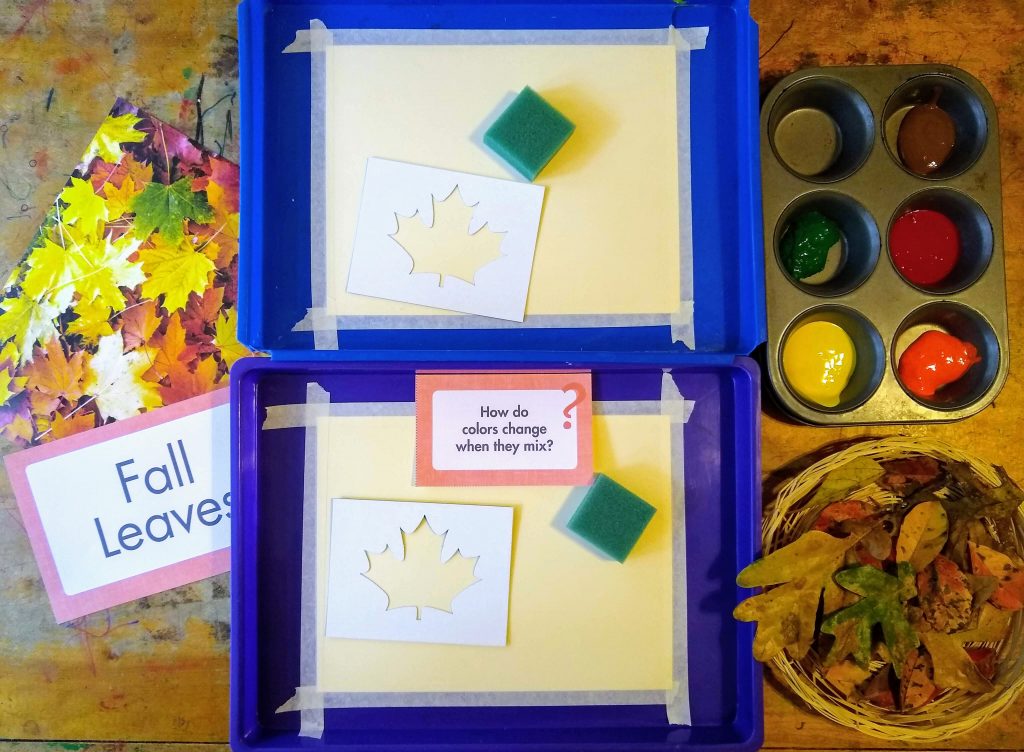 What is Process Art?
Process art is all about learners making their own decisions about how their work should look, not trying to make it look like everyone else's. It's about growing one's imagination and exploring materials. This can definitely be challenging in our Pinterest loving world with all the million crafts you can buy with pictures of what it looks like on the outside of the box.
Don't get me wrong, there is a time and place for those kinds of crafts and I love them. But they are crafts most of the time and not truly fine art. Process art is an exploration in fine arts and what it truly is like to be an artist.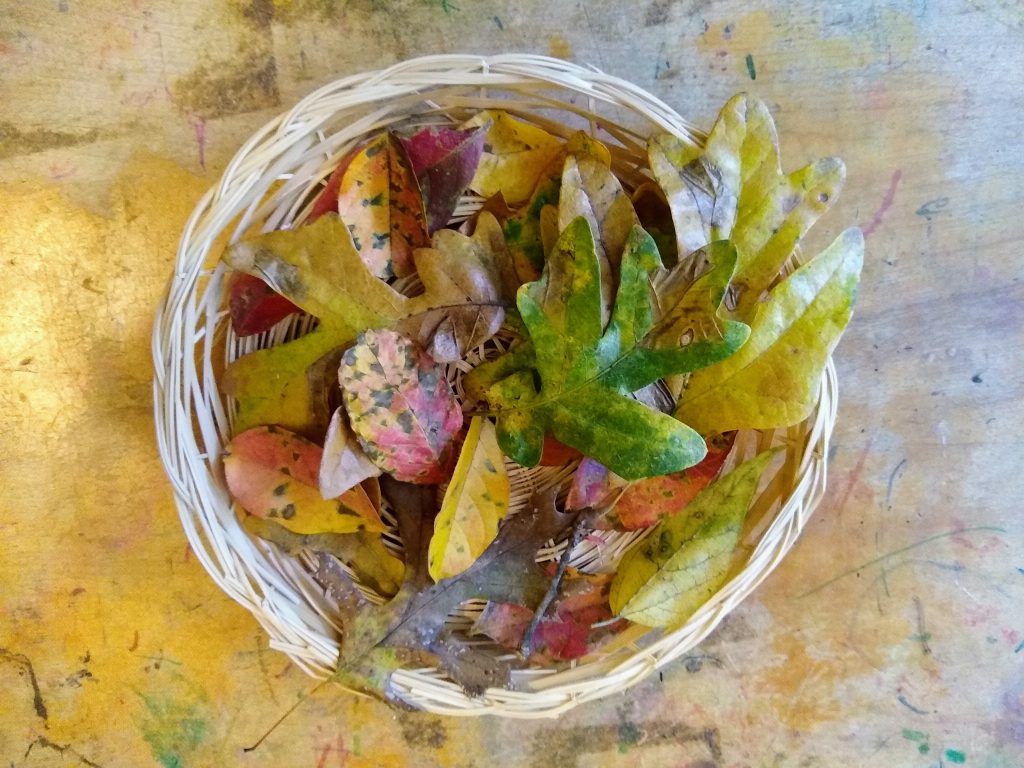 Engage: Get inspired!
Go outside. Get inspired by nature. Move slowly and look carefully. We gathered beautiful fall leaves from our oaks and crepe myrtles before painting anything.
Look at pictures. Experience Preschool sends us an inspiration photo with each Invitation to Create. Even if it wasn't autumn right now, we could look at the beautiful photograph and still get inspired.
Explore: Demonstrate and Step Back
My college degree is in Art Education. As an art teacher, you want to introduce students to all sorts of materials and techniques, but what they do with what they learned has to be up to them. They have to own their learning, and if they stumble upon an idea and want to explore it, the art room needs to be a safe place for that to happen. We all learn best from actually doing.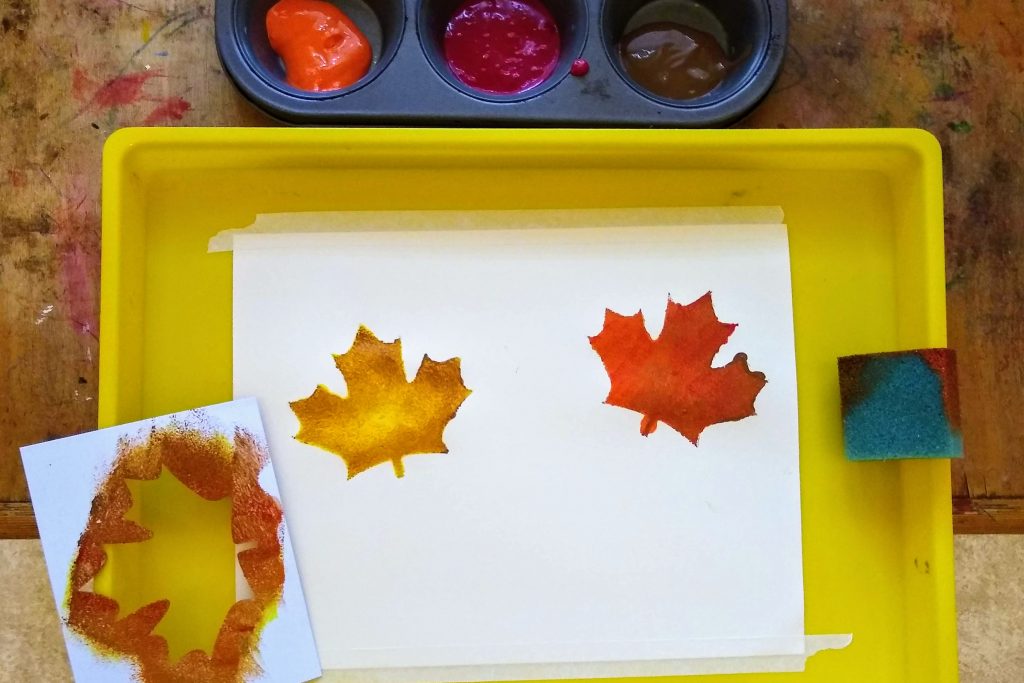 Demonstrate how to use the materials. I showed my kids how to hold the stencil down first, how to put paint on their sponge (very little dab into the paint), and then how to apply it. They had already told me about the leaves having multiple colors, so I demonstrated how to place the lighter color first and then dab the next color. Watching the demonstration made them eager to try it out themselves.
Step back. This is the hardest part for me to do. Keeping my mouth closed and letting them explore the materials on their own is hard, but it is so rich and rewarding for your students. Unless they are using the materials in a completely inappropriate way, I try to keep my dialogue to only asking questions or giving encouragement.
If they have an idea, let them run with it if you can. Adding markers or gluing items to create a collage on one's art isn't a big deal, and it means the world to them that you are encouraging their idea.
Explain: Talk About Your Masterpiece
One of the best parts about being an artist, is having the chance to showcase your work and talk about it. Being able to articulate one's thoughts, how one made something, or favorite parts of one's work is such a huge benefit to all students. Hearing feedback from others about what they liked about their work makes students feel proud, helps them become better listeners, and actually learn how to take criticism, which is much needed these days. I know it can't happen every time, but see what happens for yourself when you dedicate time for your learners to discuss their masterpieces.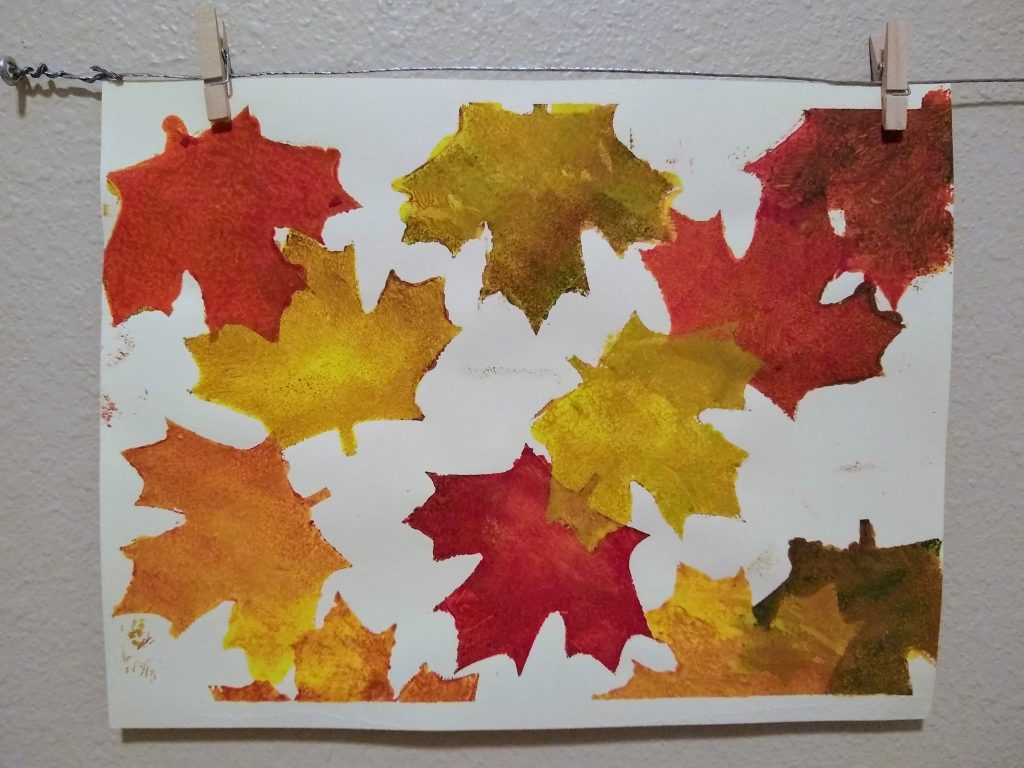 Enjoy!
Don't forget to try this alongside your learners! If they see you having fun and trying new things, I know they will follow close behind.
Happy learning, creating, and exploring process art!