This post contains affiliate links.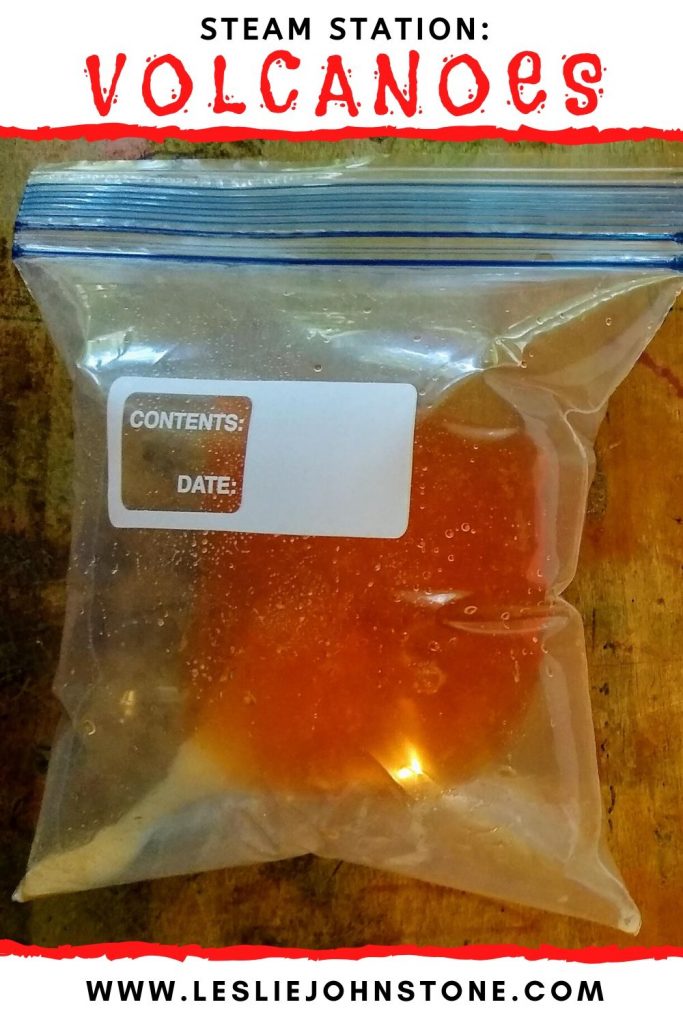 Hey there yall! This month, my kiddos and I are on a learning adventure studying Islands with Exploring Early Learning, and if you explore islands, you most likely will come across some Volcanoes!
We've all done the volcano experiment of baking soda and vinegar and watched the fizzing eruption and most likely watched it cascade down a triangular shape of some sort.
BUT… have you ever tried to capture the reaction?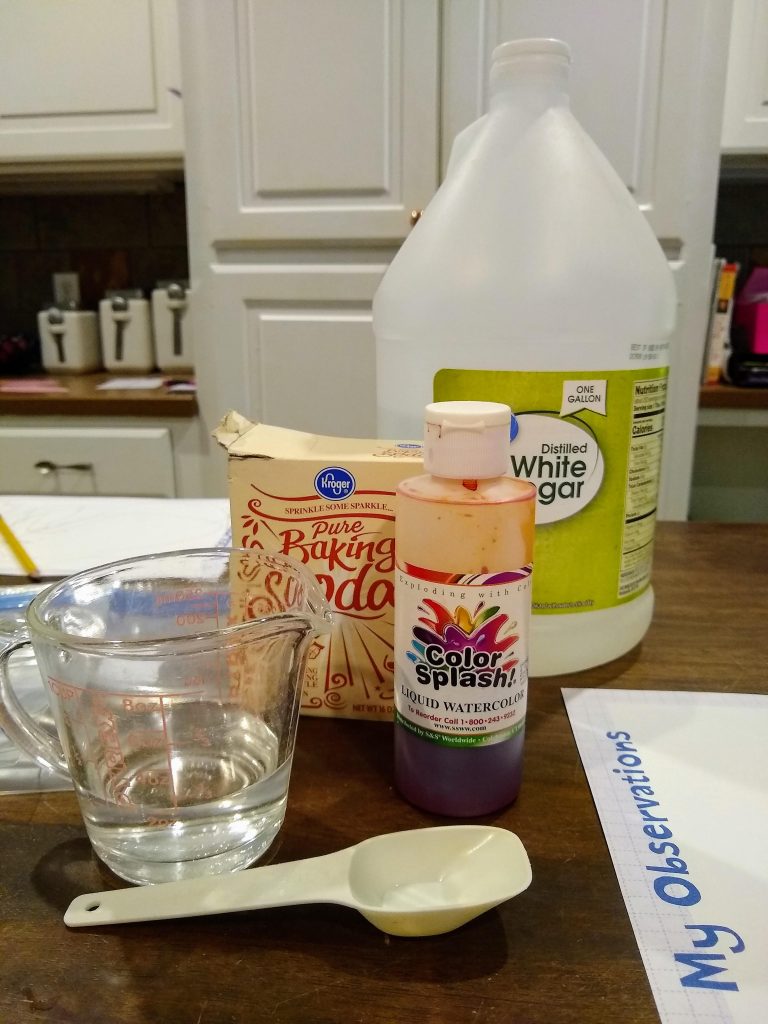 Well, that is just what we did thanks to EEL and our suggested experiment in the Teacher Guide! All you need, besides baking soda and vinegar, is a plastic ziploc bag and some coloring (if you want). We used orange liquid watercolors. I would suggest you do this outdoors just in case your bag explodes, but ours didn't. We performed this experiment in the kitchen. Check out our video below!
Experiment:
Place 1 TBSP of Baking Soda in a quart size or larger Ziploc Bag.
Measure 1/4 cup of vinegar in a liquid measuring cup. Add coloring if desired.
Pour vinegar into the bag and seal quickly.
Observe the chemical reaction.
Ask: How is this like a volcano?
I love how Experience Early Learning sent us this Observation sheet. My 5 year old drew the "before vinegar" picture on top and the "after vinegar" below. She said that the baking soda "looks like snow," so she drew snowflakes in her bag and labeled it baking soda. It made me smile.
Just look at that bag! Isn't it amazing how much is expanded!? You can know that a chemical reaction has occurred when the 2 substances combined produce fizzing, or a temperature change, or a gas is produced. By capturing this reaction in a ziploc bag, we were able to see and feel all 3 of those changes! Perfect for kids of all ages especially those littlest learners!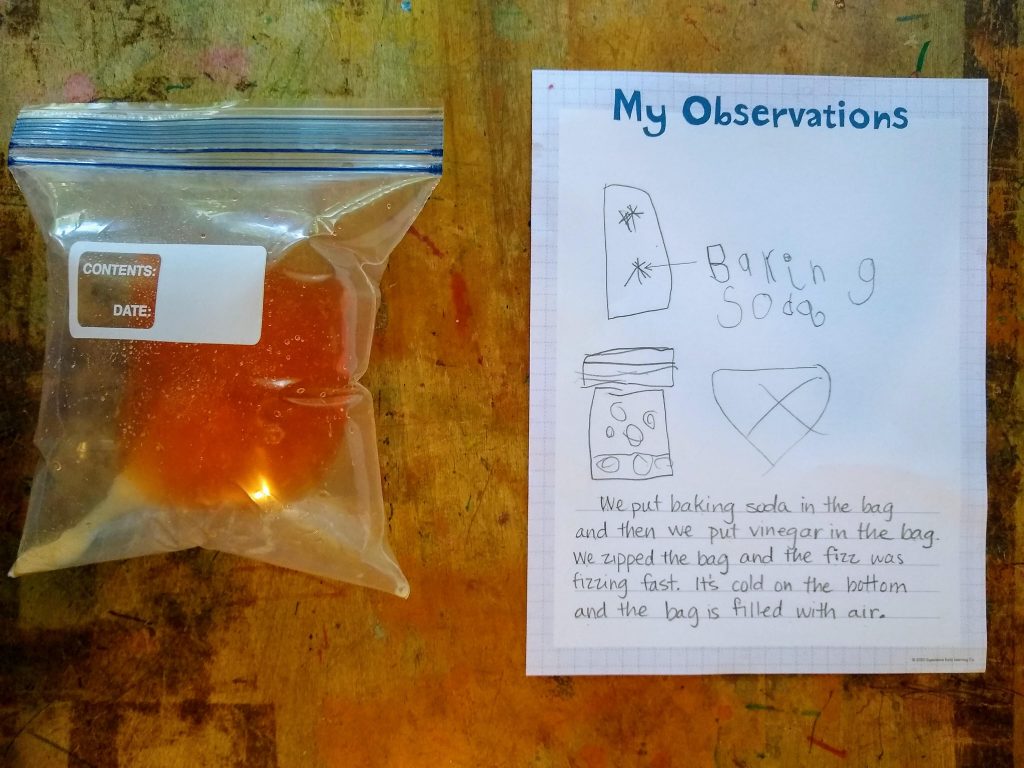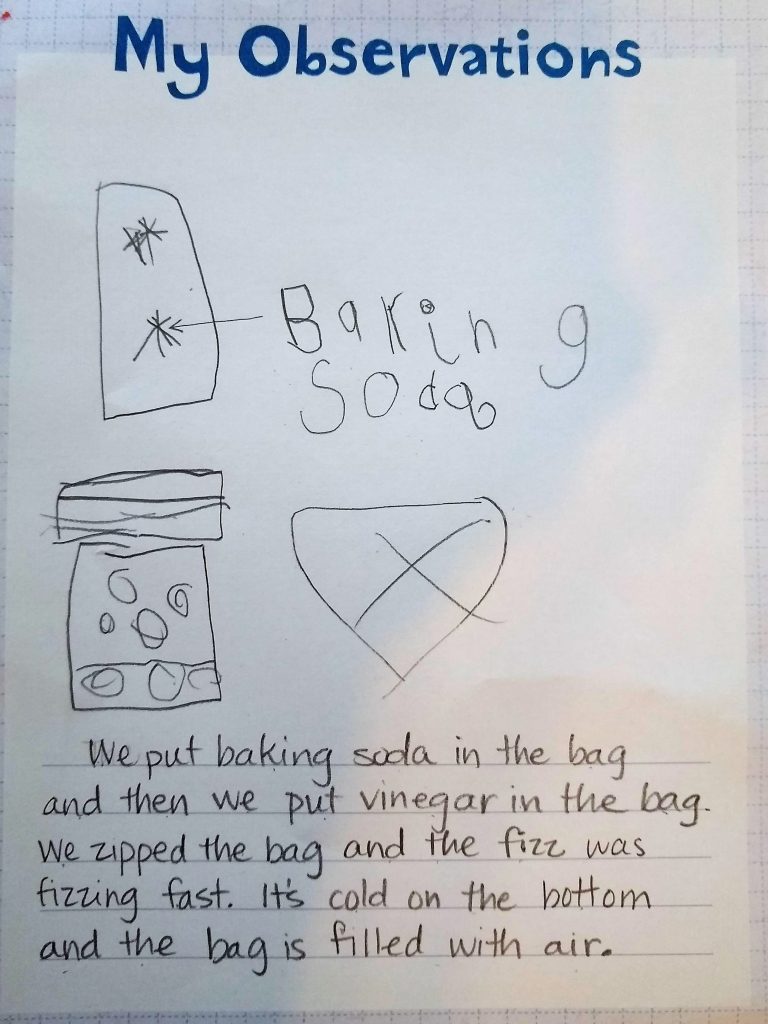 After my 5 year old drew her picture, she dictated to me about her experiment. This is one of those things that I will keep in her memory box. Although my 2 year old can't record his thoughts like she can, you can tell from the video how much he was into the experiment and that he had some great observations as well.
I taught these kind of concepts to my 6th graders back in the day and I LOVE how I am able to teach them again to my little kids in a new way just right for them.