This post may contain affiliate links.
We saw our first bluebird EVER last week! It was absolutely stunning and was only outside our window a few seconds before it was gone. We have Blue Jays that have built nests around our home. In fact, we had one outside our window for over a minute a month or so ago and really had time to observe and take in its' beauty, but bluebirds are a rare treat.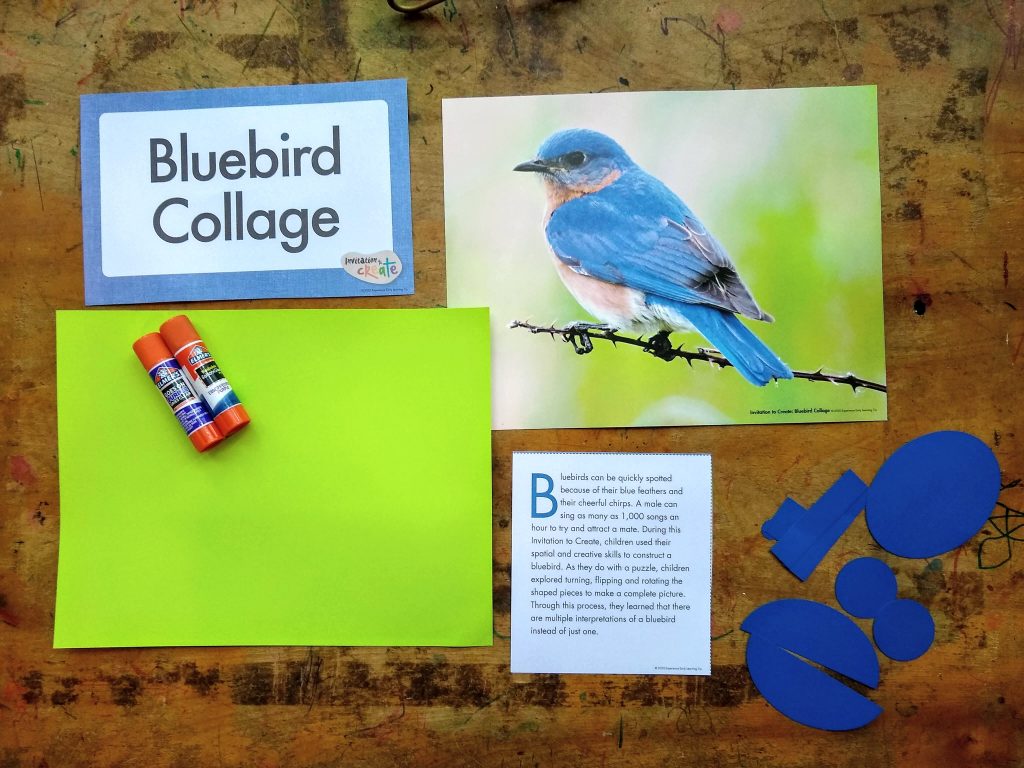 This week we are studying Tree Birds with our Experience Early Learning (EEL) box, and today was Bluebird day. Instead of focusing so much on the bluebird, our lessons involved more of building birds and learning and playing games with colors.
Our first activity was a Bluebird Collage using blue pre cut shapes that EEL sent us. My kindergartener constructed a "Momma Duck" and drew four baby ducklings. She narrated an entire story about her picture that I wrote on the back. When I asked my 2 year old what he made, he responded with "Jay," as in blue jay. He loves blue jays.
Our favorite activity though was the Spin and Construct a Bird. This was a great activity for both kids. It reinforced colors with my toddler and helped my 5 year old create her own unique bird through drawing shapes.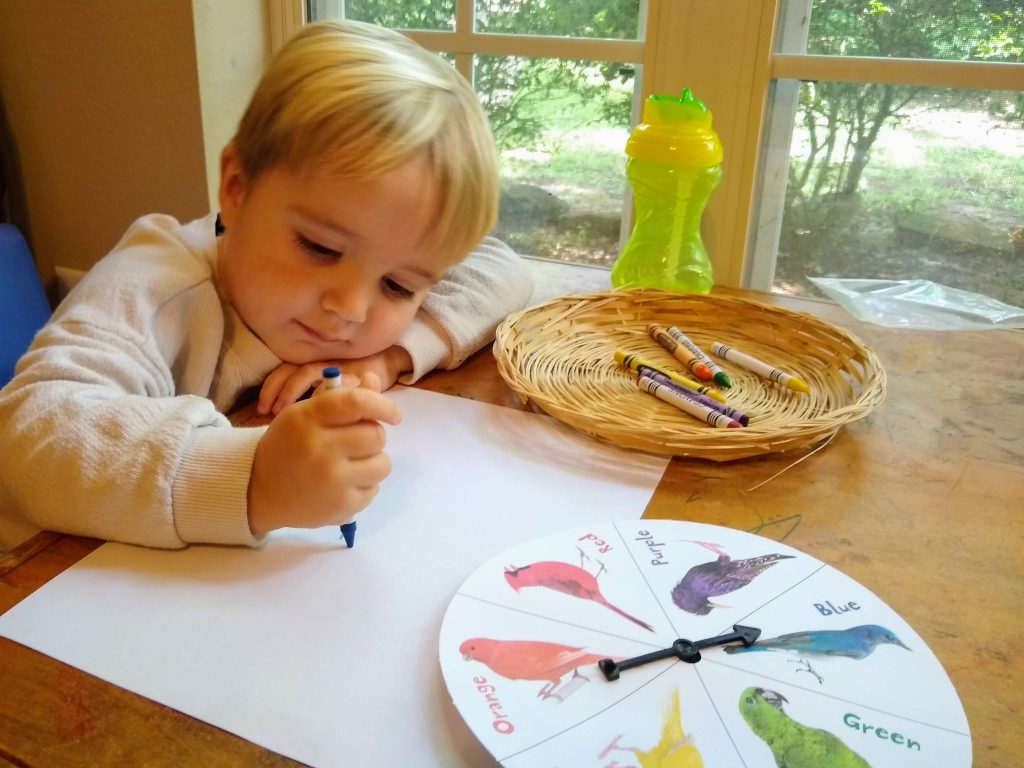 EEL sent us this gorgeous spinner with pictures of birds in all the colors of the rainbow. My kiddos took turns spinning the spinner, then grabbing that color to draw with. My 2 year old just drew lines, while my 5 year old used the color to draw a particular bird body part (body, head, beak, feet, tail, wings, ect) of her choosing.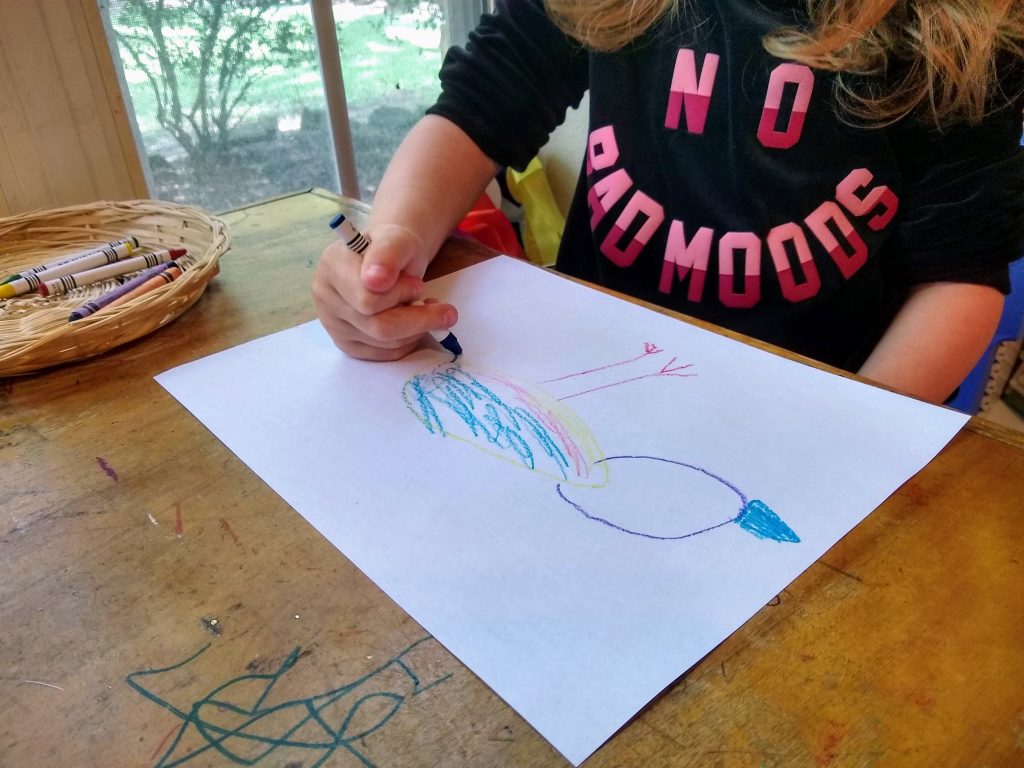 We did this 2 different times, with 2 completely different birds as an end result. I loved doing this alongside them as well. It was great practice in drawing simple shapes to construct the birds, and my toddler just loved spinning the spinner.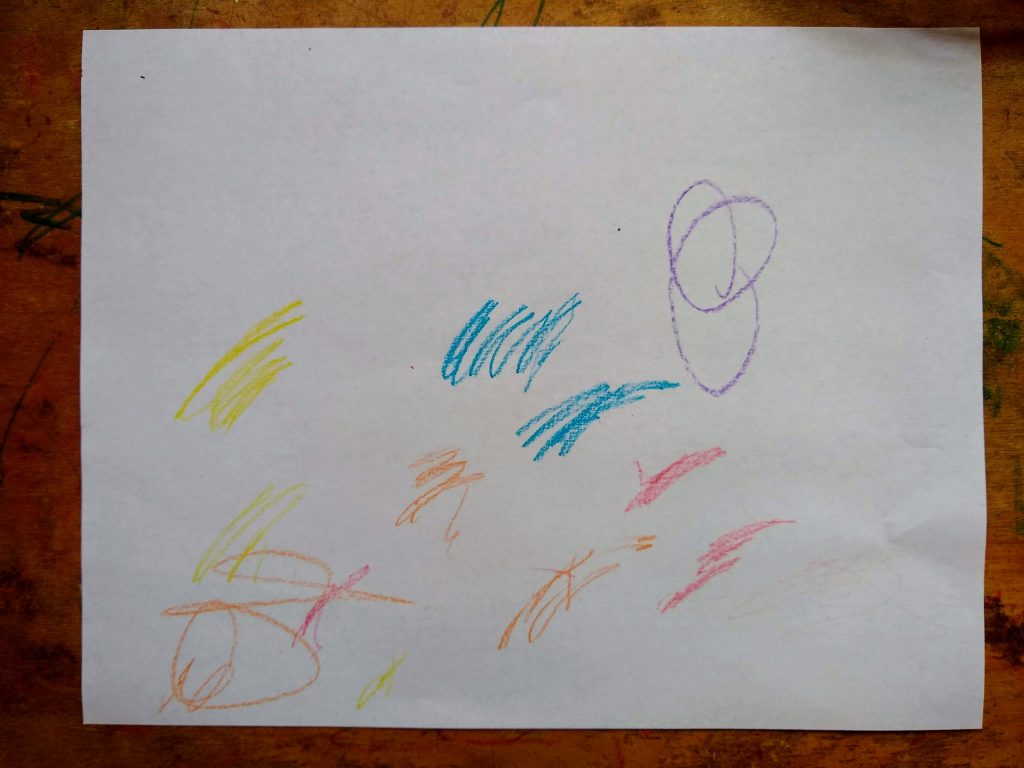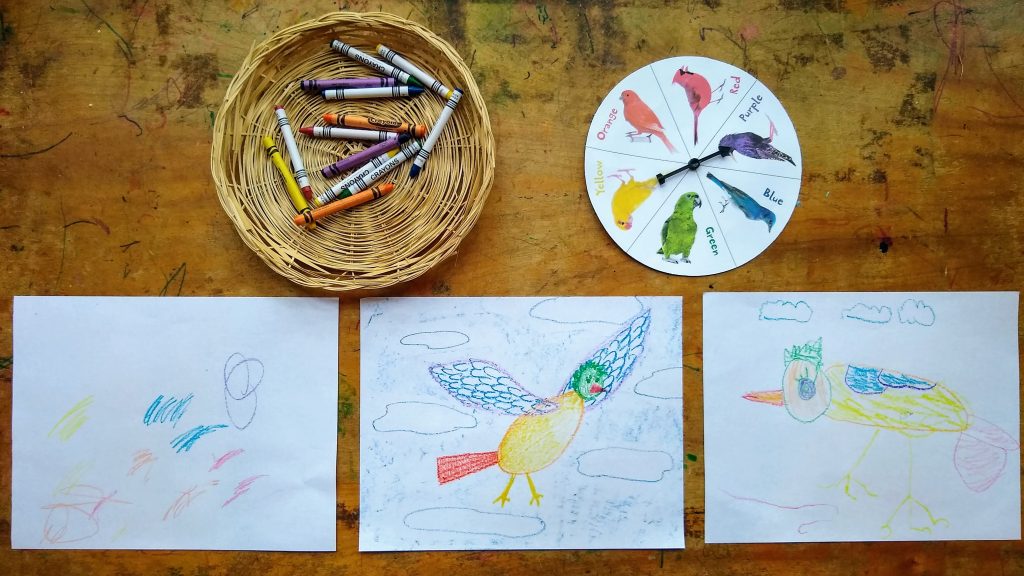 You don't have to have a bird spinner to do this, just any way of drawing cards for rainbow colors. You could put colored construction paper in a bag or box, have a child draw out a color, state its' name, and then use that color crayon to draw the next bird body part. You could do this as a family and see a variety of birds all made by using the same colors for the body parts, but I guarantee that no 2 birds will be the same.
Will you try building birds with your littles? Which type will you try- the shape construction or crayon color choice?
Whatever you do have fun building those birds and making memories with your littles!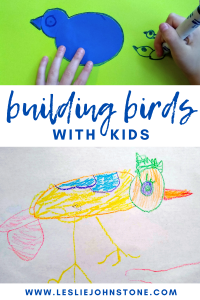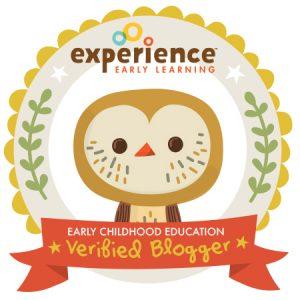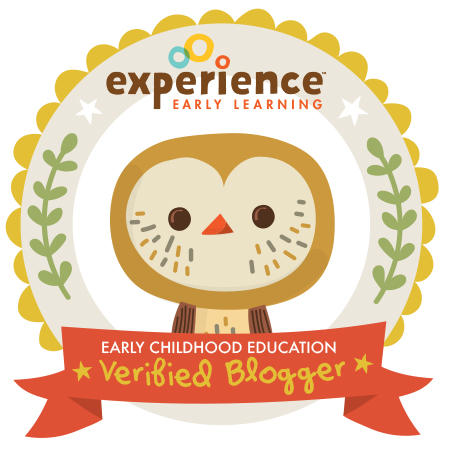 As a Experience Early Learning (EEL) Blogger, I receive the EEL Preschool Curriculum in exchange for my honest opinions and authentic stories about our experiences using the curriculum. All opinions and thoughts are completely my own