As a Experience Early Learning (EEL) Blogger, I receive the EEL Preschool Curriculum in exchange for my honest opinions and authentic stories about our experiences using the curriculum. All opinions and thoughts are completely my own.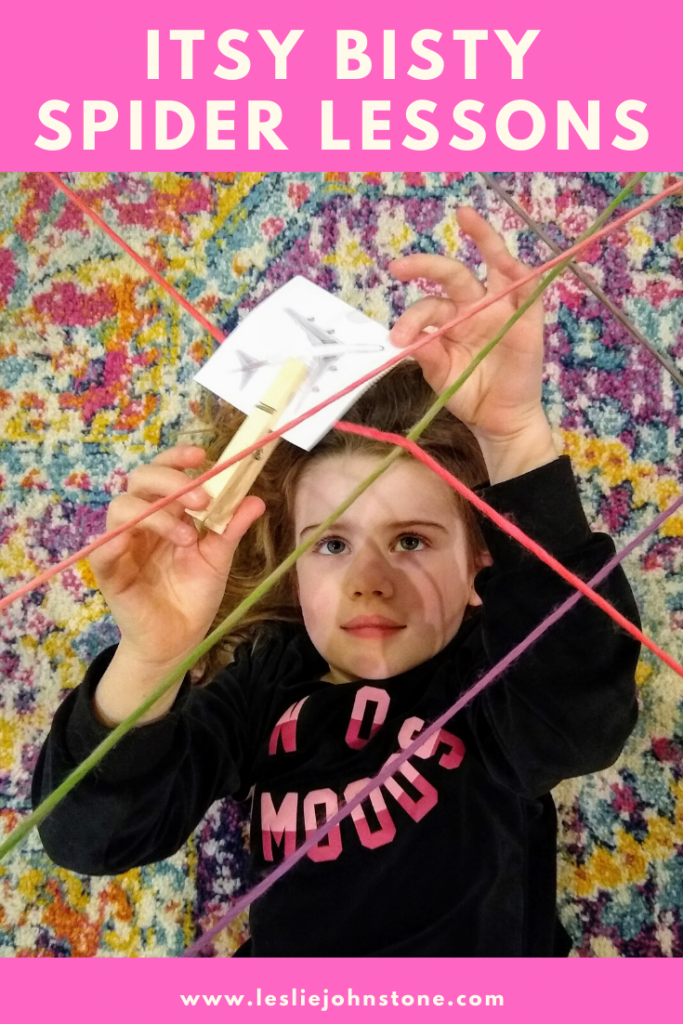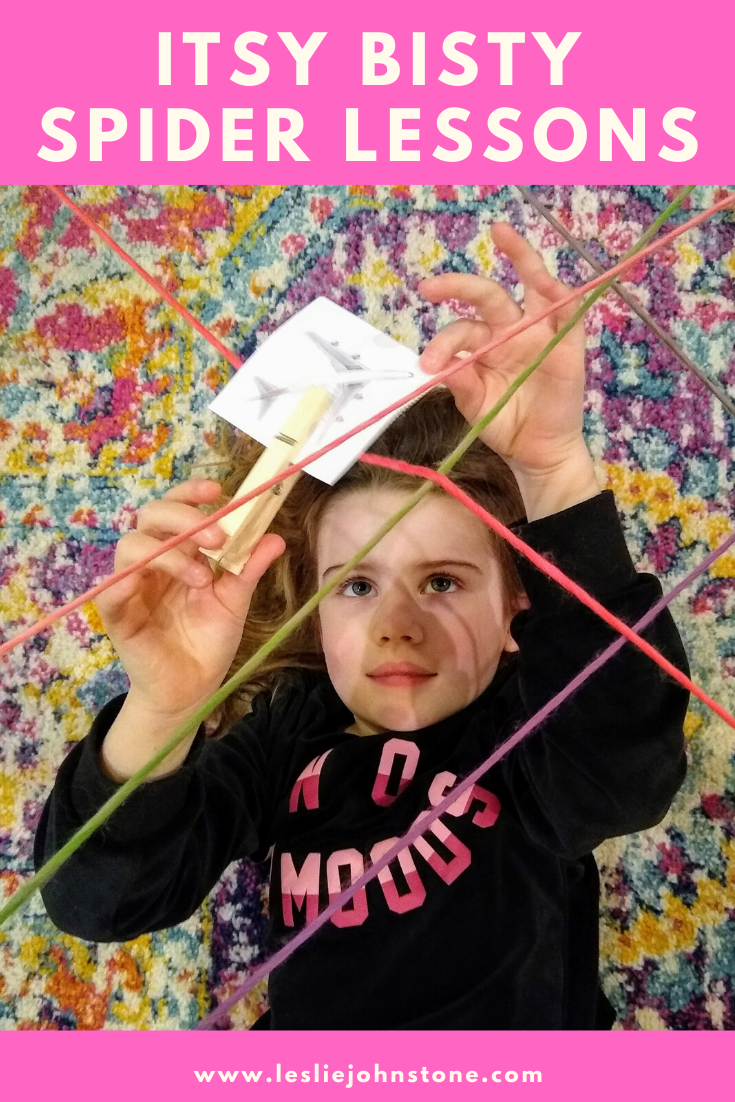 We are all familiar with the nursery rhyme of The Itsy Bitsy Spider, but have you ever thought of it as a lesson in Perseverance? Read it again and think on it…
The Itsy Bitsy Spider climbed up the water spout. Down came the rain and washed the spider out. Out came the sun and dried up all the rain, and the itsy bitsy spider climbed up the spout again.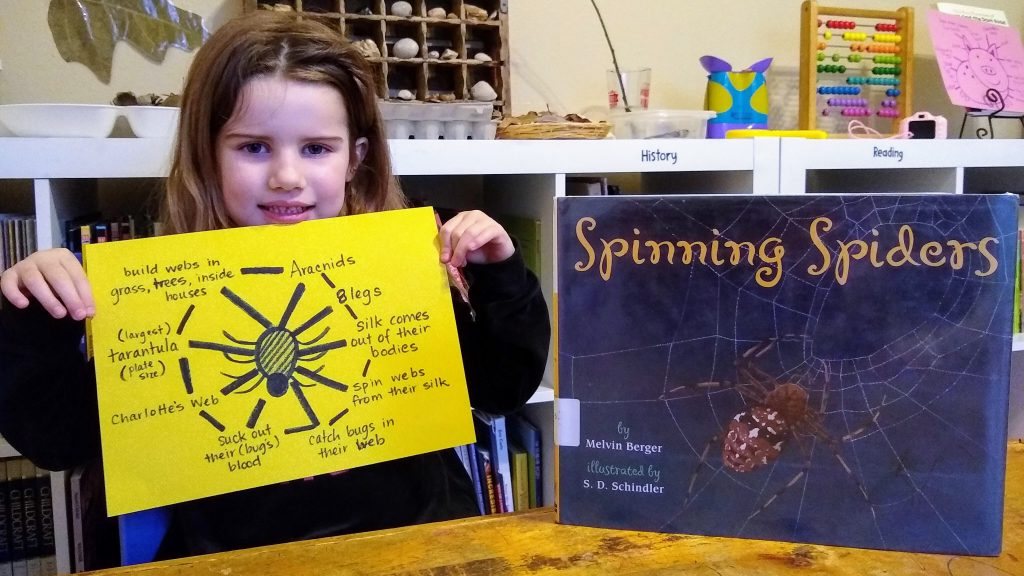 Our Experience Early Learning box is all about Nursery Rhymes, and this week's lessons revolve around Character Building. I started our lesson by asking my girl what she knew about spiders. She knew quite a bit! She told me the information and I added it to our spider web chart. Then we read the book Spinning Spiders from our local library and added a few more facts to our web from our reading.
I asked her if she knew a Nursery Rhyme about spiders. She spouted off Itsy Bitsy and we did the motions that are oh so familiar. I told her that Itsy Bitsy kept trying again and again. That reminded me of a poem she memorized months ago from our book The Children's Book of Virtues: Try Try Again. We worked on reciting it again.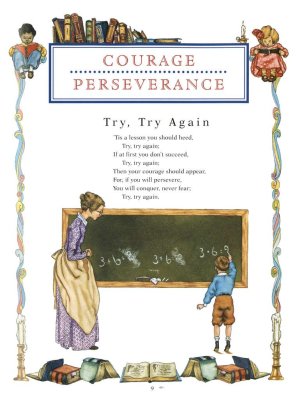 Learning comes alive when you add in a game, and my teacher guide suggested we make a yarn web for our STEAM station. We did that and used it to complete our Literacy lesson. I filled our pocket cube with the letters A, G, and Q and had matching picture cards that started with that letter. My kiddos rolled the cube and then found a picture card that started with that sound. Using clothes pins, they stuck the words to the web.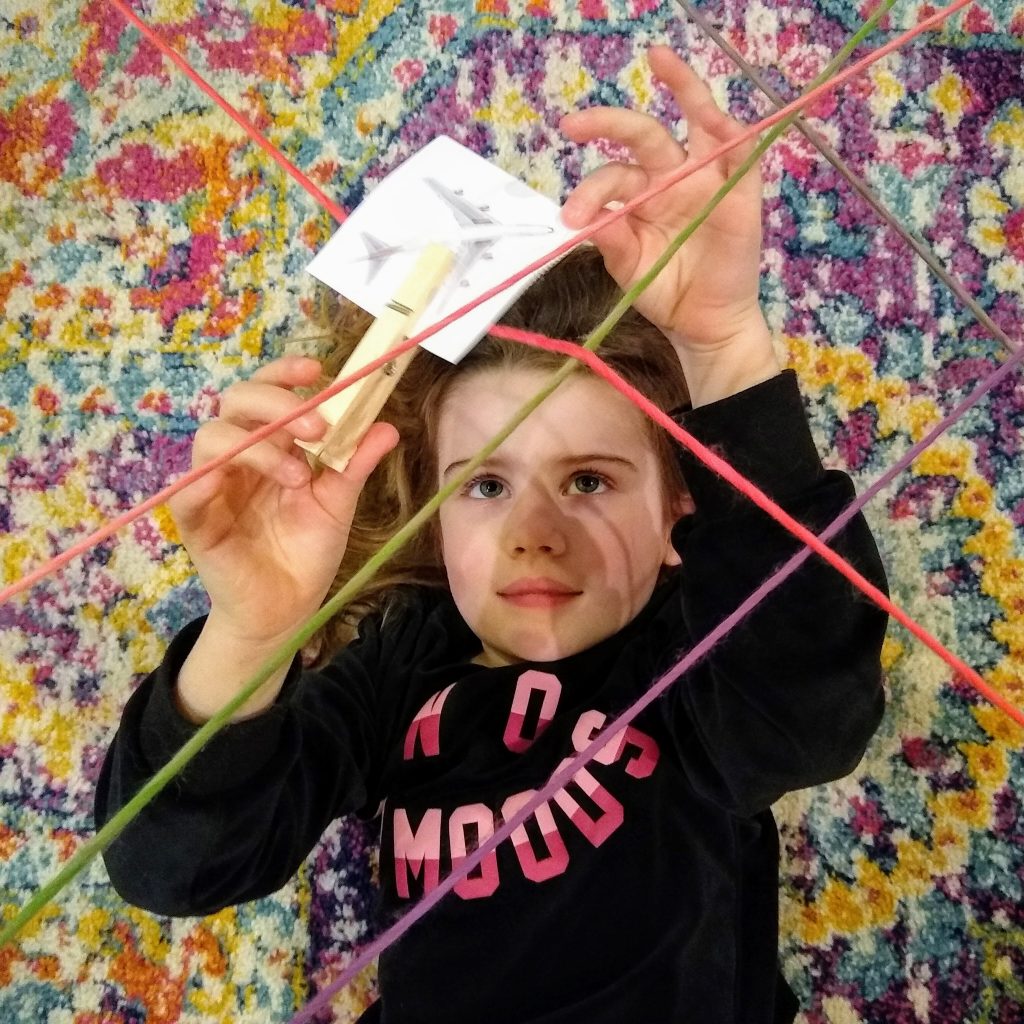 This web took over my living room and stayed up for days! They loved crawling under it, attaching things to it, and pretending to be spiders. Definitely worth the yarn.
After quite a lot of play, it was time to do our Invitation to Create a Web. Experience Early Learning sent us plates, sequins and some yarn. I wanted longer yarn strands to I pulled out some embroidery floss I had on hand and a few kid plastic needles and my hole punch.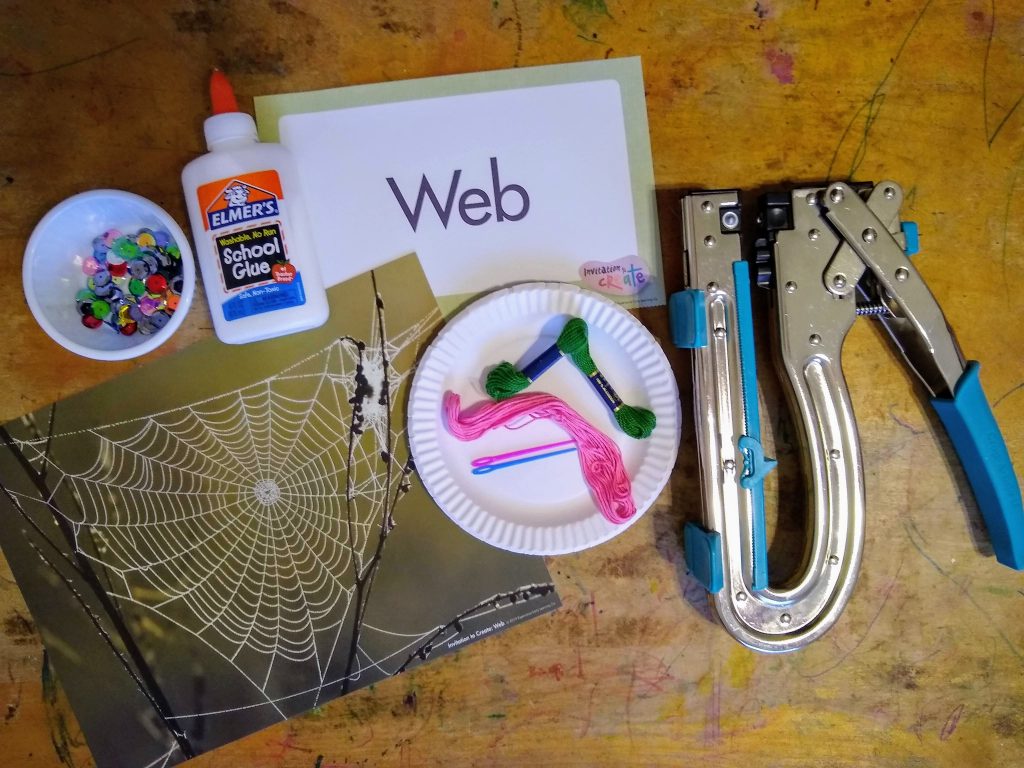 The kids punched holes all over their plates (my son especially loved this) then worked on lacing their string to create the web. Big sister was such a great help to her brother! The final touch was adding flies also known as sequins.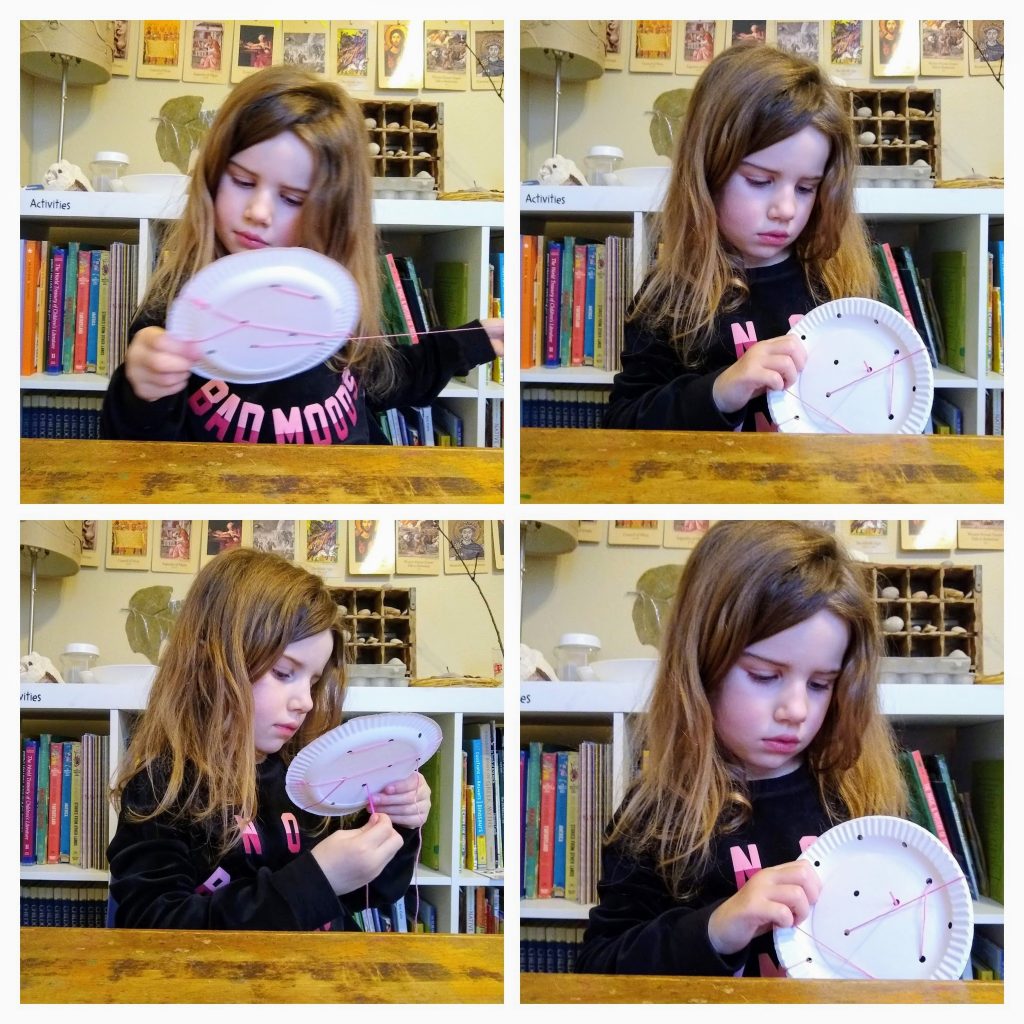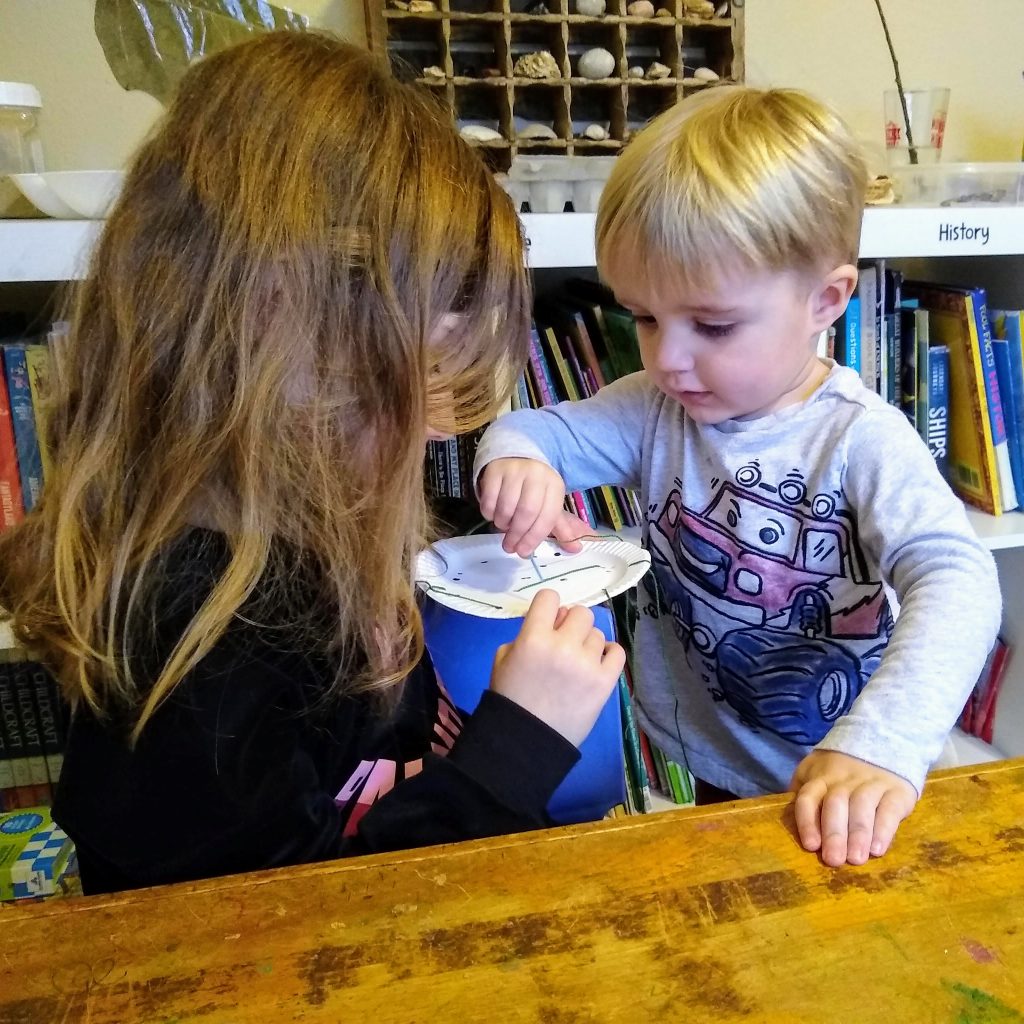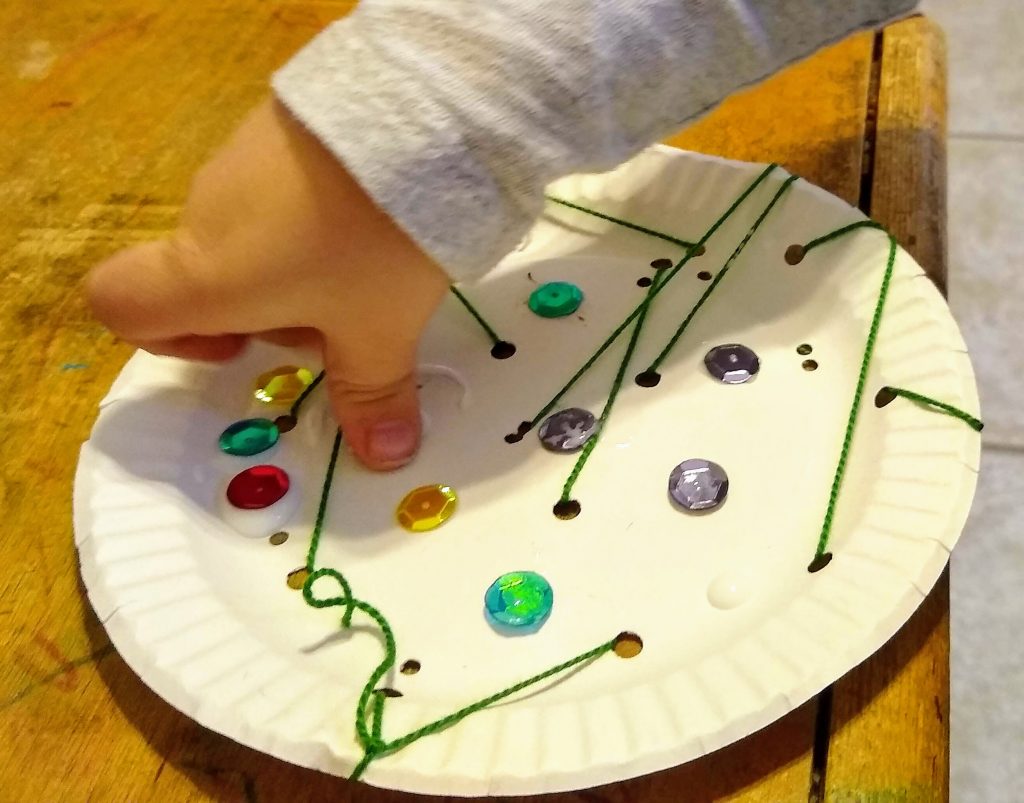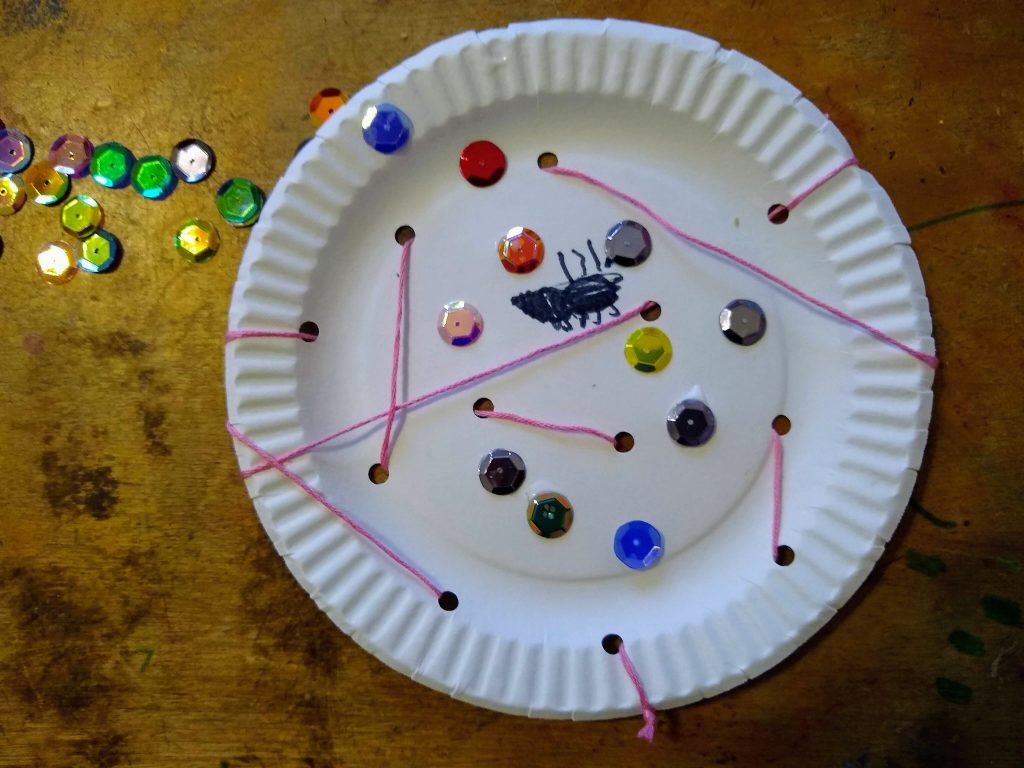 I loved how she added a spider to web!
So there you have it! Some great fun to have with spiders! Want more spider fun? Check out this post on Webs that I wrote a few years back!
Alrighty friends…go have fun learning with your littles!