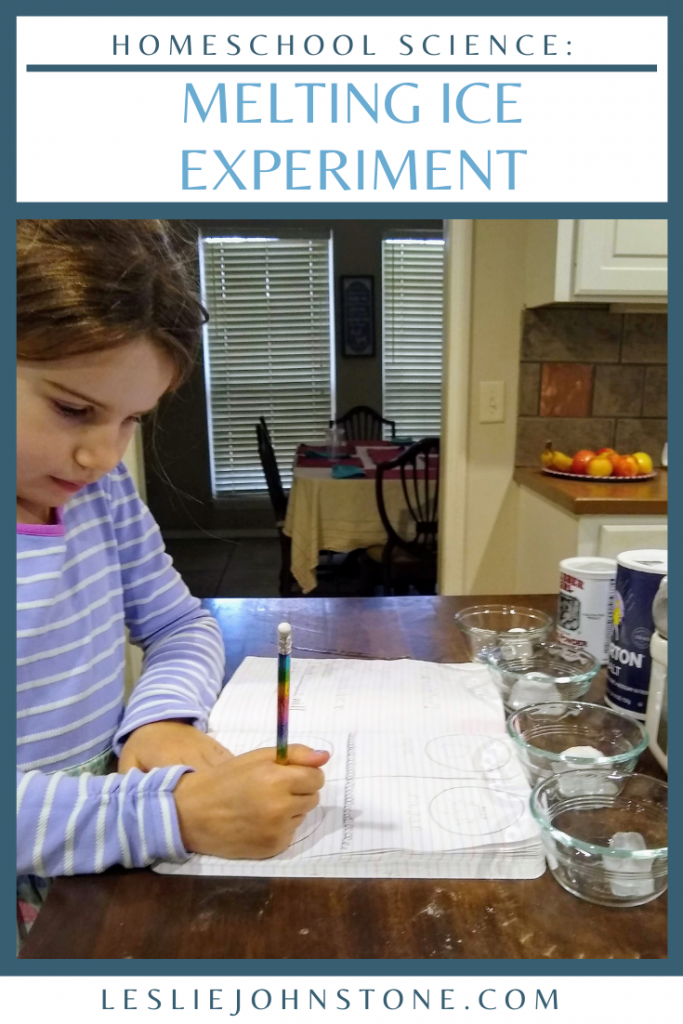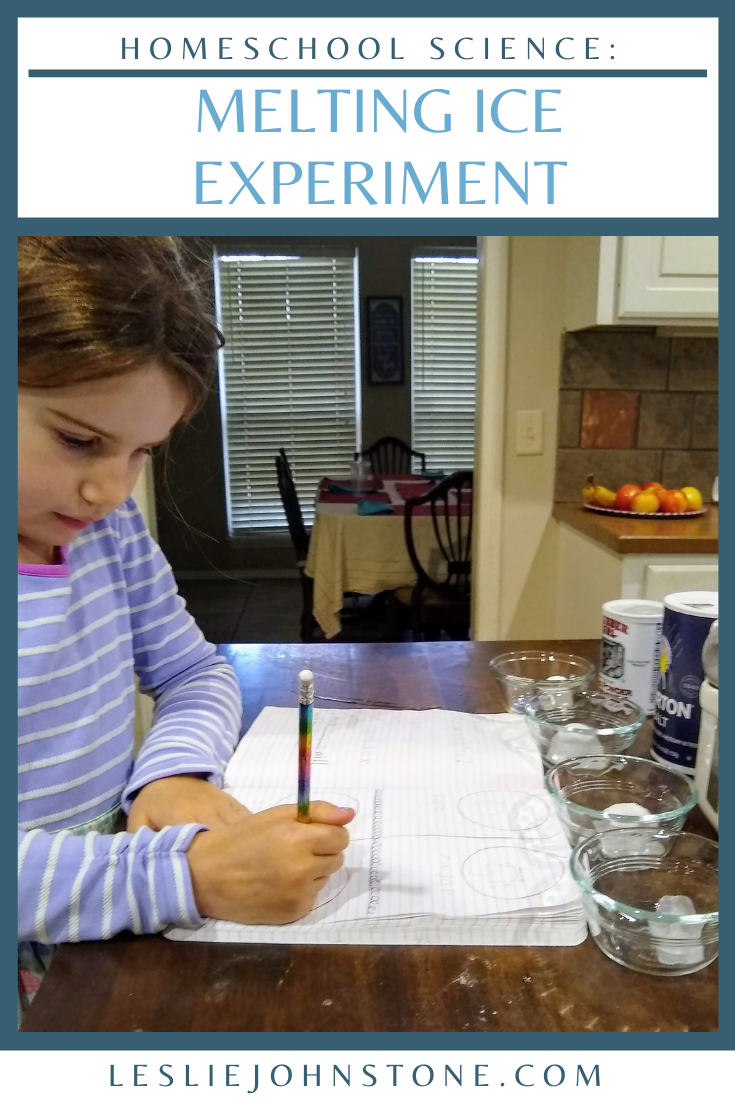 Lately, our bedtime chapter books have been from the Zoey and Sassafras series. There are 8 books in the series and we have now read them all except the newest one. My 6 year old adores these books! In fact, she asked if we could read them all over again. Our beloved library ordered them all for us when I told them how amazing they are. You should definitely read them. Doesn't matter which one you start with… we started with Monsters and Mold.
One of the absolute best things about these books is how Zoey always performs an experiment in the book. She writes her Question and Hypothesis, records her materials and procedures and always has a control in her experiment. She records her data in her journal and even has goggles… although they are used for "thinking" most of the time.
Anyway, reading about this young scientist has been such a huge benefit when we do science at home. As I explain about a controlled variable to my 6 year old, she can understand because she has seen Zoey do the same thing in each book. She understands writing in her journal, because she has seen Zoey do it multiple times in each book. Science has become one of our most beloved subjects aside from reading.
To top it all off, Experience Early Learning sends us the BEST STEAM experiments to try with my little learners.. daily yall! Daily. They are easy do with my 3 year old and beef up a bit for my 6 year old.
We just finished reading Zoey and Sassafras: Caterflies and Ice which was perrrrrfect timing since our monthly box from Experience Early Learning (EEL) is all about Ice Castles! Our Icicle day had us doing an experiment with this Big Question: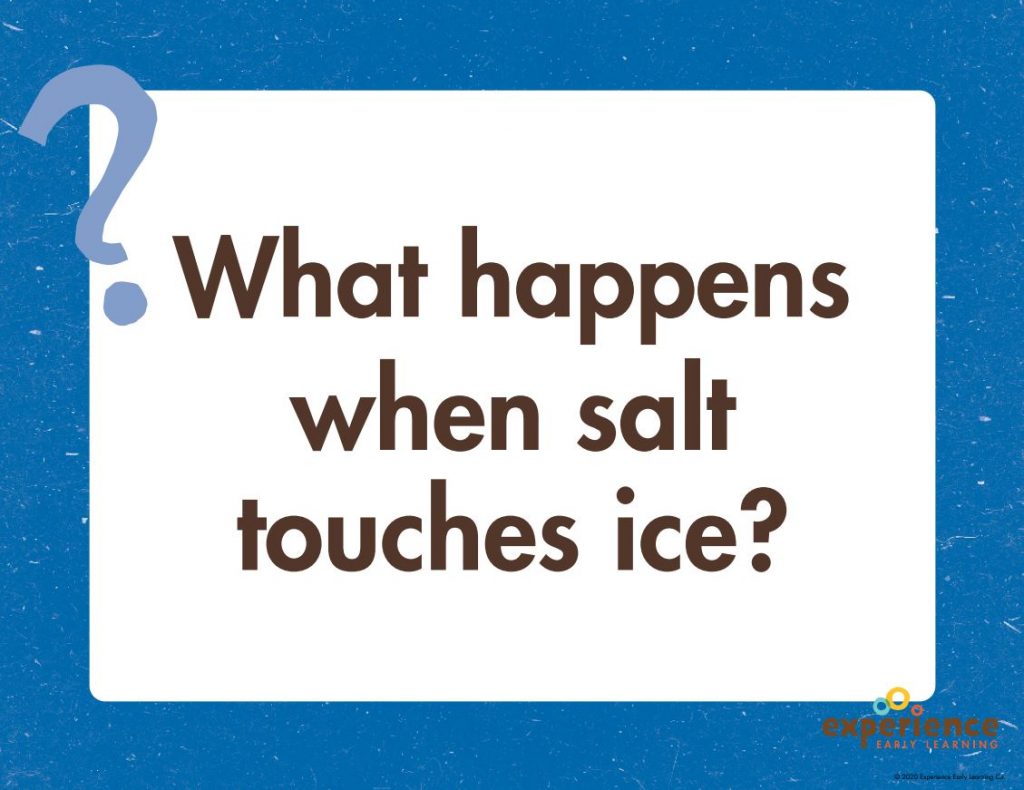 We live in East Texas and we never ever see snow. Since we have no experience with snow and very little with freezing temperatures, experimenting about how to melt ice and snow was truly a learning experience.
QUESTION:
To beef up this question for my 6 year old, we asked:
What helps ice melt?
MATERIALS:
I grabbed salt, sugar, and baking powder from my cabinet, a 1/2 tsp measuring spoon, 4 bowls, ice cubes, and 4 plastic cups that were all the same.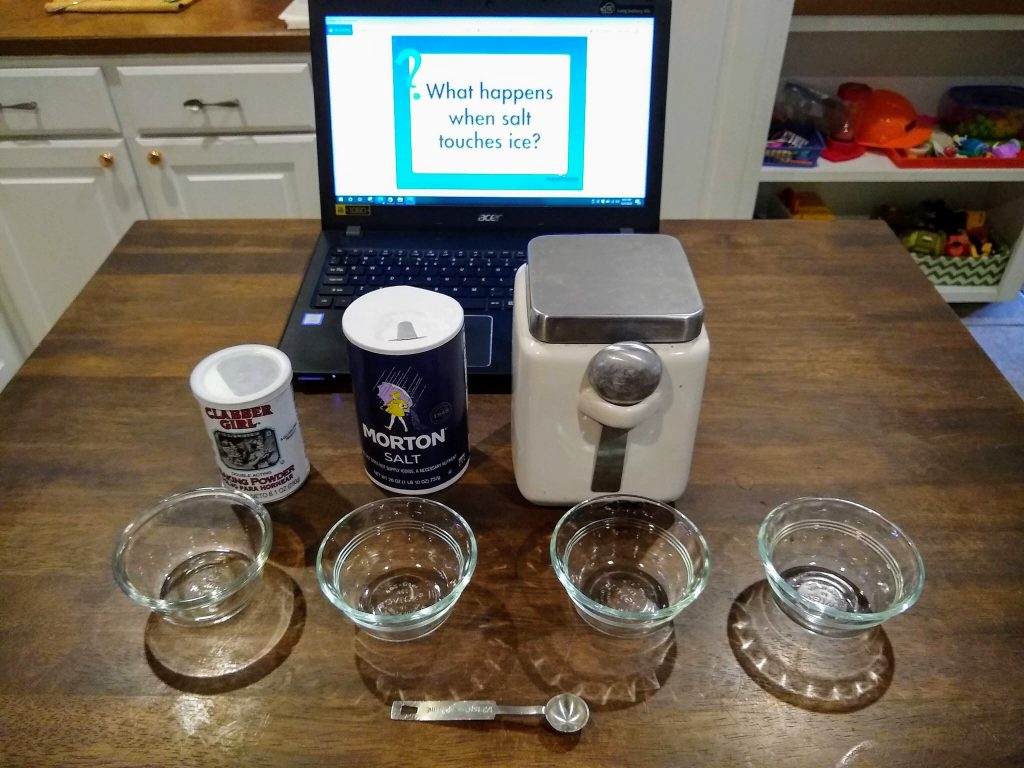 HYPOTHESIS:
My girl made her hypothesis, and I was sure she was going to pick salt because we just read it in Zoey and Sassafras, but she decided to go with sugar instead. When I asked her why she thought sugar would be best, she said, "I don't know. I just like it."
PROCEDURE:
She placed an ice cube in each bowl, and then measured 1/2 a tsp of each of our items. One bowl had an ice cube with nothing added. Then we waited.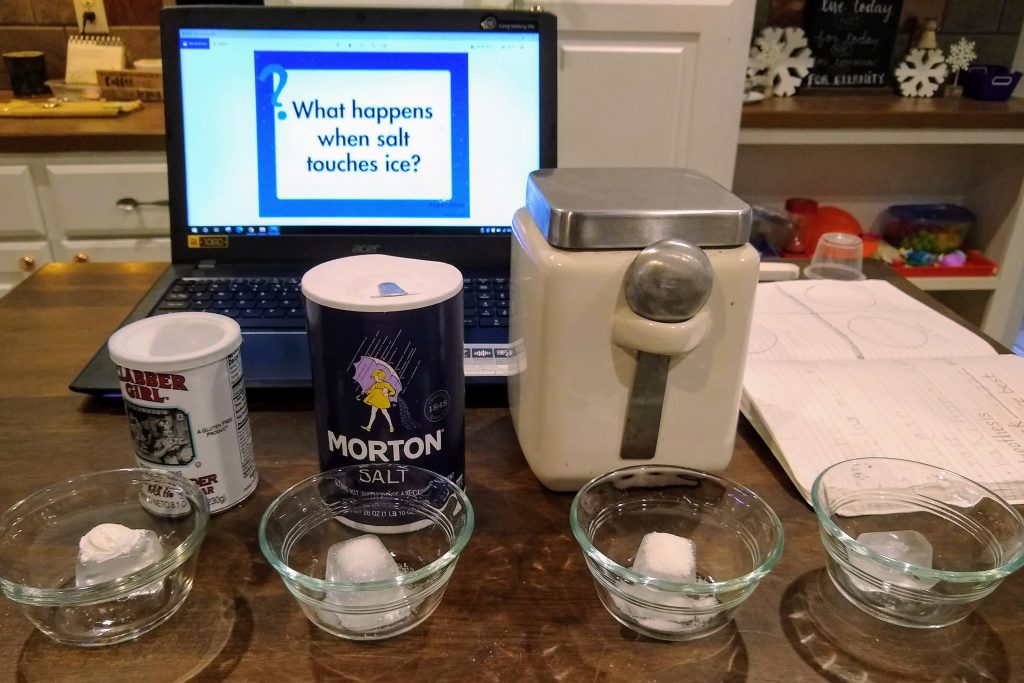 While we waited, she journaled and drew her 4 bowls. It didn't take long at all for us to see water collecting at the bottom of our bowls. We really wanted to be sure which item helped the ice melt best, so we poured the water from the bowl into its own plastic cup so we could just look at the melted water.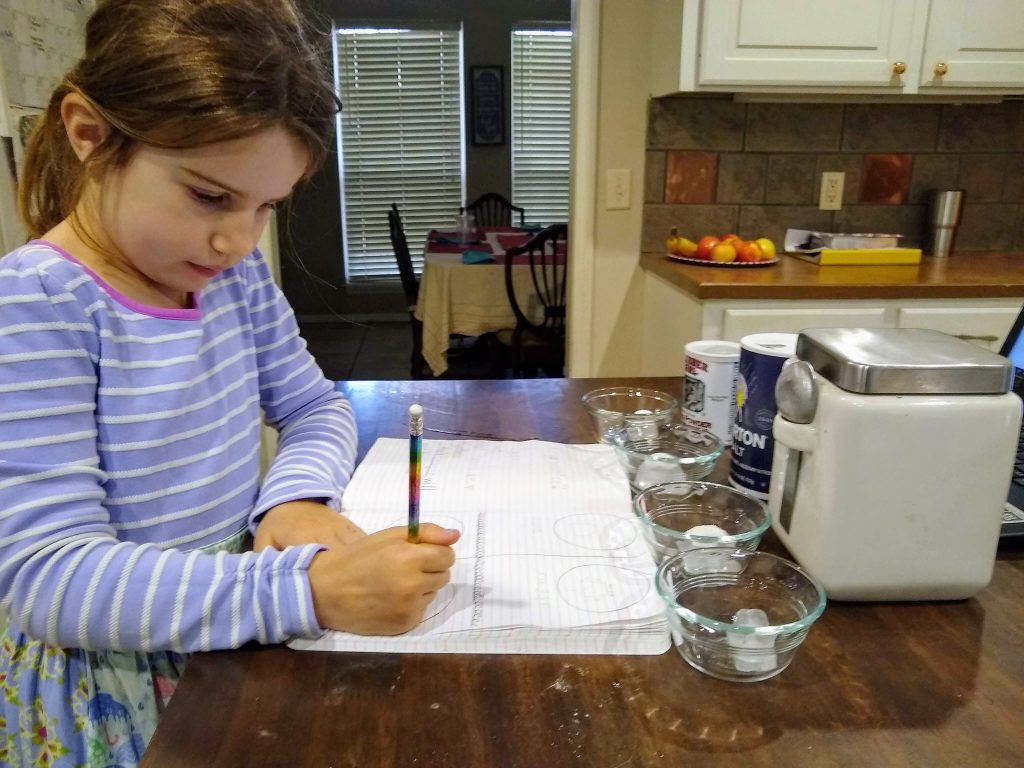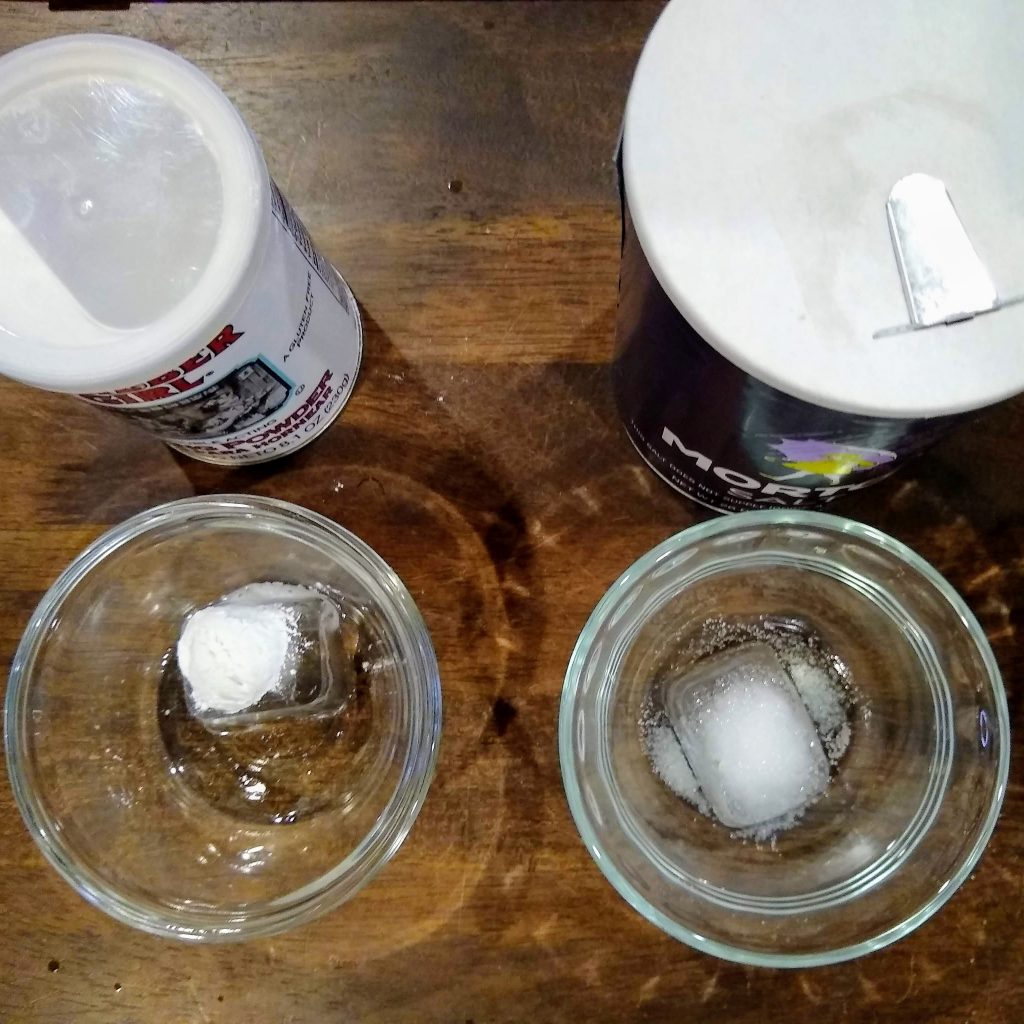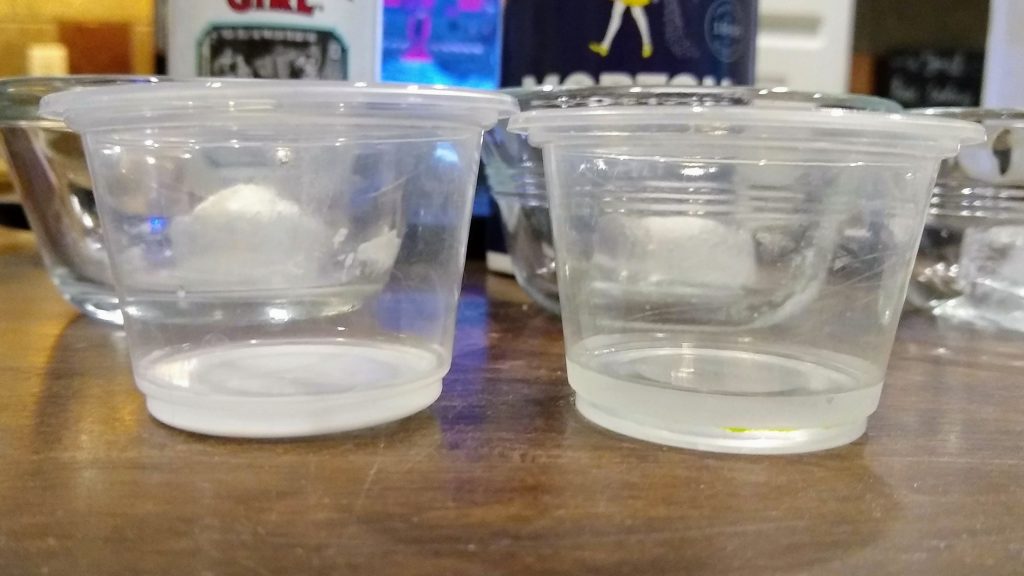 It was pretty amazing to see that the baking powder had helped melt so much, but when I saw the ingredient list, it made much more sense.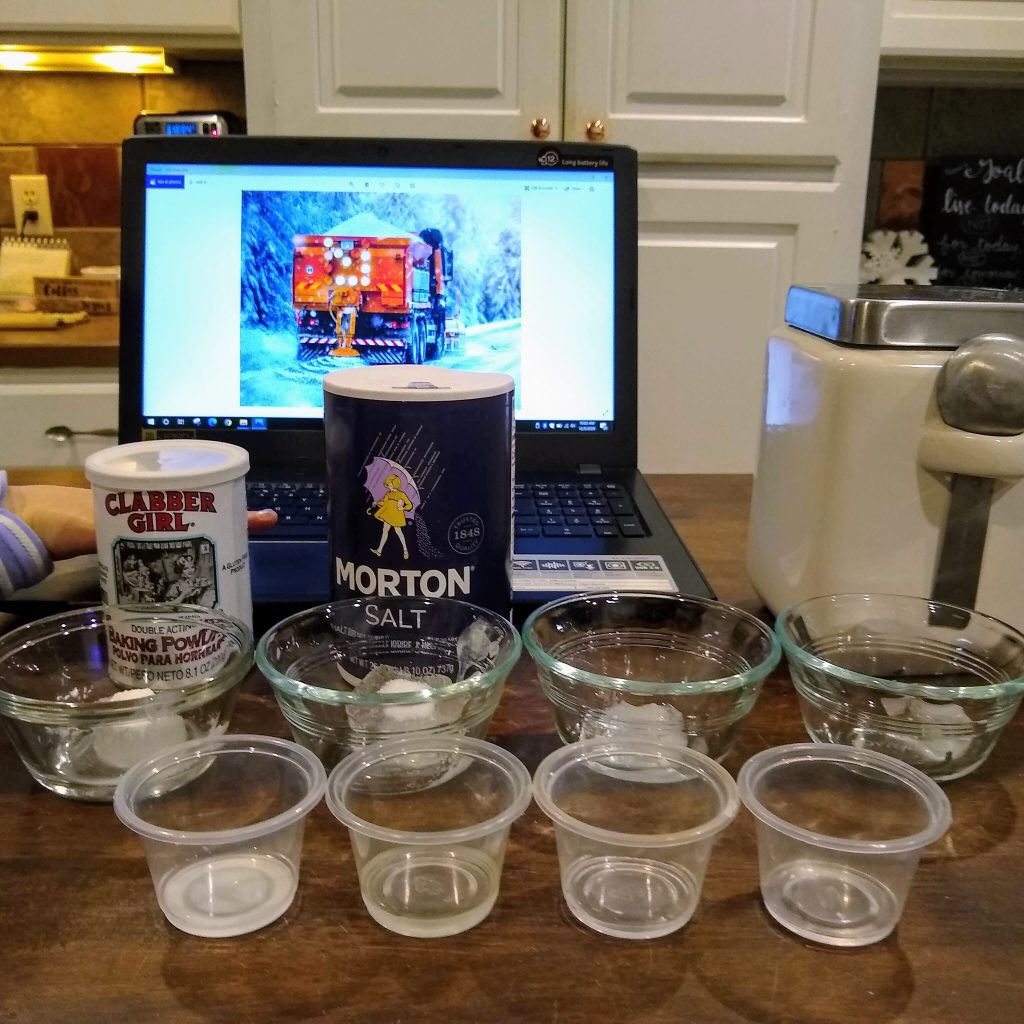 CONCLUSION:
Our results were that the salt helped melt the ice the best. Baking Soda came in 2nd with sugar in 3rd. Our control had the least melting happening. It was at this point that I showed my girl the picture of the salt truck from our Experience Early Learning STEAM station. She could see how the salt is sprayed all over the road and understand why people put salt on the road.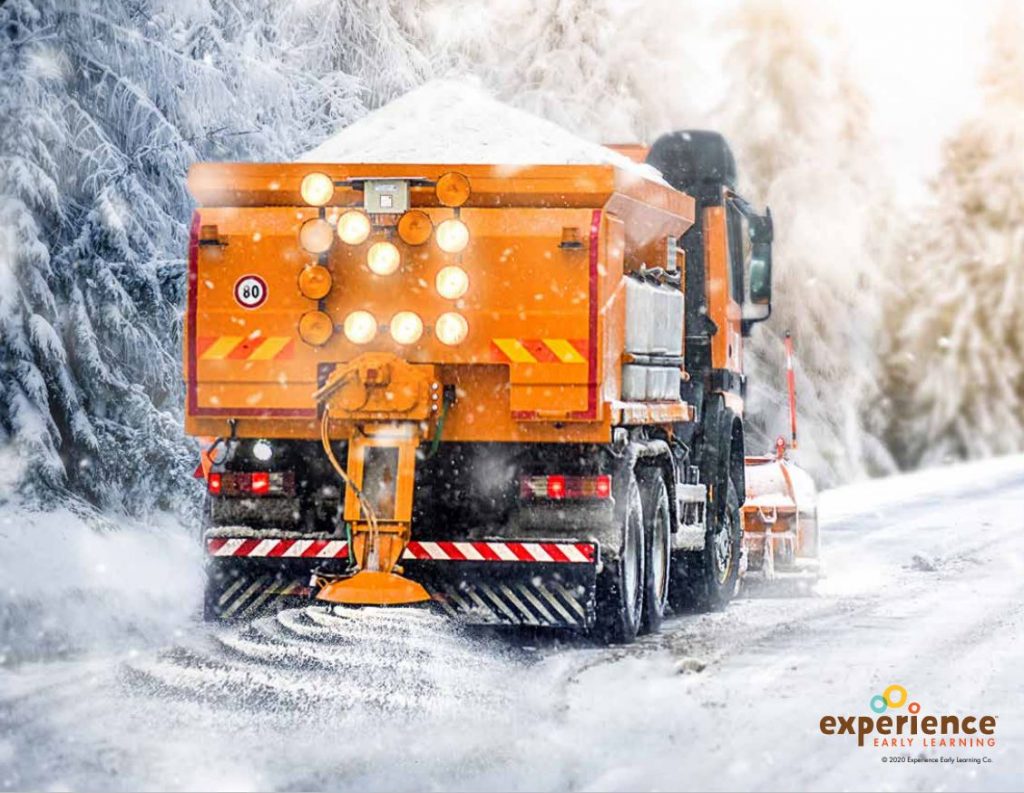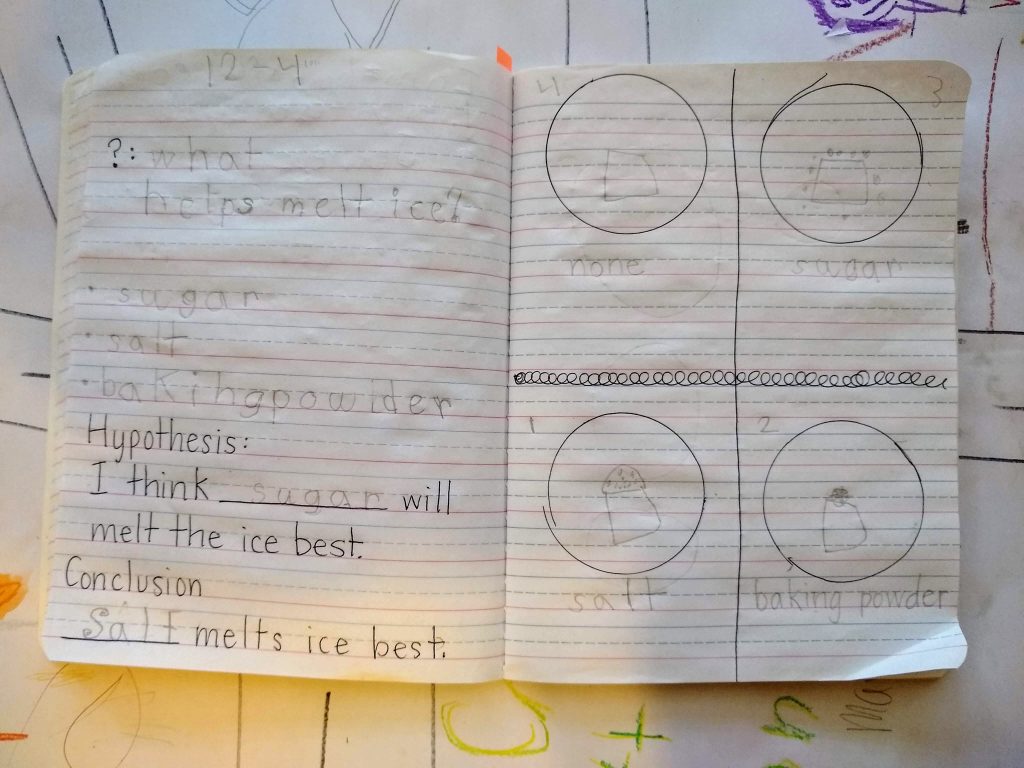 This was such a fun and easy science experiment! I love how EEL has given us so many opportunities to learn about the scientific method and perform such fun experiments together.