As a Experience Early Learning (EEL) Blogger, I receive the EEL Preschool Curriculum in exchange for my honest opinions and authentic stories about our experiences using the curriculum. All opinions and thoughts are completely my own 
I. Love. Invitations. To. Create.
In a world full of Pinterest and internet images, we can get bogged down on making things look like the picture expecting perfection and forgetting the beauty in the process. For art, especially children's art, perfection should never be the goal. Enjoying the process of creating their own art, becoming familiar with different mediums, and creatively expressing their own ideas and thoughts is what children's art is all about.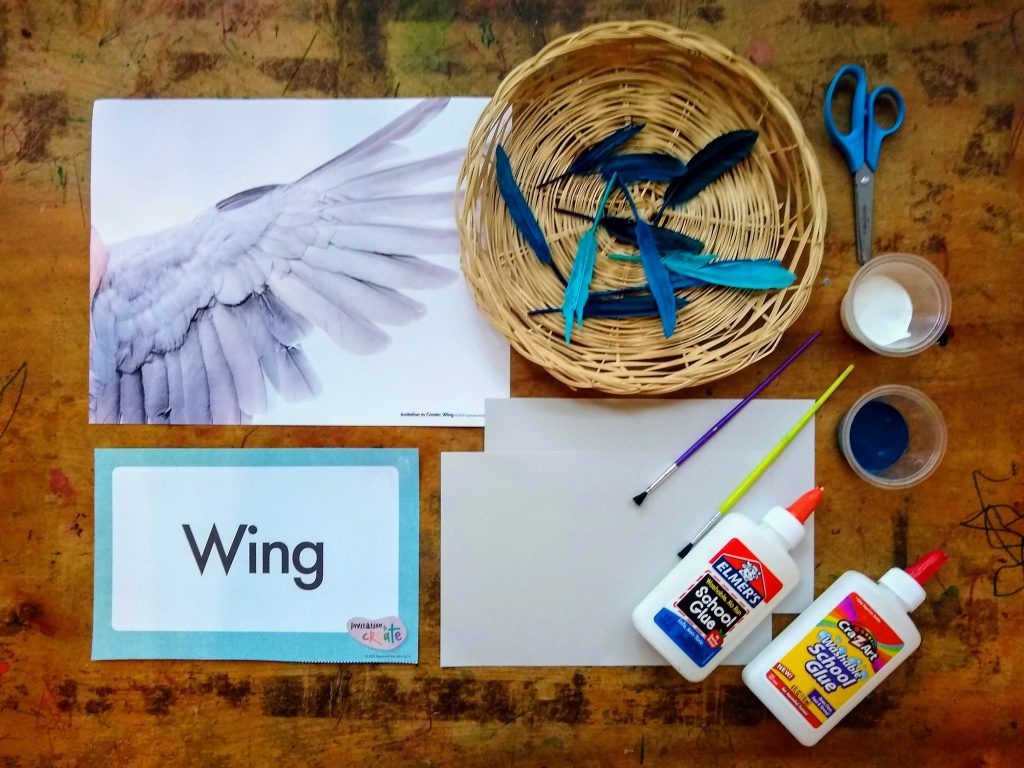 As a former art teacher, this is one of my top 3 things I love about Experience Early Learning (EEL). They send most of the supplies I need, a beautiful picture to inspire artwork, and some guiding questions for children to think about how they want to create their artwork.
Before I let my 2 year old and 5 year old have at it, I asked them some of the guiding questions in my EEL Teacher Guide.
What do you notice about the wing in the photo? How do you think a real wing feels to the touch?
Will you cut the paper into a wing shape?
Will you use the feather or a brush to paint? What's different about painting with a feather instead of a brush?
Will you glue feathers onto your wing?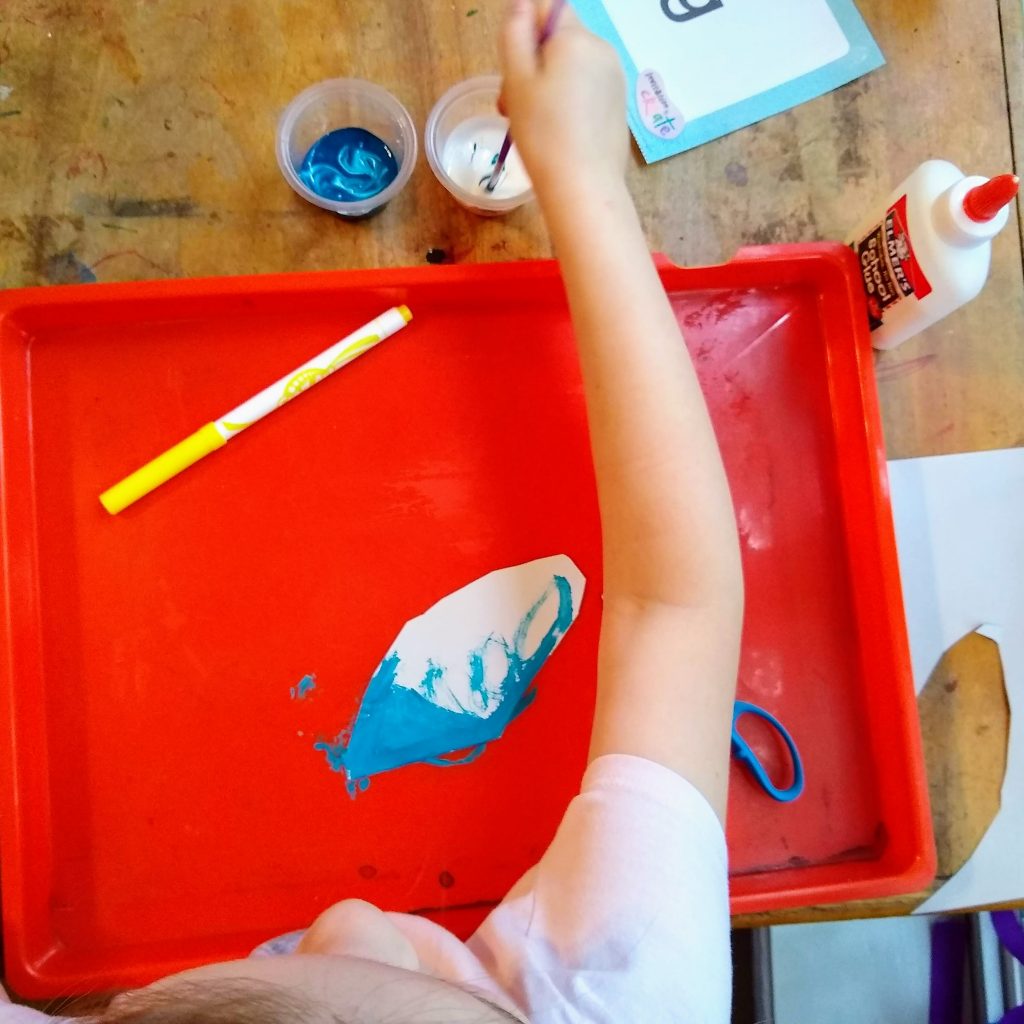 My daughter decided to cut a wing shape. She drew it out in yellow marker, then cut it out. She chose to paint with a brush, and although I wanted her to try painting with the feather, I kept reminding myself that this is her artwork and not mine. She decided to glue a feather on. It looked beautiful! Then she decided to paint the feather. I was really saddened by this, and it was hard for me to keep my mouth shut, but I kept reminding myself: This is her work, not mine. Let her enjoy the process, Leslie!
The last thing I wanted my perfectionist first born to think was that she was creating her own artwork wrong.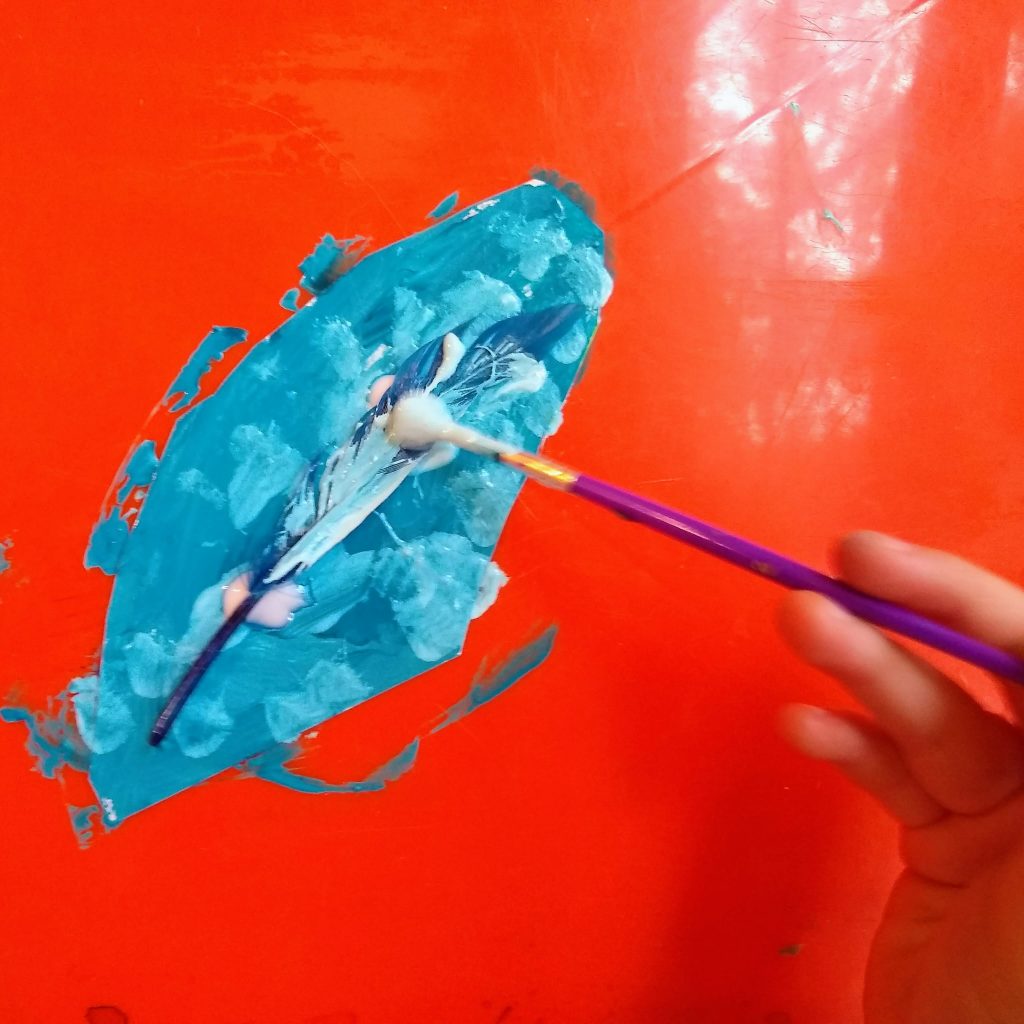 Her finished wings. They are absolutely beautiful.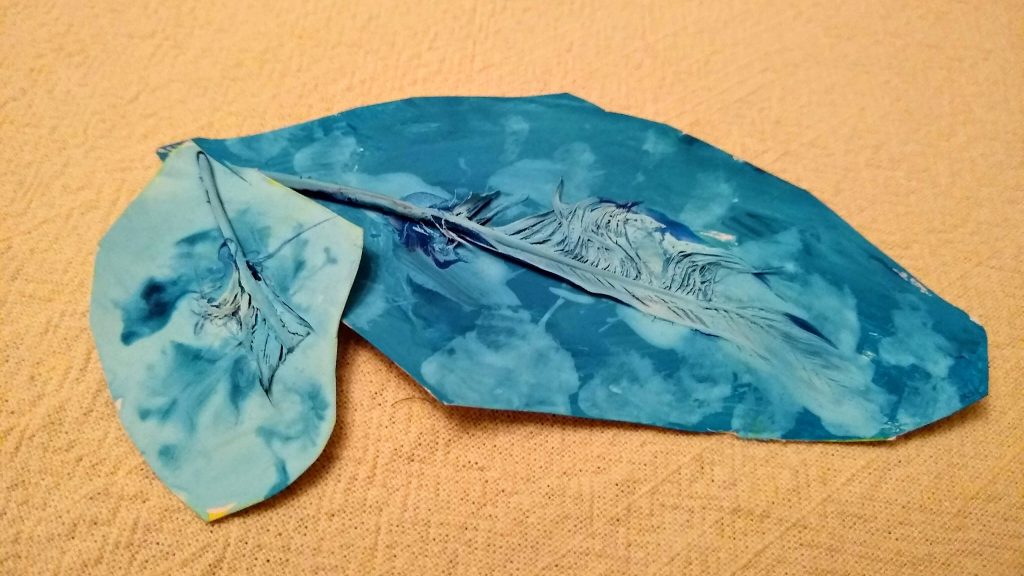 Meanwhile, my 2 year old was creating his own bird wing. Because sister was cutting her paper, he of course needed to cut his. I held the paper while he used 2 hands to cut it with his blunt scissors. He too chose the paintbrush method rather than painting with the feathers.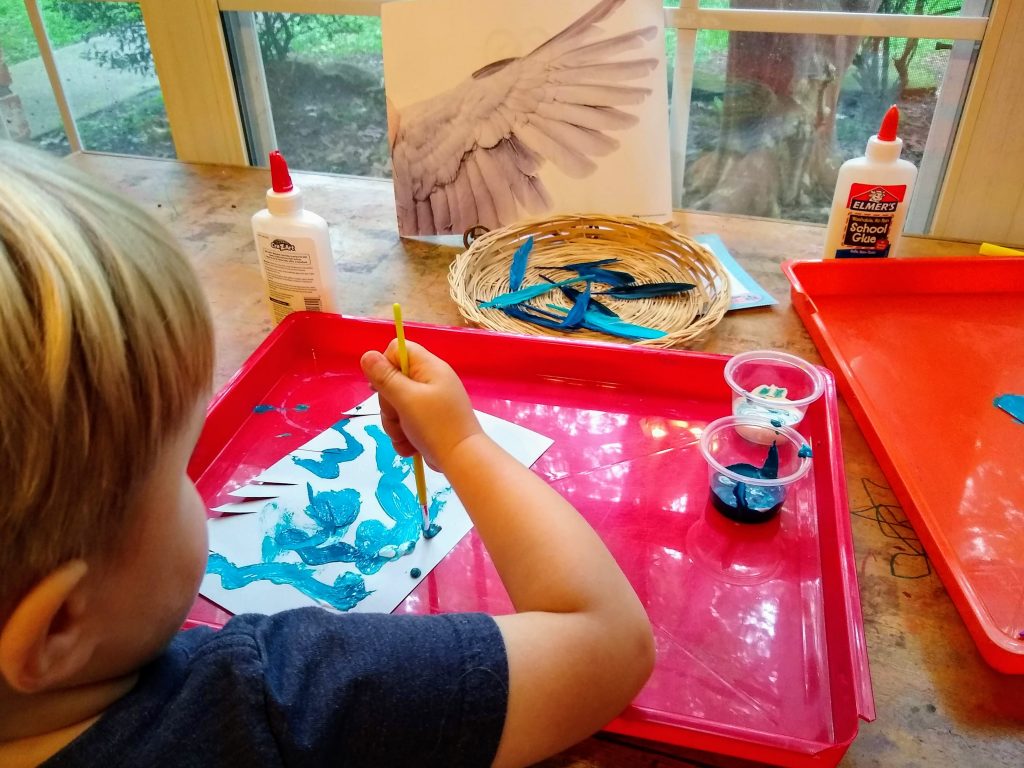 He was living his best life when he was gluing on the feathers. I had to constantly tell him, "That's enough glue, son."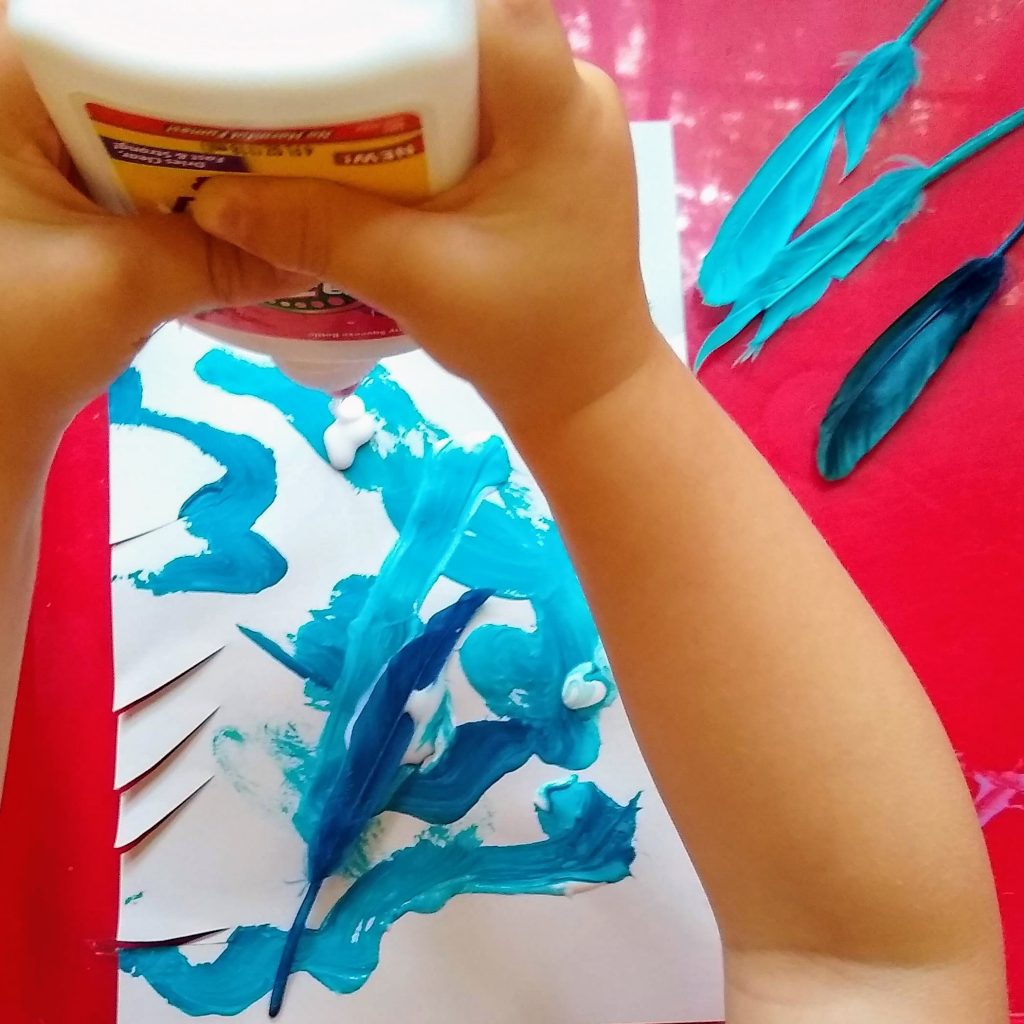 He eventually tried painting with the feathers! I love the wispy texture the feather gives when you use it as a paintbrush. I might try my own wing painting using feathers.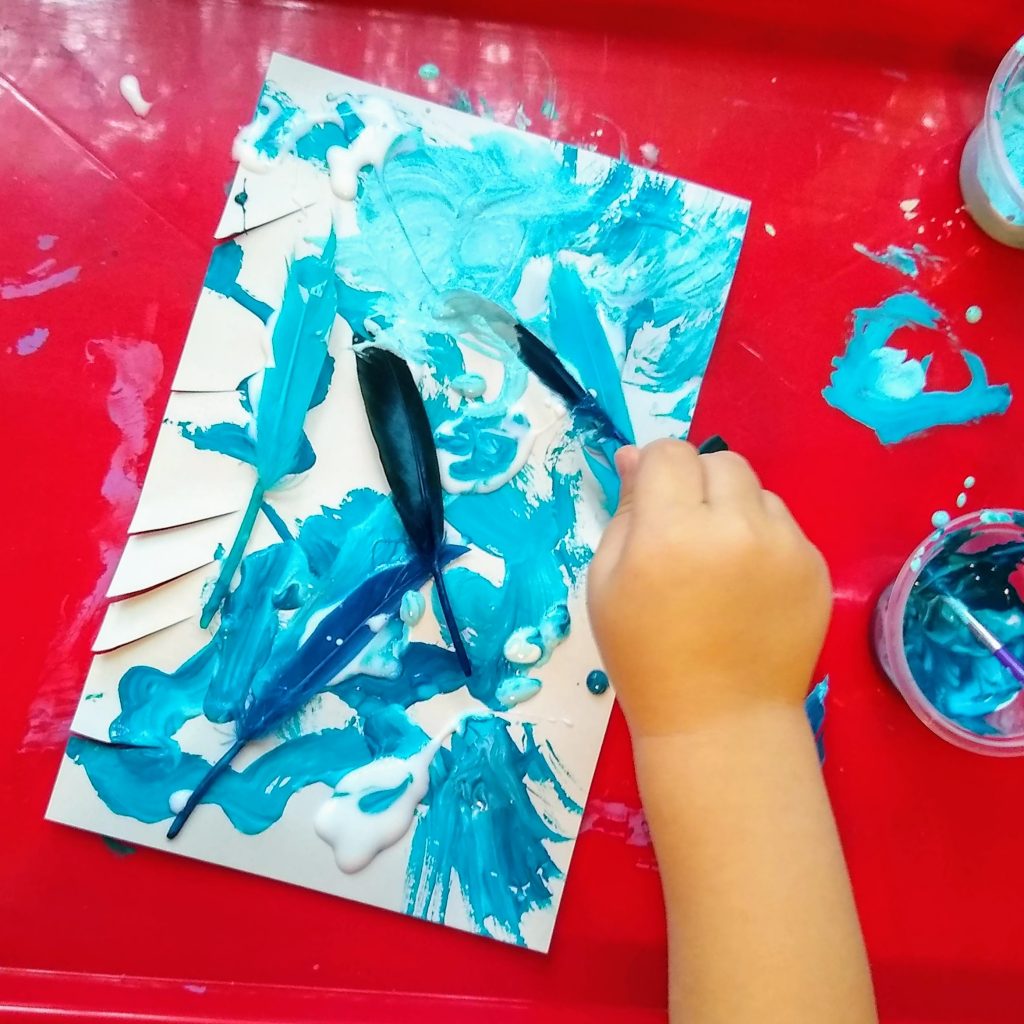 His finished wing. I love the variety of blues in this! I need to remember to offer just 2 paint choices more often. There are so many tints and shades of a color.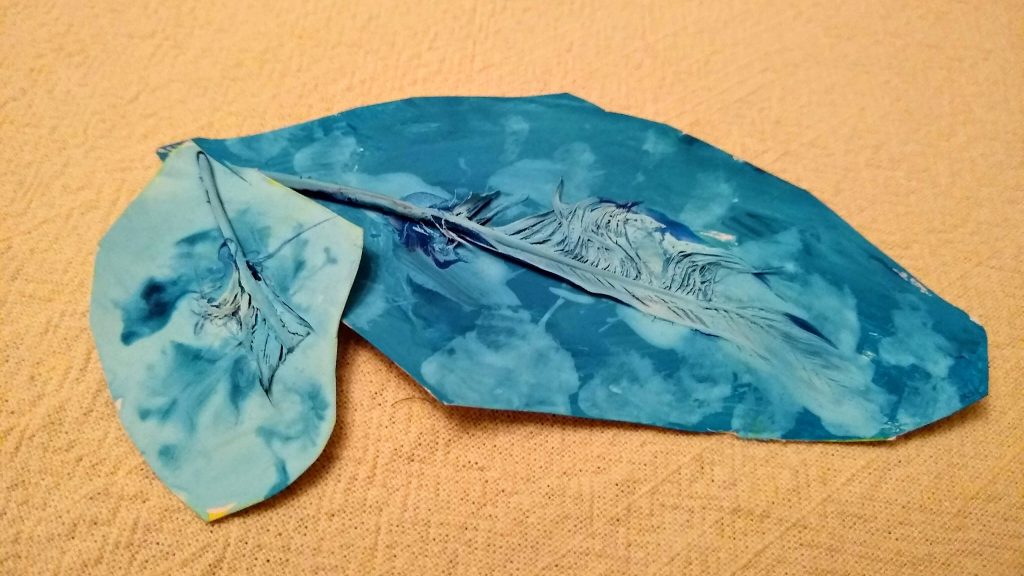 Man, I just love how they both turned out. Each is so different, but both presented with the same materials. That is what is so great about Invitations to Create. The thing I have to remember is:
It's not mine, but theirs. Let them enjoy the process, not be worried about the product. So thankful for a curriculum that inspires them to create!