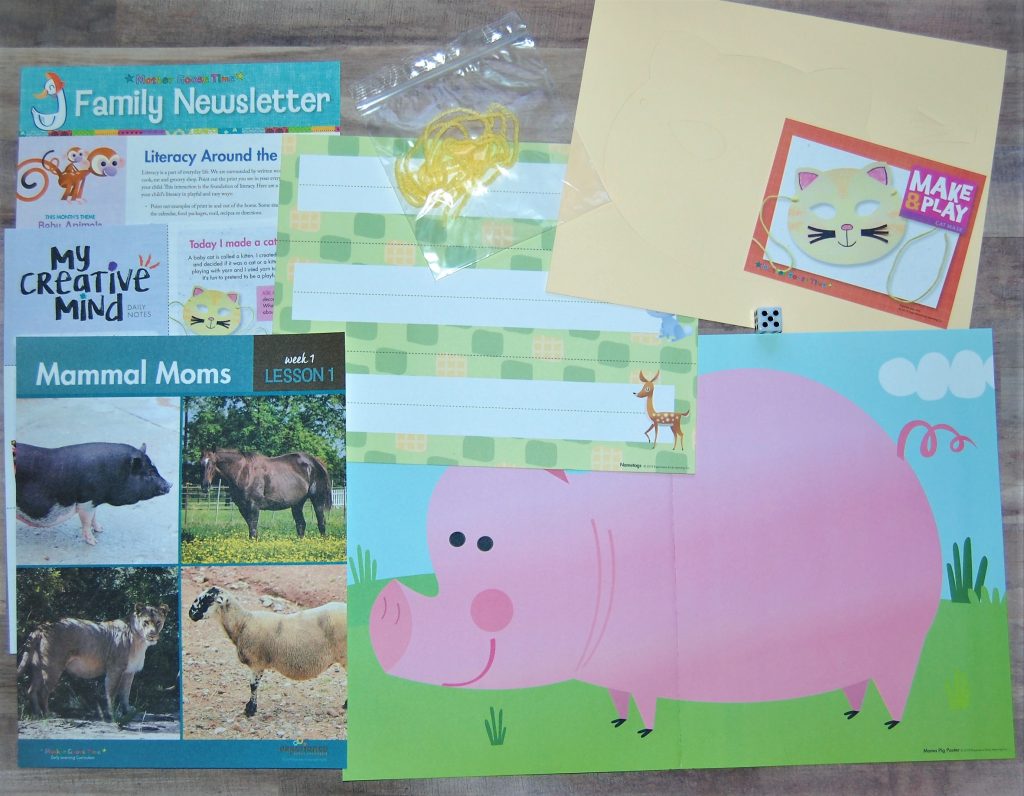 Tomorrow is a new year. New month. New Decade. This week we have new classmates with us all week long. All this newness calls for starting a new box of Experience Preschool, one all about Baby Animals. Want to peek inside the box? Check out this post.
We started our day with Circle Time where we add to our calendar, sing songs about the days of the week and month, discuss our topic poster, and attempt the Community Challenge, which was singing Baby in the Belly to the tune of The Farmer in the Dell. The kids giggled as they pointed to their bellies during the song. Afterwards it was time to practice writing their names on their laminated Name tag cards. The toddlers were not going to miss out on this fun! They needed their own tag and markers just like the big kids.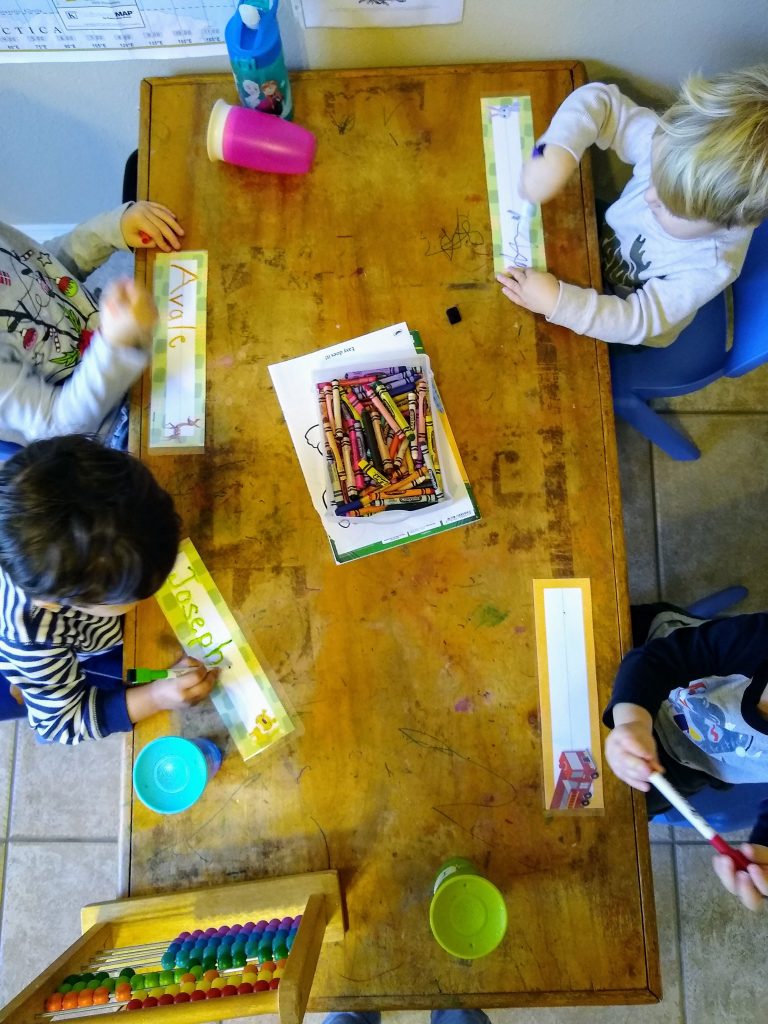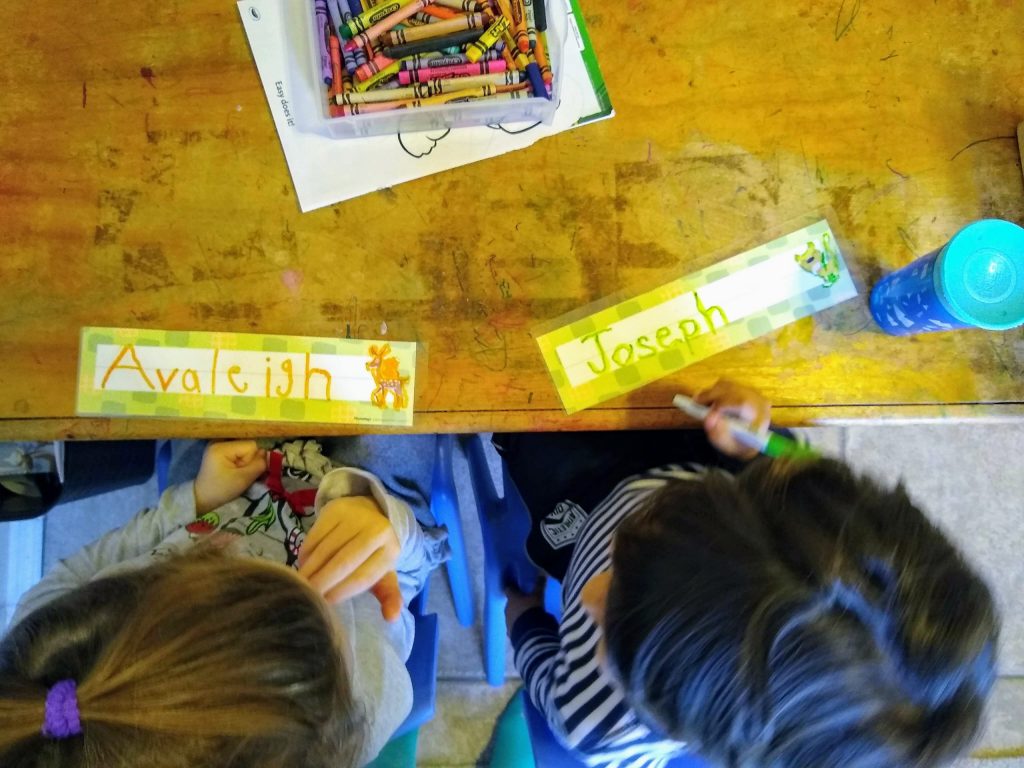 Schooling is hard with 2 toddlers (just 3 days apart), a preschooler, and kindergartener. I really wanted to read books aloud, but I knew those toddlers were out to destroy my fun if I did not give them some more time to play. So after they wrote their names a few times, we played with some animal figurines and tried building homes for the families with our Mega blocks. This was great because all the kids could work together on the task at hand.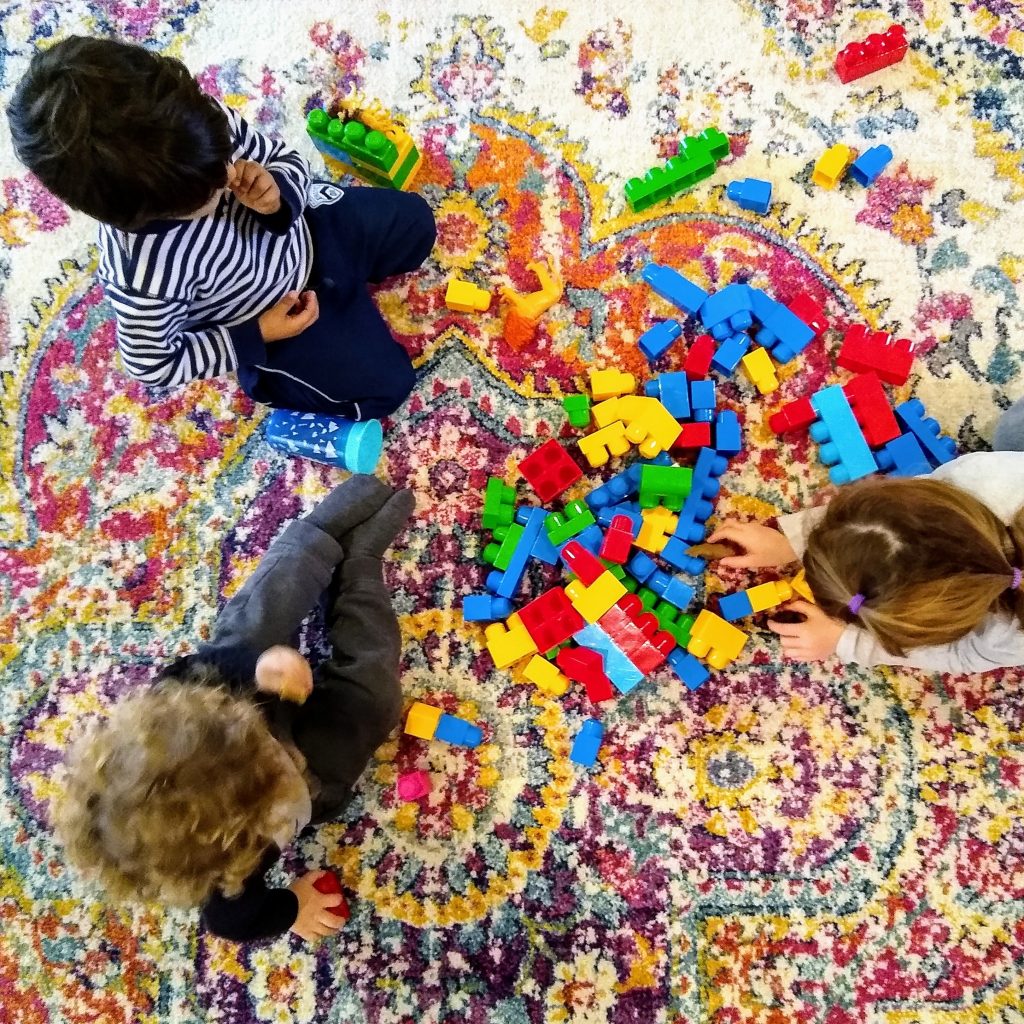 After much play (and snacks in hand) it was Story Time. Experience Preschool suggested to read Are You My Mother? by P. D. Eastman. I love this story, had it in board book version, and read it aloud. It was short and sweet, but the kids could handle another book so I pulled out our recent library check out A Baby Like You by Catherine Thimmesh. It is a delightful book comparing human babies and animal babies and the photographs are beautiful. We read through both those books and I placed them along with a few others in an area where the kids could flip through them at their leisure which they did.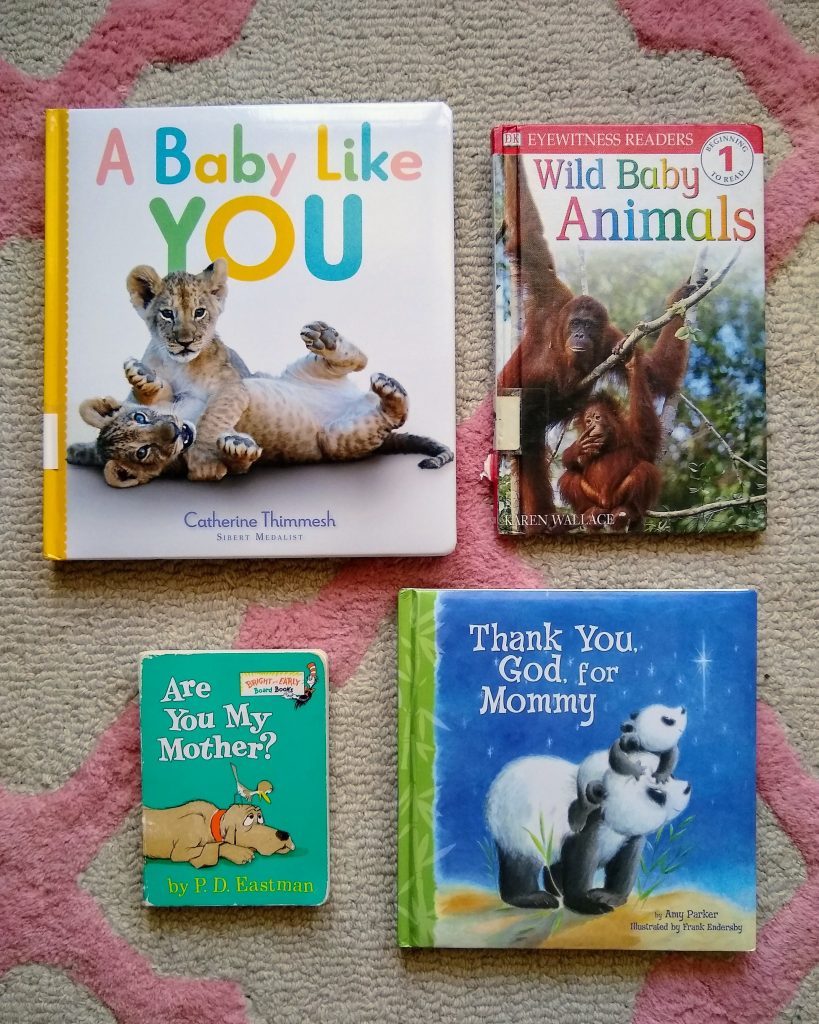 More play was had and then lunch time. Then naps. I covet naptime. It's when all the things can get done.
As the babies slept, the two older kiddos worked on their cat masks provided by Experience Preschool. They decorated their masks and I showed them how to draw a nose and mouth on their masks. Then my girl's favorite game of all time was able to begin: pretend cats.
Oh how she lives to pretend to be an animal especially a cat. She destroyed a ball of my yarn just the other day playing cats. My Teacher Guide suggested the kids play by pouncing on toys- instead I had them pounce on this month's letter cards: C, S, and R.
Time for Playdough! Experience Preschool sent us this Mama Pig Math Mat and a die. I added another die and gave a can of playdough and a die to each kiddo. They rolled the die, then made that many playdough balls, placed them in the sow's belly, and then added the numbers. This was great for one-to-one correspondence skills, and challenged my Kindergartener as she has been working on her addition.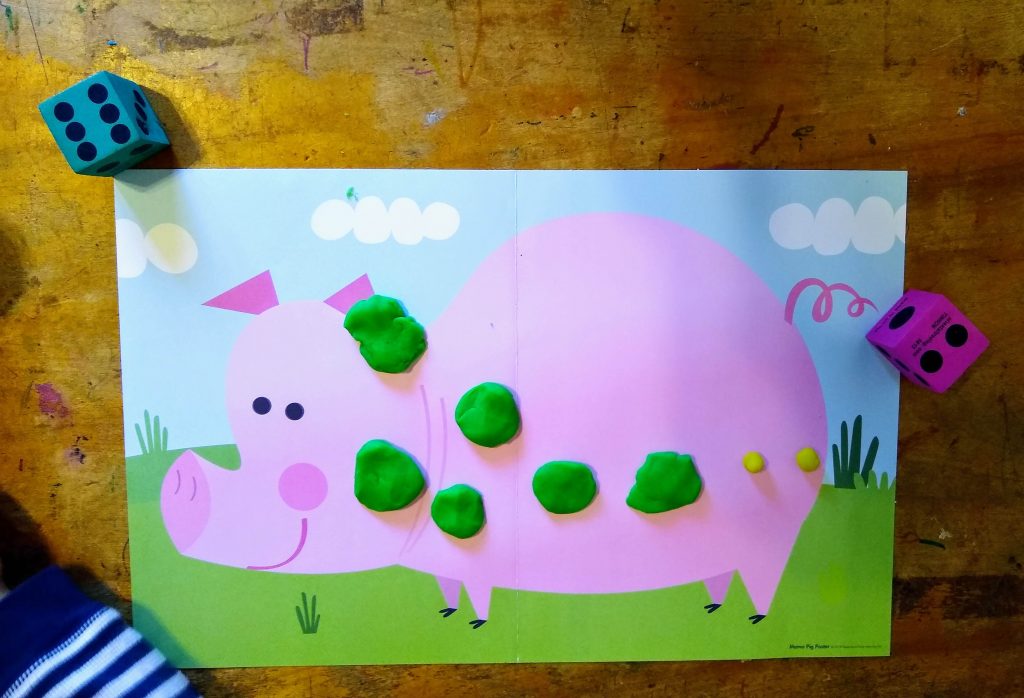 It was time to rest after that. Keeping up with 4 kids ages 5 and under is a new challenge for me and I needed a rest. I let the big kids watch If I Were an Animal on Netflix while the toddlers finished their naps and I rested.
We all had a blast learning together and I am so looking forward to this week of learning with all 4 kiddos.