I have been outta town this weekend and finally got on the internet tonight. I was so surprised and honored to find out that…..
So in honor of getting this awesome award, I too am making my top 10 list.
In the beginning, one of the first blogs I followed was:
Sydney is sooo creative and has the kindest words.
Jen has awesome ideas!!!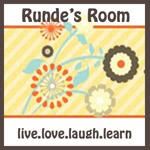 Mary has really helped me figure out stations in my math class.